Le Foote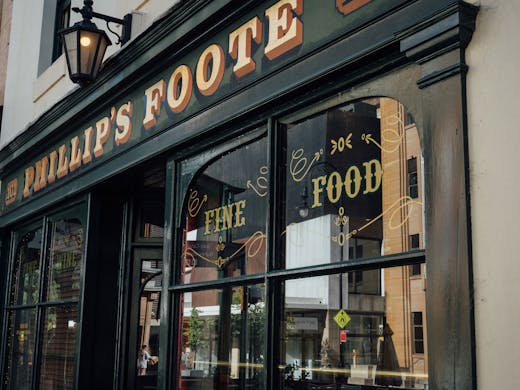 From the legendary Swillhouse team (think Restaurant Hubert, Alberto's Lounge, Frankie's Pizza, The Baxter Inn), Le Foote will be a pub transformation like no other.
Basically, Swillhouse has taken on one of Australia's oldest pubs, Phillip's Foote in The Rocks, and will be turning the destination into a charming Euro-style wine bar and restaurant. Once a sailors' bar, custom's agent, and stable, the historic site became a pub in the early 1970s—and we couldn't think of a better custodian than the Swillhouse team for this ultra-charming spot.
While council submissions, heritage approvals, and site works are sorted, the Swillhouse gang is welcoming walk-ins all summer long for a bar takeover dubbed "101 George St". Expect summer beers, natty wines, good times, and a spontaneous lineup of live entertainment.
The pop-up takeover will be open daily until Sunday 30 January. Opening hours are as listed here.
Le Foote proper is due to open in mid-2022.
Image credit: Swillhouse
---