Lyons Gallery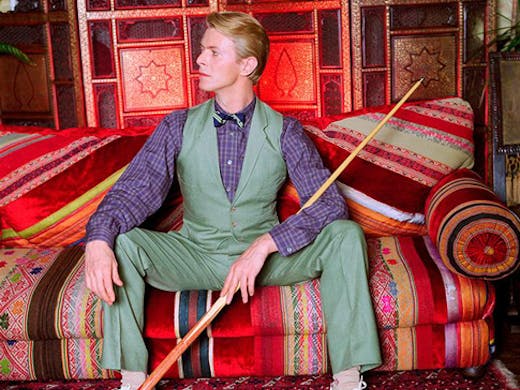 Lyons Gallery showcases never-before-seen glamourous celeb shots from the most collected photographers in the world.
Forget the gritty tabloid shots of your fave personalities, the inaugural exhibition feels like all the best VOGUE and Rolling Stone spreads hung in one room. We hate to name drop, but you'll find timeless images of Queen Elizabeth II, Geri Halliwell, Lady Diana, Amy Winehouse, Kate Moss, David Bowie. The show also features their famous photog friends Lord Snowdon, Helmut Newton (Australian Exclusive), Playboy Legacy, Douglas Kirkland, Brian Duffy, Terry O'Neill, Patrick Lichfield, Frank Worth, Eve Arnold, Michael Moebius.
The gallery is led by Darryn Lyons, AKA Mr Papparazzi. Darryn practically trademarked his hot-pink Mohawk in his photography heyday (before anyone had Instagram) while earning accolades such as Kodak Press UK Photographer of the Year and News Photographer of the Year, Agfacolour Press Gazette Photographer of the Year, and TIME Life Photographer of the Decade.
The man has a CV so varied it rivals your average millennial, listing experience as a Bosnian war correspondent, a nightclub owner, an author, a Big Brother contestant, state politician (!) and now—a gallerist and an art stylist.
The gallery is additionally open on Tuesdays by appointment only.
Image credit: Lyons Gallery collection.
---