Madame & Yves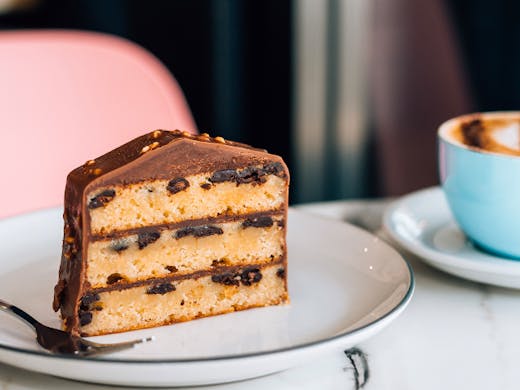 The Verdict
A delicious new venture has landed in Clovelly's decade-defying Sweet Kiss Cake Shop.
Meet Madame & Yves, the Eastern Suburbs' latest pastry, cake and ice-cream haven. Headed by pastry chef extraordinaire Yves Scherrer (coach of the 2019 Australian team in the World Pastry Cup), this newbie means serious business.
Scherrer's career ticks off time in Ireland, Canada, and the super exclusive Saint Louis Club in Missouri, where he was in charge of croissants. Since then, he's lectured at Le Cordon Bleu (just casually), and forged stunning desserts for big-time fine dining restaurants here in Sydney, like Sake (their famous dragon egg dessert) and Est. (a gluten-free orange chocolate cake).
You can expect all treats here to be made sustainably, with love, natural ingredients and no additives, which includes the absolutely perfected lemon meringue and pina colada tarts, baked cheesecakes, almond raspberry croissants and sultana rolls. There's also an extra special Ferrero Rocher croissant, lots of eclairs and a croissant spin on the classic Croque Monsieur toastie.
You'll also be able to load up on a ridiculous amount of gelato (like toasted sesame or vanilla bourbon), lasagne, filos, quiches, pies (hit the ratatouille one) and pork and fennel sausage rolls.
However, the real standout on the menu is the matcha yuzu roll, made from an airy matcha sponge, mascarpone yuzu cream, yuzu whipped ganache and shizo leaf gel.
Image credit: Madame & Yves
---
You May Also Like
Restaurants
Bondi, NSW
It's hard to go wrong with the original Totti's in Bondi, and there…
Restaurants
Bondi Junction, NSW
Bringing by-the-slice, pay-per-weight Roman-style pizza to Bondi Junction, Ta Ta Ta…