Marli Rose Hairdressing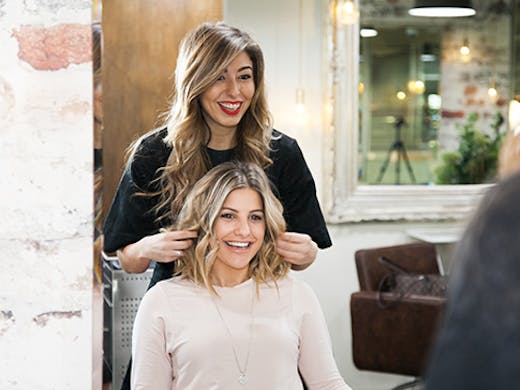 The verdict
One of Sydney's freshest salon faces when it comes to the Hairdressing game, Marli Rose is a boutique salon located in the heart of Alexandria. It doesn't hurt that the salon is located in one of our city's most up and coming lifestyle hubs and the fact that they're bringing over 15 years of industry experience and friendly salon vibes to the table only sweetens the deal further.
Owner Jana Pana is the brain behind Marli Rose and her team of colourists and stylists are the masters at delivering the effortless rich girl hair you've been hoping for. This is the kind of place where you feel instantly at home when you walk through the door and there is none of the dreaded hair shame (you know the kind) that you may find at other premium salons in Sydney.
Their specialty is hair taping, which is the type of hair extensions that Lauren Conrad rocks in The Hills circa season 3 and we all know how good those bad boys looked. Their one-on-one care will ensure that your extensions look natural and if you're a fine haired lady who has been desperate for fuller and more voluminous hair, then this is definitely worth a look in. Sitting flush with the scalp, they won't even show when you put your hair in a high pony come summer.
Marli Rose is one of Sydney's best salons to visit for a hair makeover, whether you are desperate for a fresh set of extensions, or a complete colour overhaul.
Image credit: Federica Portentoso
---