Monty & Maurice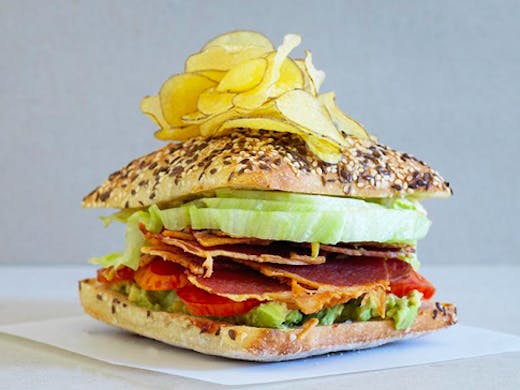 the verdict
In the time of outrageous doughnut burgers and pimped reubens, the classic sambo has been forgotten (for anyone over the age of 10, that is), which is why Maurice Terzini and Monty Kolundrovic are bringing it back. Specifically, they've set up Proper Sandwiches at The Dolphin—a sandwich shop that's keeping it real.
Here, you'll find classic fillings like egg salad (with Kewpie mayo on white), cold roast beef (with salted cucumber pickles, horseradish and watercress) and smoked trout (with gribiche sauce and red onion). There's 16 different sandwiches on rotation, but make sure you check out their weekly menu, because there'll only be five available each day (changing up each week) on the menu and we wouldn't want you to psyche yourself up for a meatball sandwich and have your day ruined when you realise that is isn't available until next week.
Soon you won't even have to wait in the lines, but will be able to order online and just scoot past to pick it up, while throwing out smug looks to anyone who's interested.
Image credit: The Dolphin Hotel
---