Mosman Rower's Club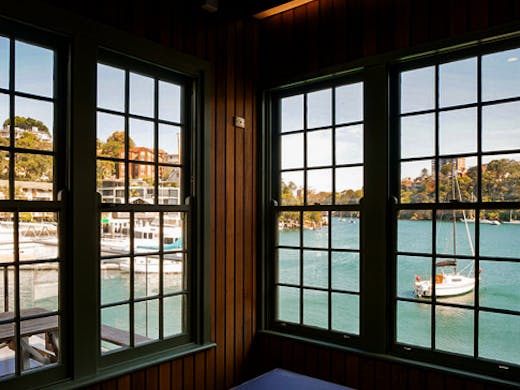 The Verdict
The beloved Mosman Rower's club is back and it's bigger and better than ever. As one of Sydney's oldest clubs and most beautiful dining venues, this golden oldie is slating up one helluva food menu worthy of your weekend.
The club will serve as a warm welcome after a long day at the beach for sandy feet and wet bums, becoming once again the place to be for your favourite water-based activities, like paddling and kayaking. Mosman Rower's bears three levels, the bottom being Archie Bear, where you can down your first morning coffee (all-day dining and midday drinks are also a go here).
The Rowers Bar will be located on the middle level with whipped fish, rice paper rolls, wagyu sliders and beer on tap. The cherry on top is the Member's Gallery, made for hosting functions and boasting cushy meeting rooms.
As for sneaky traditions like trivia nights, live music and Friday night meat trays? These gems will still hold reign around these parts.
Image credit: Mosman Rower's.
---