Nativo Mexican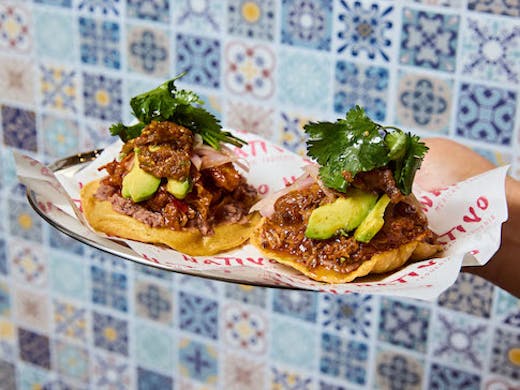 For a taste of traditional tacos and uncomplicated snacks just like the street-side stalls of Oaxaca offer, Pyrmont's Nativo Mexican is a must-visit, with seats for 14 customers (but plenty of room to scoff tacos while standing).
Operated by chef Manuel Diaz, who was born in Oaxaca and has experience in Michelin-starred venues as well as Sydney's own Bar Patron and Carbon, the 18-square-metre venue is turning out traditional Mexican eats with some innovative touches, such as al pastor pork shoulder tacos with saltbush morita salsa.
Other dishes include guacamole with lemon myrtle oil and corn chips, quesadilla rolls on pita bread, and crunchy tostadas, with the open-air venue design, casual setting and friendly service all invoking Mexico's iconic taco stalls.
Image credit: Nick de Lorenzo
---