Poly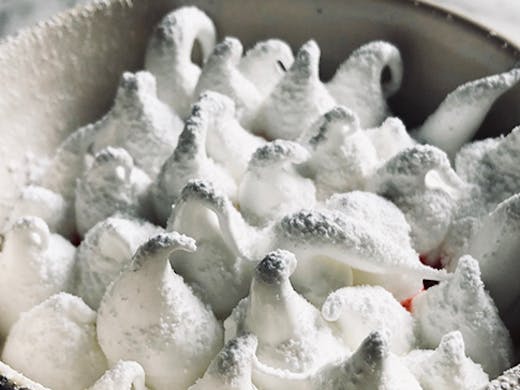 The Verdict
Renowned chef Matt Lindsay (who you also know from Ester) has given Sydney a wine-bar tucked in the small streets of Surry Hills, that brings an extensive fine wine list to the table and a carefully curated menu.
Located in the Paramount House Hotel, Poly boasts a simple yet aesthetic atmosphere. The bar only takes walk-ins but offer bookings for groups of four or more at selected times.
The food menu is short and pulled together for the humans that enjoy the finer things in life. Your first port-of-call should absolutely be the beef rump. No words can do this baby justice so you're just going to have to commit and try it out yourself. The Murray Cod pumped with scampi butter is also hit and should you have some extra stomach space after the main affair then yes, you'll be hitting up the mandarin meringue tart.
As for the tipple menu, hold onto your hats. The bar has a list too long to even count. Every alcoholic beverage that you can think of, is most-likely located at this establishment. Imported sake from Japan, rosé from Spain, whisky from Canada... honestly, how much time do you have?
Image credit: Poly
---
You May Also Like
Bars & Pubs
Darlinghurst, NSW
An ode to the foundational ingredient of some of Japan's most loved exports…
Restaurants
Darlinghurst, NSW
Joining Sydney's collection of Japanese venues offering an omakase, Moku serves…