Santa Catarina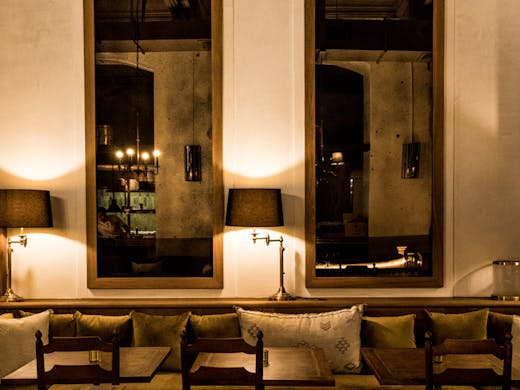 From the Milpa Collective, Santa Catarina is an all-in mezcal bar where you can go deep on the smokey sibling to tequila.
The Clarence Street bar pays homage to the Mexican city of Oaxaca, where the majority of the world's mezcal is sourced. You can expect a showcase of rare and authentic varieties, showing off Milpa's connection to Oaxacan producers, some of which still use ancestral techniques like distilling in clay pots.
"Mezcal and tequila are at the heart of all of our venues, but Santa Catarina is an opportunity for us to showcase something really special," says Milpa Collective co-owner Liber Osorio. "We have sourced ancestral mezcals distilled in clay alongside rare and premium tequilas as part of what we call our 'Mezcal Cazadores de Sabores' approach ('Mezcal hunters of flavour') and we're very excited to share them with our community."
The 100-seat venue puts a modern touch on traditional Mexican dishes with a signature Mole Madre, made using more than fifty original ingredients and ancient techniques passed down from indigenous communities in Oaxaca.
Also on the menu is Memelitas De Chapulin (gold crickets on a thin dry roasted masa bed, with queso salado and pork rind spread); and Tlayuda Con Tasajo, which involves handmade 30cm crispy toasted tortilla with pork rind spread, Oaxaca cheese, beans puree, and wagyu flank steak.
Santa Catarina also features a large wine cellar and an intimate private dining room—making it yet another top-notch drinking and dining spot in the heart of the CBD.
Image credit: Trent van der Jagt
---