Social Brew Cafe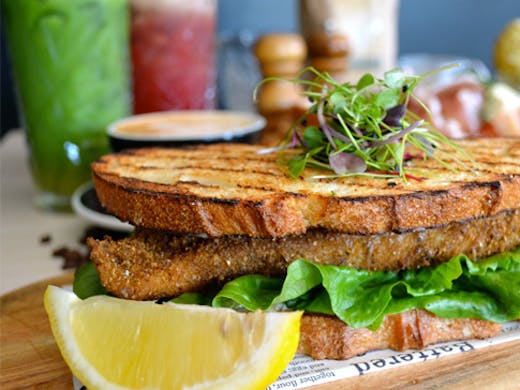 The Verdict
There's no better combo than a good coffee and chat, and no better place to do it than at Social Brew Café in Pyrmont.
If truffle fries, slow cooked lamb and caramelised banana brioche with salted caramel have you frothing at the mouth then this place has already won you over. We can't surpass the OG ricotta hotcakes with a pistachio butter for breakfast but if that ain't trendy enough for you, sound the hipster foodie alarm and get yourself a turmeric latte.
They also do Pink Strawberry Sangria (by the litre) so you can start early and stay alllllll day. Just sayin'.
---
You May Also Like
Bars & Pubs
Barangaroo, NSW
From the Efendy group, Baharat is a cocktail bar and spice shop inspired by…
Restaurants
Barangaroo, NSW
The ever-growing Barangaroo food scene can count a Korean BBQ among its…