Social Hideout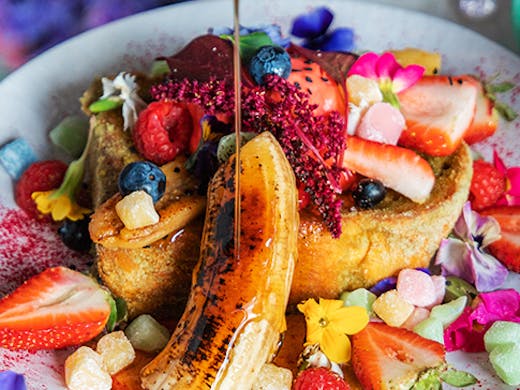 The Verdict

Sydney's famous Social Hideout, otherwise known as the Willy Wonka of all cafes, has opened its colourful doors in Waterloo and cue the all the next level feeds.
Expect big things at this cafe decked out in 17,000 flowers and packed with all the neon lights. If you haven't been across the hype, this gem is basically where any good foodie would go for their last meal. The menu here is a psychedelic take on all your breakfast favourites including pancakes, eggs benedict, French toast and loaded croissants.
On the drinks front, your inner-kid will be in for a cracker of a time with a sling of colour-popping lattes (with ones you can drink out of a golden bathtub), whipped cream topped milkshakes and all the fruity refreshers you could need heading into summer.
To top it all off, this one is completely pet-friendly which means your little pooch can go HAM on all the sweet treats ever.
Image credit: Supplied.
---