SOUL Deli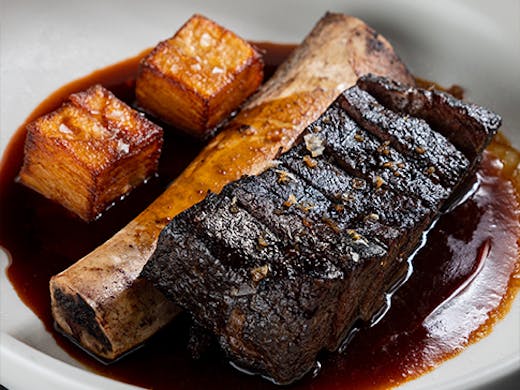 The Verdict
Straight off the bat, there's not much SOUL Deli doesn't do. The cafe-meets-deli-meets-homewares store was born out of the trough of 2020's lockdown period, which forced many local businesses to innovate and come up with new foodie concepts.
While husband and wife duo Daero Lee and Illa Kim already have the epic eats of their first restaurant SOUL Dining under their belt, they now also have SOUL Deli—Sydney's answer to scoring easy Korean goods, produce, and feeds every day of the week.
On the deli side of things, SOUL is all about sporting traditional Korean food you'll want to bring a few mesh bags for. The first thing you need to know is that SOUL has an in-house kimchi bar totally dedicated to the good stuff and the range spans everything from traditional kimchi, to vegan kimchi, and kimchi stir-fried in sesame oil (these all come ready to go in 500ml glass jars). There's also an array of pickles, and a sauce range that includes a "goes with anything" fermented chilli sauce, a vegan bulgogi sauce, and snacks like crackling seaweed and freshly baked scones.
To takeaway, the deli also stocks Korean BBQ kits with beef short rib in galbi jus, spicy pork belly, and even garlic marinated sous-vide chicken.
If you're checking into SOUL Deli to stay awhile and make the most of its cafe, you'll be stoked to know that the team here is open for breakfast, lunch, and morning and afternoon teas. The menu looks like your Aussie staples with a delicious Korean twist. Think bacon and egg rolls with stir-fried kimchi and house chilli oil, Korean fried chicken on a potato bun, and omelettes with salted cod roe (Korean caviar). You might even want to hit the sweet corn and kimchi pizza, which is made with fresh buffalo mozzarella, feta, herbs and is a glorious middle ground between a corn fritter, kimchi pancake, and doughy pizza.
On top of this, SOUL Deli is home to a neat collection of ethically-sourced packaged Korean food products, fashion, art, and homewares (including Misty Island ceramics and pottery by Woochang Kim), which have all been chosen by Daero himself.
Stay tuned—SOUL Deli aims to get its liquor licence to stock Korean Sool and Aussie wines.
Image credit: SOUL Deli
---