The Unicorn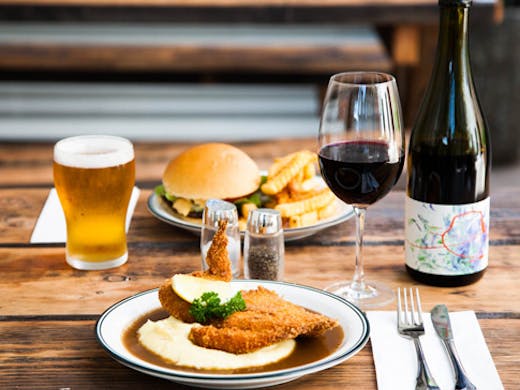 The verdict
It may have been one of the most anticipated openings of 2015, and then they kept us waiting for the bistro. But now, we can safely say, The Unicorn is officially (and completely) open.

Headed up by the dream team behind Porteno, Mary's and Young Henrys, this pub in Paddington is as cool as it is delicious. The space is not particularly fancy, but that's kind of the point—the guys wanted to keep it looking like your typical Aussie pub. To go with the straight-down-the-line look, the food is simple here too (with no deconstructed anything in sight). Think steaks, pies and a weekly roast.

The bistro is managed by ex MoVida Aqui manager, Max Walker, who's ensuring the vibe throughout the downstairs dining space remains relaxed and informal—just the way a typical Aussie pub should be, right? The bistro occupies the entire bottom floor of the pub where there's more space for seated dining and table service while upstairs remains the raucous public bar offering the exact same menu throughout.

Young Henrys is on tap as well as classic beers including XXXX and Coopers plus an all-Aussie wine list for those of us who like a drop. Oh, and they serve bar food until 2am, so you can get your Mary's burger fix in the wee hours. And isn't that what we all really want?
Image credit: Federica Portentoso
---