Coming Soon: TOKO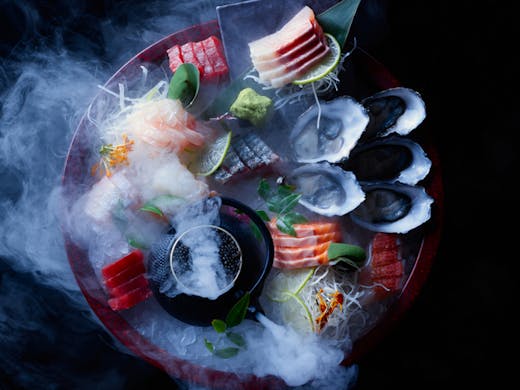 TOKO was one of a handful of restaurants that really set the pace in Surry Hills way back when. After 15 years in their iconic Crown Street digs, TOKO is moving on—to a new location, that is.
From late September, you'll find the TOKO team in the heart of the city. The new menu, created by owner Matt Yazbek and head chef Sunil Shrestha, will feature smash hits from the last 10 years, like their decadent sashimi platters and lobster tempura, as well as some new, soon-to-be-revealed dishes.
The sprawling new CBD restaurant has been designed by the same architect as the OG Surry Hills venue (Matt Darwon). It features a 16-person private dining room, a robata grill, and a sushi bar that doubles as an omakase.
And, music to any Sydneysider's ears, it'll be open past 10pm too for late-night dining.
TOKO is slated to open in late September 2022.
Image credit: Steven Woodburn
---