Verd Surry Hills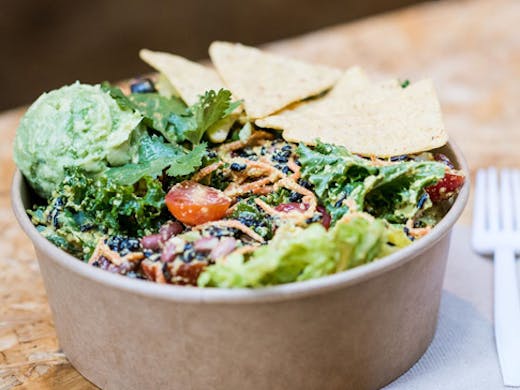 The verdict
Superfood-haters, brace yourselves (again), this is gonna be another rough one. Verd in Barangaroo has a new baby sister and she's ready to strut the streets of Surry Hills doing all the things she does best. Yes, we're talking #foodporn.
Quinoa, smoothie bowls and all things green not your thing? Well, bare with us, because this one is spot does all of those things and they're damn delicious. Verd is decked with plant-based bowls, superfood smoothies and nut-mylk coffee that will make your tummy say hells yeah. And we're not just saying this because of the health benefits (although that doesn't hurt) because every dish at this joint is actually delish.
Now that we've talked it up, here are our top picks from the menu. We can't say no to a poké bowl and this one is packed with sesame crusted tempeh and crispy shallots on brown rice, kim chi, shredded vege, almonds and a sweet, sweet tamari dressing. Obviously, we're backing it up with one of their signature healthy treats (hellooo raw Snickers bar) and because we're hungry humans, ordering the ol' classic avo on toast on the side.
It's time to get your butt over to Verd and say CYA to those sluggish post-pizza feels (don't worry, we still love you pizza).
Image credit: Caitlin Hicks
---