Verde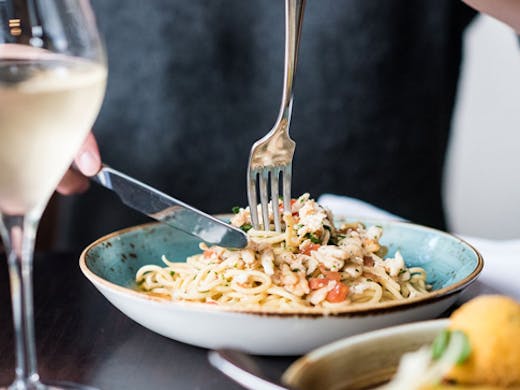 The Verdict
Take your taste buds on a trip to Southern Italy. Hiding in Darlinghurst, Verde blends tradition with innovation as chef Antonio Ruggerio delivers a modern twist on his mother's family recipes.
Verde is completely devoted to using only the best fresh produce with many of the ingredients supplied from Antonio's mothers garden. With these solid touches of family tradition, daily-made pasta, fresh produce and homemade sauces, we're not even surprised this gem is such a hit with the locals. And in true Italian fashion, you can expect an epic and filling take on the tagliatelle calabrese with braised pork shank ragu. Yep, that'll just about put do the job in putting you in a glorious, glorious food coma.
On top of this, Antonio offers in-home cooking classes anytime upon booking (staying in your jammies is totally optional) and you'll get to learn a bunch of Italian cooking techniques and how to nail a dish of your choice #adulting.
Image credit: Verde | Caitlin Hicks
---
You May Also Like
Restaurants
Darlinghurst, NSW
Joining Sydney's collection of Japanese venues offering an omakase, Moku serves…
Bars & Pubs
Darlinghurst, NSW
An ode to the foundational ingredient of some of Japan's most loved exports…