Wholegreen Bakery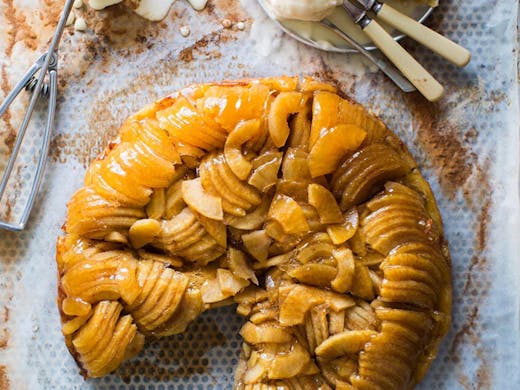 Wholegreen Bakery is not a new discovery among the coeliacs of Sydney. In fact, its Waverly outpost is known to churn out the best damn gluten-free croissants, brioche, sourdough, pain au chocolat and, come Easter time, hot cross buns around.
Gluten-free pros will have also probably come across these baked delights at places like the Northside Produce Markets on the first and third Saturday of every month, and even at the Carriageworks Farmers Markets (on every other Saturday).
The great news is that you'll now be able to score its moreish baked treats in Sydney's CBD, which means scores of gluten-free apple pie, berry tarts, eclairs, sausage rolls and freshly made veggie frittatas (which are amazing).
And as well as having more access to some of Sydney's hands-down best GF baked goods, Wholegreen's CBD spot is much larger, with space for up to 60 and, wait for it, it'll be licensed too. So you can sip natural wine as you appreciate the perfect crunch of your croissant, or wash down your sausage roll with a gluten-free beer.
Wholegreen's menu also covers off dairy-free, sugar-free and vegan options, and there are also lunchtime staples on offer at the new CBD spot, like spinach and feta pasties, fresh salad rolls and cheese toasties.
Both Wholegreen cafes are 100 percent gluten-free and are currently in the process of getting accreditation from Coeliac Australia.
Image credit: Wholegreen Bakery
---