Willie The Boatman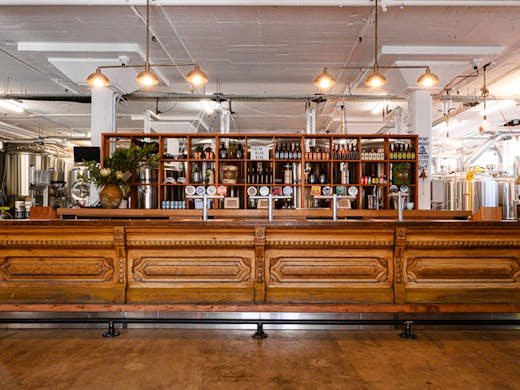 the verdict
Weather the storm and sail on down to Willie the Boatman microbrewery in St Peters. Offering a range of beers to whet every whistle and gourmet food truck bites (think bacon-wrapped hotdogs) to satisfy every belly, Willie is always down for a good time.
Featuring hanging plants, long beer hall-style tables, wooden booths and a sweet lounge area, Willie the Boatman is a great spot to stop and hang for a while. Standout brews with tonnes of character include the Albo Corn Ale, Old Salty Melon Gose and the iconic Tempe Tim pale ale.
Though Willie micro-brews, there's always more than enough to go round of locally-brewed beer at Willie the Boatman. If you aren't in the St Peters area, the party parties on at a number of bottle shops, pubs, and bars at which Willie the Boatman' brews are stocked.
Image credit: Willie the Boatman
---