XS Espresso Bondi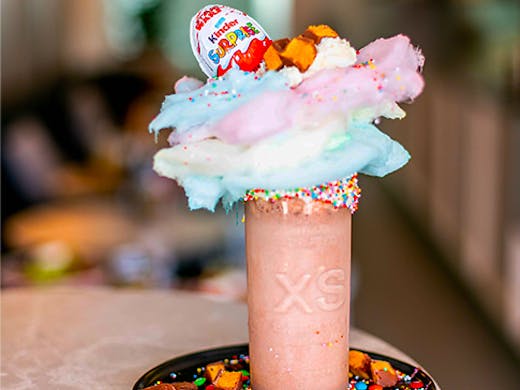 The Verdict
XS Espresso's menu is packed with all the treats so it's good news that they've kicked off a new Bondi location. With options like a dulce de leche stack, the sticky date with love and a Boston custard pizza (we know this can't be good for us, but we'll take four) you won't be able to resist ordering up a storm.
For lunch, you'll want to hit up the chicken and avocado penne in pink sauce, a (healthy) selection of classic and innovative pizzas or the famous "Peppa Pig Burger".
Aside from the mouth-watering food, the café is an aesthetic leafy green sanctuary with those Nutella doughnuts that everyone and their mum raves about.
Image Credit: Supplied
---