ZADI Fitness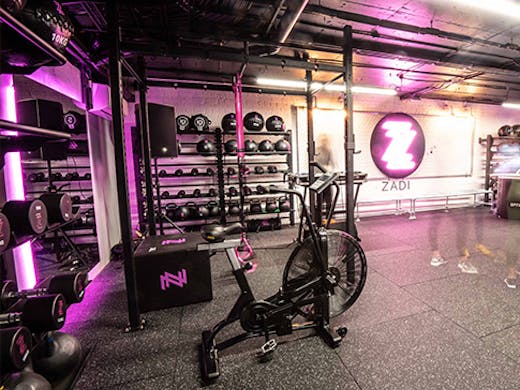 The Verdict
Don't call ZADI a gym. It's a fitness concept of high-intensity interval training (HIIT) that's designed just for the ladies.
ZADI Training is a boutique studio for badass women, and they combine women-specific HIIT workouts with cutting edge technology to monitor your fitness progress. Yep, that means you'll be killing workouts titled 'Slay Day', 'Badass Boss' and 'Toned AF' like the legend you are.
They offer sessions focusing on strength, cardio, core or strength and recovery, all designed by a real expert exercise scientist. Classes are small (they're capped at 16 members per session) so you know what that means—no hiding from the trainer while you pretend-tricep dip.
The vibe? ZADI describes itself as more nightclub than gym (that is, if you like to hit da club wearing your finest athleisure). There's high-energy music, bright lights and a stripped-back warehouse setting, and what they lack in peach schnapps shots, they make up with intense workouts that promise to bring out the "extraordinary" in you.
ZADI offer a free 7-day pass so you can try before you buy. The Surry Hills studio is open now and the Neutral Bay location is due to open soon.
---