Every year when winter rolls around, we start to feel that familiar sluggish fatigue set in. And when your hair is sticking up in all directions on a Zoom call and you realise you've missed a button on your shirt, you know it's time for a break.
But if trekking out to Tullamarine is too much for you to contemplate right now, then why not travel via Essendon Fields Airport instead? Where you can fly direct to all kinds of regional destinations without the hassle of navigating a matrix of terminals. It's also a little bit closer to the city, so you'll save some sweet cash on your Uber ride.
Let's make the most of 2021 and our lockdown-free (fingers crossed) winter, pack your bags, and set your sights on these four sweet regional escapes.
Dubbo
Getting There
Hot on the agenda for touring bands and travellers alike this NSW regional city is just a two-and-a-half-hour flight away bursting with memories to be made. From rich history experiences to scrumptious bites, Dubbo is a must-visit.
Things To Do
Northwest of Sydney, Dubbo has plenty of history to explore at the Old Dubbo Gaol or get amongst the stars and be an astronomer for an evening at the Observatory. Don't forget a visit to the zoo either. Taronga Western Plains Zoo is the sister site to the famous spot in Sydney, and home to hundreds of creatures across the open range circuit.
Where To Stay
Why leave the zoo when you can stay overnight? You can hole up in the boujee Zoofari Lodge and get the 'gram with giraffes right on your doorstep or take the family to the Savannah Cabins. Alternatively, camp under a twinkling night sky in the Billabong Camp. If you go for the Zoofari Lodge package, you'll also be treated to an African-style dinner as the sun sets over the savannah—so be sure to pack your camera.
Where To Wine And Dine
Before you settle in for the evening, grab a pint at the Devil's Hollow Craft Brewery—they have nine tempting craft brews for you to try as well as a roster of live music. They're also open for breakfast, lunch and dinner with a classic range of pizzas and burgers to sink your teeth into. We'll cheers to that.
For a sweet treat, look no further than Farmer's Bakehouse's cruffins—a drool-worthy croissant and muffin hybrid. Lick your lips and choose from raspberry and white chocolate, peanut and chocolate, salted caramel brulee or maple bacon and pecan creations.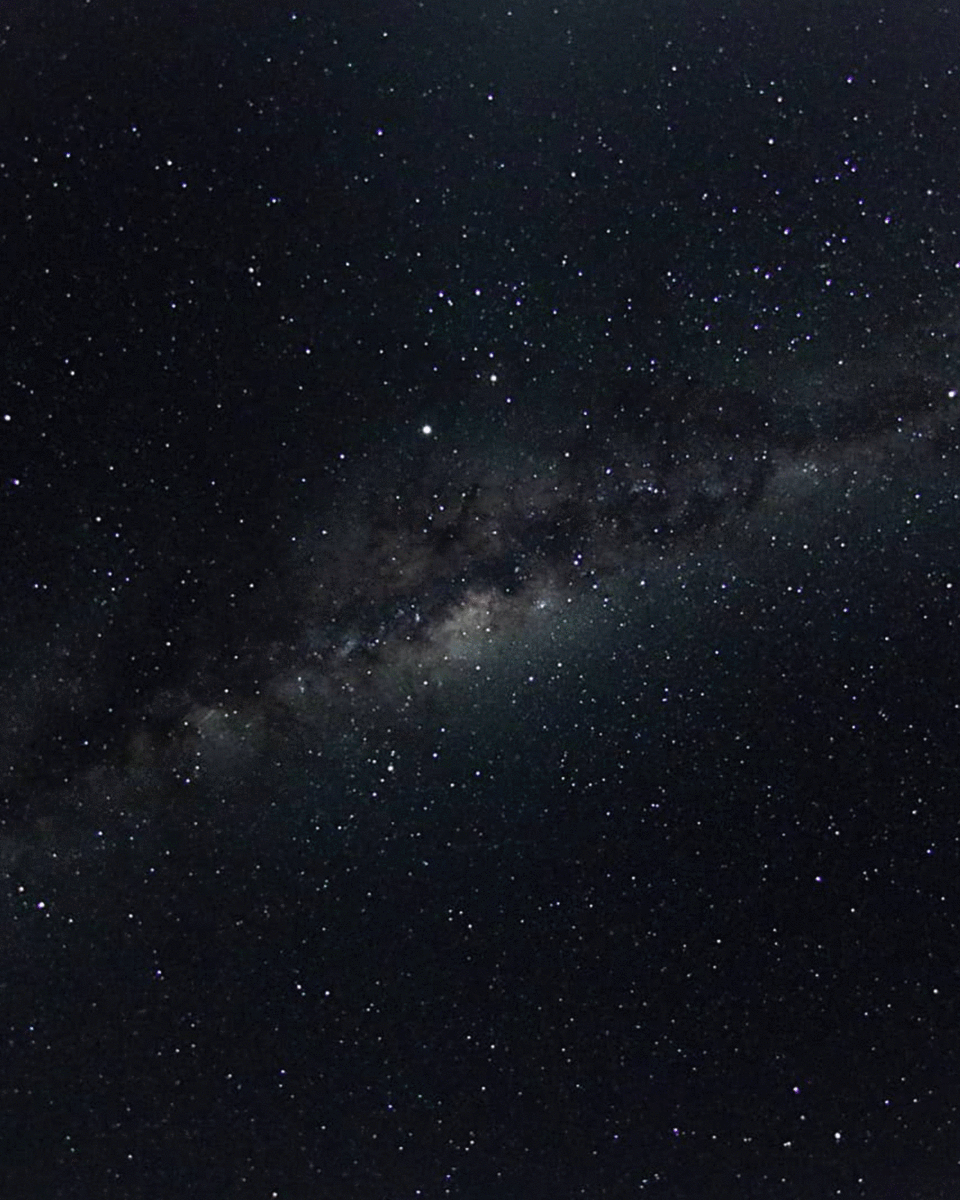 (Image source: Dubbo Observatory Instagram and Taronga Western Plains Zoo Instagram).
Orange
Getting There
Forget the fruit, after a visit to Orange the first thing that'll come to mind is flowing bottles of wine and sprawling vineyards. A little over an hour direct flight from Melbourne, it couldn't be easier to book in and bliss out.
Things To Do
Before you hit the tastings, you can't miss the gorgeous Lake Canobolas located at the base Mt Canobolas. It may be man-made, but that doesn't make it any less tranquil. Keep an eye out for a platypus—they occasionally stir the surface.
Where To Stay
Add a touch of luxury to your itinerary and stay at the historic Byng Street Boutique Hotel in the heart of Orange's heritage region. The building marries contemporary and historical architecture beautifully, giving you a taste of the past while living it up in style. Bonus—a two-course breakfast is included with your stay in one of their picture-perfect rooms.
Where To Wine And Dine
During your stay in Orange, we'd recommend passing the days with some quality local wine tastings. Known for their cool climate wines, stop off at Swinging Bridge Wines for a drink with a view. Another favourite is Nashdale Lane—started in 2001 by husband and wife duo Nick and Tanya Segger, here you can enjoy your wine snuggled up by the fire with a cheese and charcuterie board. Better yet, treat yourself and book to stay in their luxury glamping cabins.
For dinner, look no further than Charred. Their farm-to-plate menu boasts fine bites forged from local Orange produce fired up in their massive cast iron wood burner named 'Lucifer'. Good enough to keep locals raving, this is not one to miss.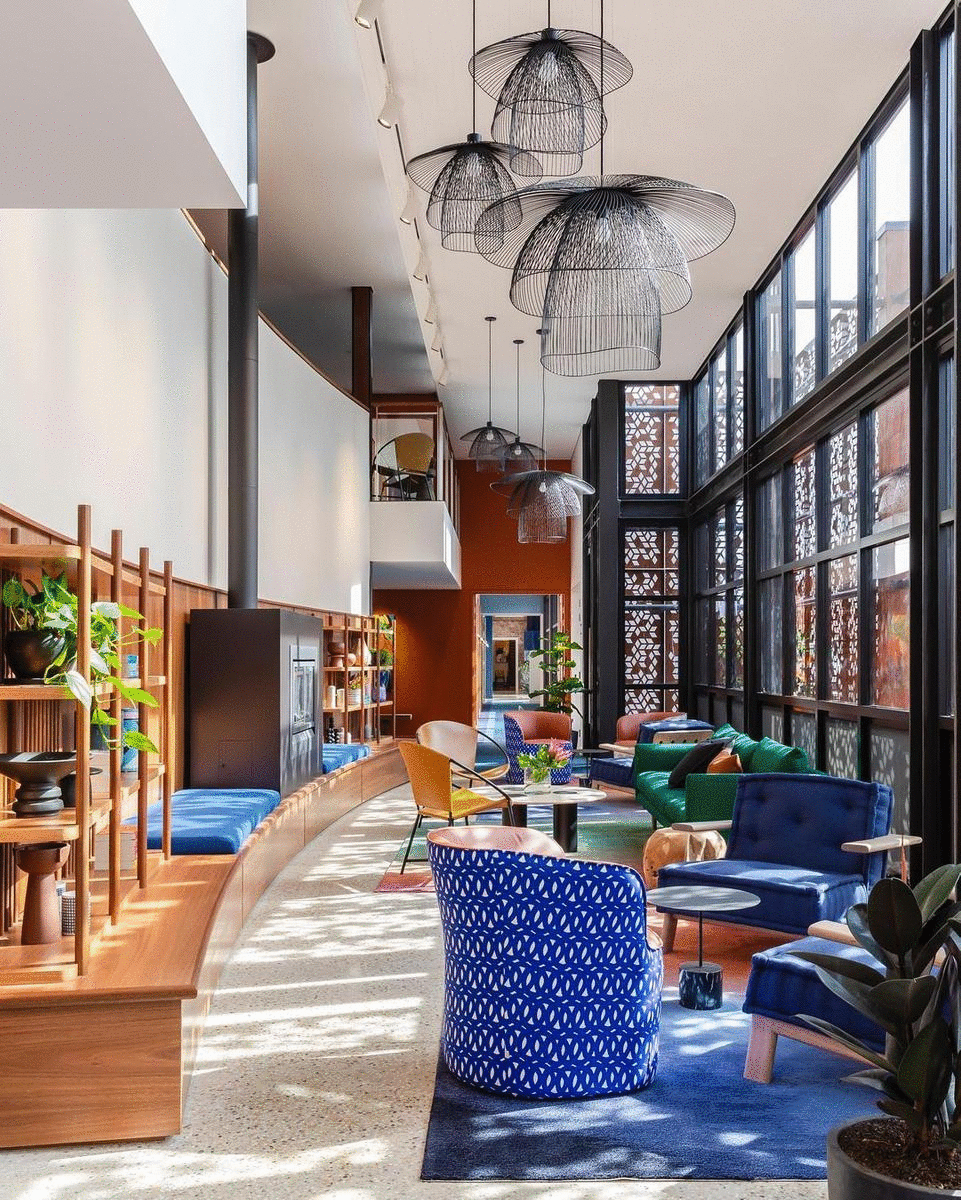 (Image sources: Byng Street Hotel Instagram and Byng Street Hotel Instagram.)
Shellharbour
Getting There
This beachside town is ideal for those who like to immerse themselves in the outdoors. It's close enough for a cheeky weekend getaway, but far enough that you'll feel a change in the air. Book yourself a direct flight to touch down in just over an hour. Hello, holiday!
Things To Do
If the weather's looking good, hit the surf and sand on The Farm at Killalea. We recommend packing a wetsuit though for winter—Shellharbour may be north of Melbourne but it's not quite Queensland. If you prefer your feet firmly on the ground over the surf, take yourself on an adventure along the Cascades Walk in Macquarie National Park. As the name suggests, you'll come across hidden waterfalls scattered throughout the trail. Who said you can't go chasing them?
Where To Stay
LegaSea is an idyllic spot for soaking in some of the best views in town. Wake up to the glistening calm waters of the boat harbour and coastline. If you're looking to get away with your crew look no further than Wanda, an ultramodern home that boasts four bedrooms right on Warilla beach. Fire up the group chat and book your next getaway, stat.
Where To Wine And Dine
Take a short drive to Warilla for an Insta-worthy brunch at The Happy Fox cafe. Indulge on their ricotta doughnuts topped with fresh strawberries, house-made honeycomb, and hazelnut crumb—you can thank us later. For dinner, head over to Relish on Addison for some seriously good beer-battered fish and chips, seafood spaghetti, and their signature Bangalow pork belly.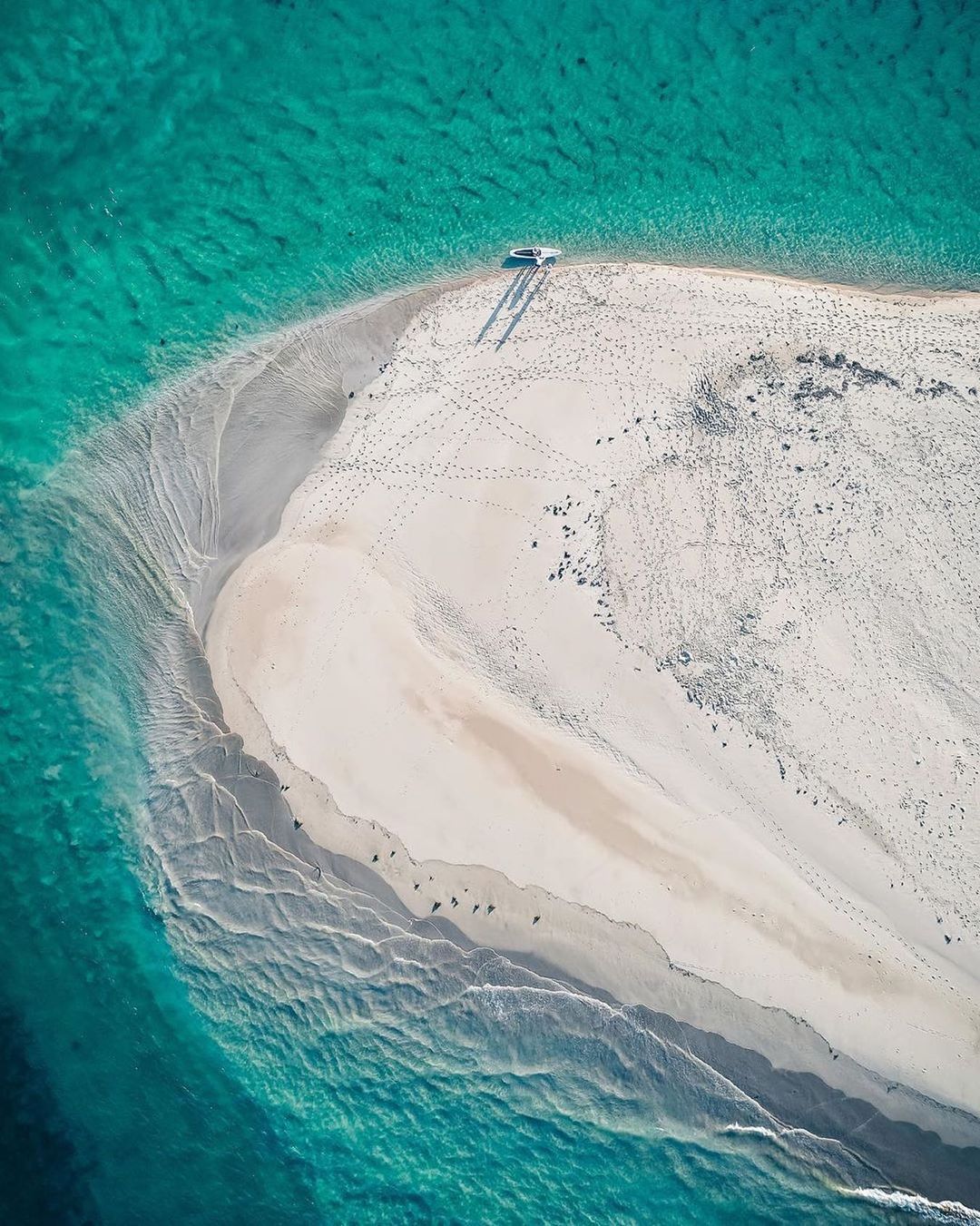 (Image sources: Kiama NSW Instagram and Kiama NSW Instagram).
Griffith
Getting There
A local slice of Italy, with natural wonders to uncover and dishes aplenty to devour, Griffith is a great option for an extended weekend escape. Forget the long-haul, hop on a direct flight to unplug in as little as sixty minutes.
Things To Do
Get your walking shoes on and check out Hermit's Cave Lookout. As the name suggests, this cave was once home to a reclusive 'hermit' named Valerio Ricetti. He transformed the natural site into a man-made home with his own chapel and garden. While you marvel at the remarkable site you can also soak up stunning views of orange orchards, vineyards and the surrounding Binya Hills.
Where To Stay
Stay central in Griffith, at the Quest Hotel located right in the heart of town. You can choose from a range of rooms starting with the studio, all the way through to a three-bedroom apartment. All of them are perfectly equipped for a relaxing stay or a workation. Or, be amongst the first to check into the newly refurbished Gem Hotel. Open from Mid-May the baller facelift now boasts clean, modern fit-outs, natural textures complete with a sprawling bar and the new Bull & Bell steakhouse.
Where To Wine And Dine
Zecca Handmade Italian is a local gem in the art deco Rural Bank building, known for its authentic food—the owners are all Italian descendants. Open for lunch and dinner, the menu is seasonal with a focus on dishes from different regions in Italy. Specialising in rare, obscure and unknown pasta shapes, the menu comes with a glossary so you won't confuse capocollo with casarecce. As for wine, you can't pass up a trip to Calabria Family Wines. With 75 years in the business, this family knows a thing or two about wine. Do a simple tasting flight or book in for a gourmet experience.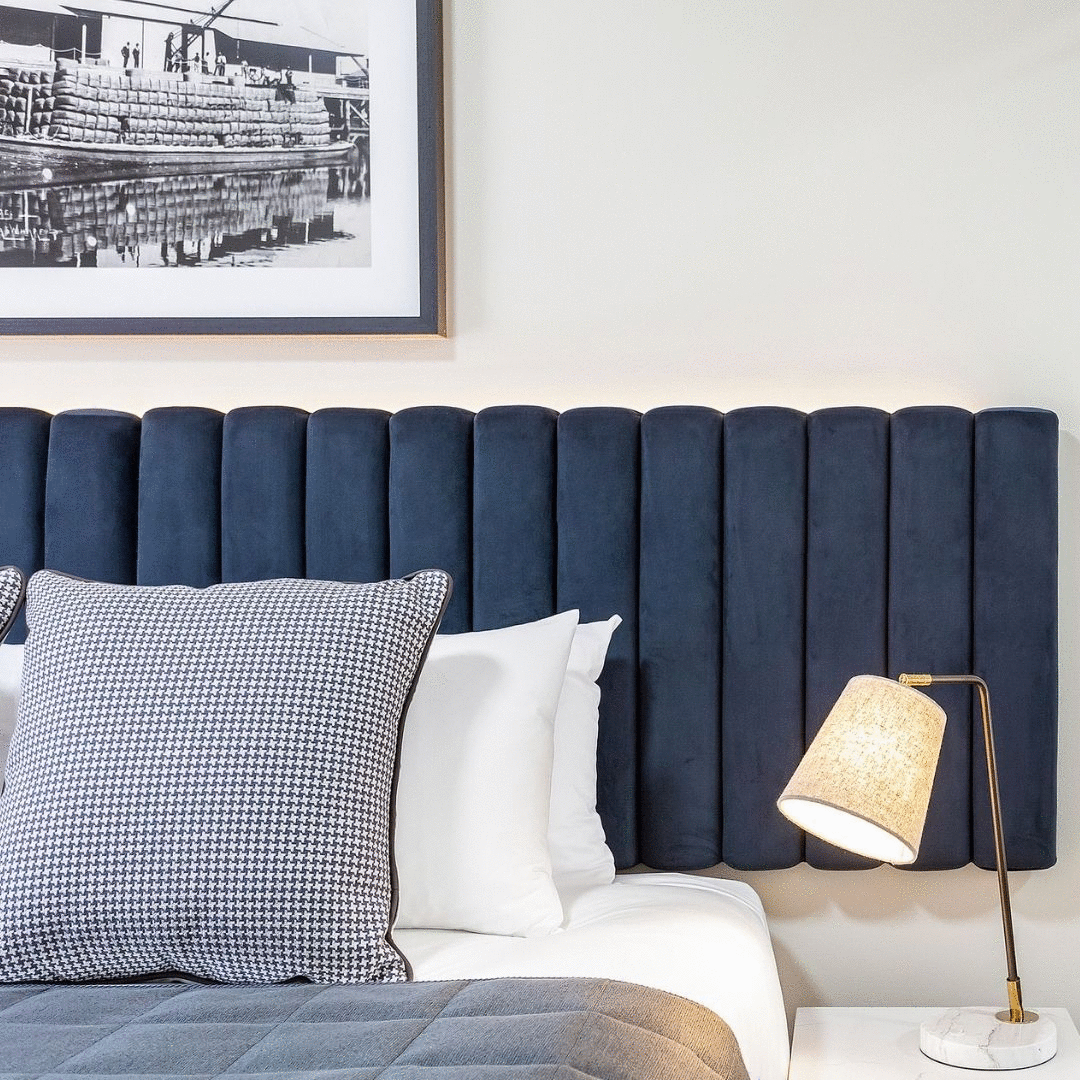 (Image sources: Quest Hotel Instagram and Zecca Instagram).
Bags packed? Whether you're sipping your way through vineyards in Orange or soaking in the ocean views of Shellharbour, get to your getaway faster with Essendon Fields Airport. Just 10 minutes from Melbourne's CBD, a mid-winter escape has never been easier.
Editor's note: This article is sponsored by Essendon Fields Airport and proudly endorsed by The Urban List. To find out more about who we work with and why read our editorial policy here.
Image Credit: Nashdale Wines Instagram