Ready your weekender bags, and book a flight, pronto; Australia's most beautiful light festival is back! That's right, Parrtjima—A Festival in Light, is returning to Mparntwe/Alice Springs this April and it's going to be a FOMO-inducing sight for sore eyes.
For those who don't know, Parrtjima (pronounced 'par-chee-ma'), is a free public event and the only Indigenous light-meets-art festival of its kind. Mind-blowingly beautiful, it aims to shine light on Arrernte country, its people and their timeless culture.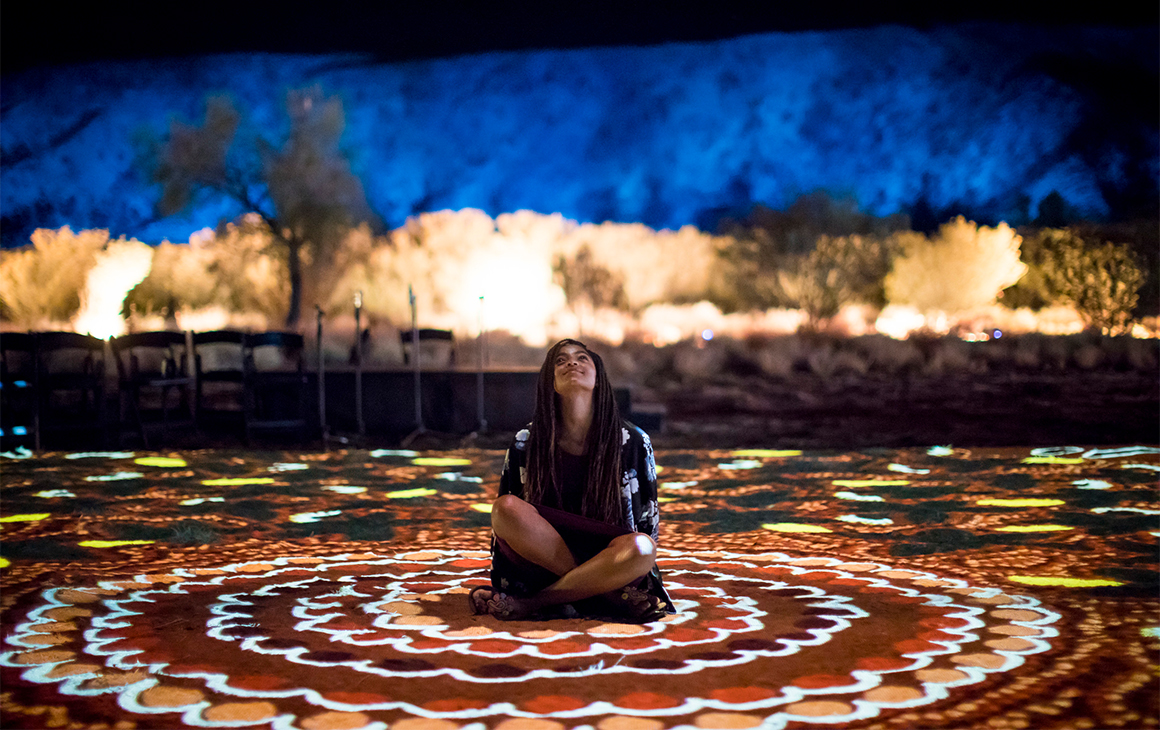 Over 10 glorious nights at Alice Springs Desert Park, you'll marvel over an array of stunning contemporary art works from both celebrated and up-and-coming Aboriginal artists.
This year's theme is Future Kultcha, which focuses on intergenerational wisdom told through interactive workshops, art, music, films, performances and the spoken word. Parrtjima truly is an inspiring, enriching experience like no other.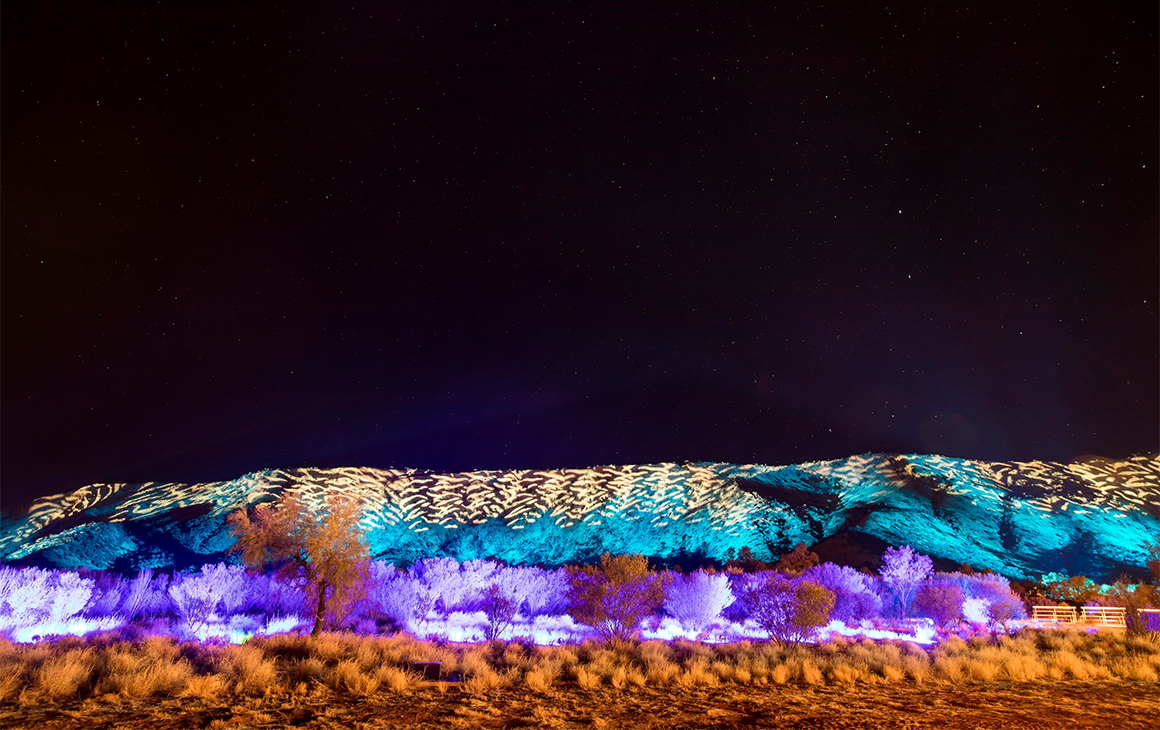 But the best bit in our opinion has to be the goosebump-inducing light show that illuminates the red centre each and every night. And in 2021 we're in for a special treat, as dynamic musical duo, Electric Fields has been confirmed to provide the soundtrack to this year's spine-tingling show. We call it a "show" but really it's so much more than that, as a series of lights transform two kilometres of the 300-million-year-old MacDonnell Ranges into an illuminated natural canvas to the beat of music. In short, it's a bucket list experience.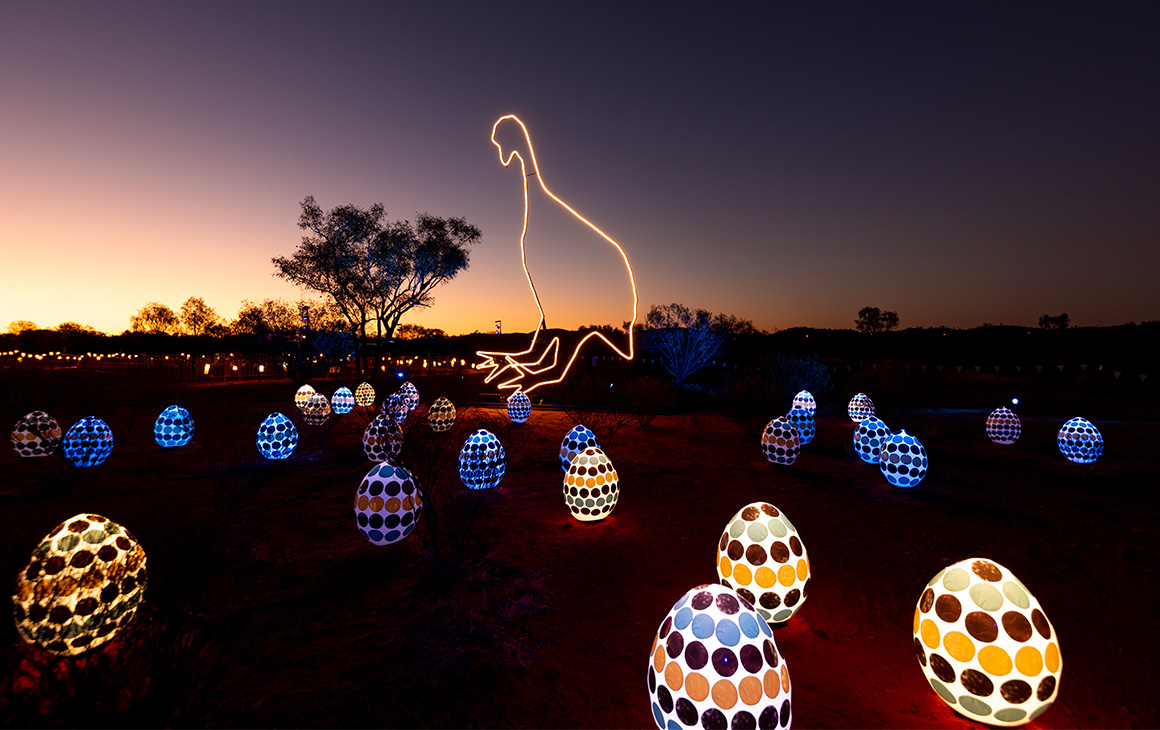 Alongside the art and live performances, you can also kick back at the Festival Hub and chow down on native inspired eats from the plethora of food trucks or treat yourself to something sweet. Yep, it's got everything you could ask for.
While the festival is free, you do need to secure your spot. Registrations for Parrtjima 2021 in Alice Springs are open now, so head here to sign up.
The details
What: Parrtjima Light Festival
When: 9—18 April 2021
Where: Alice Springs, Northern Territory
Image credit: Tourism NT, Lachlan Dodds-Watson