Paris has a lot to boast about. Not limited to being the home of the Mona Lisa, the Eiffel Tower and the original Chanel boutique, there's also exceptional fromage, wine, nutella crepes and more striped Breton T-shirts than you can throw an artisan baguette at.
So when you do as the Parisian's do, it should come as no surprise that a stunning stay is also on the cards which is why we've rounded up the most immaculate Paris Airbnbs, hotels, art lofts and accommodation with views of the Eiffel tower—so you can get planning with that itinerary, stat.
Read on for the best Paris accommodation.
The Best Airbnbs In Paris
The Palais Garnier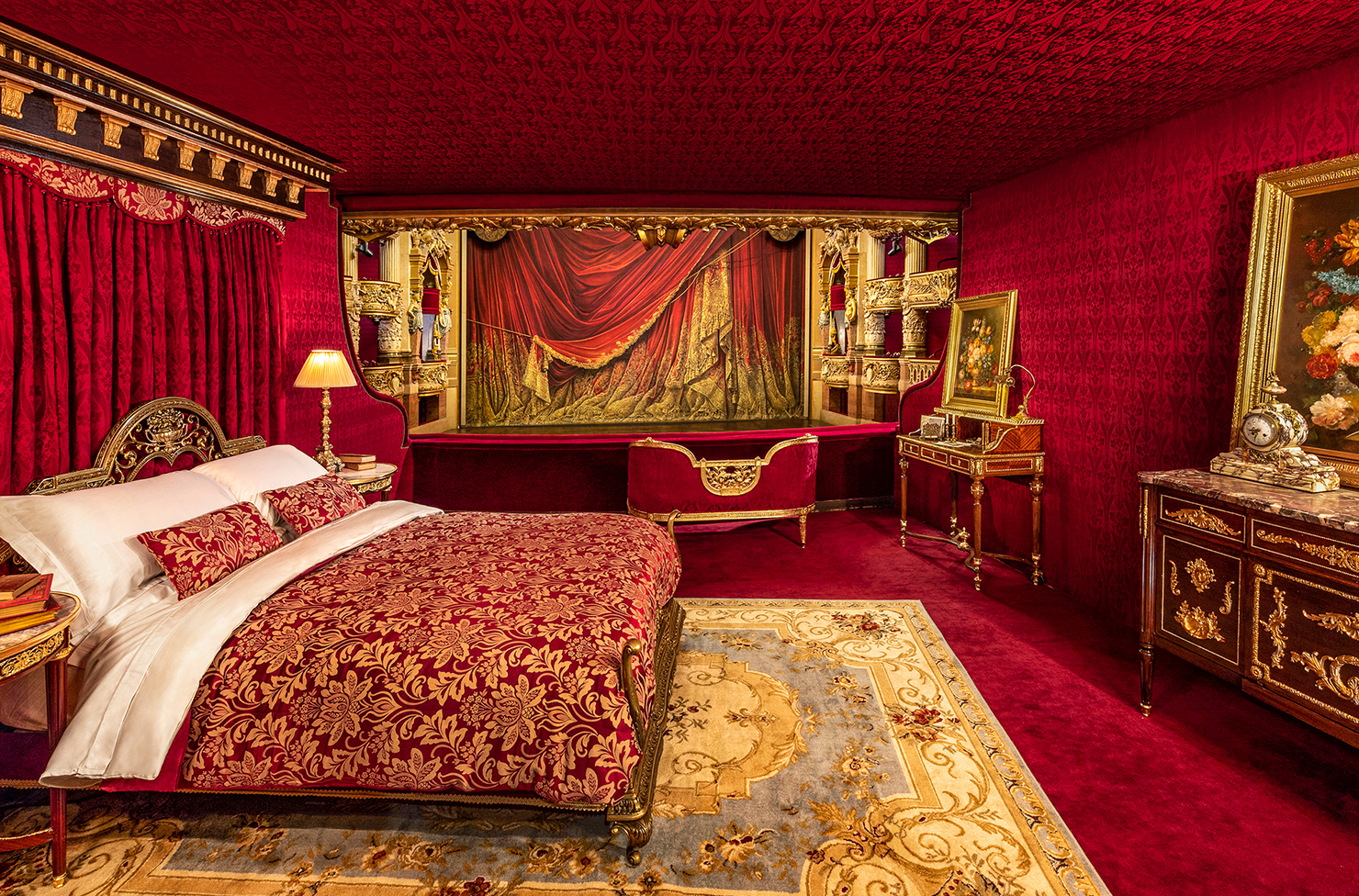 For the first time ever, you can actually spend the night in the Parisian opera house that inspired the record-breaking musical, The Phantom of the Opera—Broadway's longest running show hoarding over 70 major theatre awards. It's all part of Airbnb's commitment to heritage tourism in Europe which will see the traditional Palais Garnier opera boxes fully restored to retain their 19th Century historical splendour—which we are very much here for.
A stay here will only set you back $57 AUD or $63 NZD a night, with one of the most exclusive private viewing areas in the theatre, known as the Box of Honour, having been transformed into a majestic bedroom. On top of this, 'phans' will get to wander the halls of this iconic building and your stay includes a visit to the real underground lake, home of the Phantom, featured in the famous novel. If you need more convincing, you'll also be privy to an exclusive recited performed by the artists of Paris Opera Academy, complete with champagne and hors d'oeuvres (naturally) and dinner in the lavish Foyer de la Danse.
You can request to book the overnight stay on Thursday 2 March from 6am NZDT. The stay is set to take place on Sunday 16 July.
Request to book your stay here.
Cozy Studio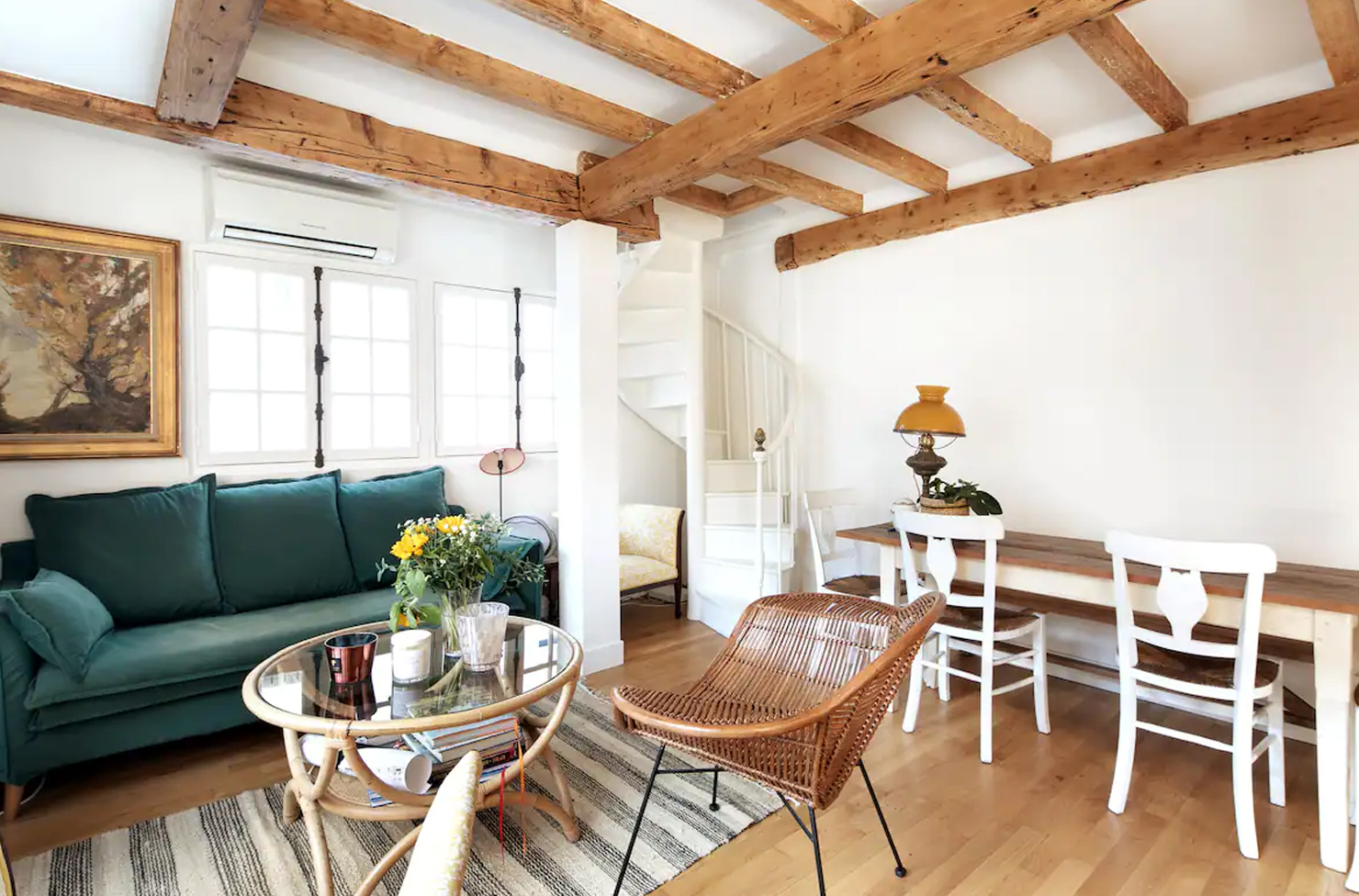 Shut the front door and tell us this isn't the Paris Airbnb of your dreams. Perfect for two friends or a couple, this apartment is located in the 18th district and on the second floor of the building (so you can have your cute little lift moment). It's also about three minutes from station La Fourchette where line 13 will take you to pretty much all the emblematic places of Paris. Book your stay here.
Loft On Canal Street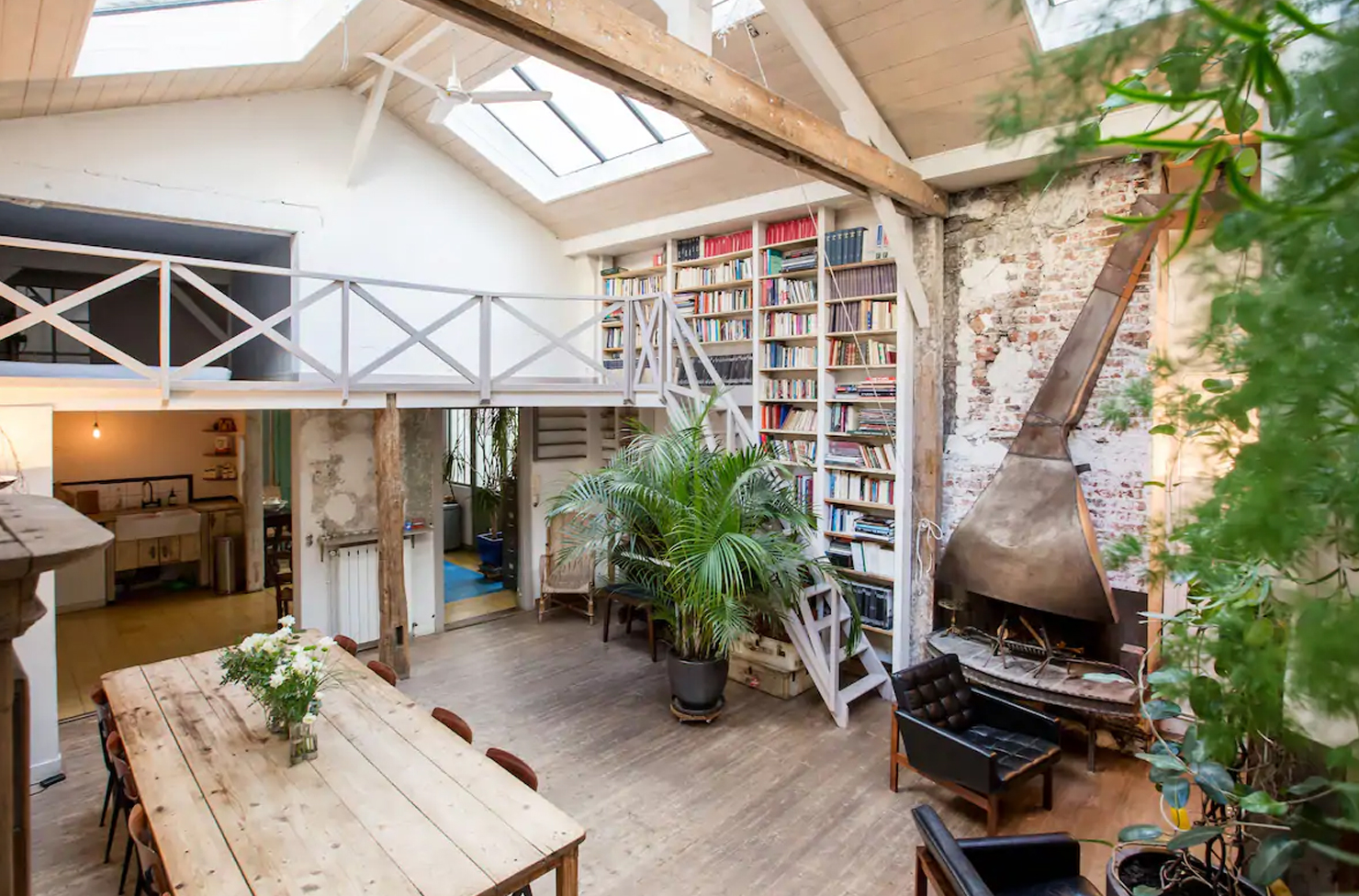 An ancient industrial building, converted into a charming loft—say no more. Ideal for trips with family or mates, this Airbnb in Paris is the full package giving you direct access to all the main sightseeing locations of Paris. It's hidden on Canal Saint-Martin and Paris fiends will know this puts in you what's known as the 'Bobo' district. That means you'll be in prime reach of picturesque boulevards, street art, picnic spots, swinging bridges and the coffee and croissant haven known as Chez Prune. Book your stay here.
The Best Paris Hotel
Monsieur George Hotel & Spa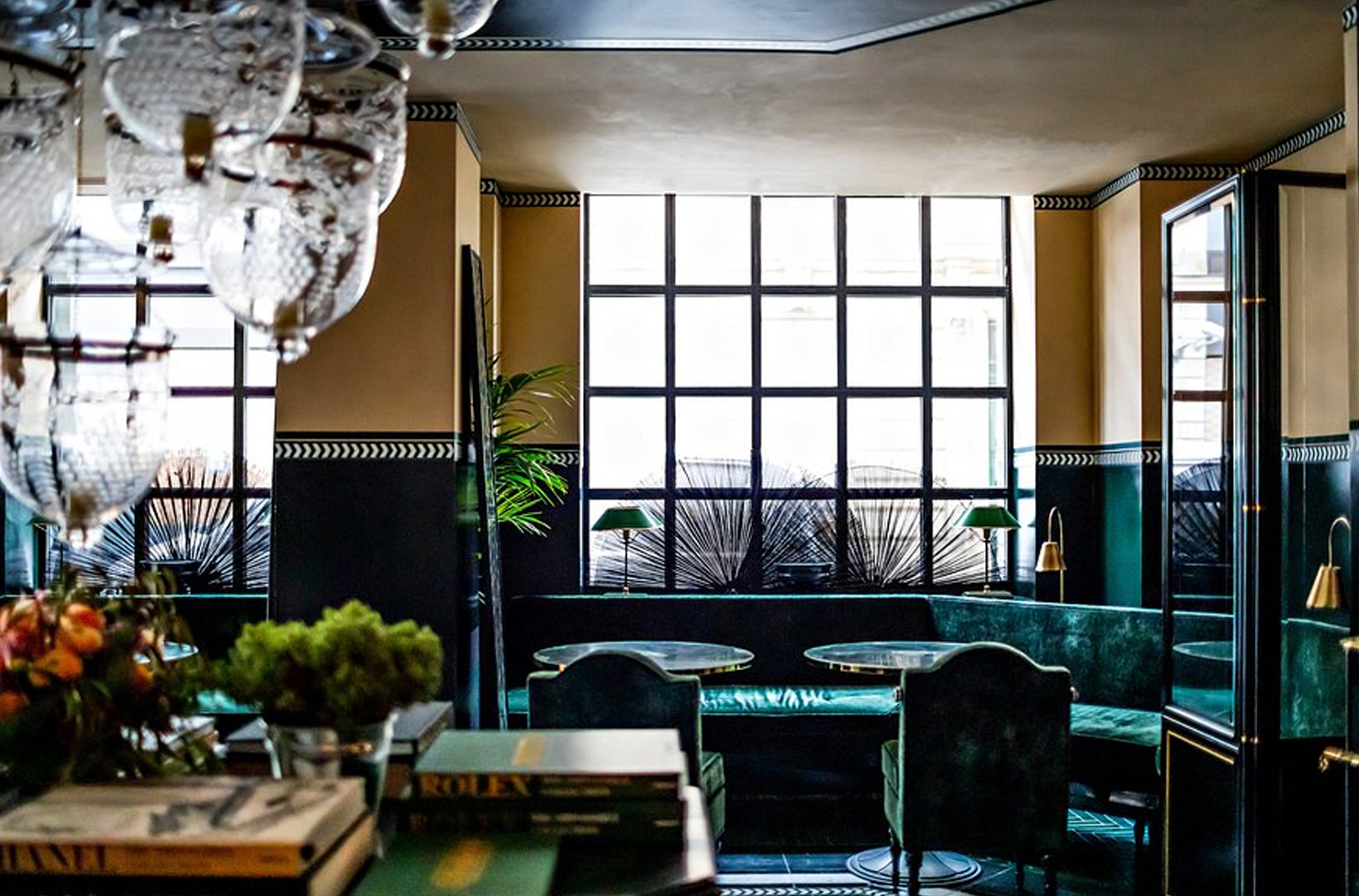 Real talk, while luxury hotels like The Pullman, Hotel du Louvre and Le Bristol are undoubtedly extravagant and decorated to the superior, Monsieur George Hotel & Spa is the hotel that will really pull out all the stops for you. Period. This timeless and five-star boutique hotel has rooms with gorgeous balconies and skylights, views of the Eiffel Tower and even a secret room hidden in the attic. The cocktail bar here is surrounded by mirrors and there's even a basement spa (a dedicated wellbeing space converted from old vaulted cellars) with an exposed stone sauna. Book your stay here.
The Best Paris Accommodation With Eiffel Tower Views
Art Deco Apartment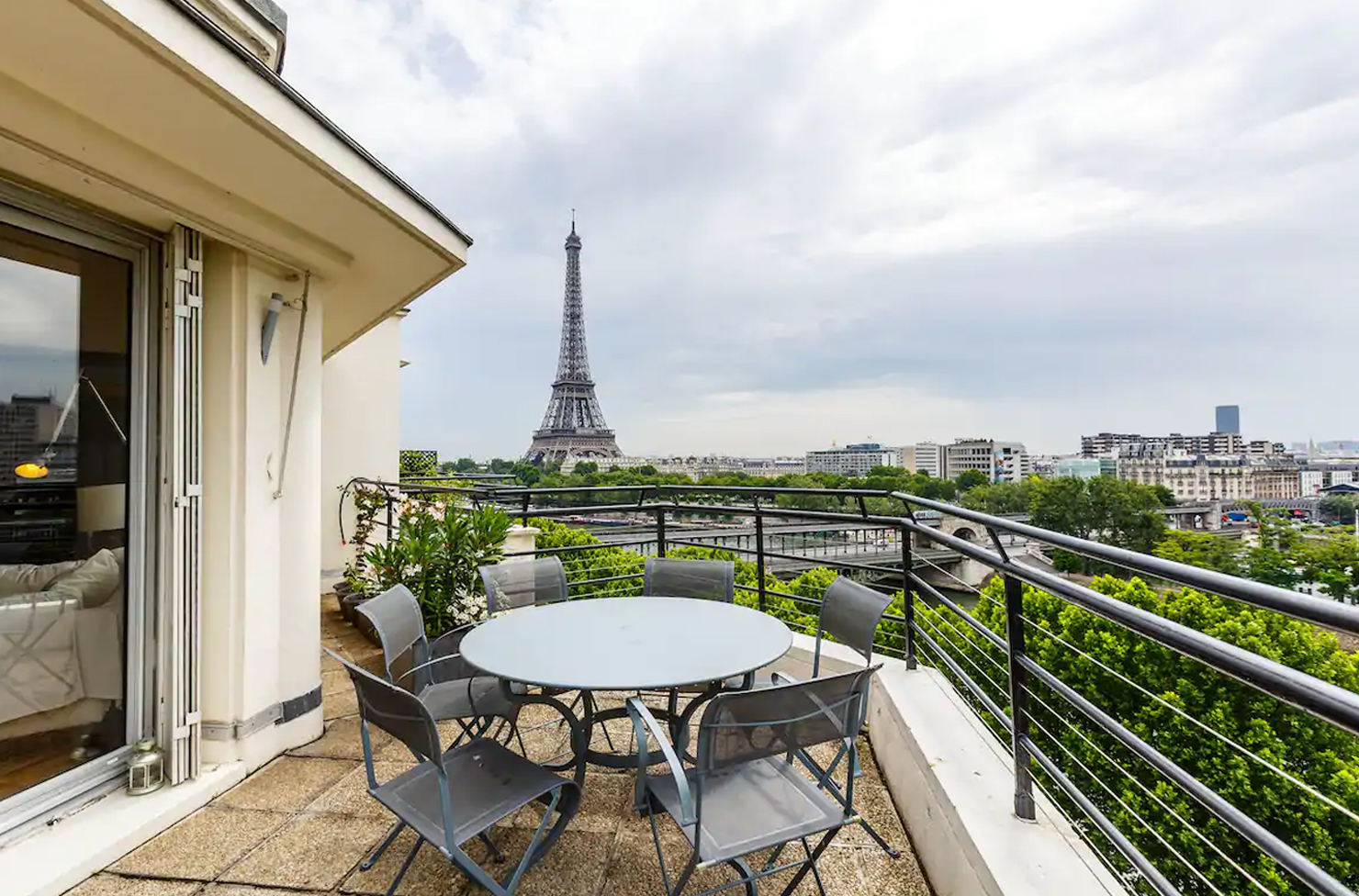 You wanted a view of the Eiffel Tower, so we got you the best damn view in the city. This art deco apartment is like something out of Emily In Paris with two storeys and all the modern furniture. Overlooking the Seine and facing south, this beautiful property is a 10-minute walk from the Eiffel Tower and Trocadero and is also placed near rue de Passy (a hot spot for shops and cafes). At the bottom of this Paris accommodation, bus 72 will take you into the historic centre of Paris along the Seine (Palais de Tokyo, Grand Palais, the Concorde, the Louvre, Orsay, Notre Dame, le Marais). Book your stay here.
The Best Cheap Accommodation In Paris
Au Pacific Hotel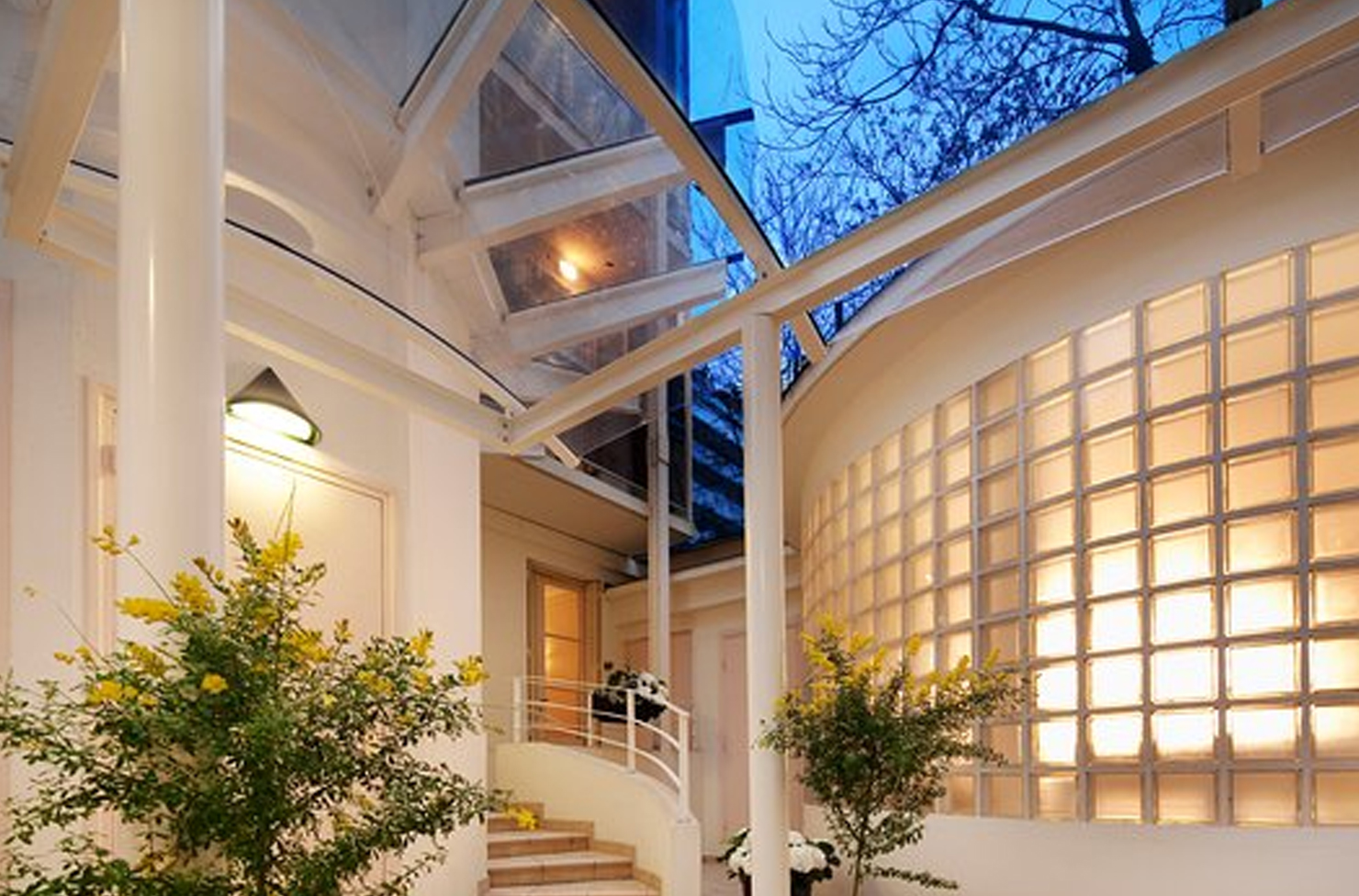 For a budget-friendly stay in Paris, this two-star tourist hotel will save you pennies so you can indulge a little more in everything Paris has to offer (and let's be honest, you won't be spending much time in your hotel room anyway). Situated in a super quiet street, near the shopping area of Paris, and next to two metro stations, you'll have everything you could possibly want right at your fingertips—boulangeries, cheese, wine and arts. Book your stay here.
Image credit: Airbnb
Editor's note: Urban List editors independently select and write about stuff we love and think you'll like too. Urban List has affiliate partnerships, so we get revenue from your purchases.