If you're looking for a cheap and relaxing beach holiday but you can't fathom yet another trip to Bali, look no further than Sri Lanka. This pearl of a country manages to charm travellers year-round despite its two monsoon seasons, provided you know where to go.
From May to September you can expect wet weather in the south-west of the country while the north-eastern monsoon hits from October to January. January to April sees pretty good weather all over the country, but with that comes higher tourist numbers.
The fact of the matter is that if you can manage to get your annual leave approved, there's a beach in Sri Lanka just waiting for you to crack open a coconut and fall asleep under a palm tree.
Hiriketiya Beach
South Coast
Speaking of cracking open coconuts and falling asleep under a palm tree, there might be no better place to do just that than in Hiriketiya. Hiriketiya Beach is a relatively tiny bay with big enough waves for even advanced surfers to have a good time but is also mellow enough for beach bums to have a frolic in the water without worrying about getting dumped. There are enough restaurants and bars lining the beach to keep your hunger at bay without ruining the chilled vibes, and there's plenty of shade so you don't have to worry about reapplying your sunscreen every couple of hours.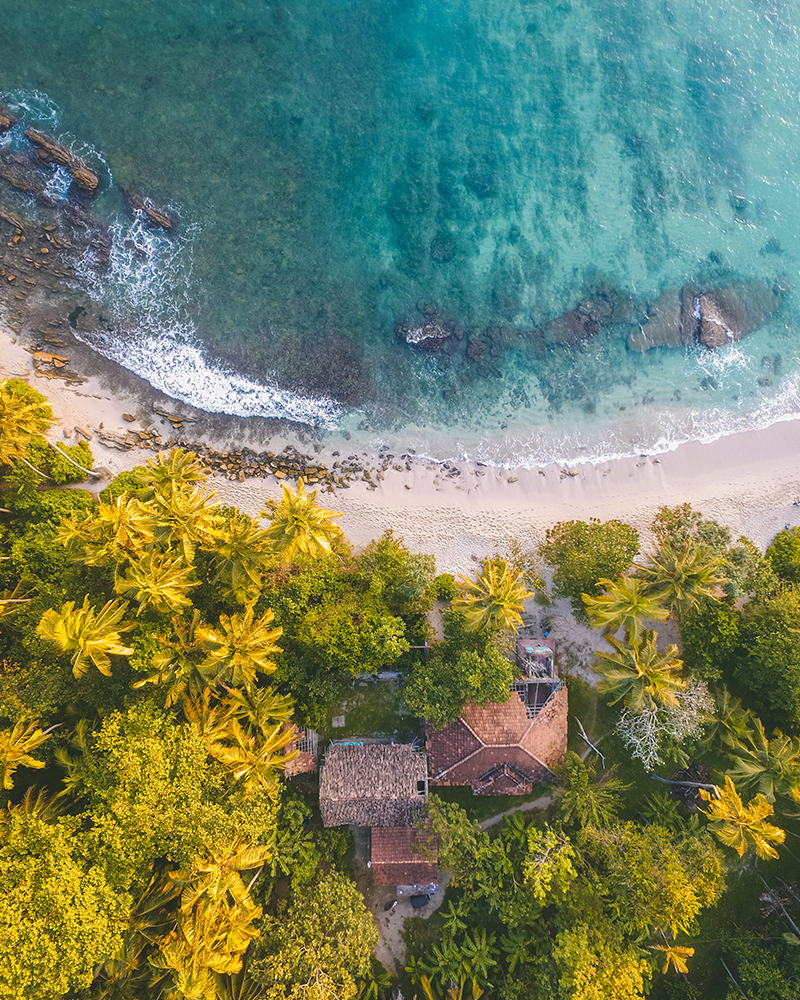 Narigama Beach
South Coast
Hikkaduwa Beach is well known and might already be on your itinerary but do yourself favour and head just a little further south to Narigama Beach. It's just as easy on the eyes with fewer tourists and, provided you go in high season (November to April), the best restaurants, cafes and hotels in the area. It has some of the best surf for more advanced surfers on the south coast and there's plenty of beach yoga so it's the perfect spot to stop for a few days and really unwind.
Weligama Beach
South Coast
Weligama is well known as one of the best places to learn to surf in Sri Lanka and it doesn't disappoint. The waves in Weligama are perfect for beginners but even the more experienced surfers will have a whole lot of fun here. The two km long beach is also a nice one to take a stroll down to check out Tabrabone Island—a tiny little piece of land which you can walk to at low tide. While in Weligama, do not miss Meewitha Family Restaurant for the best Sri Lankan rice and curry in the country.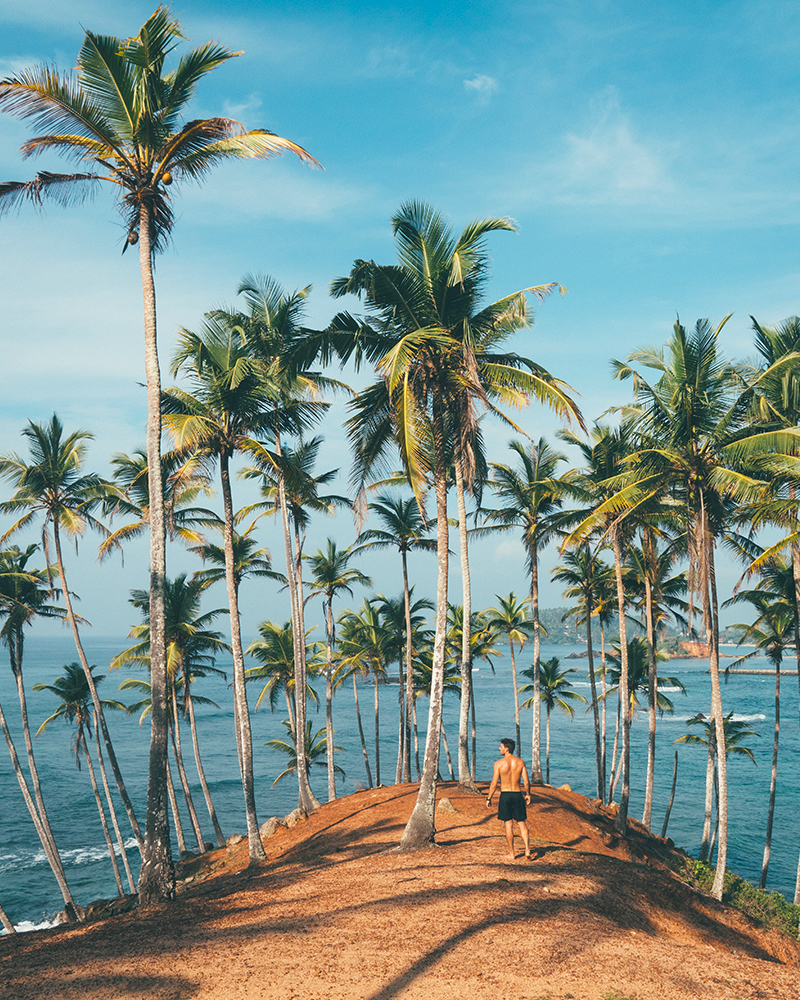 Secret Beach Mirissa
South Coast
When you get sick of the hustle and bustle in Mirissa, Secret Beach is the perfect place to go to forget your troubles for a day. You'll have to take a short walk to get there, but once you arrive you won't want to leave. Laze in the natural rock pool or on a sunbed, order yourself a passionfruit mojito or three and call it a day. Stick around for sunset here, you absolutely won't regret it.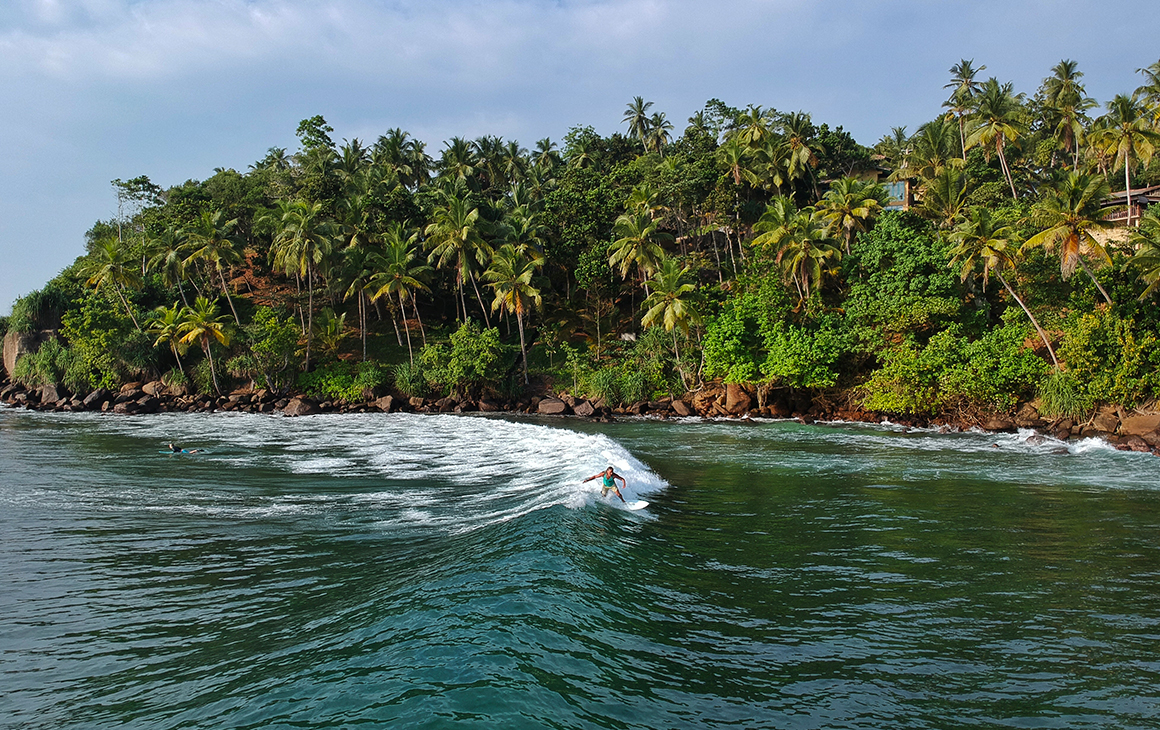 Tangalle Beach
South Coast
Tangalle Beach is picture perfect and the kind of place you won't want to leave. Lucky for you, there are plenty of beaches close by just begging to be explored so there's no real need to leave in a rush. After a day or two relaxing at Tangalle Beach, we'd recommend checking out Rekewa and Kahandamodara too.
Arugam Bay
East Coast
If you don't mind some crowds, Arugam Bay is where it's at for surfing and partying in Sri Lanka. Its popularity as a surf spot has drawn crowds for years and this means it's also one of the more developed spots for tourists. It's a tiny place full to the brim with cafes slinging smoothie bowls and coffee that wouldn't be out of place in Australia, plenty of beach yoga and all of the bohemian beach bum vibes.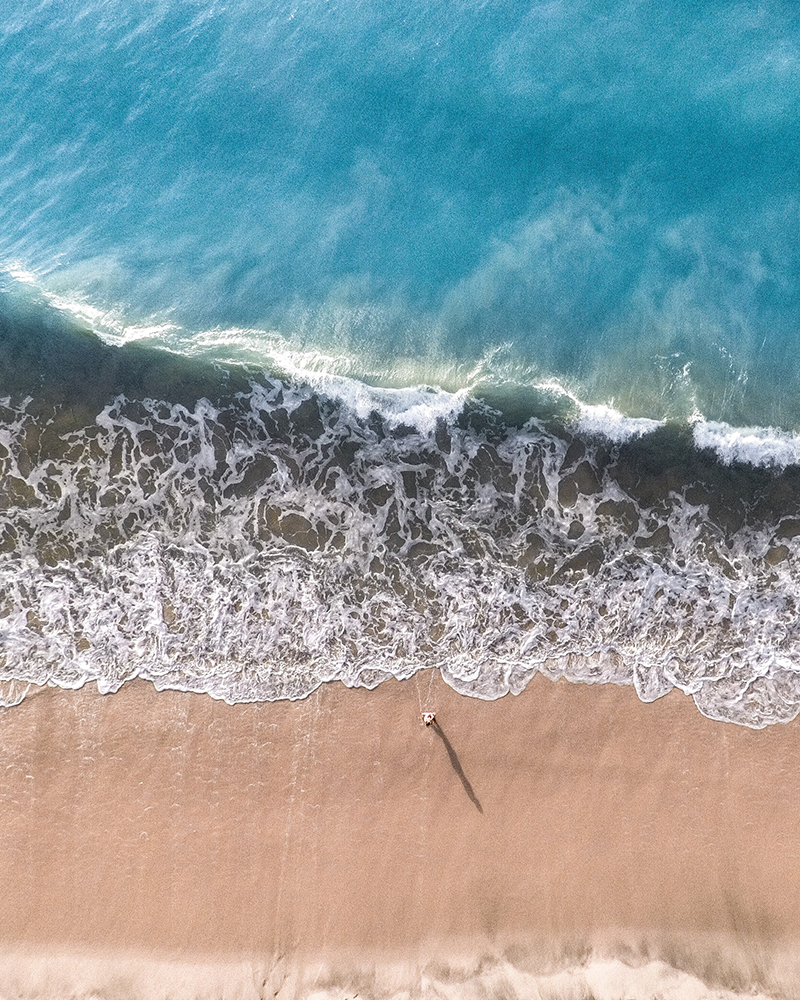 Nilaveli Beach
East Coast
For those of you who want to get off the beaten track, Nilaveli in the Trincomalee area is a good choice. You'll have limited choice in the way of restaurants and attractions, so it might not be for the go-getters who can't sit still for more than five minutes, but if you like the sound of sitting back with a good book and a fresh coconut, then this is your place. Find yourself a good guesthouse that provides breakfast and dinner and you'll be set. Don't miss Pigeon Island for snorkelling which is a short boat ride from Nilaveli but feels a million miles away; keep your eyes peeled for sea turtles.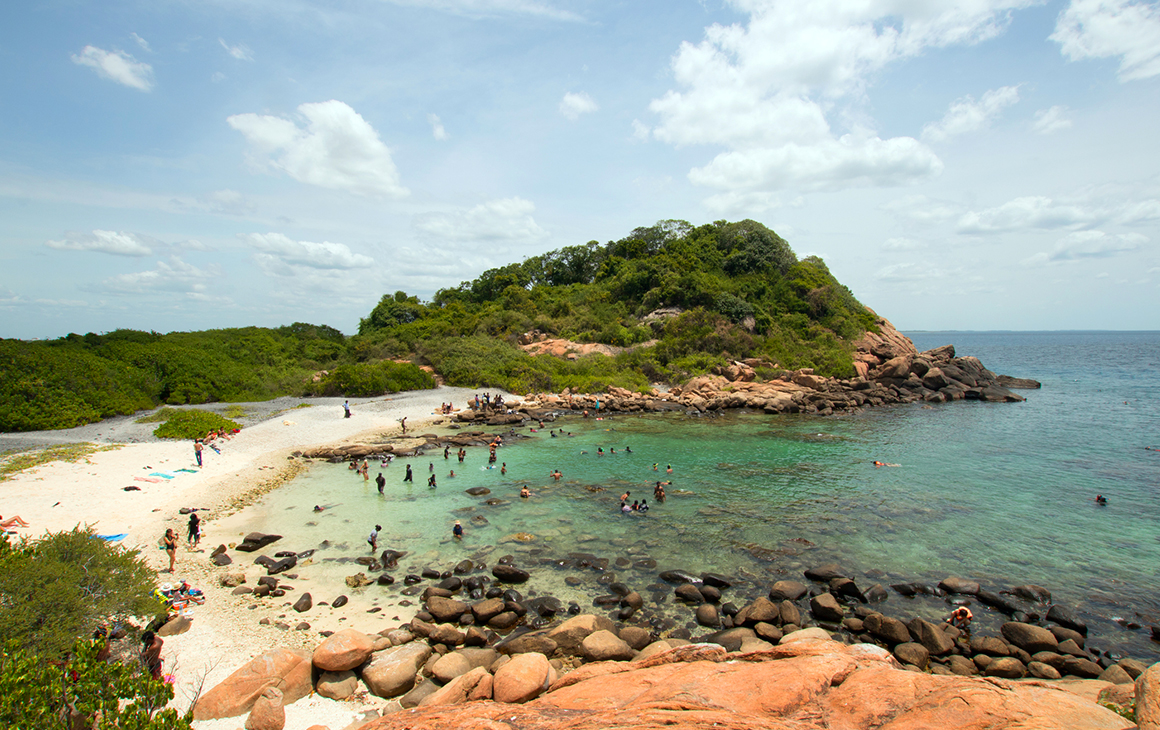 Batticaloa
East Coast
The beaches around Batticaloa make for an excellent few days of relaxing on the coast. Kallady Beach, in particular, is good for diving and snorkelling and they all offer some pretty spectacular views at sunrise and sunset. While you're there you'll also want to check out the huge lagoon and explore this historic little city. If you're there between April and September, head to Kallady Bridge to hunt down the singing fish.
While you're in Sri Lanka, be sure to check out this amazing turtle sanctuary.
Image Credit: Oliver Sjöström, Sasha Set, Symeon Ekizoglou, Anton Petrus, htrnr/Getty