When you've conquered South Australia's famed Barossa Valley, next on your itinerary should be some weekend camping.
South Australia is home to some of the most incredible campgrounds in Australia. From secluded beachside sites with no reception to hex bubble tents on a vineyard sporting Wi-Fi, there's a campsite for everyone.
Here are the best places to go camping in South Australia.
Katarapko Campground
Murray River National Park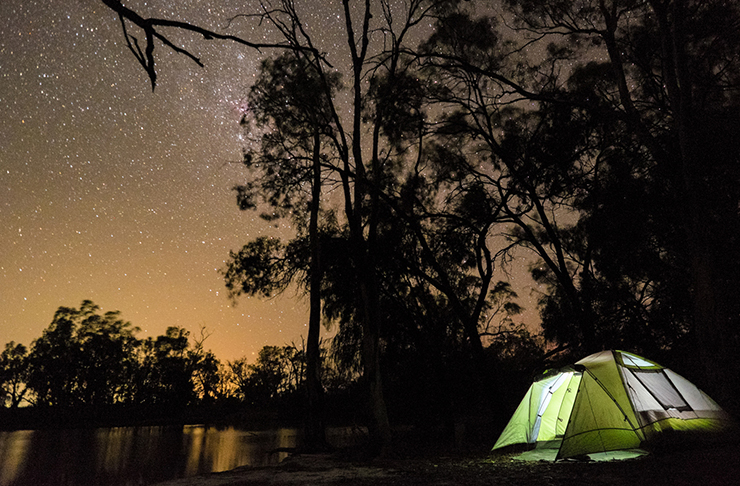 Murray River National Park is the place to be in South Australia right after you've sipped your bodyweight equivalent of vino in the Barossa Valley. The park is any adventurers absolute dream which means hiking, bike riding, canoeing and bird watching are all on the cards here.
The national park itself is divided into six key areas but if you're here for some top-notch camping (and you are), you really can't go past the outdoor antics in Katarapko. There are about 55 different campsites dotted along the Murray River, Eckerts Creek and Katarapko Creek, most with water access and river views.
Distance: three-hour drive from Adelaide
Facilities: pit toilets, fishing, kayaking
Pet Friendly: no
Coonawarra Bubble Tents
Coonawarra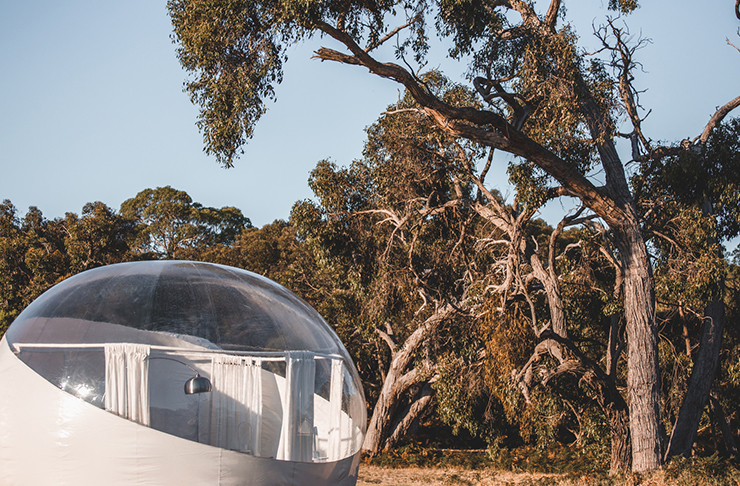 For those out there that love a solid stargazing session, staying in a hex bubble tent should be top priority for you. Especially because these bad boys are located on a vineyard—coincidence? We think not.
It doesn't take a genius to realise why Coonawarra Bubble Tents is one of the best campsites in South Australia, the property seriously delivers on the natural beauty front. You'll find an endless landscape of sprawling hills. The bubble tents themselves come with all linen supplied and a complimentary bottle of Coonawarra wine. To fill your day, you can jump on the free bikes and ride around, give archery a go or go for some wine tasting. The best part? Your furry four-legged mate can also join you here.
Distance: four-hour drive from Adelaide
Facilities: linen, toilets, Wi-Fi, rental activities
Pet Friendly: yes
Bukirk Glamping
Clare Valley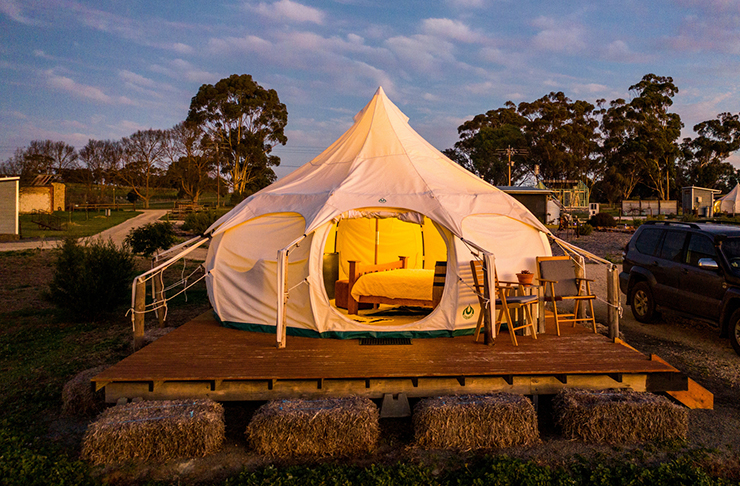 If you love the idea of camping sans really roughing it—this campsite is for you. Bukirk Glamping is nestled in the hills of the Clare Valley and conveniently sits about a five-minute drive away from Clare wineries, shops and cafes.
This site is situated on 42 acres of farmland and there are five tents all spaciously furnished with queen beds, comfy seating and your own private ensuite with linen and towels provided. Each glampsite also has its own deck which means you can absolutely brew up a cuppa in the early morning or kick back with a glass of wine in the evening.
Distance: two-hour drive from Adelaide
Facilities: linen, toilets, rental activities
Pet Friendly: yes
Tiparra Rocks
Yorke Peninsula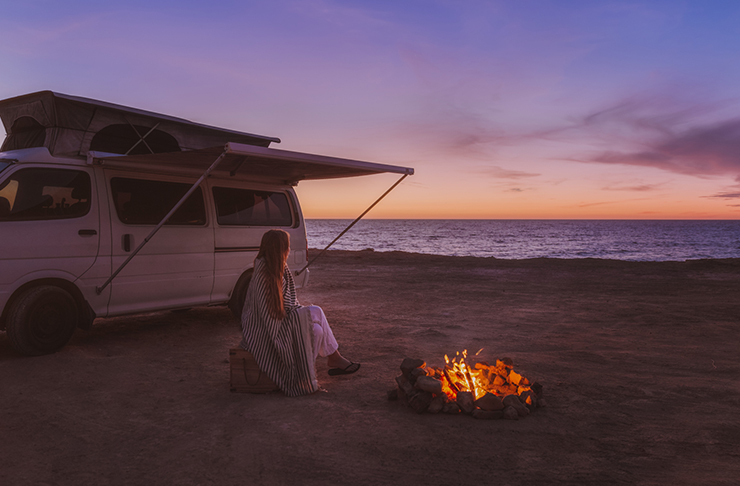 Say it with us—free camping. All the best things in life are free and when it comes to Tiparra Rocks, this gem really doesn't disappoint. You'll be able to set up shop right beside the ocean with front seats to a glorious and interrupted night sky filled with all the stars.
Tippara Rocks is a campsite that quite literally is the bare minimum (think no power, no toilets, no drinking water) but the good news is that it's only a short drive away from the short town of Balgowan. As for what you can get up to here, the campsite is your oyster. You can go for a swim or cast a line. We also suggest making sure you score the sites furthest from the entrance, tucked behind a heap of sand dunes.
Distance: two-hour drive from Adelaide
Facilities: none
Pet Friendly: yes
Chalk's Campground
Mount Crawford Forest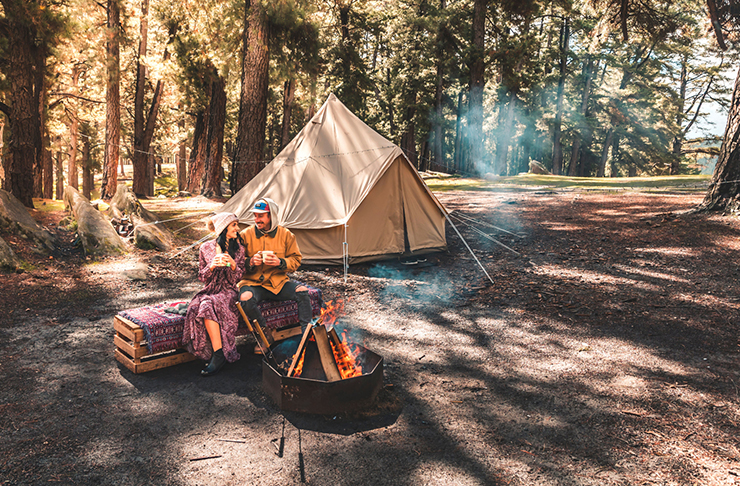 Just a one hour drive from Adelaide, Chalk's Campground is part of a trifecta of camping sites within Mount Crawford Forest. Set within a slew of beautiful redgums this one is the epitome of bush camping and you'll find about 25 designated camping sites. There's also a bush hut with a fireplace, a hybrid toilet system with wheelchair access, picnic tables and various firepits. No doubt if you're a camping enthusiast, you love some epic walking trails too—Mount Pleasant Summit Trail is a four-hour walk absolutely worthy of your time.
Distance: one-hour drive from Adelaide
Facilities: huts, firepits, toilets
Pet Friendly: yes
And here are the best free campgrounds in Australia.
Image credit: Adam Wild, Francesco Vicenzi, Adam Wild, Isaac Forman, Jack Brookes