South Australia is blessed with some of Australia's most beautiful beaches but did you know it's also home to a slew of gram-worthy natural swimming pools? Tucked away in some of the most stunning spots we've ever laid our eyes on, consider this your hit list for the ultimate day in the sunshine. Just BYO a good book and let mother nature do the rest.
These are the best natural swimming holes in South Australia.
Dalhousie Springs | Outback
Nestled in the middle of the outback is this nirvana-like spring, offering a much needed watery reprieve for intrepid travellers. Located in Witjira National Park, on the edge of the famous Simpson Desert, this outback oasis has more than 60 springs on offer. The largest, tree-lined spring will see you floating in a blissful 38 degrees (so a cool drink in hand is ideal). It's best to access this beautiful spot via Mt Dare with a 4WD as the roads can get a little rough. Pro tip: You'll need to purchase a SA Desert Parks Pass to camp at or visit Dalhousie Springs.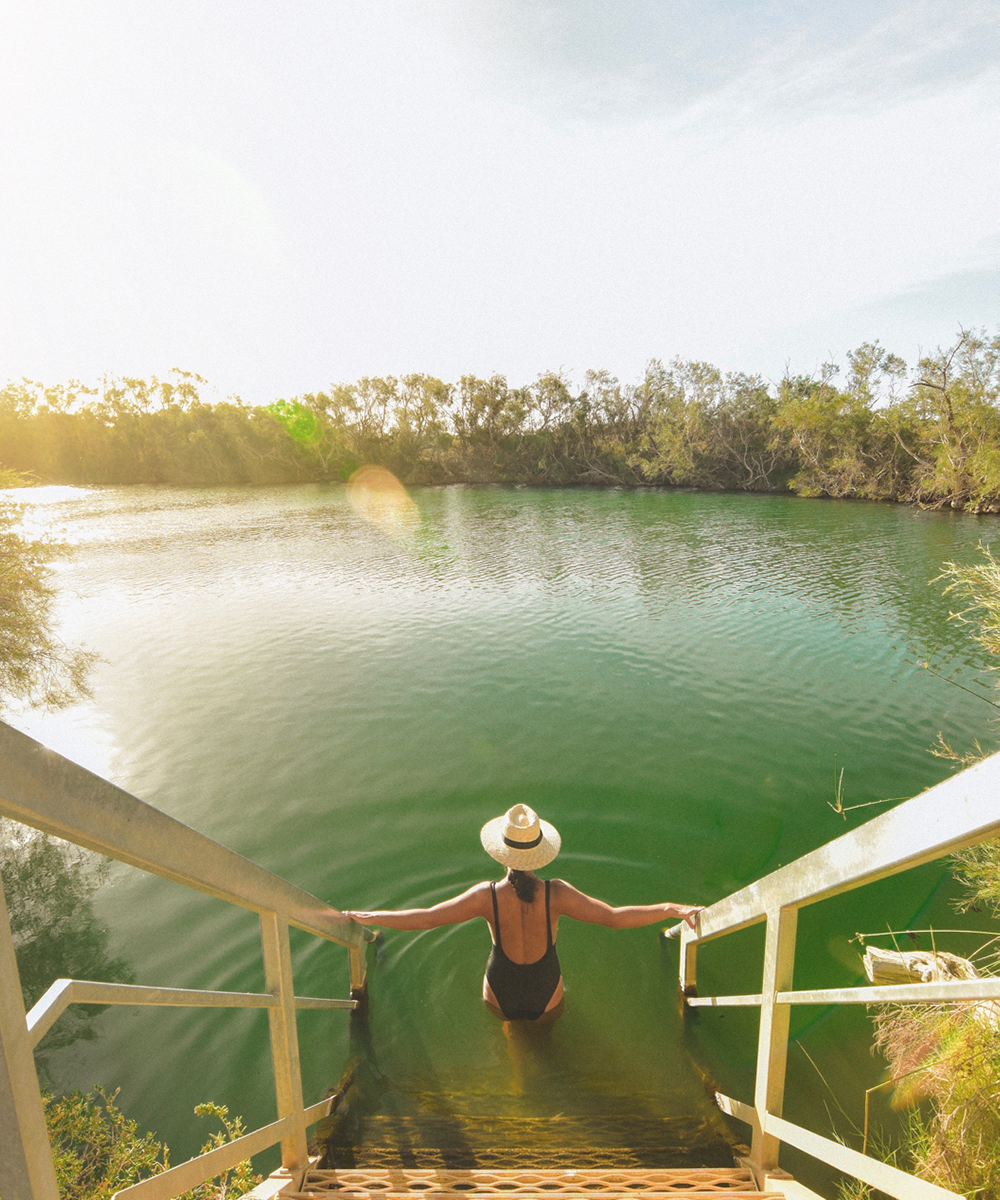 Greenly Beach Rock Pool | Eyre Peninsula
Just an hour's drive from Port Lincoln lies this sweet spot that will have you thinking you're sunning yourself in the Mediterranean. Found in Coulta on the gorgeous Eyre Peninsula, the Greenly Beach rock pools are the perfect place for you to live out your mermaid dreams. Float in pools of crystal clear water, encased by striking rock formations. While you can't cut laps here, you'll absolutely make all of your mates back home supremely jealous which is honestly half the fun.
Little Blue Lake | Limestone Coast
It doesn't get much more gram-worthy than the Little Blue Lake on South Australia's Limestone Coast. Located in the Kanawinka volcanic area between two dormant volcanoes, Mount Schank and Mount Gambier, this little slice of paradise is a must do. Around 40 metres wide and enclosed by a rugged cliff face, there's a set of stairs and a floating pontoon to access the green-blue water. This is absolutely one of the best natural swimming pools in South Australia.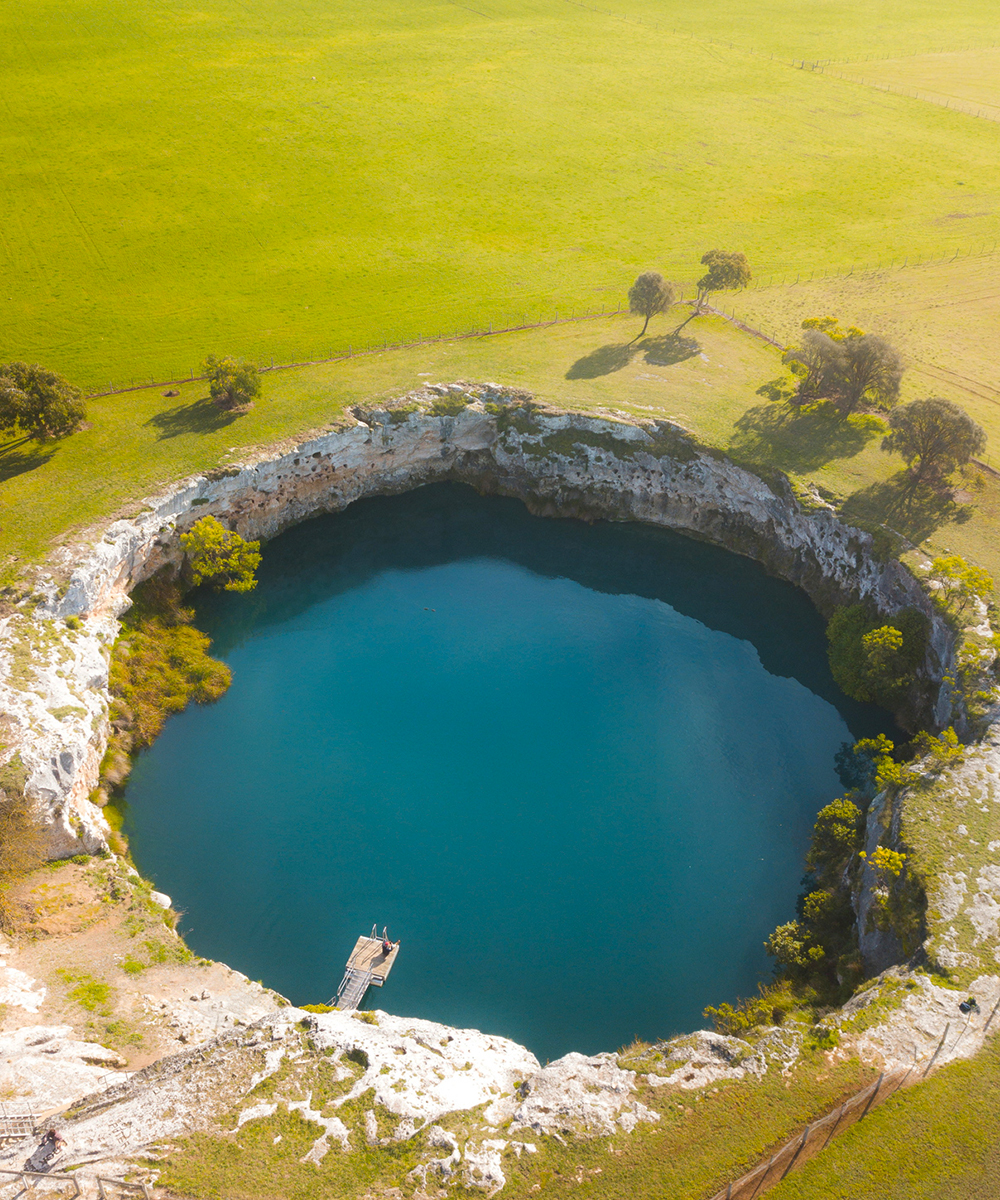 Blinman Pools | Flinders Ranges
Bliss out in the shadows of Ikara-Flinders Ranges National Park at Blinman Pools. This hidden gem can only be found via a 12km-round hike from Angorichina Village along the banks of the Parachilna and Blinman Creeks—which means only the real wanderlust seekers will be there. Your hike through bushland will be rewarded with a beautiful watery wonderland in the form of two spring-fed creeks that keep the main pool filled year-round, while the second pool can reach depths of up to three metres after big rains. If you head there in winter, you'll also score waterfalls—that's peak holiday bliss if you ask us.
Ewens Ponds Conservation Park | Eight Mile Creek
While you might think snorkeling is reserved for islands and coral reefs, Ewens Ponds Conservation Park will change your mind on that. This underwater wonderland is packed full of aquatic life and leafy green plants (think: Ewens Pygmy Perch, galaxias and native fish)—so make sure you pack your goggles. There's three large freshwater springs, each around 10 metres deep, interconnected by a series of shallow channels for you to explore. And the best bit? There's up to 80 metres of incredible visability. Temps here sit around 10-15 degrees so wetsuits are a must.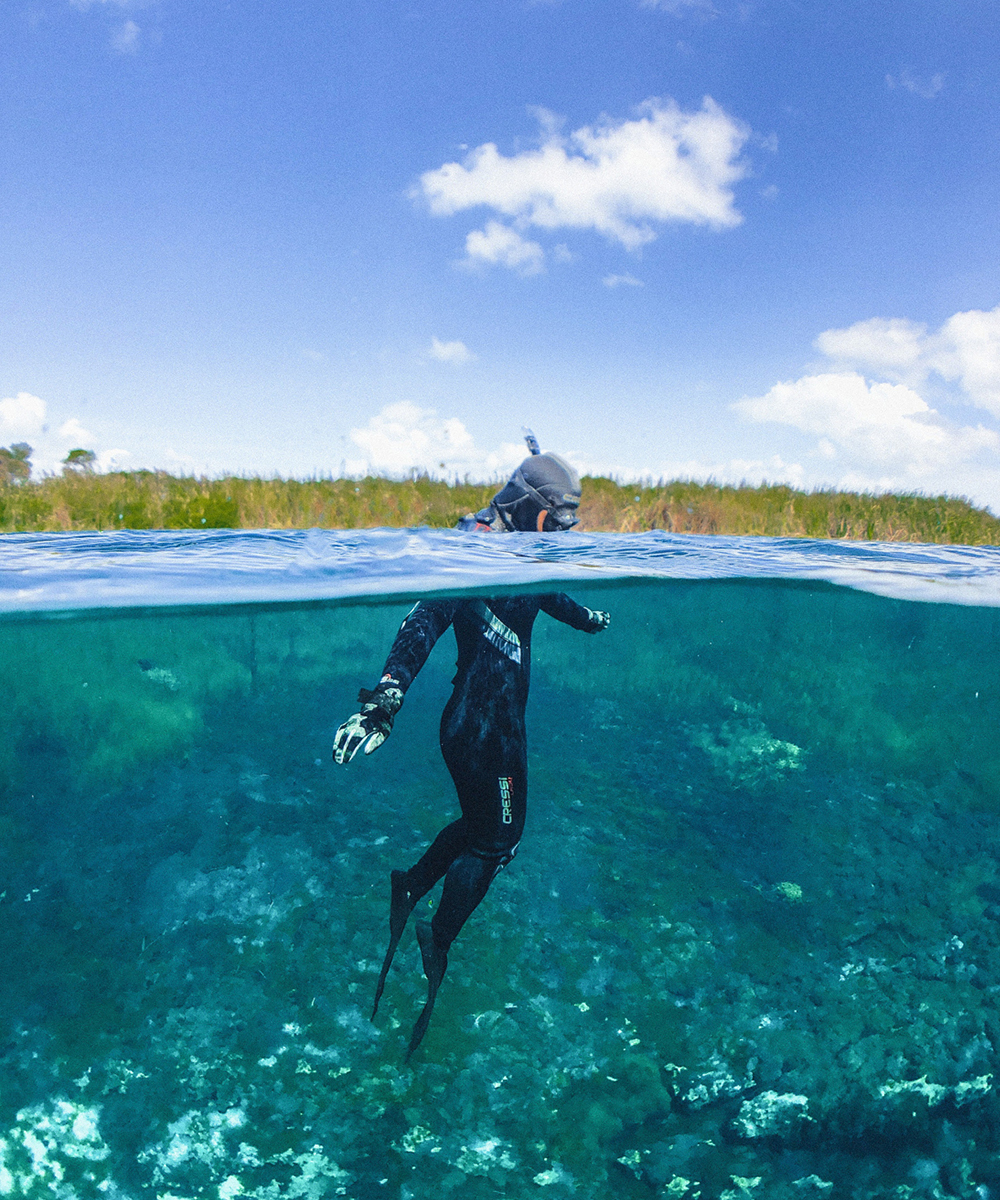 Coward Springs | Outback
Just when you thought you'd seen it all, Coward Springs goes up and serves a natural spa in the outback. That's right, located on the Oodnadatta Track, Coward Springs is the perfect oasis to soak your weary muscles after a long day of exploring our beautiful backyard. Once a station on the old Ghan railway line, you'll find the springs attached to a campground where you can pitch your tent before pulling on a swimsuit and treating yourself to one of most remote springs in the country (wine in hand of course). The springs are open to day visitors between 10am and 4pm for a small entrance fee of $2 per person.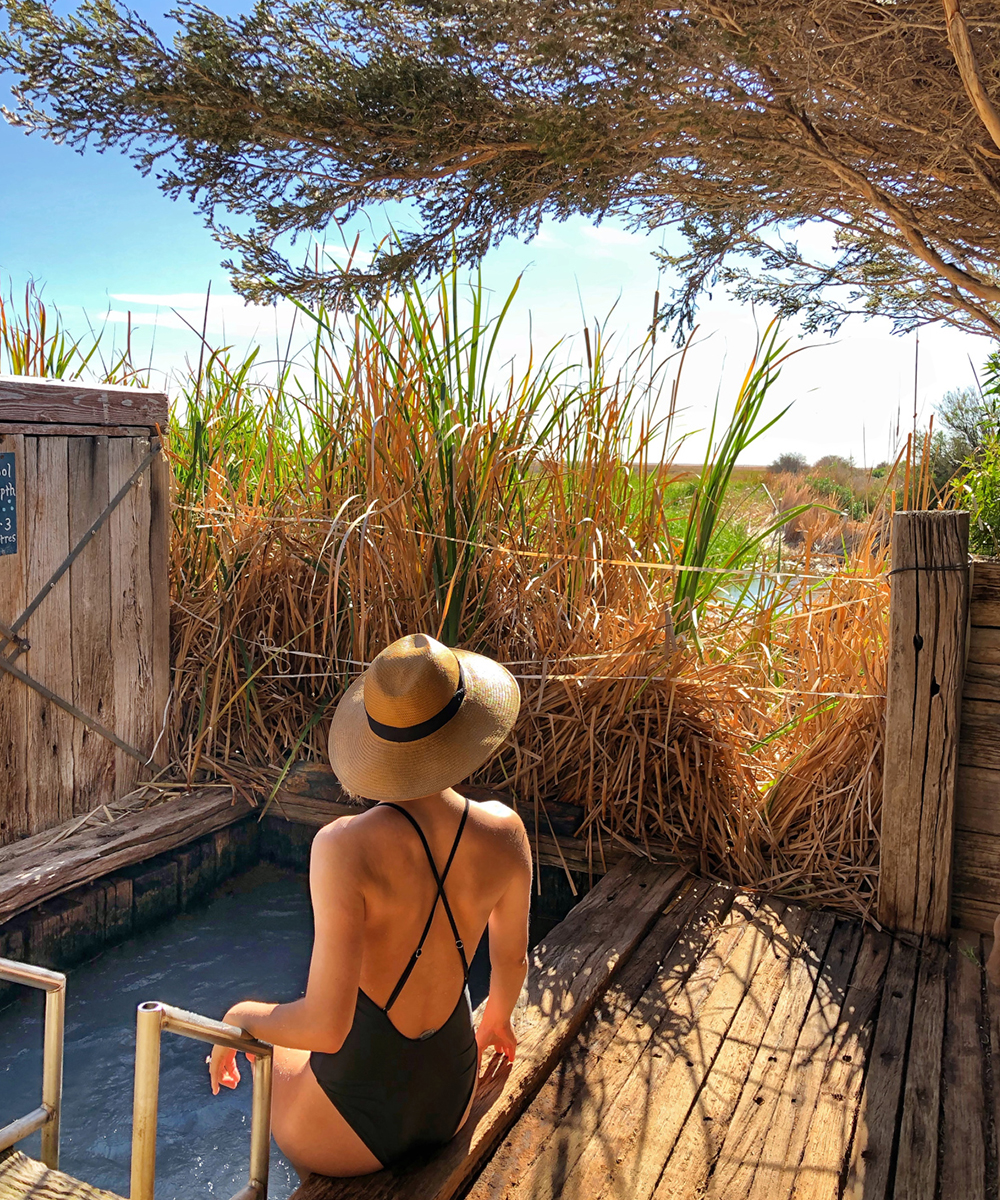 Pool Of Siloam | The Limestone Coast
If you haven't been to the beautiful coastal towns of Beachport yet, put it to the top of your must-see list. And then make sure the first thing you do when you get there is head to the Pool of Siloam. At seven times saltier than the sea, the water here is super buoyant which makes it the perfect place to spend the day floating on the cool, calm water. Even better? It's said to hold healing properties thanks to the high salinity in the waterm with many people making the trek here to relieve aches and pains and even treat arthritis.
Next up, it's time to check into Adelaide's best hotels.
Image Credit: Cathy Lu, Lucy Adamopoulos, Julia Jacqueline Carroll/South Australia Tourism