The summer months are the perfect time to get outdoors and enjoy some one-on-one time with our favourite furry friends. However, the warmer months can require a little extra gear to keep your pets occupied, safe, and feeling cool, particularly when the temperatures start to rise, or you're participating in some more serious outdoor adventures.
Along with experts at Pet Circle, we've rounded up a list of the top summer pet essentials, covering everything from dog rashies to keep your pup protected and safe in the sun to pet-friendly splash pads, clever cooling bandanas, and our favourite indestructible floating toys.
While some of the items on this list might surprise you, we guarantee you and your pet will use these must-have items for many summers. Keep reading below for our ultimate summer essentials shopping list and apply an exclusive coupon code: URBANLIST20 to receive 20% off your first order.
Sandy Snoots Mandala Whale Dog Rashie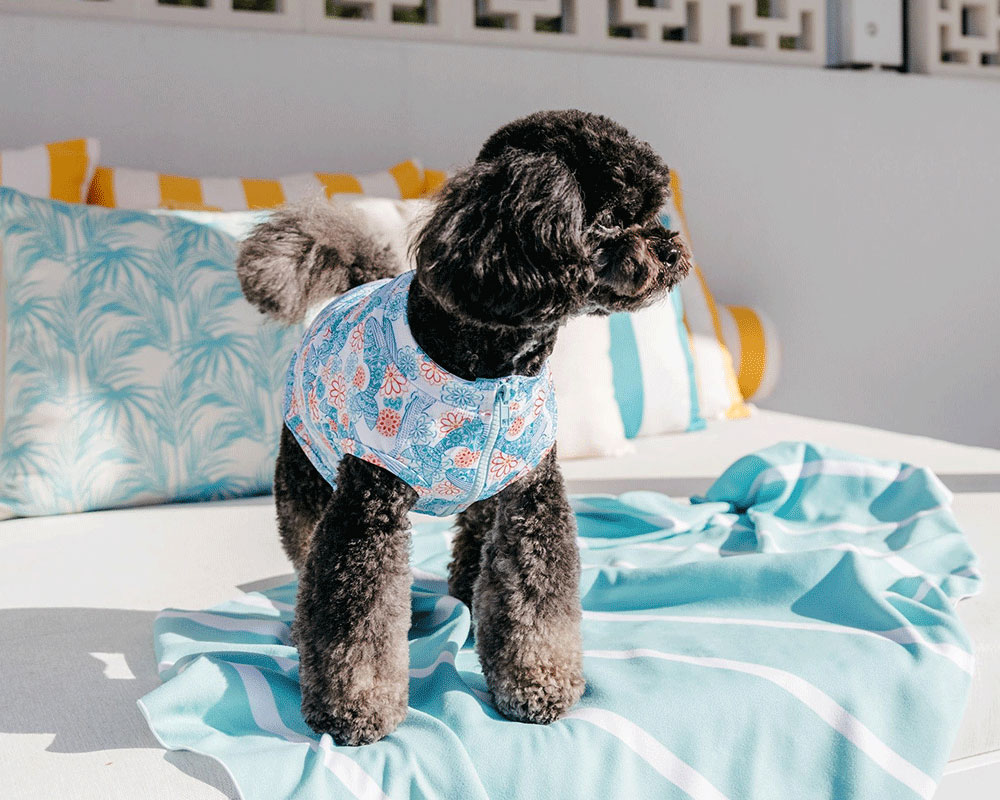 Protect your dog from sunburn and other harmful effects of the sun with this stylish dog rashie made from recycled polyester and certified UPF 50+ material. Shop here.
CHUCKITUltra Ball 2 Pack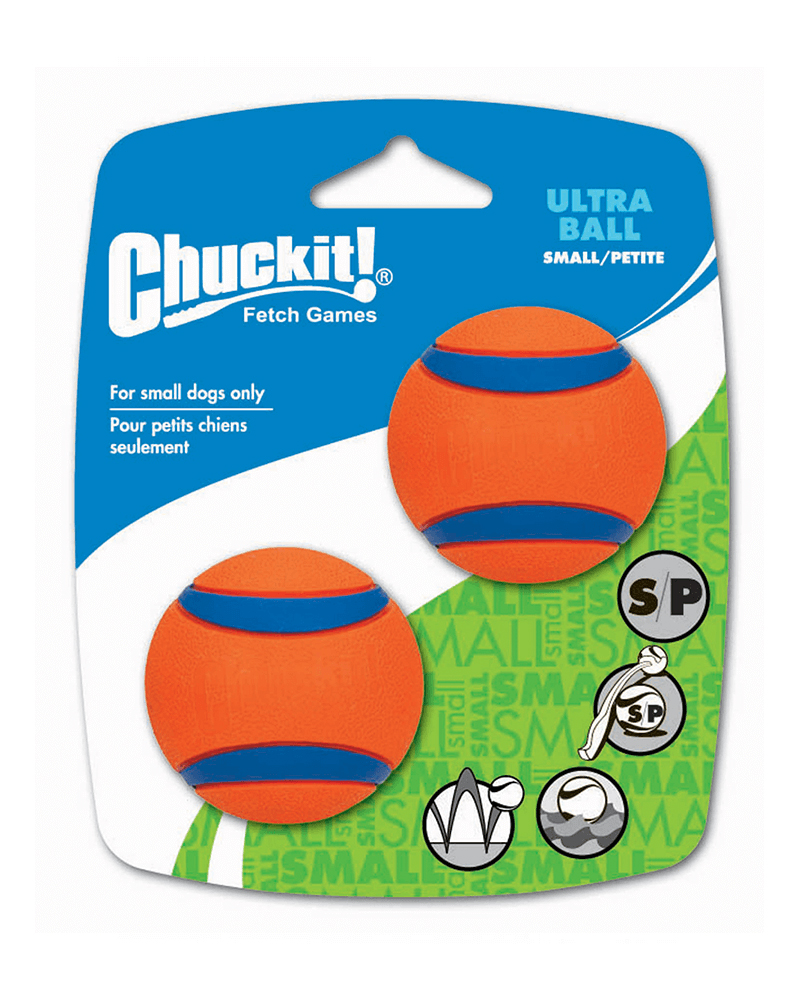 A great beach accessory for you and your doggo. Shop here.
All For Paws Chill Out Garden Fountain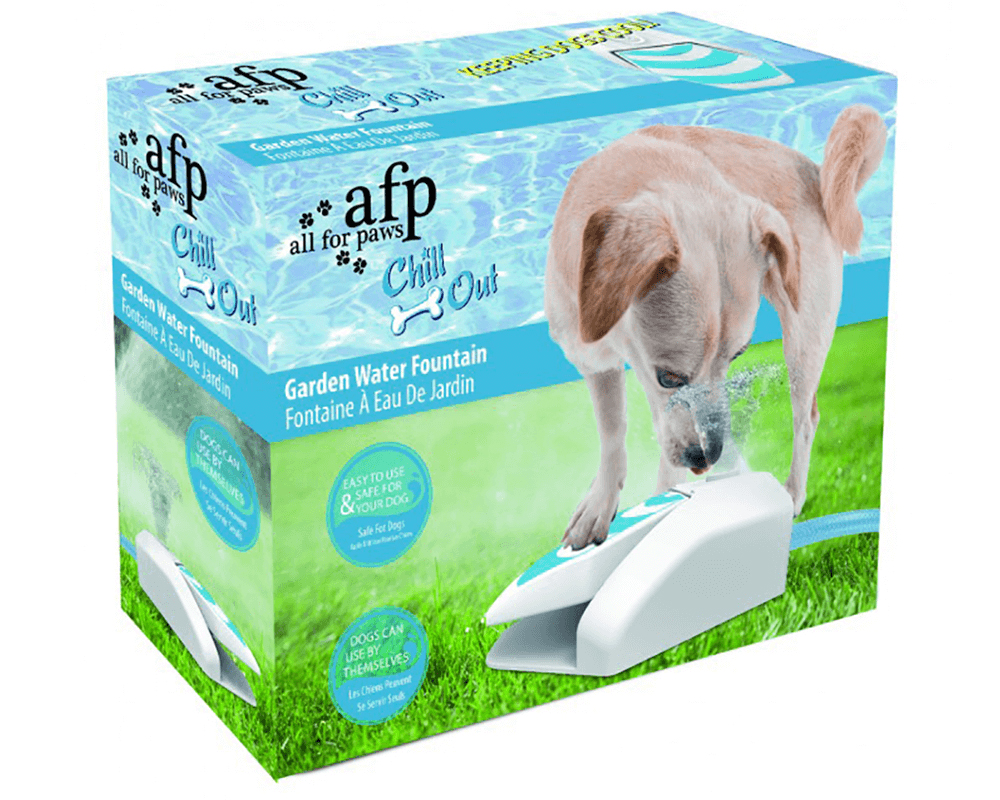 With the push of a paw, this sprinkler is all about summertime backyard fun. Shop here.
Outdoor Dog Pop-Up Tent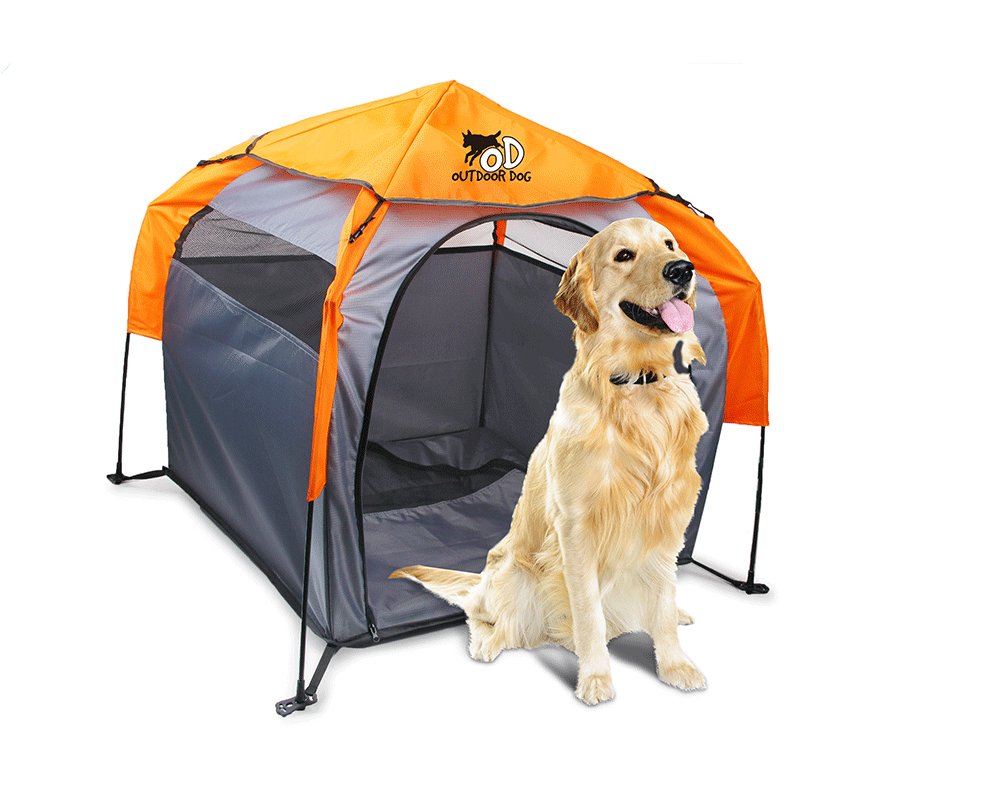 Because dogs deserve to go camping too! Shop here.
Outdoor Dog Road Boots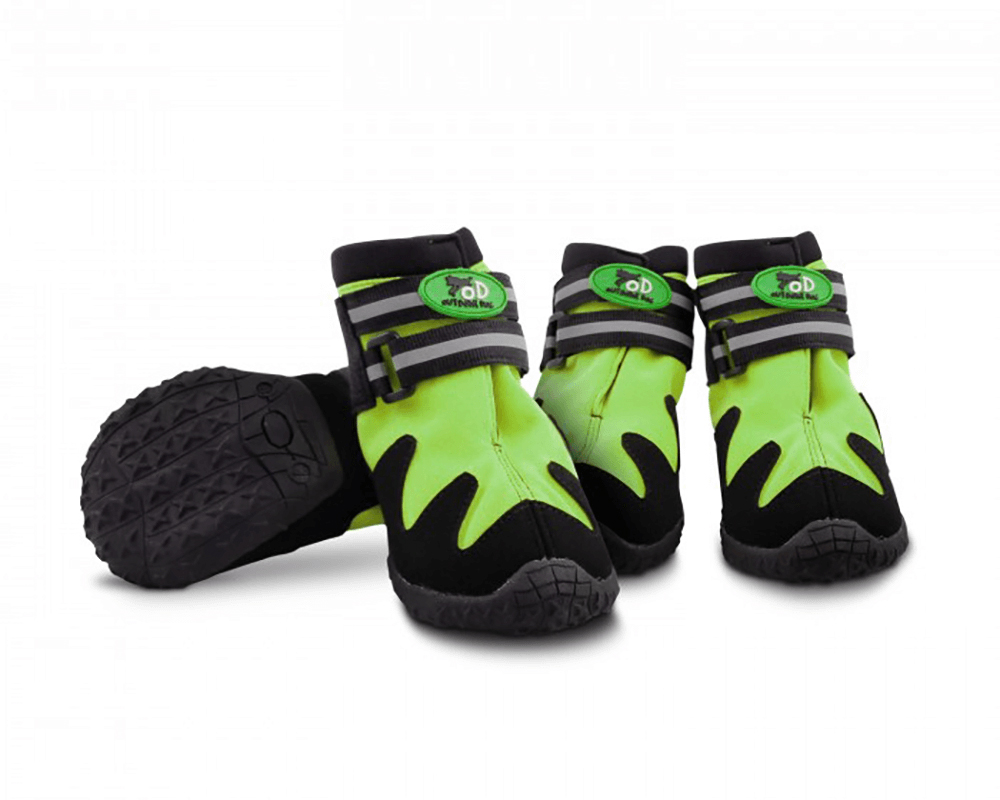 Planning on some summer hiking? Make sure your furry pal is well-equipped for the road with these cute booties. Shop here.
FuzzYard Cooling Vest Bananarama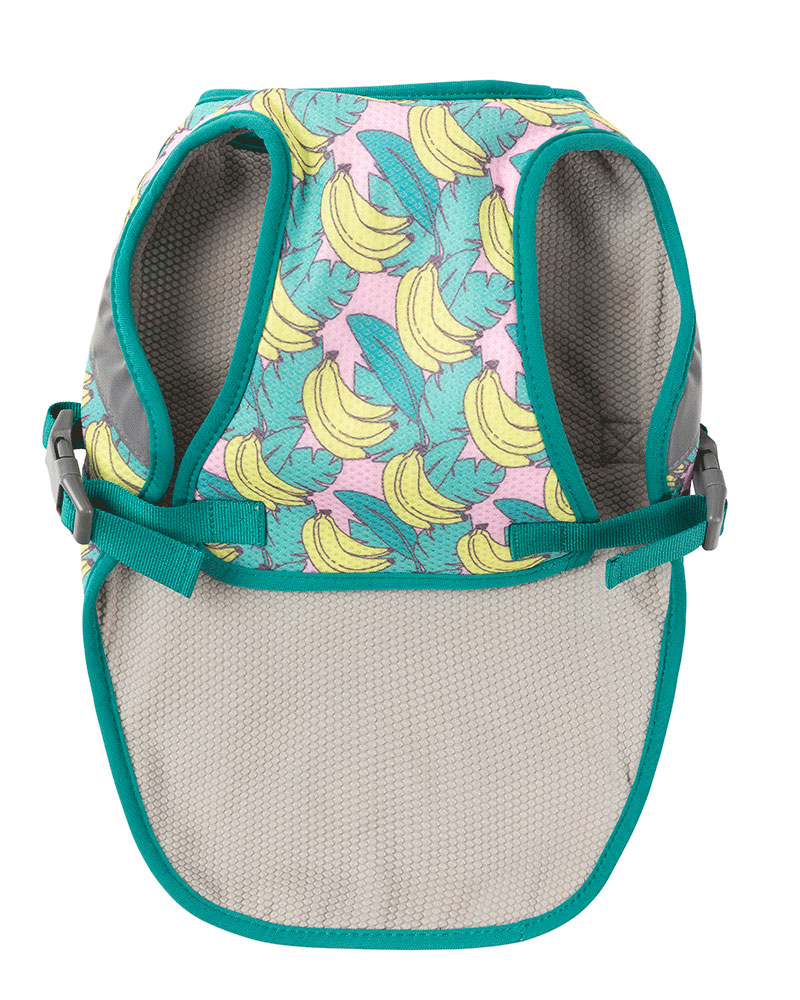 Made from breathable and lightweight mesh materials, the Fuzzyard Cooling Vest will keep your pet cool this summer using the latest cooling technology. Shop here.
All For Paws Chill Out Ice Cream Strawberry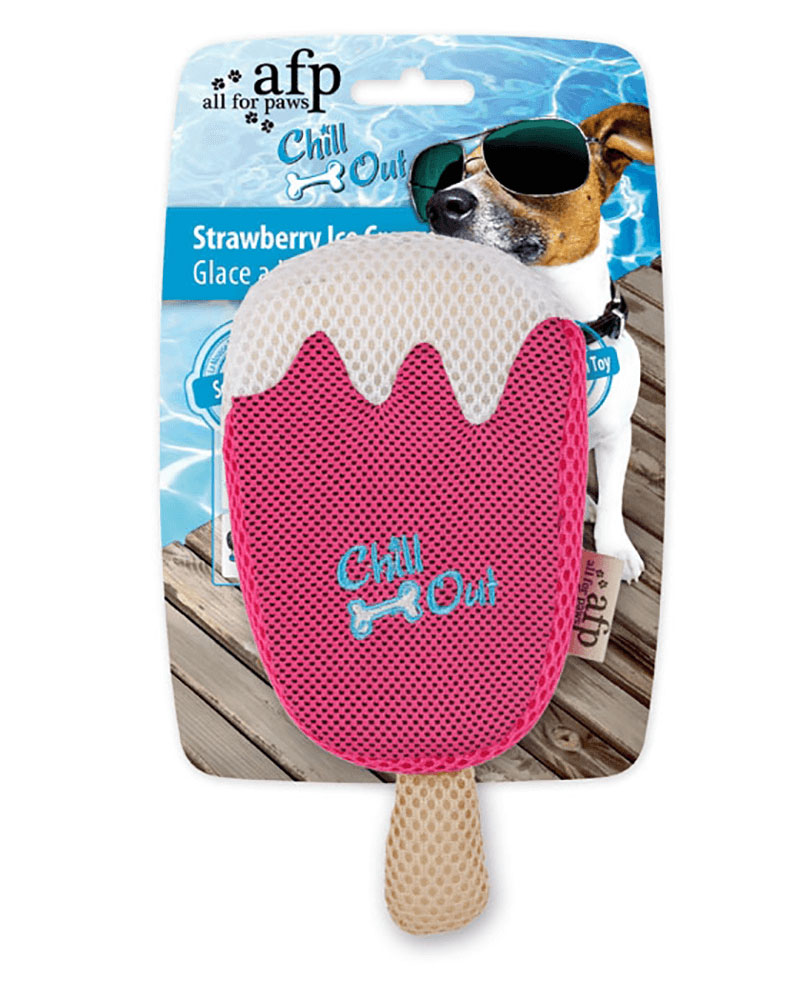 This cute and absorbent toy is designed to be soaked with water to keep your pet hydrated and cool as they chew. Shop here.
Wahu Pets Flyer Ring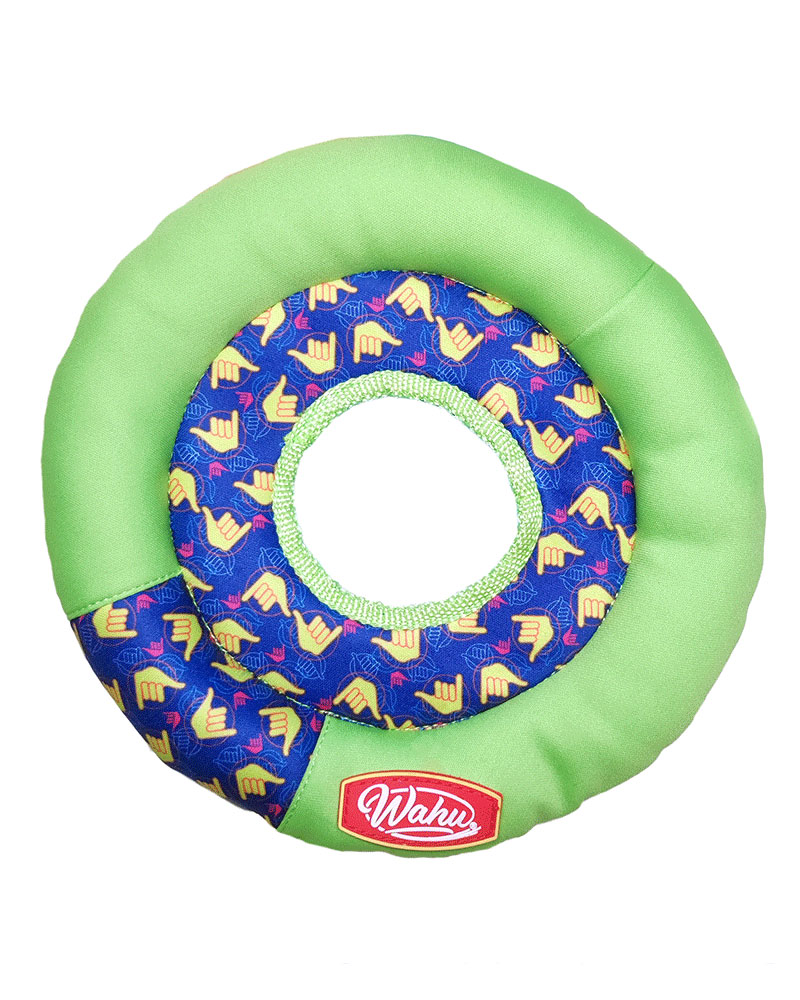 Help your dog burn excess energy and improve the bond between you and your pup with this easy-throw ring toy. Shop here.
FuzzYard Cooling Mat Summer Punch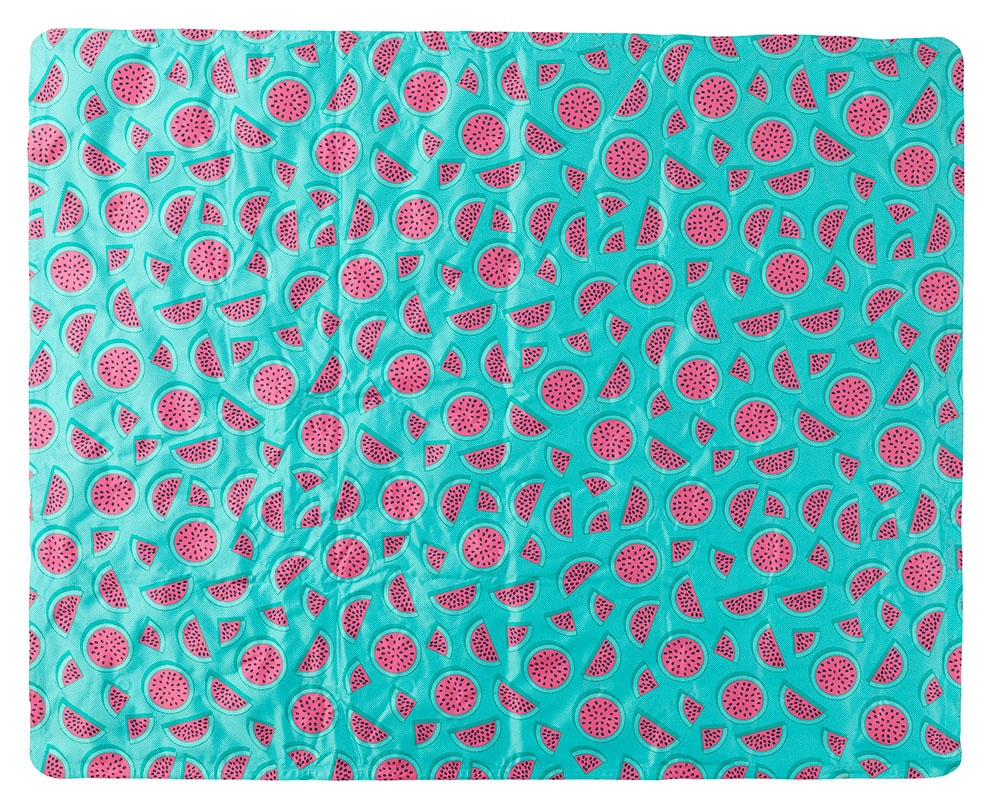 This cooling mat is activated by your pet's weight to bring instant and natural cooling relief by absorbing heat and exuding a cooler temperature. Shop here.
Kurgo Life Jacket Surf N Turf Red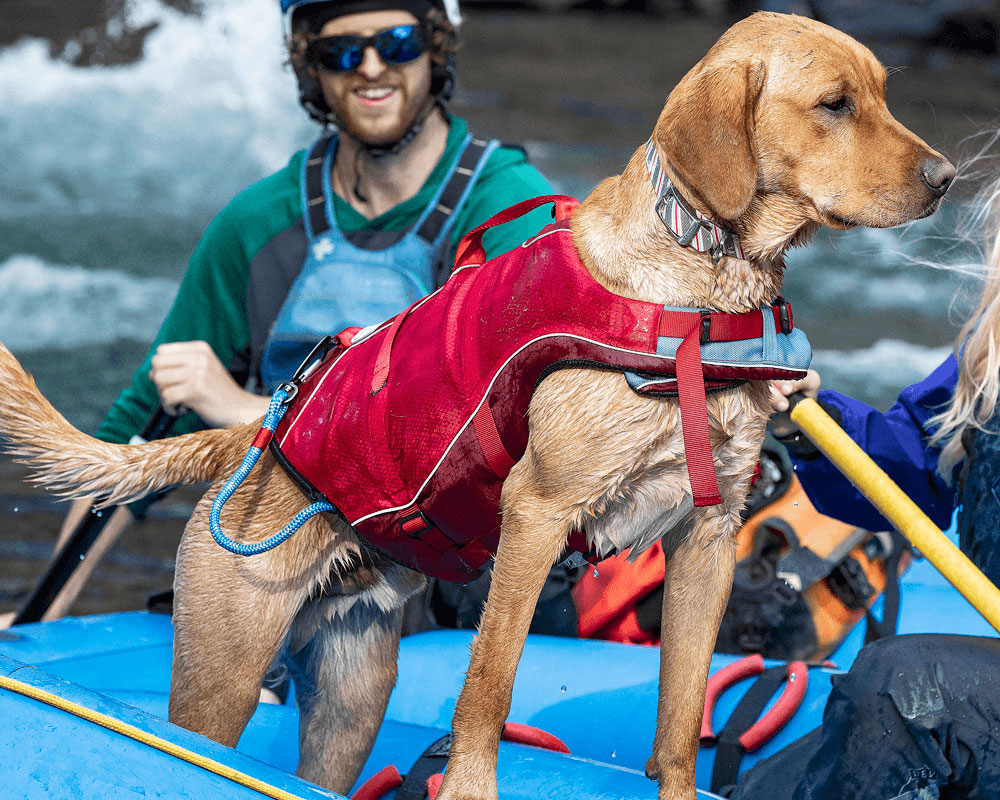 A must-have for water-loving dogs, the buoyant flotation layer of this jacket will help support doggy paddle endeavours. Shop here.
PetKit Pura X Cooling Cat Pad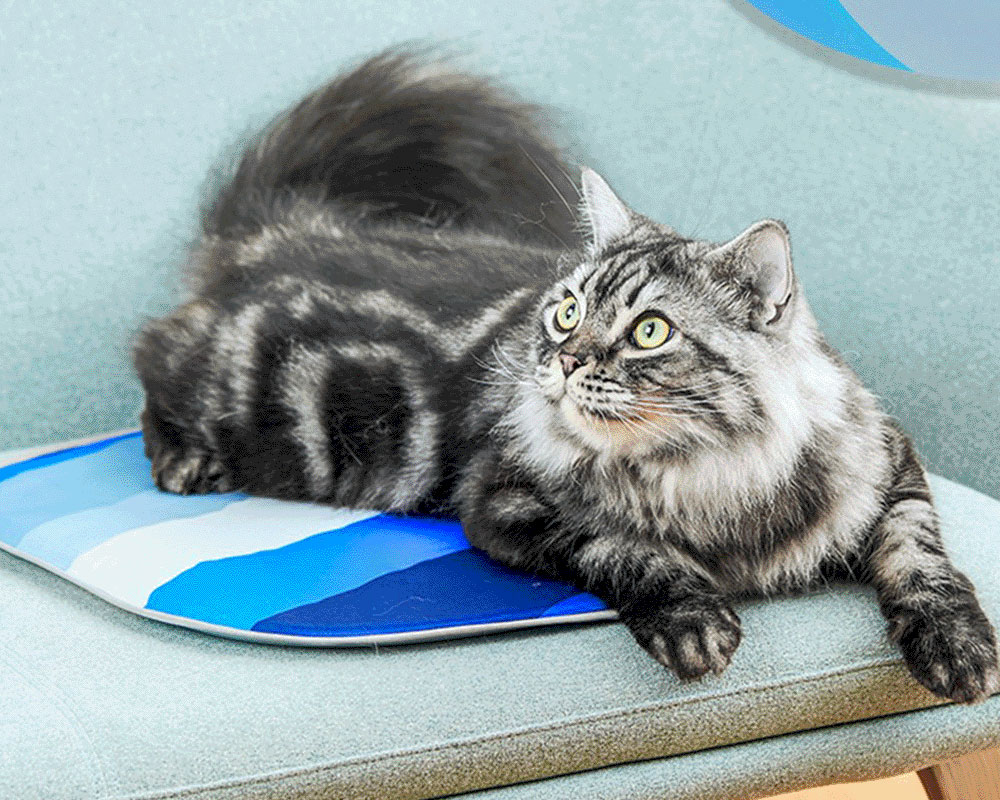 Give your cat a break from the heat with this clever cooling cat pad, designed to keep your cat cool and calm all summer. Shop here.
Chill Out Floating Bed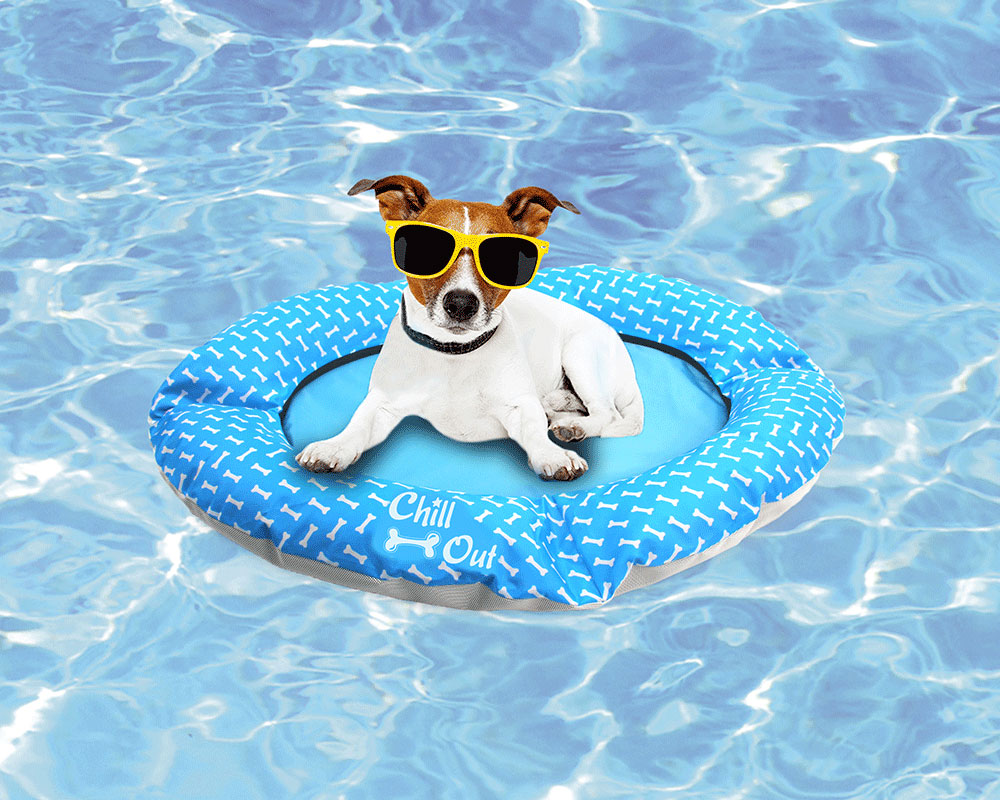 Capable of holding up to 20kgs, this floating bed will let your pup relax and enjoy the water without getting wet. Shop here.
Pawise Doggy Splash Pad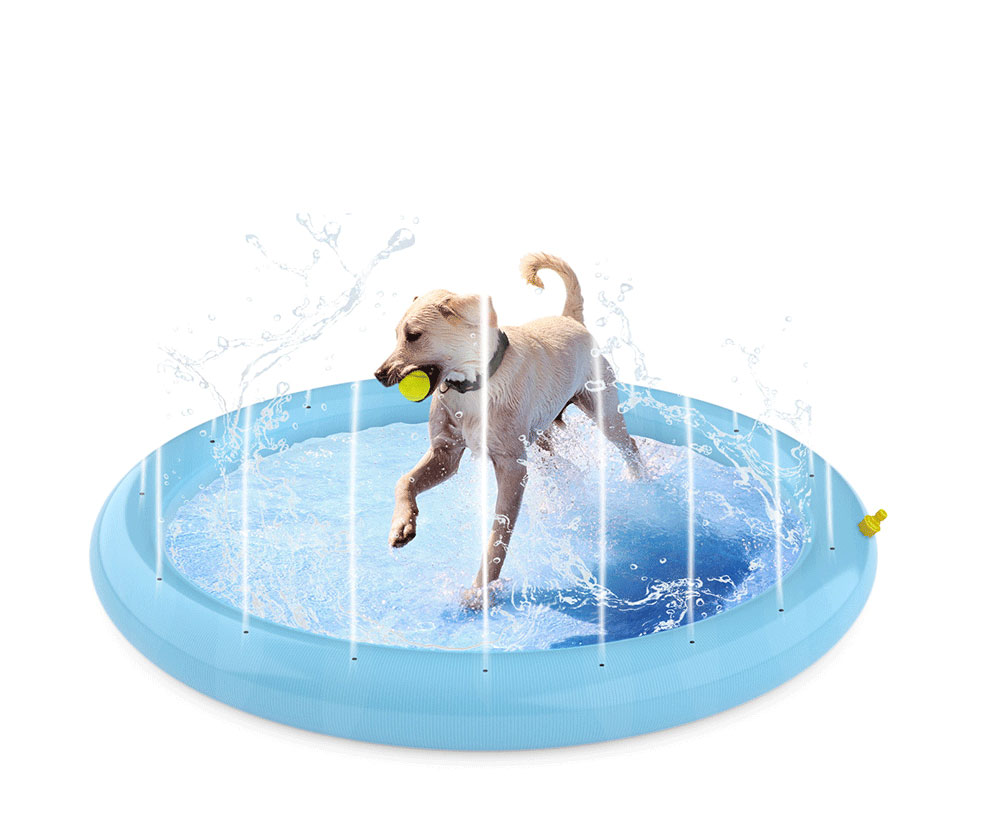 The Pawise Dog Splash Pad is a great way for your dog to have fun, get rid of excess energy, and splash and play while staying cool on hot days. Shop here.
Wahu Pets Woofwinder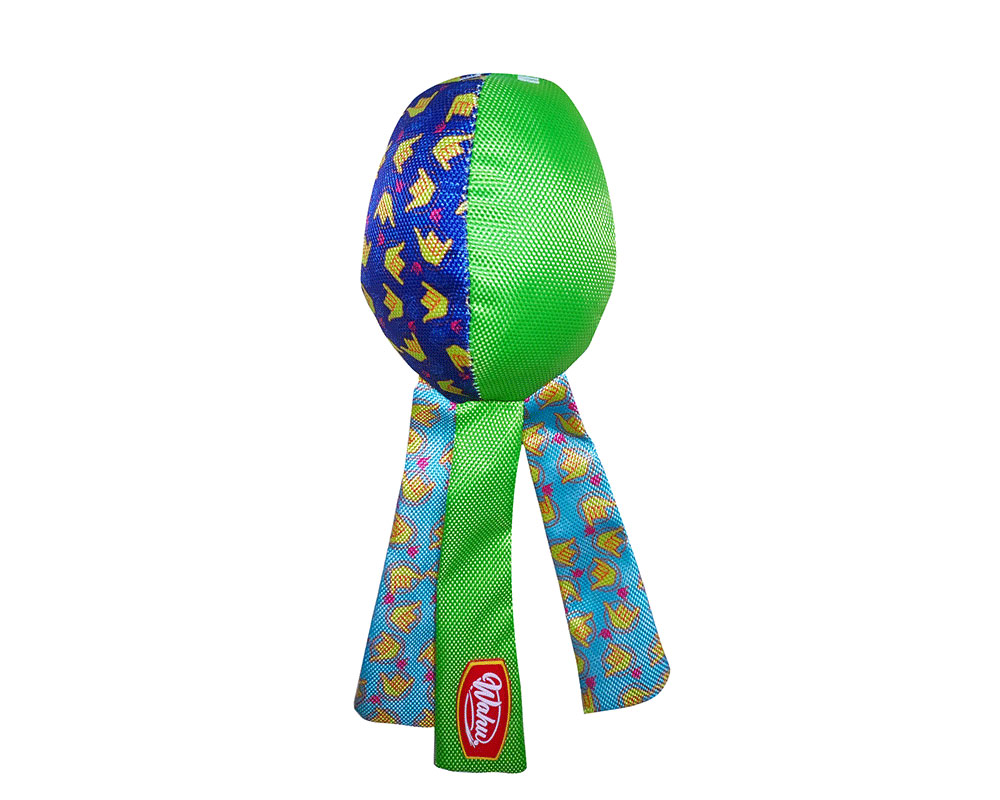 Easy to clean and lightweight, this flexible and fun ball toy will quickly become your pet's new favourite outdoor toy for endless summer play. Shop here.
FuzzYard Cooling Bandana Summer Punch
This clever cooling bandana is designed to be worn around the neck and will keep your pet cool on hot days using innovative water evaporation cooling technology. Shop here.
Wahu Pet Woofer Float Coat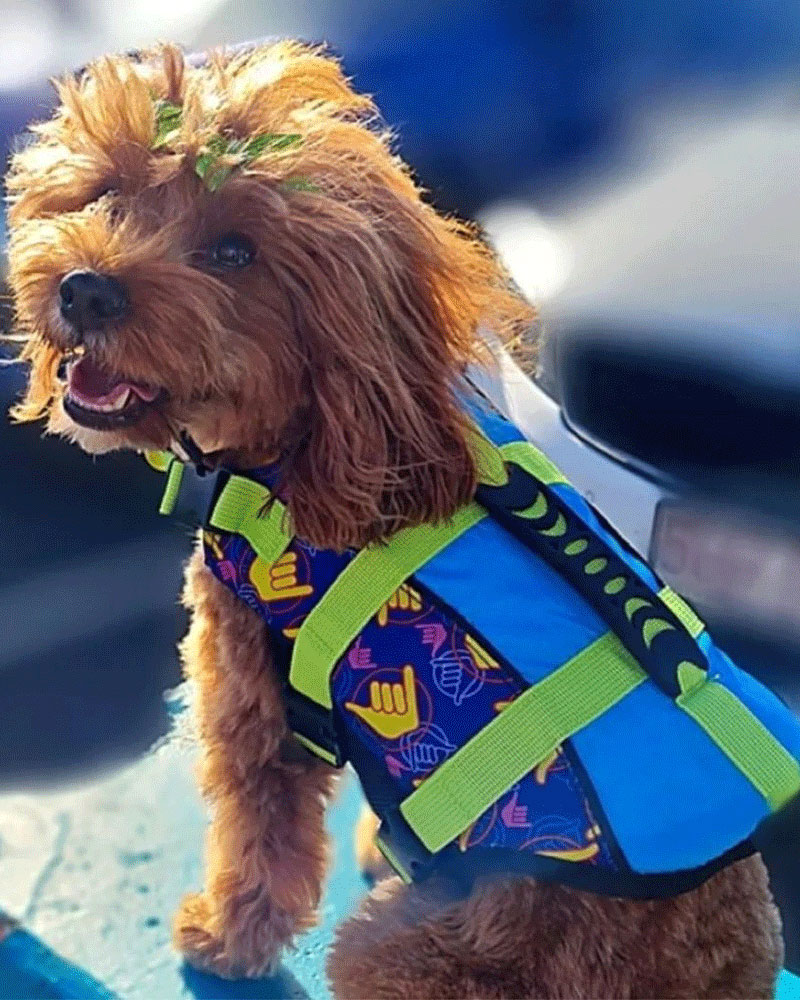 The bright colours of this coat will make it easy to spot your dog, ensuring they stay safe while swimming. Shop here.
Pawise Dog Swimming Pool Without Cover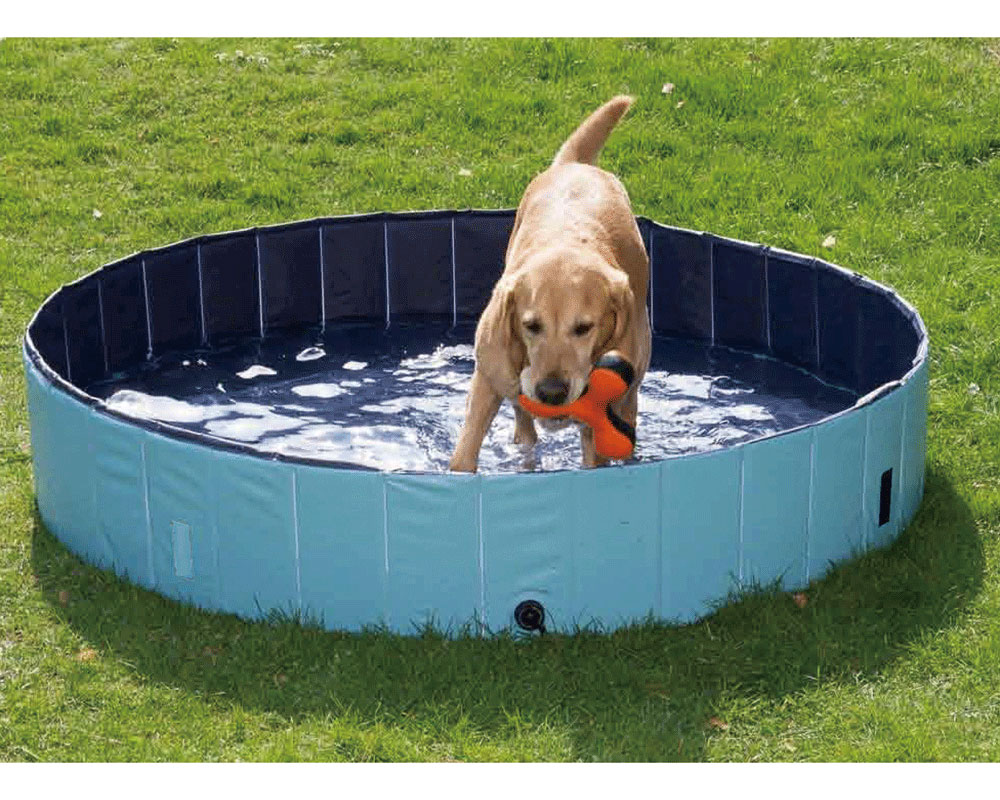 This portable swimming pool is the perfect way for your dog to have some fun and cool down on a hot summer's day. Shop here.
Wahu Pets Tough Fling Ring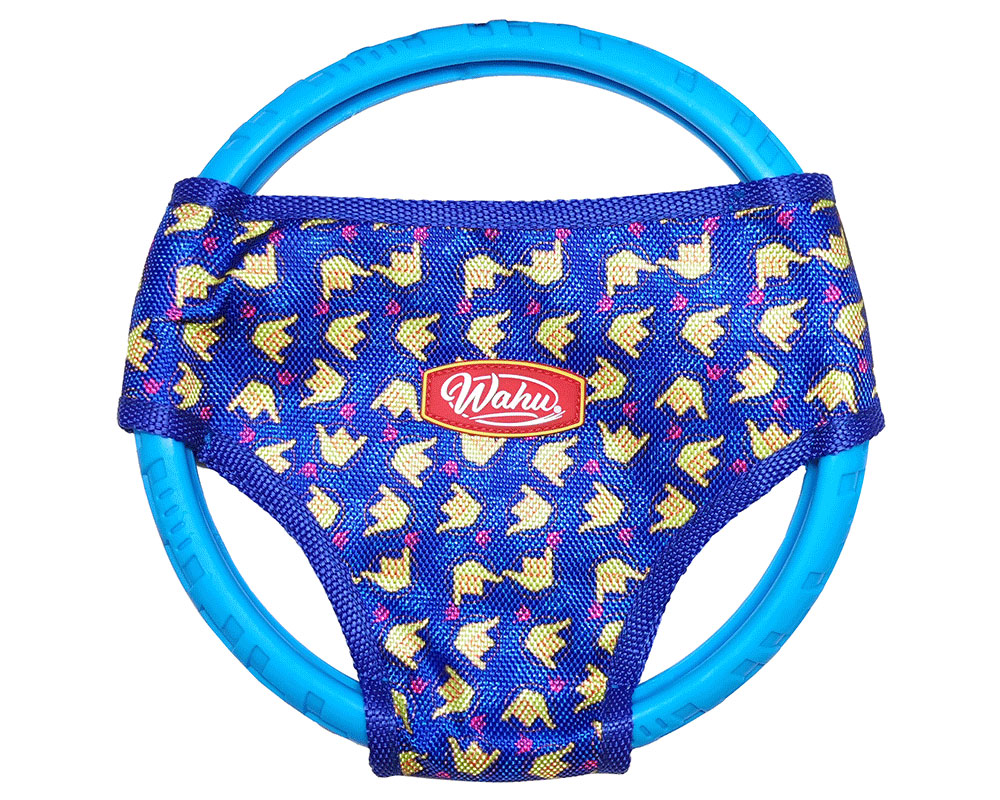 The ideal toy for energy-filled pets, this ring-style throw toy is the perfect way to upgrade your pet's next fetch session. Shop here.
Wahu Pets Tug N Chew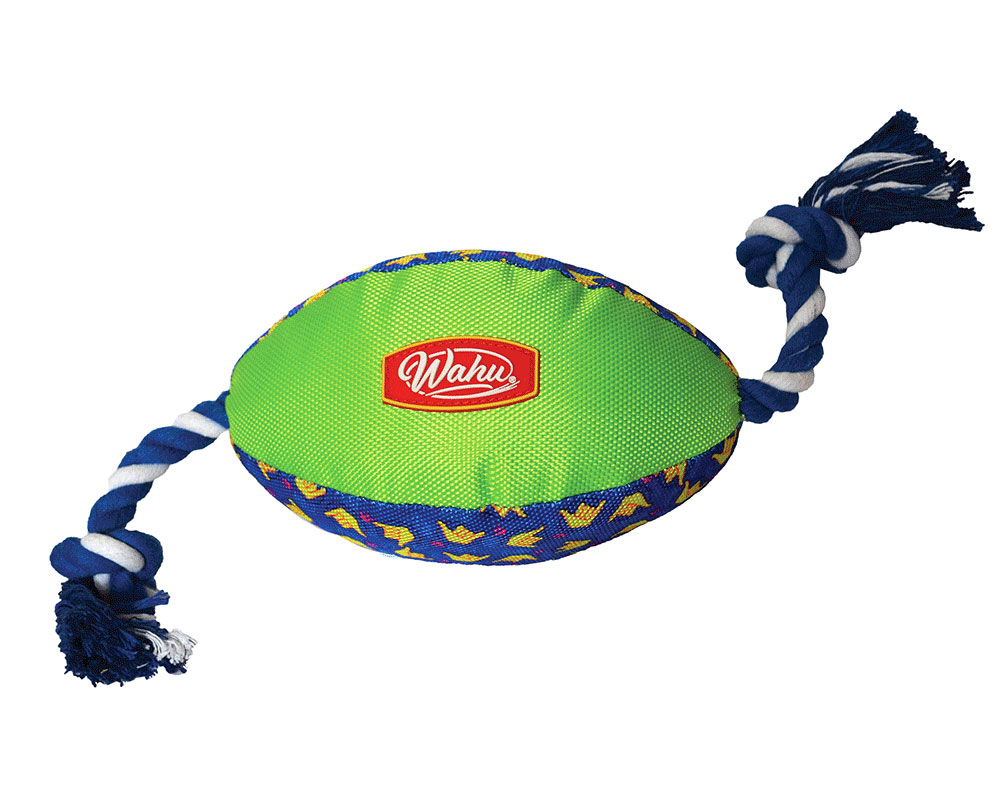 Designed for tug-of-war style play and featuring a built-in squeaker, this dual-purpose toy will keep you and your dog entertained for hours. Shop here.
Now check out these must-have products when travelling with your cat or dog.
Image credit: Pet Circle | Raphaël Biscaldi
Editor's note: Urban List editors independently select and write about stuff we love and think you'll like too. Urban List has affiliate partnerships, so we get revenue from your purchase.