For a generation that lives for trends, limited edition, and instant gratification, it should come as no surprise that we millennials are raging against the traditional save-and-buy path, opting instead for 'non-ownership nirvana' – a magical place where the new Gucci is always in stock and in your size from A/W to S/S.
Not only is fashion rental kind to your Prada purse, but it's also environmentally conscious. In the face of the climate crisis, the fashion industry has been roundly criticised for its irresponsible practices including over-production and waste, particularly when it comes to the luxury market and a culture of fast-fashion.
Here, millennials—unable to reconcile the climate emergency with our love of couture—have instigated the rise and revival of fashion rental; a concept that not only bypasses the runway-to-wardrobe lead times woes but also lets you humble-brag about your #envirolyf.
Lined with the latest collections from hard-to-find labels to the bigger international houses, these are Australia's best online fashion rental sites—so you can own-it without owning it.
Glam Corner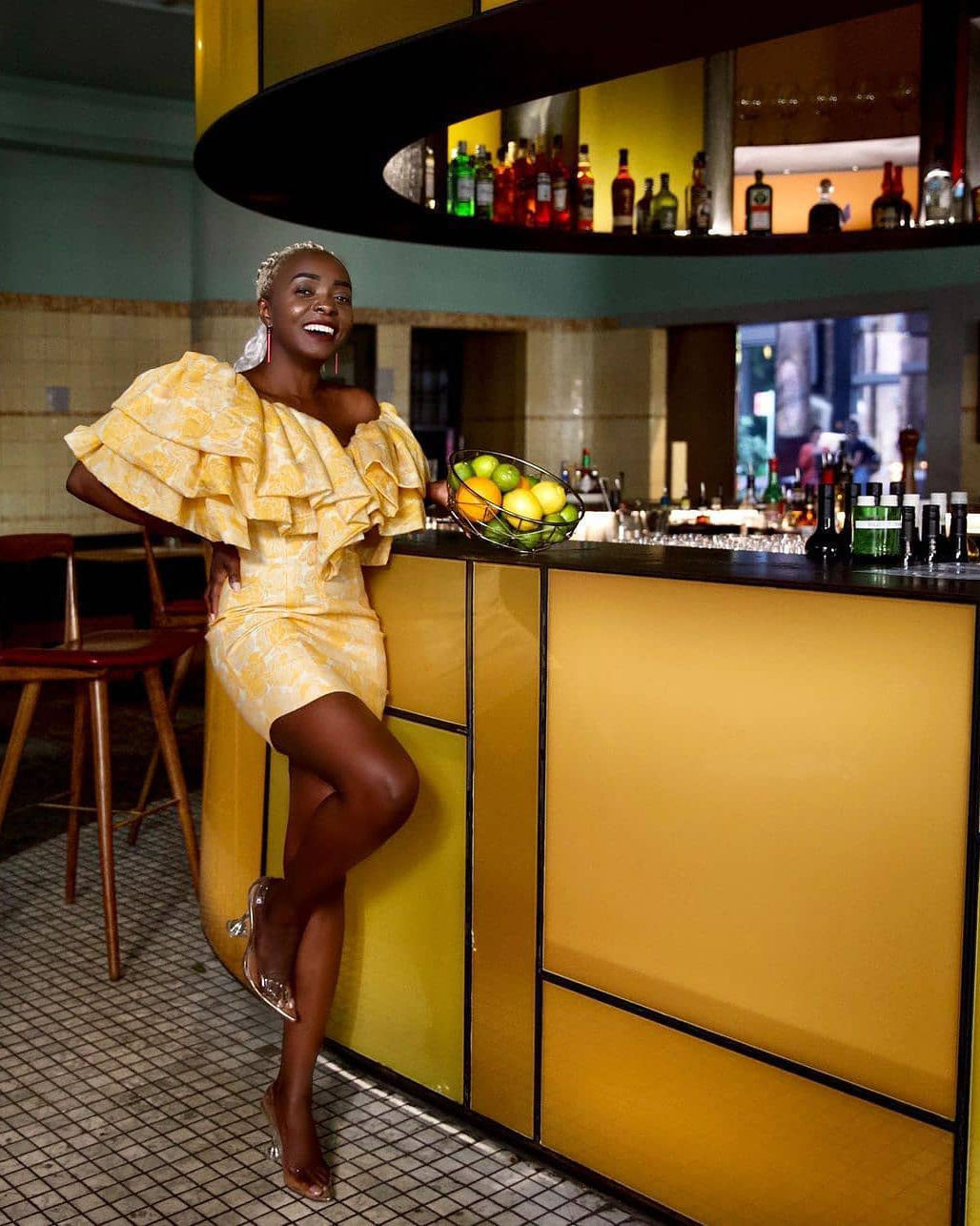 Unlike most of the Aussie fashion rental platforms, Glam Corner is not peer-to-peer, so you're renting the designer clothes from a company that buys the items and manages and ships them out to its customers. Glam Corner says its aim is to support "designer labels by introducing their brands to a larger market while offering a service that empowers every customer to reduce their individual contribution to landfill by borrowing clothing for once-off occasions as a sustainable alternative to purchasing and disposing afterwards."
A whos-who of Australian fashion, the Glam Corner houses an impressive line-up of Aussie fash royalty from Romance Was Born to Ginger and Smart, Ellery, Zimmerman, Alex Perry, Sass & Bide, Dion Lee, and Carla Zampatti—to name just a few.
It's so great to see a home-grown site prioritising and showcasing such a detailed collection of local Australian designers—cos ya'll know we got some serious talent on our roster! What's even more exciting is that Glam Corner doesn't just serve us the big designers, but the underground and mid-market Aussie faves including key pieces from brands likeWheels&Dollbaby, MinkPink, Dyspnea, and so many more.
Don't stress though babe, if you're after those iconic international labels Glam Corner features pieces from global icons such as Christian Louboutin, Bottega Veneta, Saint Laurent, Dolce&Gabbana, Helmut Lang, Jimmy Choo, Marc Jacobs, and some of ready-to-wear mini-brands from the major houses such as RED Valentino, T by Alexander Wang and the Versace Collection.
HOW IT WORKS
You can select from two options: one-time rental or ongoing membership. In either case, you select your desired delivery date first, then access a killer wardrobe of styled options available to you on that date.
But wait, it gets cuter! To make the experience less transactional, your items arrive to you in beautifully wrapped sustainable packaging, featuring personalised, hand-written notes and discounts on future rentals.
Along with your items, you'll also find the return satchel inside, where you simply place your rented pieces when you're done and pop it into the nearest post box.
The Volte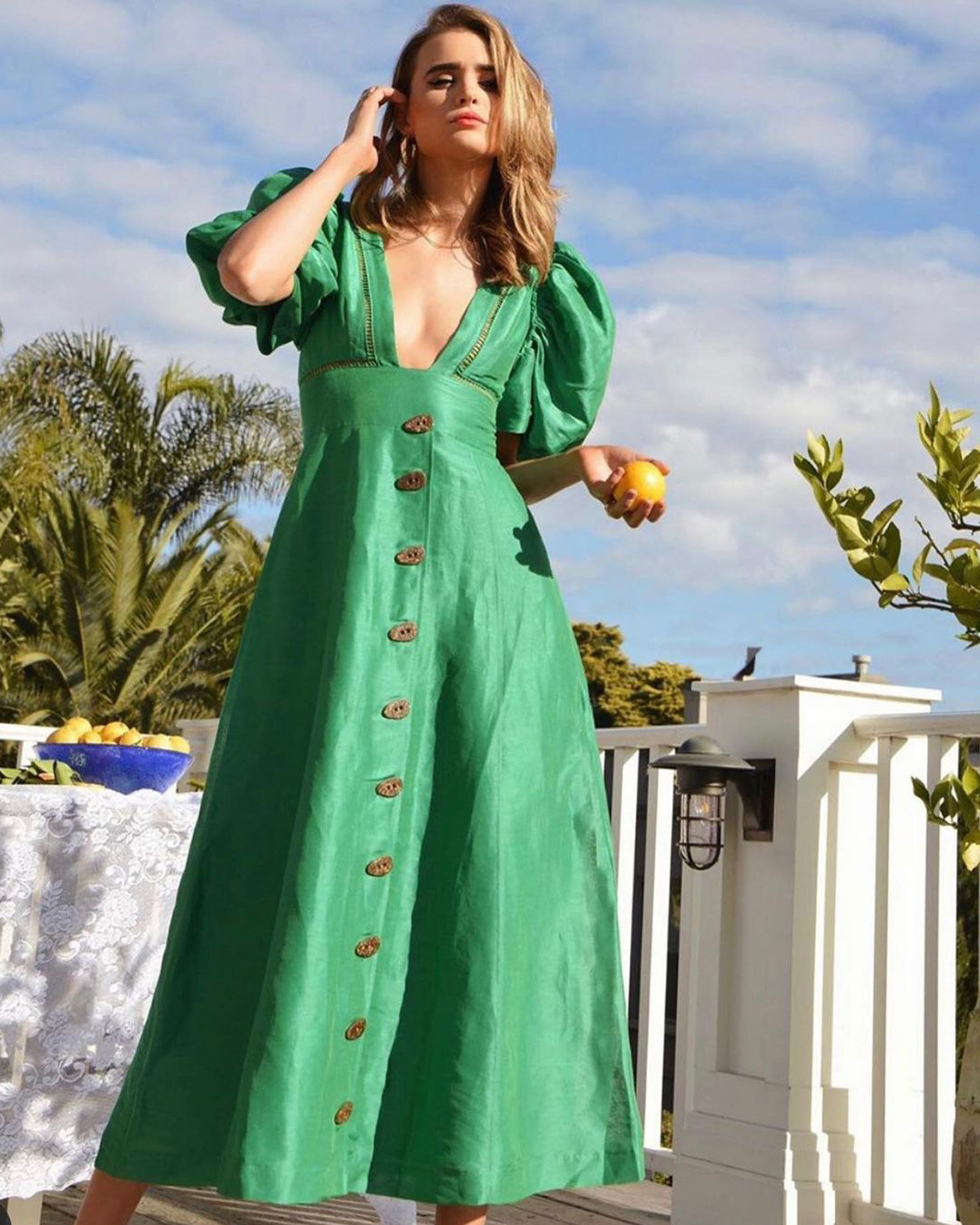 The Volte is the holy grail of your high-end designer clothing fantasy, housing the world's most iconic names in fashion. The clothes are a bit more expensive, so the platform, therefore, is a bit more exclusive.
It is technically peer-to-peer, but it seems more like legit existing businesses have set up shops on there to hire out clothes.
The Volte is for those clothes horses who don't have time to muck around, or as they themselves say, "access is the new ownership." As a site, it's more about facilitating the connection between lenders and borrows than doing the lending themselves.
Right from the get-go, everything is featured as a clear, itemised snapshot: designer piece, RRP, Rental Price, size, availability, and user rating. It's pure utility and efficiency. It's a bit like the automated ordering screens at McDonalds.
The Volte removes barriers and allows women from any demographic, size, and budget to access designer fashion, featuring the biggest designer fashion rental marketplace to include a mix of global and local high-end labels across both luxury and streetwear: Acne, Alex Perry, Balmain, Bec & Bridge, C/MEO Collective, I.AM.GIA, Gucci, Valentino, and Camilla and Marc—and many more.
HOW IT WORKS
Sign up for an account as a lender, borrower, or both! Filter by colour, length, occasion, designer, and more to discover the perfect pieces for your occasion.
Send a "request to book" to the lender and choose delivery and rental period—the average is around 4 days. Once your booking request is accepted by the lender the dress will be shipped to your home, office, or hotel.
Simply return the item as agreed with the lender. Some lenders may require you to dry clean the item prior to returning.
The Volte experience is designed to be seamless. This includes our door-to-door courier, professional photo editors, secure payment gateway, and member ID verification.
Designerex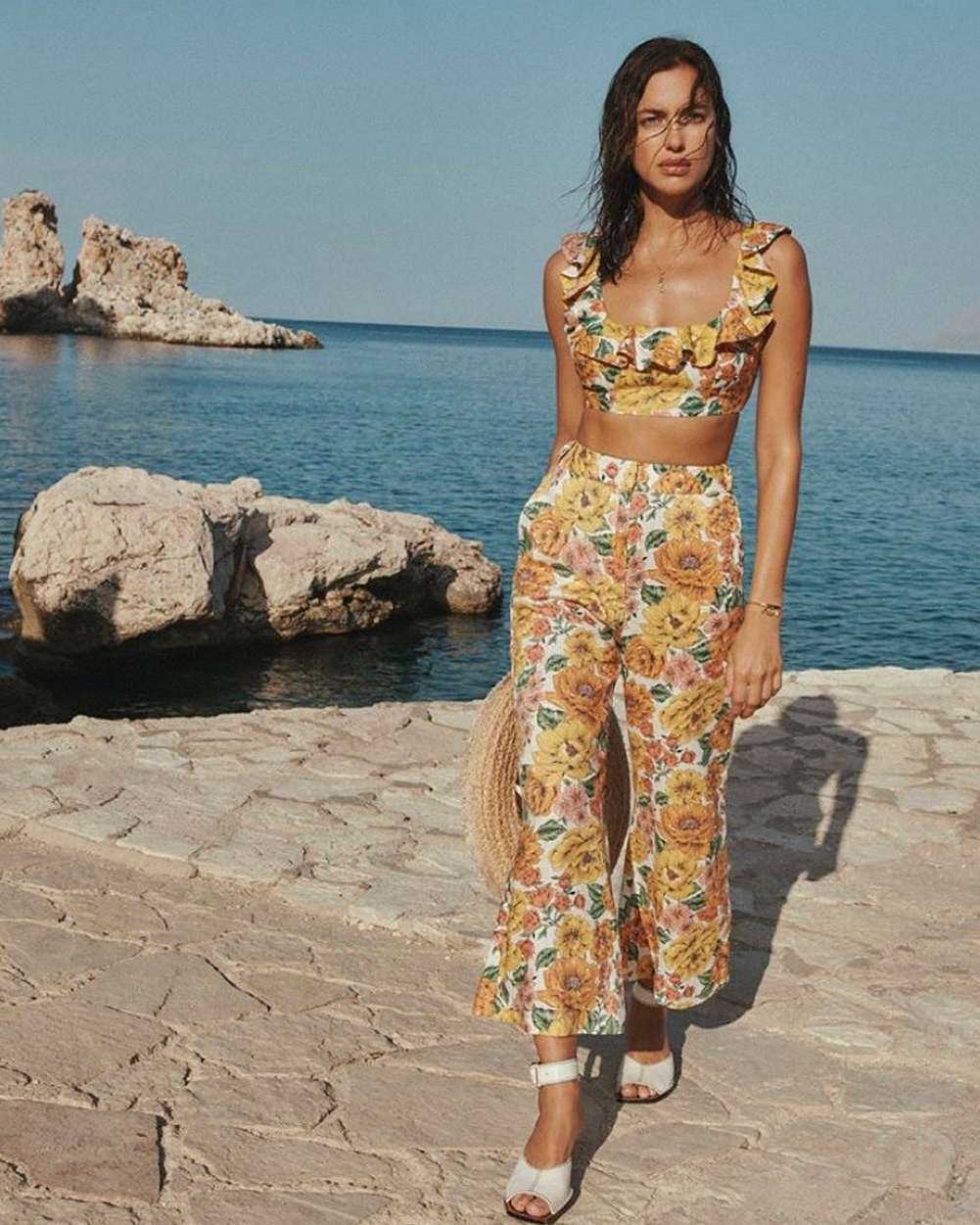 If you're a bit of a nervous nelly who makes choosing a new password into a real-life Davinci Code, this security-focused platform might be for you.
Designerex calls itself the world's first secure designer clothes renting app, by "combining the sharing economy and leading technology such as real-time ID verification, with high-end designer clothing, enabling women to tap into... designer clothes". Yay! The prices are mid-range and they have the same designers you'll find on the other platforms. There are both individual and business lenders on the platform.
Being the largest peer-to-peer platform of them all, you'll find a mix of both instantly recognisable and hard-to-find runway pieces such as Alexander McQueen, Armani, Balenciaga, Chanel, Dior, Celine, Fendi, Givenchy, Gucci, Hermes, La Croix, Louis Vuitton, Oscar de la Renta, Prada, Ralph Lauren, Stella McCartney, YSL, Discount Universe, DSQUARED2, House of Holland, Ted Baker, Anna Sui—the list (literally) goes on and on.
HOW IT WORKS
Renters start by comparing different providers using their tightly secured and verified profile. Designerex gives you instant access to your own private dashboard, which enables you to log in at anytime, for managing or tracking your designer rentals every step of the way, whether you are renting or lending.
Member profiles help renters and lenders get to know each other before deciding to share with each other and making specific arrangements. And if you prefer to keep yourself incognito, the platform does not display full names or contact information on public profiles.
Style Theory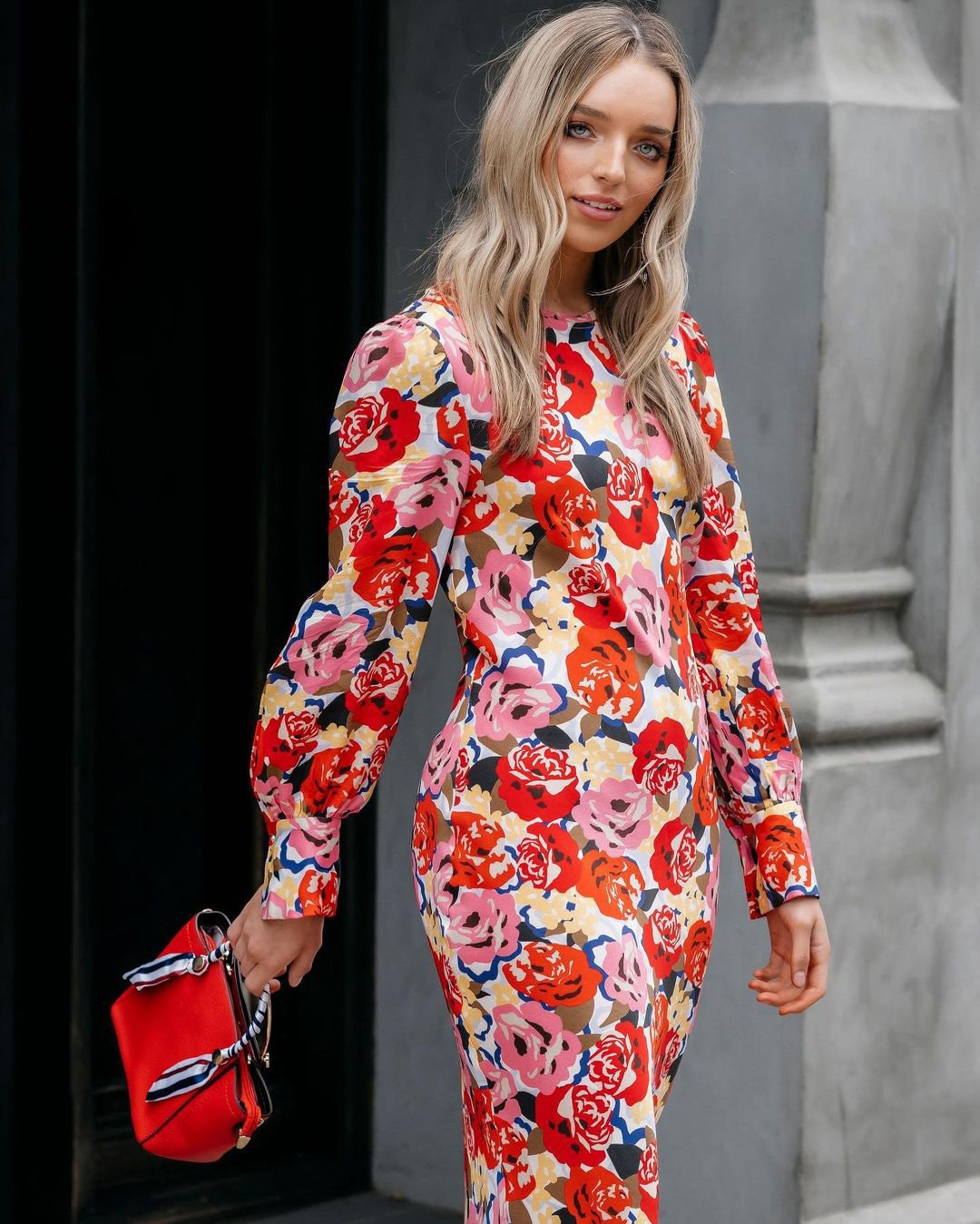 You know, there is such a thing is too much choice—and this is where Style Theory really shines. If you suffer from fashion omnivore syndrome, where you love just about everything you see on the 50+ pages you've spend hours flicking through, then a more custom collection might save you some heartache.
Melbourne-based Style Theory is an iconic designer occasion rental portal for Aussie babes. Whether you need an elegant gown for a formal event, an outfit for an evening engagement, or a beautiful dress for a wedding to outshine the bride, this is a platform that offers a carefully edited selection of pieces, mostly featuring Australian design icons such as Zimmerman, Rachel Gilbert, Alex Perry, Christopher Esber, Carla Zampatti, Dion Lee, Sass & Bide, and more.
What we really love about Style Theory is its focus on making the renter feel like a million bucks, providing the best possible service in person and online. The platform is very unique in the fashion rental space because they have the benefit of a brick-and-mortar shop front located in Melbourne, where you can try before you buy rent!
HOW IT WORKS
After you've created your obligatory profile, the rental options are either 4-day or 8-day reservations. Style Theory recommends you book your order your pieces to arrive 1 - 2 days prior to your event to make sure you have plenty of time to get your perfect look, making your friends absolutely sick with jealousy.
When you're done or the rental period is up, simply place the item(s) in the pre-paid return satchel and drop it at your nearest Post Office or the yellow express postal box by 5pm on your 4th or 8th day of hire. (Your exact return date will be listed on the card included in your delivery). Don't worry about dry cleaning as the Style Theory team looks after this.
For more tips and tricks to green up your life, jump over to our sustainability section.
Image credit: Zimmermann, Glam Corner, The Volte, Designerex, Style Theory
Editor's note: Urban List editors independently select and write about stuff we love and think you'll like too. Urban List has affiliate partnerships, so we get revenue from your purchase.