As we're rolling on into what for most of us will be week five of iso life—something has hit me. I've been reaching for running tights as my WFH get up basically every damn day and, I'll be honest—I'm not mad about it.
First and foremost, they're comfortable, and comfort is really everything in these strange and stressful times. Added bonus: If I want to do a fifteen-minute workout at 10am, I'm good. In fact, I've even encouraged my partner to indulge in this daily activewear practice. Yes, he was sceptical at first. Though now, armed with a pair of black Puma leggings, I'm pleased to say he has become a bit of a convert.
And it seems it's not just me firing up the full-time activewear life. From Zoom hangs, I know my U:L colleagues are on board. And over the weekend, the world went into such a frenzy shopping coveted and cool stretchy pants from P.E Nation's online warehouse sale, the P.E site crashed—twice—before selling out entirely in less than three days. Props to everyone out there who managed to score themselves some fresh tights, crops and tees.
So—for the time when those stock-standard black compression tights are feeling a bit ho-hum and you want to jazz up your iso uniform with a bit of cheer, here are 15 new and extra bright WFH-style activewear pieces I've been eyeing off this month.
Girlfriend Collective Compressive Stretch Leggings And Poloma Crop
I'm a big-time fan of Girlfriend Collective for a few reasons. I love the label's all-inclusive aesthetic, its signature rainbow of tasty gelato shades, and sustainably-minded, super-soft fabrics. I have the Paloma crop in bright purple—the long-line cut is super fun and unlike most crop cuts out there. Shop the leggings here, and crop here.
adidas Originals By Daniëlle Cathari Track Suit Set
Daniëlle Cathari's tracksuit set is still one of my favourite adidas Originals collabs. She's absolutely a young designer to watch, and these limited edition citrus and lavender hues are totally a WFH vibe. Shop them in the Stylerunner sale here.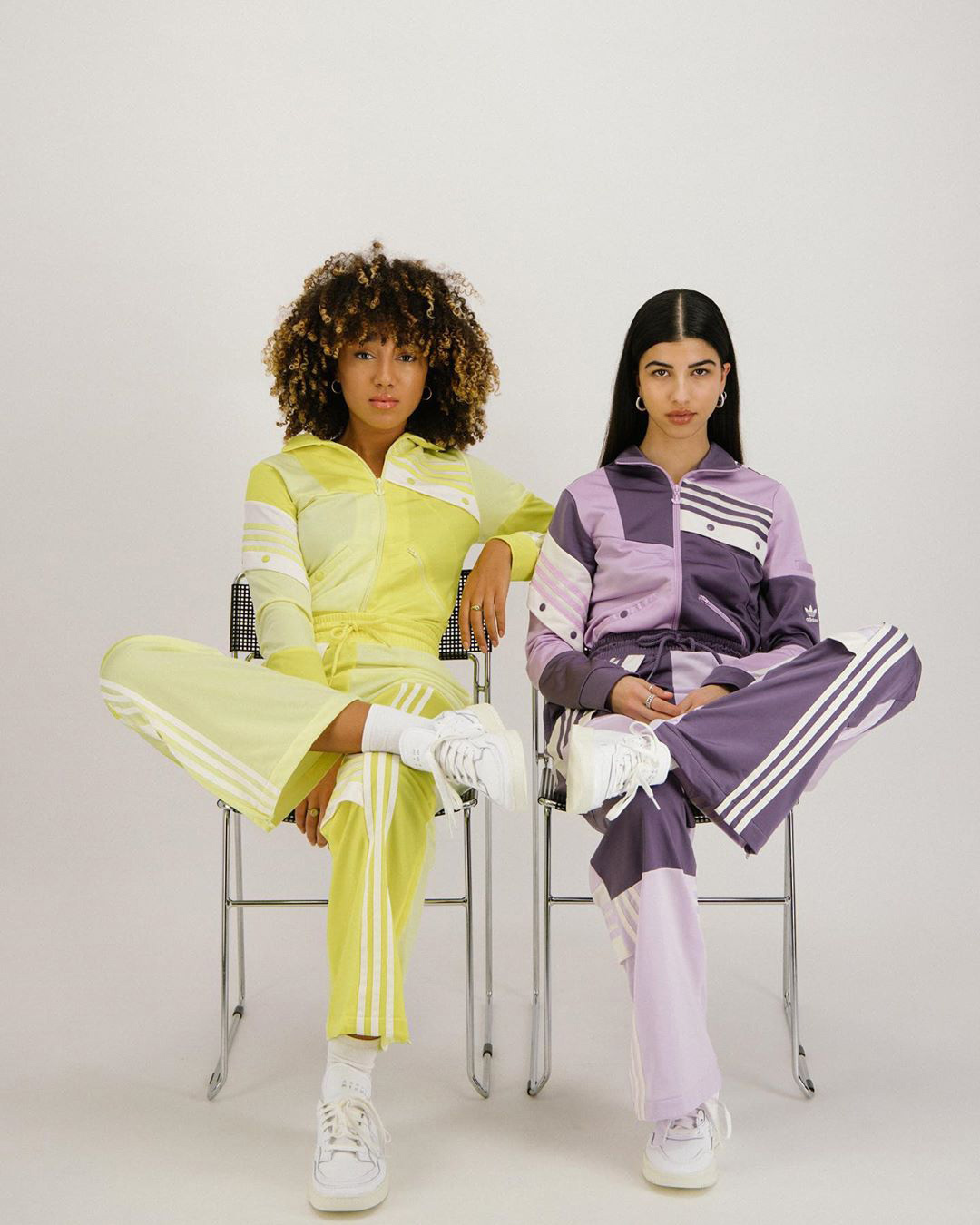 Nike Get Fit Training Crew
A classic sweat in a super-flattering, super -comfy cut. It's a one-stop-shop to style up your next Zoom meeting. Shop it here.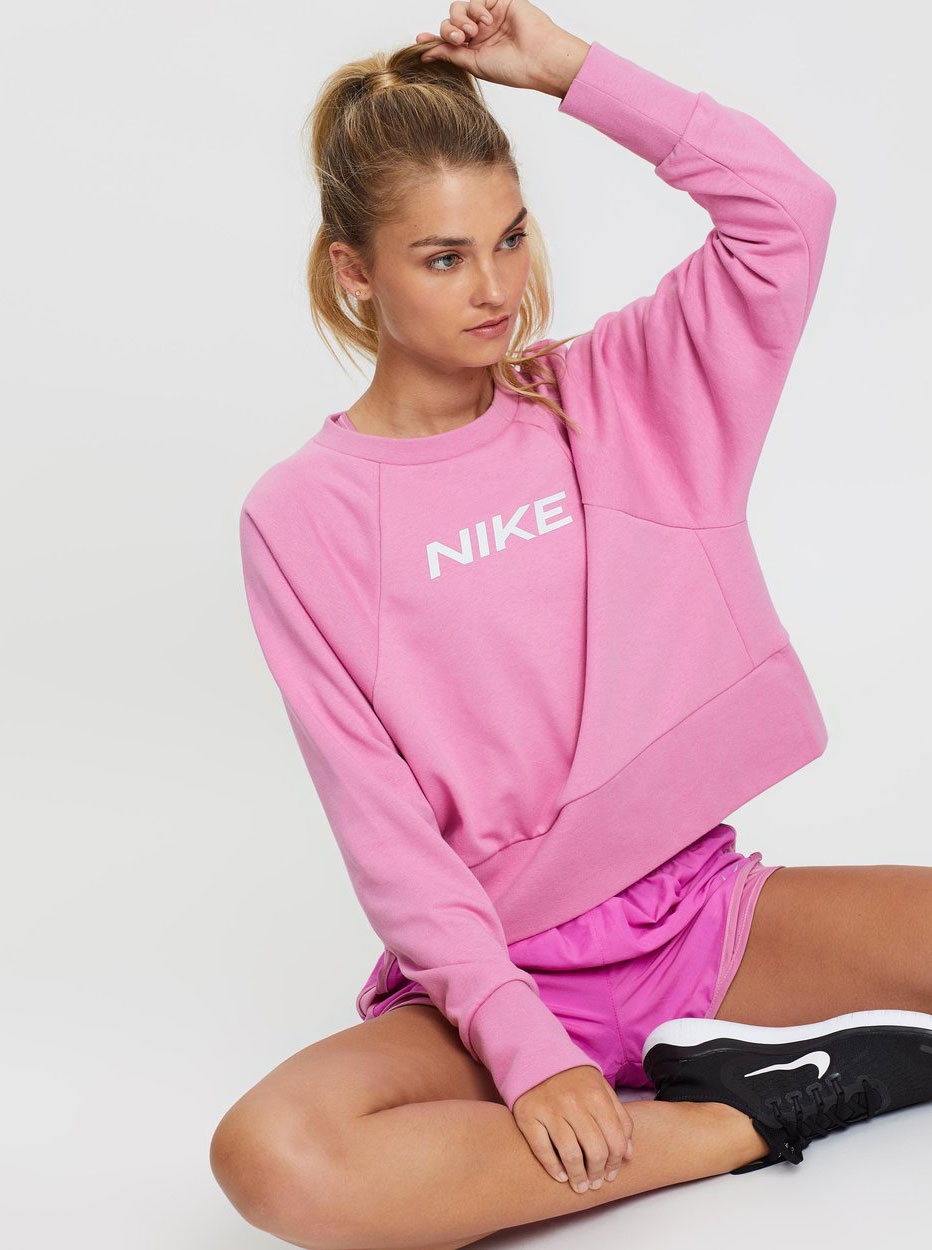 Year Of Ours Ribbed Crop
Ditch the black and go yellow because yes—this shade of buttery yellow is a mood and energy booster. Shop her here.
P.E Nation Emerging Legging
Can't handle full-blown colour? Take baby steps with this pair of black P.E tights with a super sick gradient neon logo. These are also from P.E Nation's "Conscious Nation" collection, meaning the compact, breathable fabric is made from a recycled techno-fabric. Win. Shop them here.
Nike Sportswear Shorts
We've dredged up a lot of 90s era style in the last few years—but basketball shorts are an untapped resource. Lean into it in iso with these Nike shorts.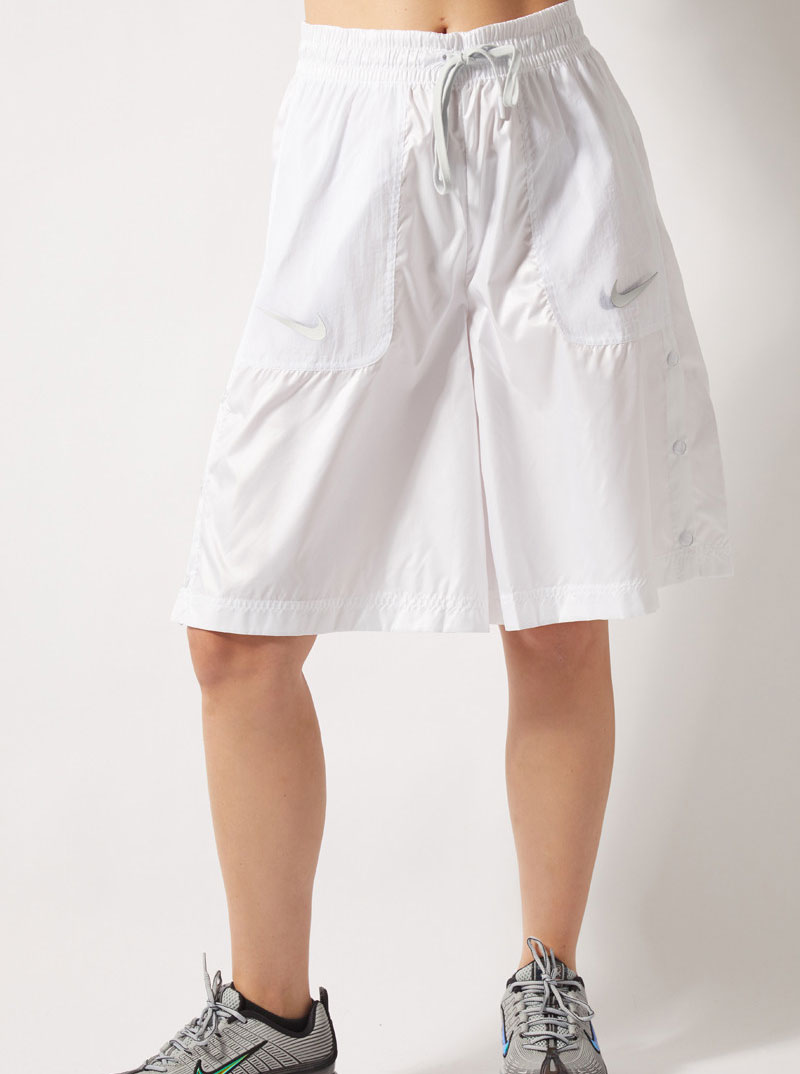 Champion Heritage Cloud Dye T-Shirt
Tie-dye activewear is trending. Dip your toe in the ocean with this Champion tee. Shop it here.
We Over Me Lotus Cutout Top
More than just a fancy yoga top to get stretchy in, this We Over Me piece in spicy mint has fun cut-outs for thumbs. Shop it here.
Nagnata Balati Ribbed Technical Stretch-Knit Shorts
If it's luxury athleisure you're after, look no further. Australian label Nagnata has taken the activewear world by storm with their beautifully spun merino wool pieces. Nagnata is a little pricey, but I'm all for supporting Aussie labels right now and this orange shade is fire. Shop the shorts here.
Under Armour Always On Track Pants
These super lightweight trackpants will have you channelling all the 90s R&B videos (P Diddy? TLC? I see a WFH playlist emerging). Shop them here.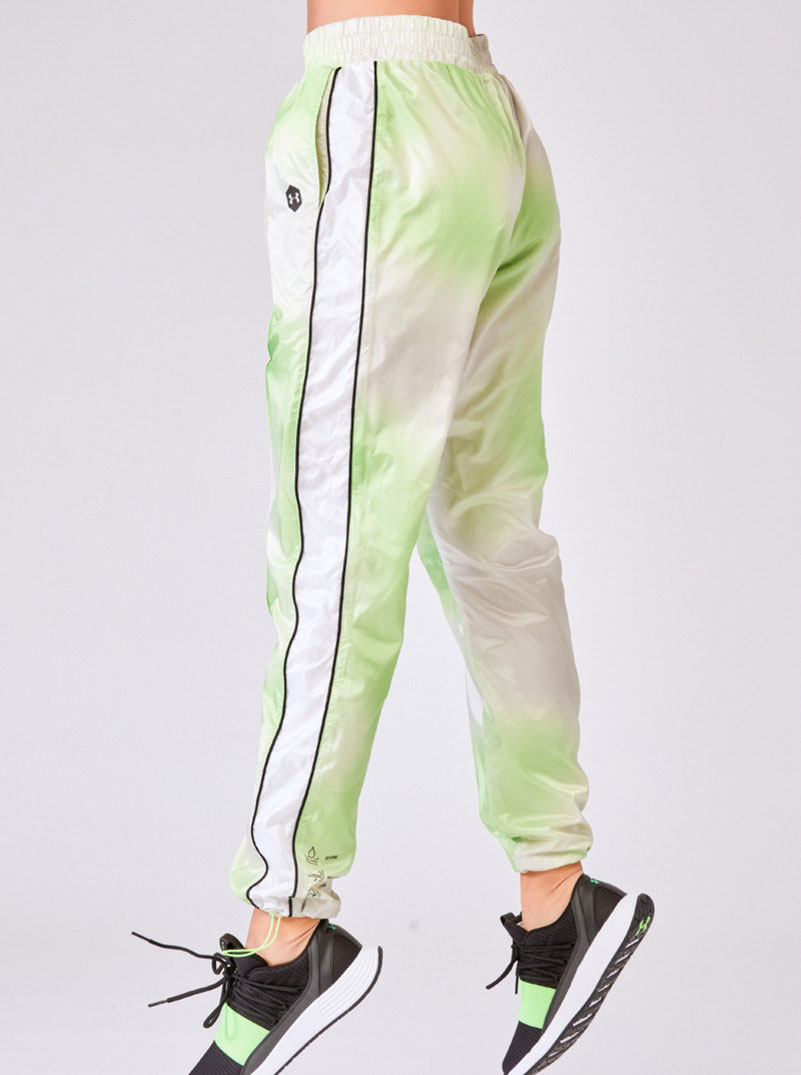 Puma Leadcat FTR Slides
Let's be honest now. Actual shoes aren't really required in iso. If slippers and socks aren't your thing, surely slides are. Shop them here.
While you're here, check out these self-iso saviours.
Editor's note: Urban List editors independently select and write about stuff we love and think you'll like too. Urban List has affiliate partnerships, so we get revenue from your purchase.
Image credit: Nagnata