Hopeless romantics (and Harry Styles fans) unite.
There's no doubt in the world you've clicked on this article, ready to fall into a deep literary abyss of first loves, adoration, desire and devotion. Luckily for you, we've beaten you to the punch and already done the bedside scrunched-Kleenex pile while we wailed our way through all the loved-up books guaranteed to make your heartache, race and perhaps even stop at times.
The Great Gatsby and Anna Karenina aside, there's a plethora of new romance novels climbing their way to the 'best of all time' status and you'll want to make sure you've read all of them.
Get comfy, here are all the best romance books to read right now.
Folk Around And Find Out
By Penny Reid
If you want the chaos of a Colette Hoover novel without reading a Colette Hoover novel, take a lookie right here. Folk Around And Find Out is a spicy romance read filled with a whole lot of ups and downs, enough to keep you entertained over summer. Hank Weller is an arrogant owner of a strip club called The Pink Pony and he's pretty miffed about a Charlotte Mitchell, an exotic dancer who knows a thing or two about drawing in a crowd, who's trying to get hired at his club. But the two actually go way back and that's when this start to get very interesting.
The Proposal
By Jasmine Guillory
For those of you wanting something easy to devour without too much deep philosophical thinking involved, look no further than The Proposal. Imagine you're dating a guy for only five months, before he very publicly proposes in front of 45,000 people at a Dodgers game in a textbook scoreboard proposal. To make it worse, he's an actor so social media immediately blows up and writer Nickole has to try and deal with the wreckage of her public humiliation. Enter Carlos, the handsome doctor ready to sweep in and save the day. Plenty of cheeky adventures ensue and we know you'll love this guilty pleasure.
Seven Days In June
By Tia Williams
A big book club pick over the past year, Seven Days in June follows Eva, a single mum struggling to find inspiration in her career until she runs into literary legend Shane who she also happened to have a rampant affair with in her teens. You can imagine what happens after their reunion, and whilst Williams cleverly interplays the past and their present together, the audience learns more about their past and why they have remained so intertwined in each other's hearts after all those years. Fiery and passionate, you'll want to gobble down this captivating read ASAP.
Heartsick
By Jessie Stephens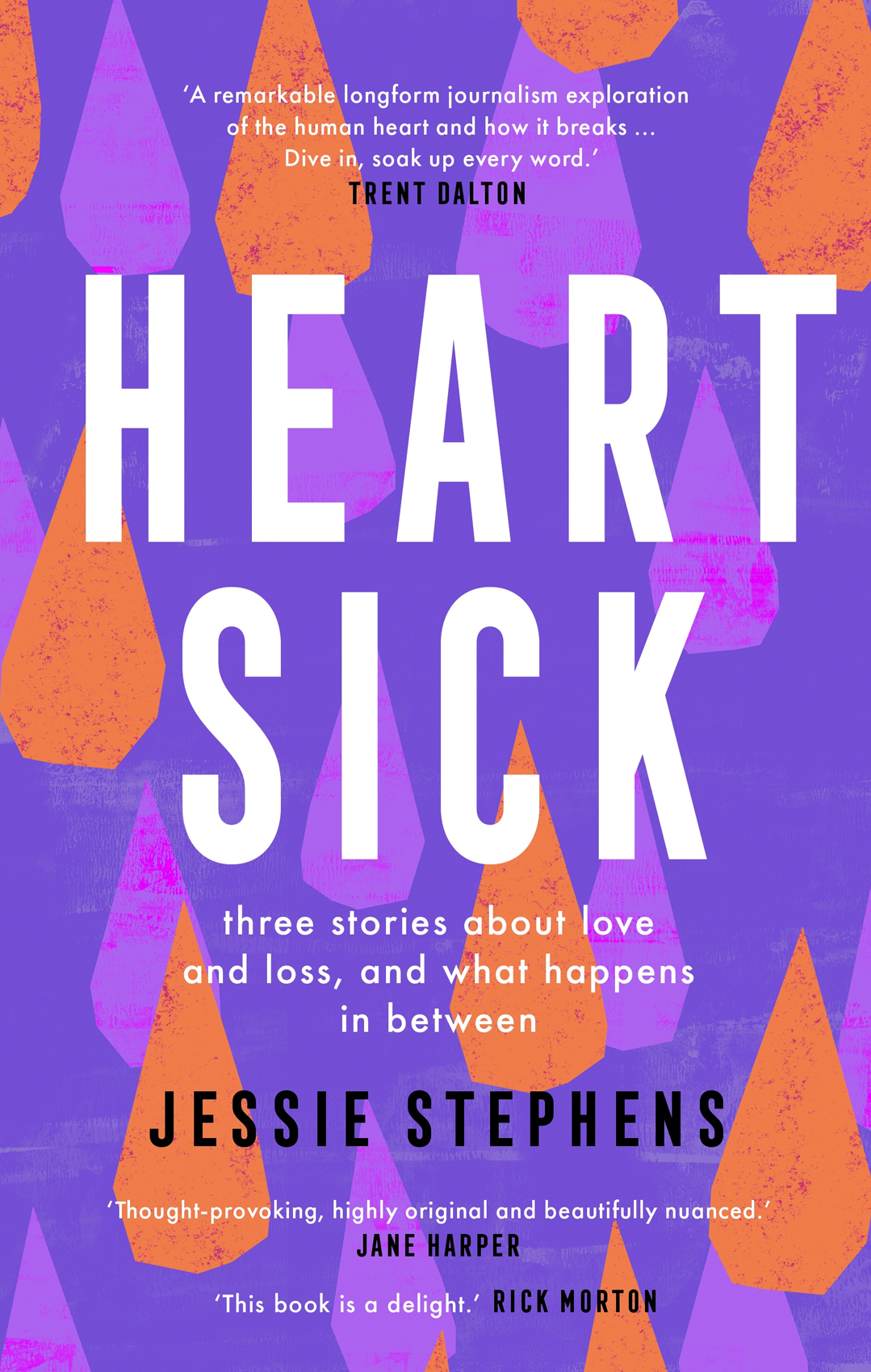 When writer and podcaster Jessie Stephens went through an awful break up in her younger years, she began to realise that there weren't enough stories that diverted from the classic happy ending, and so she decided to follow the tales of three incredibly strong unique individuals all in the trenches of their own misery and discovery. This raw and sometimes confronting exposé on the ways in which we are all different whilst also acutely similar is bound to leave you guzzling through this hugely celebrated debut release in no time.
Flying The Nest
By Rachael Johns
There's something so empowering about a love story where the protagonist learns to love themselves first which is exactly Aishling's battle as she finds out her husband has not loved her for quite some time when he suggests they trial 'nest parenting'. Flying The Nest's setting is split between their shared family home in Perth, and Ragged Point, a tiny seaside community a few hours North where Aishling finds new friendship, love and most importantly herself. With a bit of an Eat Pray Love feel good vibe, this is one for those who are feeling a little stale and crave a little adventure.
The Seven Husbands Of Evelyn Hugo
By Taylor Jenkins Reid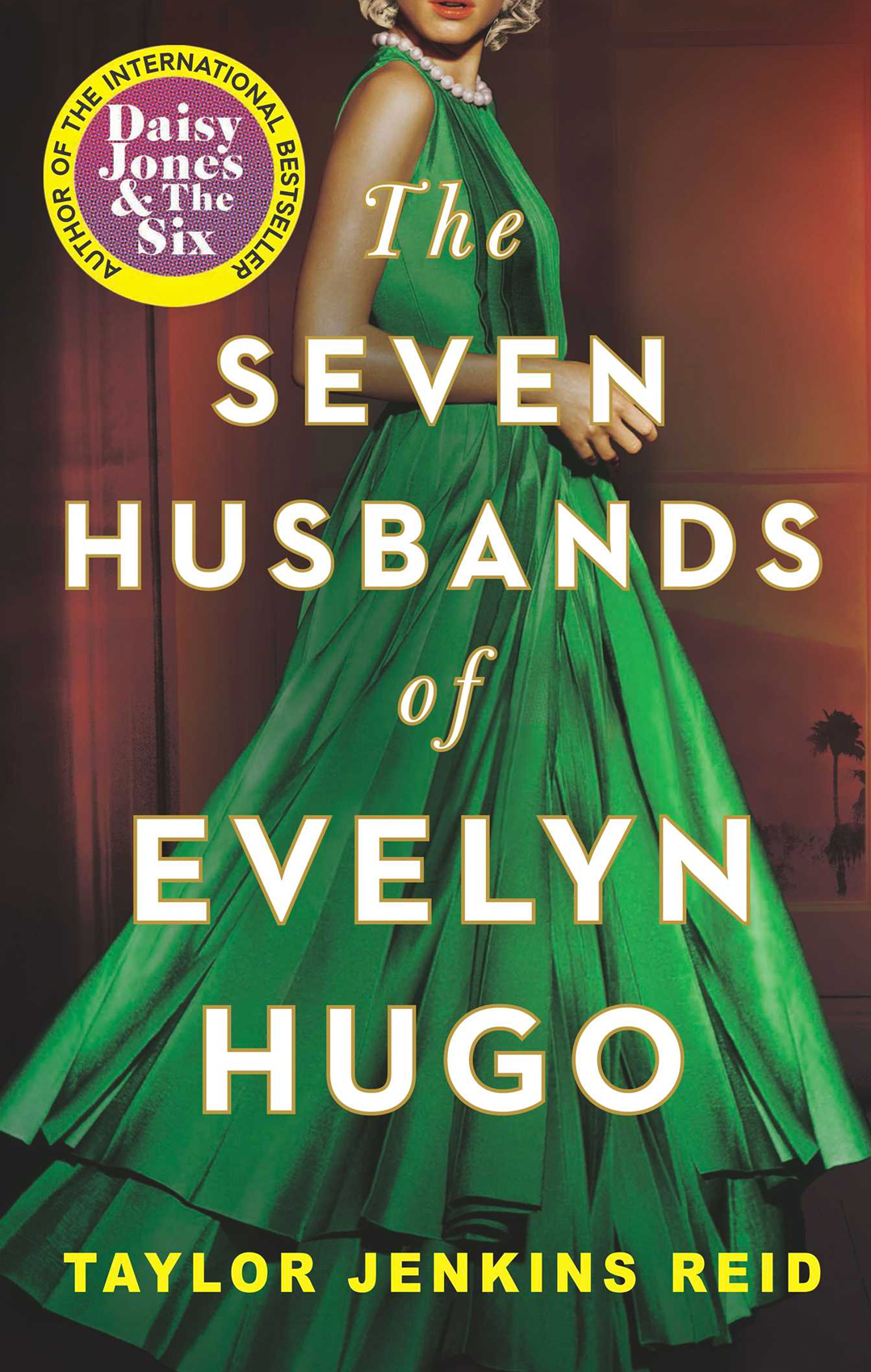 After spending over 71 weeks on the New York Times Best Seller list, you can assume that you won't be alone in loving this entrancing novel of glamorous love set in Hollywood's golden era. When Evelyn decides to spill the beans on her crazy chaotic life in the form of a biography, she hires Monique, a relatively unknown magazine reporter who slowly begins to unfurl the wild romances, devastations and friendships that seven marriages have caused her. We love the interplay of their blossoming friendship throughout the novel as well as the saucy tales of another time.
Everything I Know About Love
By Dolly Alderton
Before you binge the new television recreation, can we suggest you put aside a weekend to smash through this multi-award winning memoir of journalist, columnist and podcaster Dolly Alderton's messy search for love and acceptance in all its forms. We can guarantee, this book will make you laugh out loud and ugly cry all within a couple of pages, and will identify thoughts you didn't know other people had too.
People We Meet On Vacation
By Emily Henry
For anyone longing for tropical islands far far away, can we suggest this best friend turned accidental lover novel ideal for those looking for a little escapism. Every year, long-distance besties Poppy and Alex go on a holiday to reconnect their friendship, until one night things go pear-shaped and they stop speaking. This heart-warmer will stick in your mind long after you finish reading, and if it does, may we suggest you pick up another masterpiece from Henry, her highly anticipated Beach Read.
It Ends With Us
By Colleen Hoover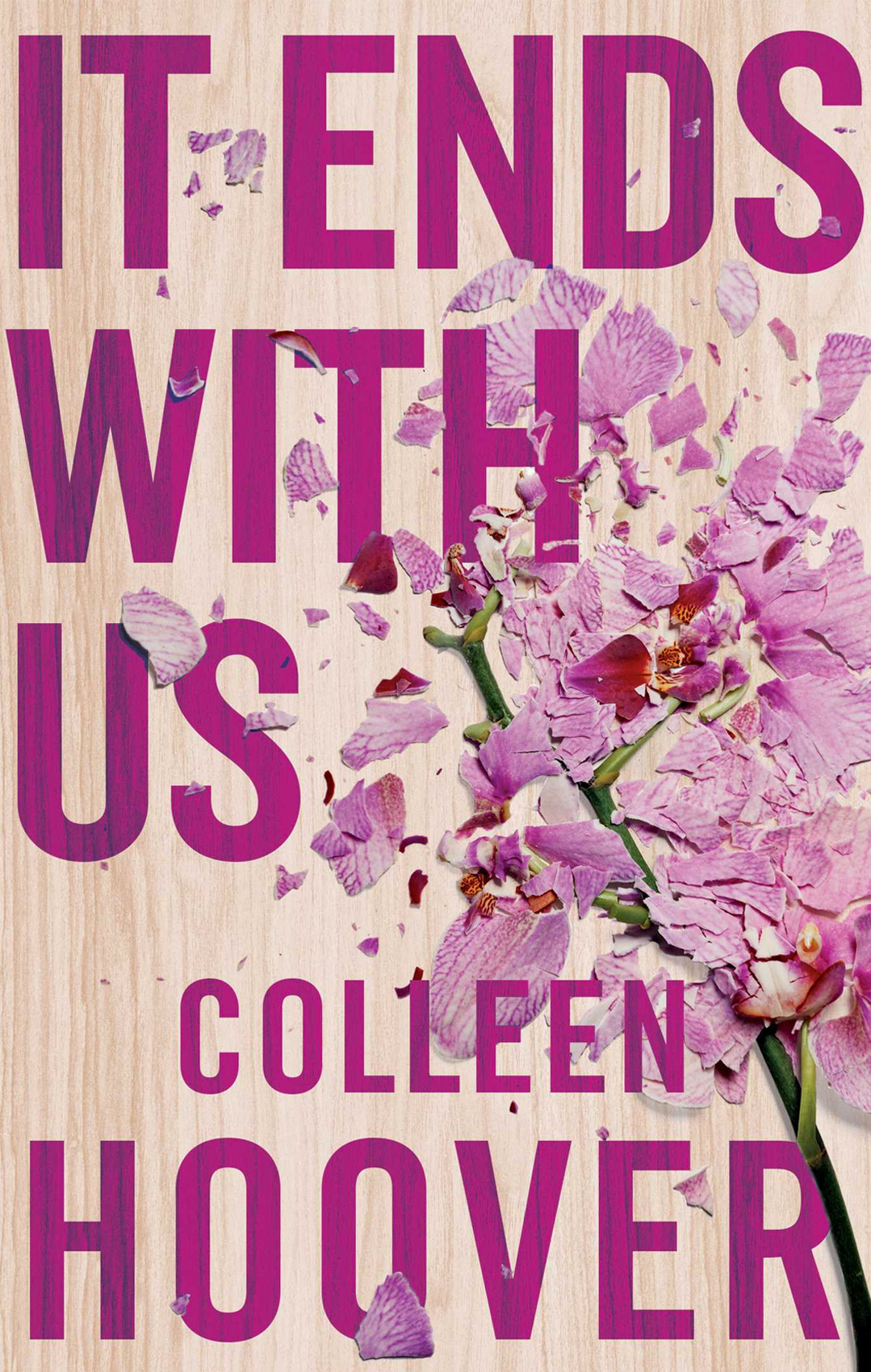 Another novel that's spent some considerable time in the New York Times bestseller list, It Ends With Us concocts all of those classic romance conventions we love and jam-packs them all into this brilliant complicated love story. When Lily meets the dreamy neurosurgeon Ryle, of course she becomes obsessed and finds herself breaking her 'no dating' rule much to her disdain, but then when her very first love unexpectedly re-appears in her life, she has some major decisions to consider. We can't get enough of a good love triangle, and we know you'll froth it too.
Love Stories
By Trent Dalton
In the height of the pandemic in 2021, Trent Dalton spent two months with nothing but a makeshift desk and foldable chair in his hometown asking one simple question; 'can you tell me a love story?' and thus, Love Stories was created. This compilation explores stories of love, loss, grief and forgiveness in raw and moving ways, simply yet beautifully told through Dalton's exquisite writing style. A fabulous gift for those who struggle to focus for long periods of time, these tales are divided into short chapters meaning you can dive in and out without losing your place, and will no doubt leave you feeling all the feels.
The Rosie Project
By Graeme Simsion
Australian author and playwright Graeme Simsion skyrocketed to international fame and praise with the wildly humorous and heartwarming The Rosie Project and subsequent sequel The Rosie Effect. The quirky protagonist Don is a genetics professor who struggles in dating and social situations and in turn decides to enlist the assistance of his womanising best friend to find the perfect formula of finding the ideal wife. We love watching the evolution and honesty of Don in his search of finding the simple universal desire of a soulmate. This sweet tale will have you hooked.
Daisy Jones And The Six
By Taylor Jenkins Reid
Transport yourself to the 70s where the sun sits high, hedonism reigns supreme and music is god. This one kind of reads like a Fleetwood Mac novel or if A Star Is Born was a docuseries and that in itself should tell you this romance book is a must-read. Daisy Jones And The Six are an iconic band (albeit fictional), their sound, having defined an era, is nothing less than memorable, their trajectory bigger than life and their fall shocked the world. This is the kind of story you wish will never end.
Worst Idea Ever
By Jane Fallon
When it comes to writing about modern romance—Jane Fallon is the GOAT. Worst Idea Ever will, ironically, be the best romance novel you read in 2021. The book follows the lives of Georgia and Lydia who are so damn close, they're practically separated at birth. Lydia starts an online business which doesn't exactly take off and Georgia wants to help her out without making it super obvious—which means setting up a fake Twitter account to give her best mate some honest, anonymous moral support but pretending to be a potential customer. The stickler is that Lydia starts confiding in her new internet friend with secrets that could rip Georgia's marriage apart.
Love Bites
By Ry Herman
Welcome to the laugh-out-loud, feel-good queer romance book with a paranormal twist. She may be a mouthful but Love Bites is a fantasy romance book you need in your life, stat. Two years after a painful divorce, Chloe is still struggling to leave the house, paralysed by her anxiety. She ends up being bullied into a night out by her charismatic aunt and ultimately finds herself in a goth club, entirely on her own, in a weird part of town.
It's here that she meets Angela who is more or less the pinnacle of a perfect human being (smart, beautiful and one hell of a smile). There's only one thing though—Angela can only come out at night, doesn't feel the cold, doesn't eat and just casually, doesn't have a pulse.
Bila Yarrudhanggalangdhuray (River Of Dreams)
By Anita Heiss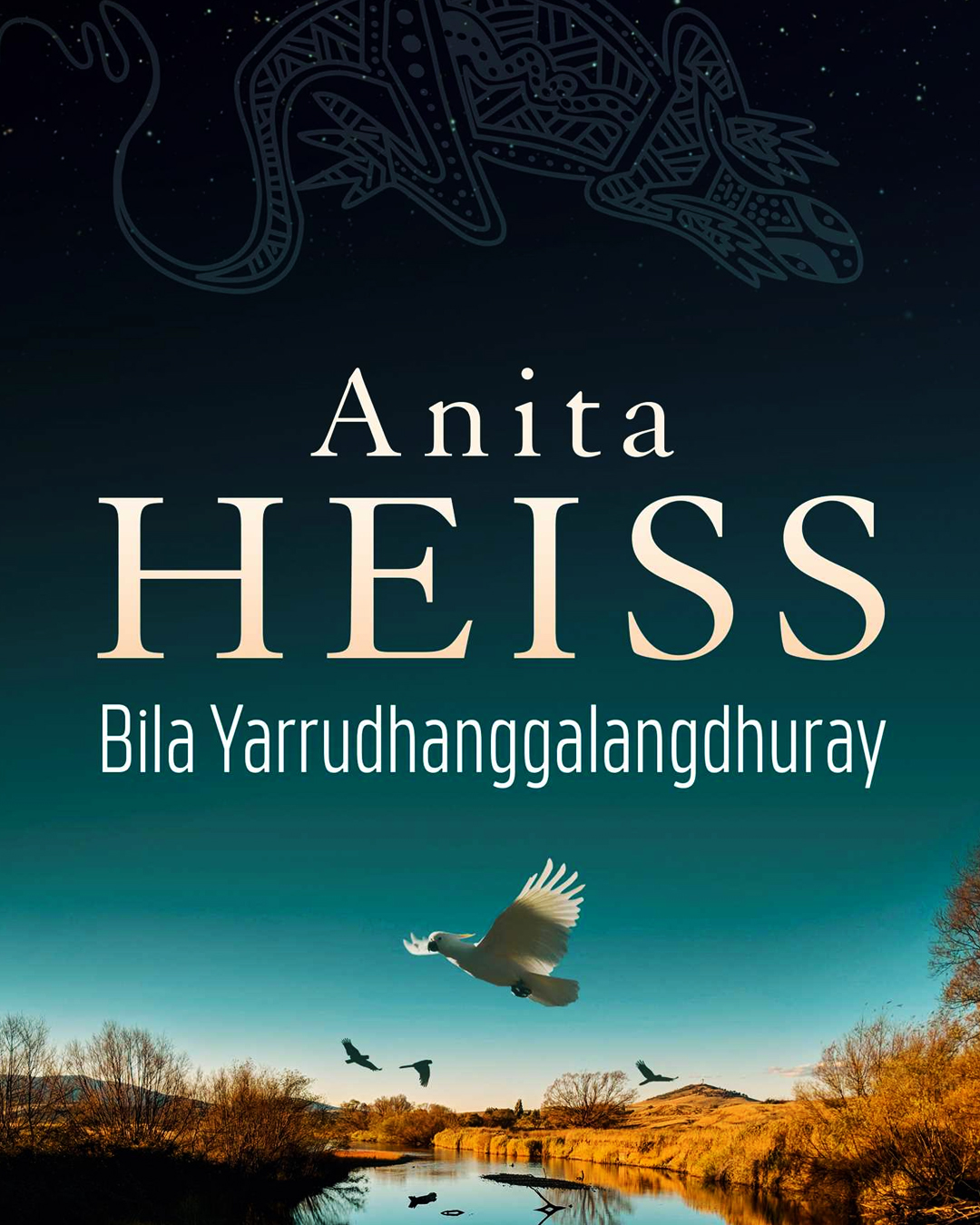 If you're looking for 400 pages of absolute literary beauty, look no further than Anita Heiss' epic romance book Bila Yarrudhanggalangdhuray. You already know Anita Heiss as the incredible author behind Growing Up Aboriginal In Australia which we hope you've already read by now (if not—head here to grab it), and her brand new novel is nothing short of the former's glory. While Bila Yarrudhanggalangdhuray oozes love and belonging, it's also based on devastating true events of loss from the Murrumbidgee River floods.
Wagadhaany is one of the lucky ones who survive but she's forced to move away from her miyagan (a Wiradjuri word for 'family'). When she meets Wiradyuri stockman Yindyamarra, she gets some sense of healing but ultimately, she longs to find her lost family and country.
Meet Cute Club
By Jack Harbon
Everybody knows there nothing more beautiful than romance forged in a modern-day book club. Jordan Collins is head of a romance book club (which is so very fitting) but he fears the club is slowly losing its momentum. Then along comes Rex who, by no mere coincidence, is both frustratingly obnoxious and breathtakingly handsome. As Jordan and Rex team up to bring the club back from the ashes, Jordan starts getting all up in his own feelings (Drake-style) and realises Rex probably isn't as obnoxious as he first thought. Meet Cute Club is the perfect weekend read. If you're looking for a steamy romance novel to knock your socks off, this is it.
The Henna Wars
By Adiba Jaigirdar
When Nishat comes out to her parents, they basically say she can be anyone she wants. Anyone she wants…. So long as she isn't really her true self. Because "Muslim girls aren't lesbians". Nishat obviously doesn't want to hide who she is, but she also doesn't want to lose her relationship with her family and this mission is only made that much harder once her childhood best friend comes back into her life.
Flávia is beautiful and charismatic and naturally, Nishat falls for her instantly. But when a school competition invites students to create their own businesses, both Flávia and Nishat choose to do henna, even though Flávia is appropriating Nishat's culture. Amidst sabotage and school stress, their lives get more tangled—but Nishat can't quite get rid of her crush on Flávia. You'll want to make sure you grab The Henna Wars for your next weekend away and you already know it's going to be one of the best romance books of all time.
You Exist Too Much
By Zaina Arafat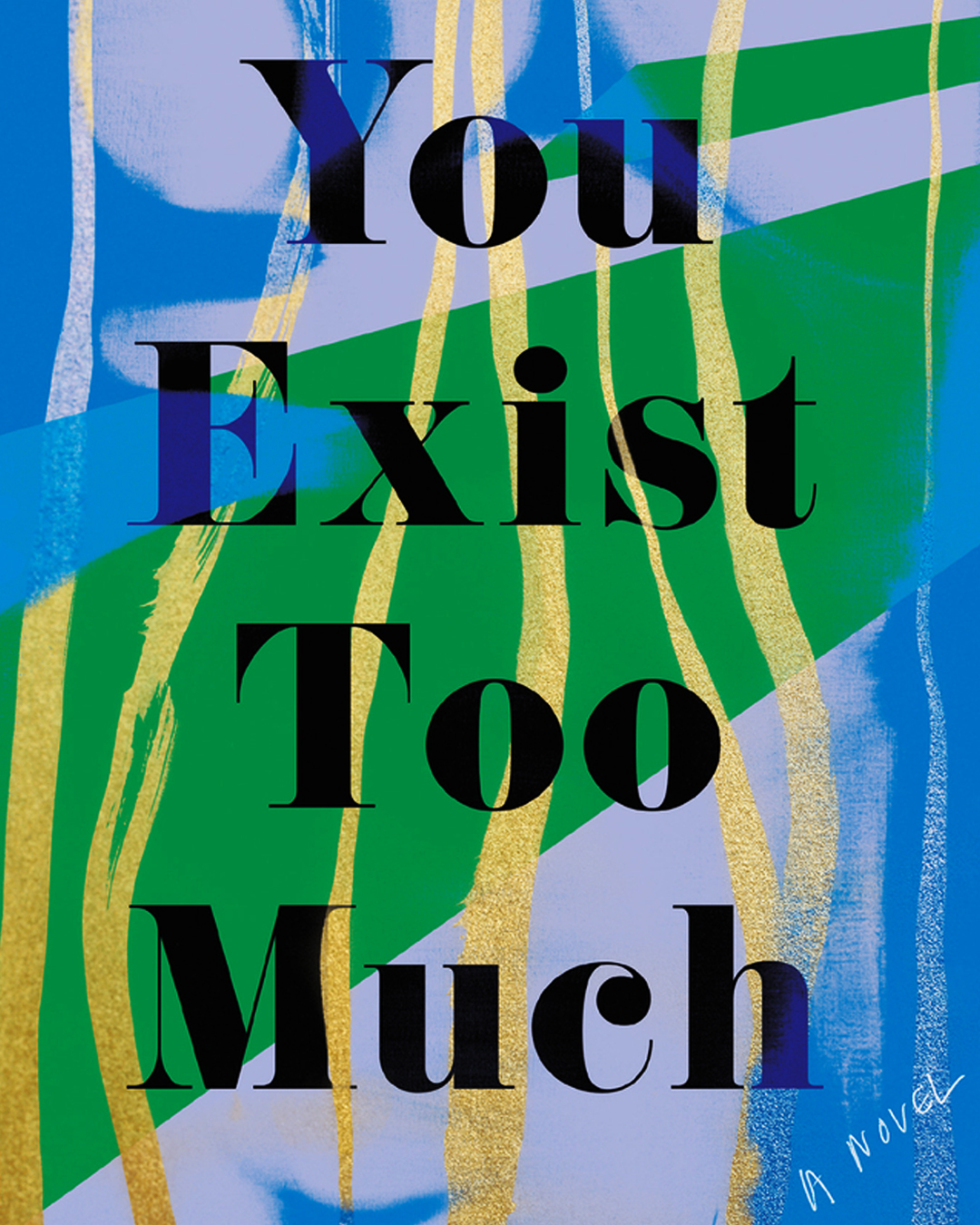 Strap yourself in for what we're calling will be the romance read of the year. On a hot day in Bethlehem, a 12-year-old Palestinian-American girl is yelled at by a group of men outside the Church of the Nativity for exposing her legs in a biblical city, an act they deem forbidden, and their judgement will echo on through her adolescence. When the girl finally admits to her mum that she's queer, her mum's only response is — "You exist too much".
Told in vignettes that flash between the US and the Middle East, Zaina Arafat's debut passionate romance novel traces this girl's journey from timid teen to sought-after DJ and aspiring writer. In Brooklyn, she moves into an apartment with her first serious girlfriend and tries to content herself with their comfortable relationship. But soon her desires, which she suppressed during her teen years, explode out into reckless romantic encounters and obsessions with other people. We love it, you'll love it and you're welcome in advance.
The Happy Ever After Playlist
By Abby Jimenez
For the people out there ready to dive into an epic rom-com, feast your eyes on The Happily Ever After Playlist. And spoiler alert — there's a dog involved. Two years after losing her fiancé, Sloan Monroe still can't seem to get her life back. Long story short, she "finds" a stray pup which essentially changes her outlook on life for the better. After weeks of unanswered texts, the dog's owner reaches out.
He's a musician on tour in Australia. And bottom line: He wants Tucker back. And, unsurprisingly, Sloan's not crash hot on the idea of giving Tucker back. Their flirt texts turn into long calls and the connection is only too real but the big question is whether this Jason guy will actually stick around or not.
If I Was Your Girl
By Meredith Russo
Amanda Hardy is the new girl in school. Like anyone else, all she wants is to make friends and fit in. But Amanda is keeping a secret, and she's determined not to get too close to anyone. But when she meets sweet, easygoing Grant, Amanda can't help but start to let him into her life. As they spend more time together, she realizes just how much she is losing by guarding herself. She finds herself yearning to share with Grant everything about herself, including her past. But Amanda's terrified that once she tells him the truth, he won't be able to see past it. Because the secret that Amanda's been keeping? It's that at her old school, she used to be Andrew.
Call Me By Your Name
By Andre Aciman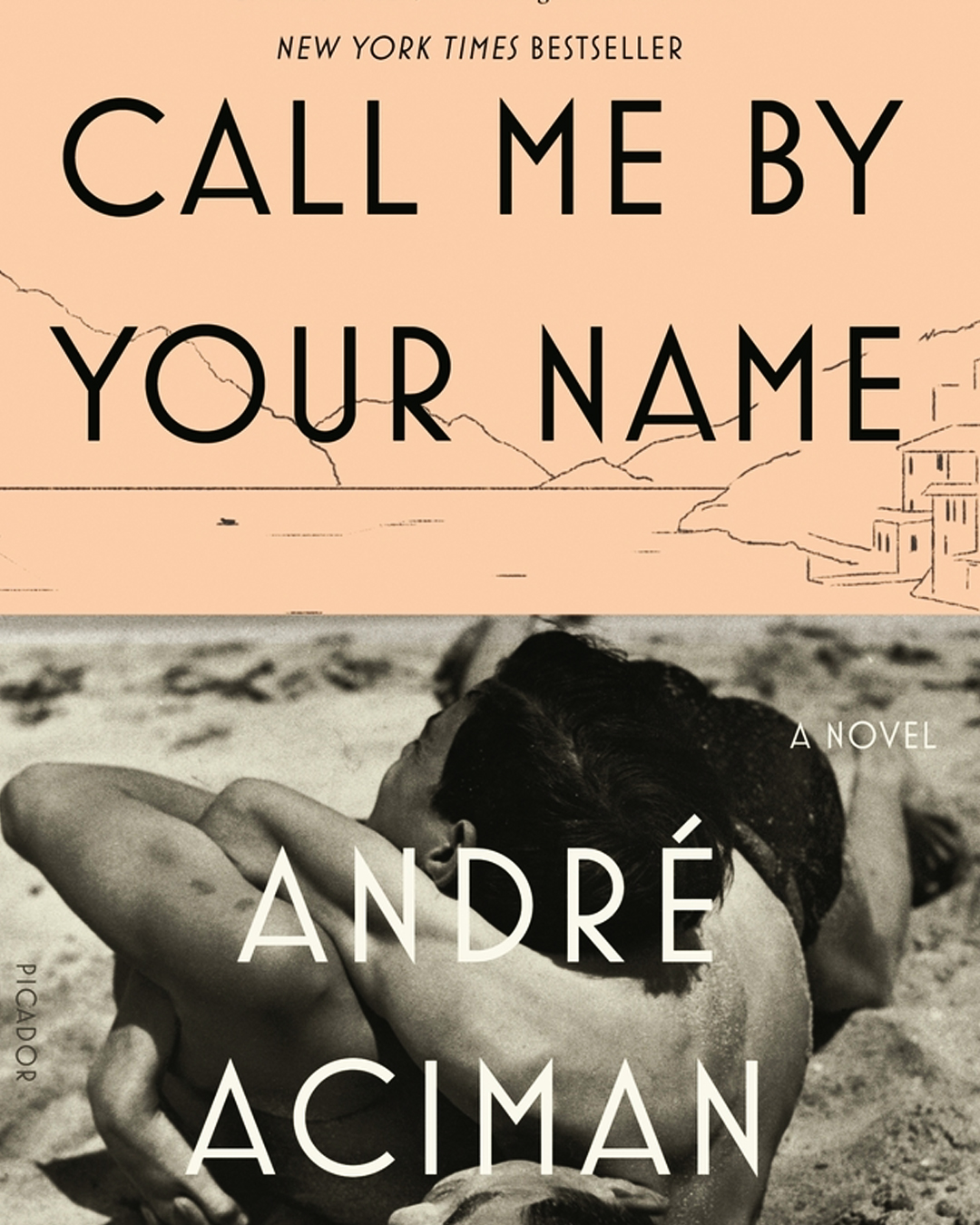 We dare you to try and tell us that this isn't one of the best romance books of all time. Spare us the collective groan, you knew this book would be in here and we guarantee most of you have made the time to watch and love the movie but not set aside some time for this poignant novel. Well, consider this your gentle reminder. Call Me By Your Name is the pinnacle of the summer romance book you have to read at least once in your life. A story of sudden and powerful romance, this guy tells the tale of 17-year-old Elio and his father's house guest Oliver during a restless summer on the Italian Riviera. There's an electric charge between the two for a whole six weeks and this coming-of-age meets romance novel will absolutely go down as one of the best you've ever read.
Normal People
By Sally Rooney
The best part about reading this book after Normal People was adapted into a TV show is that you now get the absolute pleasure of picturing Paul Mescal as Connell Waldron. What a treat. Normal People is a story of mutual fascination, friendship and love and is a modern portrayal of ye olde "girl-meets-boy" story and it checks in as one of the best romance books for adults in the 21st Century.
It follows the overlapping lives of Connell and Marianne who grew up in the same small town in the west of Ireland. In school, Connell is popular and well-liked, while Marianne is a loner. But when the two strikes up a conversation, their impact on each other's lives intensifies forever.
Want something a touch darker? Check out the best horror books you should have read by now.
Image credit: @seasonalmoodreader
Editor's note: Urban List editors independently select and write about stuff we love and think you'll like too. Urban List has affiliate partnerships, so we get revenue from your purchase.