Candles have been shown to boost wellness in multiple ways, from helping us sleep better and stay focussed, to lowering our stress levels. But science aside, there's just something special about lighting a candle that helps slow time for a moment. Maybe it's the soft flicker of light, or the physical act of slowing down to light it, either way, candles are one of the easiest ways we can take a moment for ourselves.
So where are the best scented candle brands? We hear you, it's hard to know which ones are worthy of your hard-earned dollars. So we've done the hard work for you— these are the best scented candles to light up your life in 2021.
Fazeek | Wave Soy Candle Teak And Neroli
This 100% soy wax candle is hand-poured in Melbourne and is beautifully scented with blonde-wood and honey aromas. It's cased in a beautifully unique rippled glass canister with a wavy design, which you can keep and repurpose long after the 70 hours of burning are done. If you like their candles, you'll probably love their designer soaps, sprays and oil burners too which look as beautiful as they smell. Fazeek is the place to go for some of the best scented candles Australia has to offer. Find it here.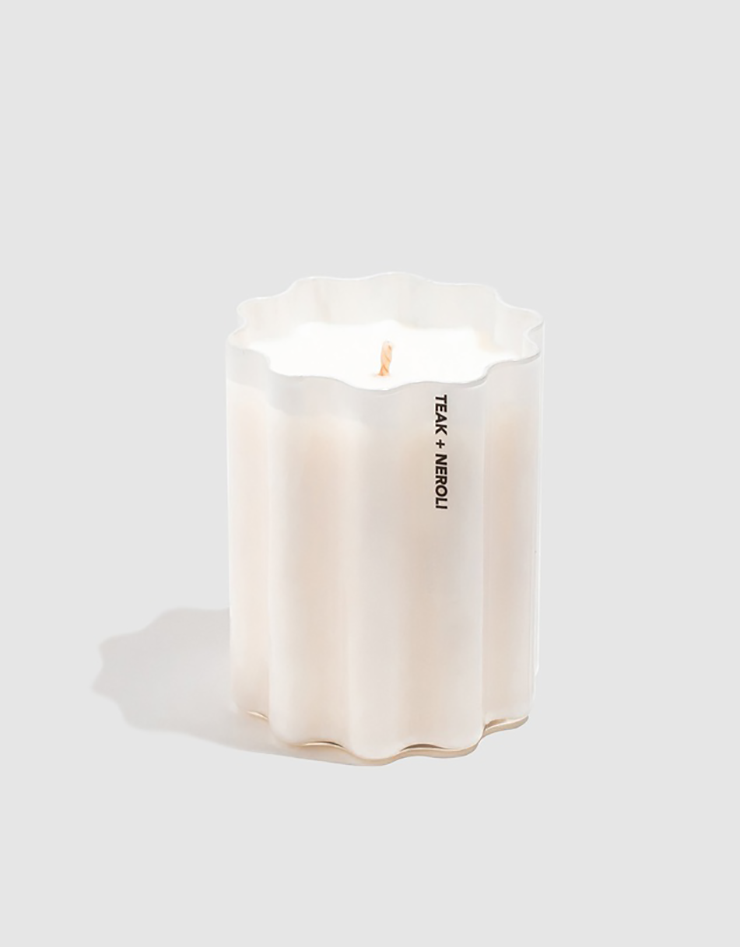 Aery Living |

Aromatherapy Before Sleep 200g Soy Candle

Looking for something to help you unwind before bed? This is one of the best scented candles to help you do just that. The Before Sleep scented candle from Aery Living is an aromatic blend of lavender, cedar, eucalyptus, bergamot and orange which is designed to help you unwind and relax at the end of your day. They're made from sustainably-grown, European soy wax and poured into reusable glass jars. You'll get 45 hours of relaxing aromas from this candle, just remember to blow it out before you drift off. Find it here.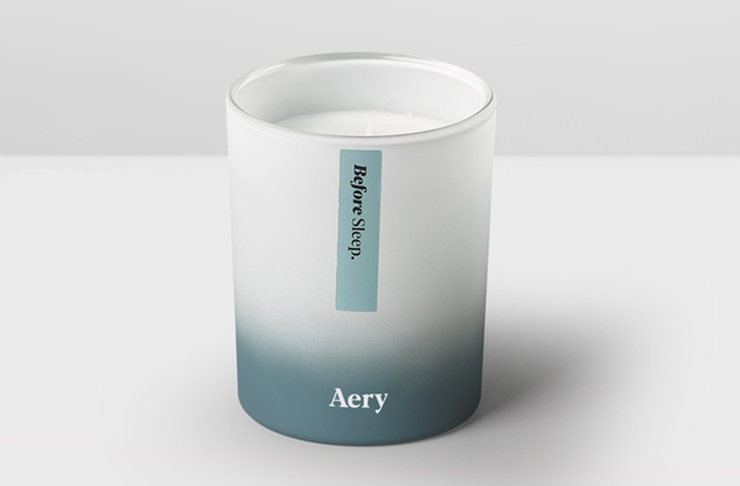 NIQUE | Lavender, Cucumber And Sage Scented Candle
You might know of NIQUE as a sustainable Australian fashion brand, but they've also ventured into candlemaking. This soothing scent with fresh cucumber, lavender and sage notes has been hand-poured using soy wax in West Pymble, NSW. It's the best scented candle for a little bit of luxurious 'me time'. Find it here.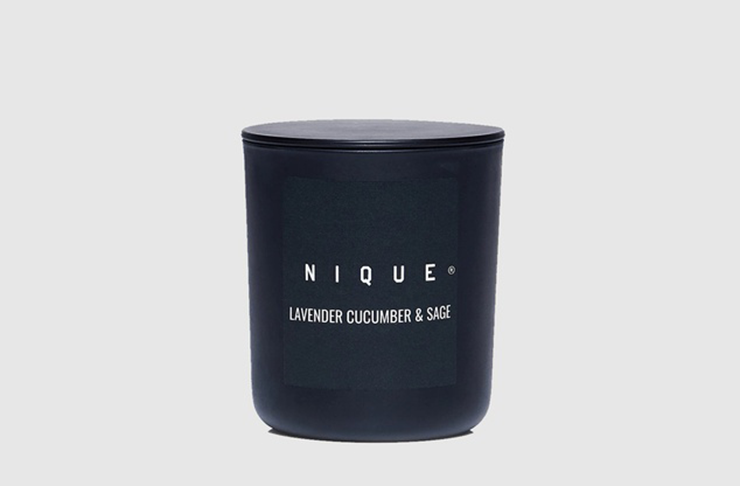 Aesop |

Aganice Aromatique Candle

This one is on the treat-yo-self end of the spectrum, but hey, who can deny the aromatic prowess of Aesop? This one will fly you to the medinas of Morocco, with notes of cardamom and subtle tobacco mixed in with mimosa. Named after the first female astronomer of ancient Greece, this is one of the best scented candles to transport you from the present and leave your troubles behind. Find it here.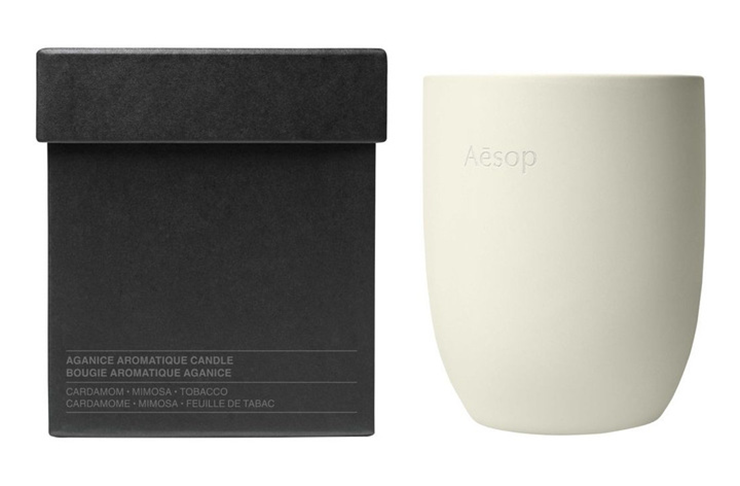 Glasshouse | Bora Bora Bungalow Scented Candle
If 'Bora Bora Bungalow' doesn't translate to 'relaxation' then we don't know what does. Turn your home into a tropical haven with this beautiful glasshouse scented candle and switch off for the evening. Each candle comes with a convenient glass lid, so you'll never have to worry about tarnishing the aroma with smoke when you blow the candle out. Find one of the best scented candles available here.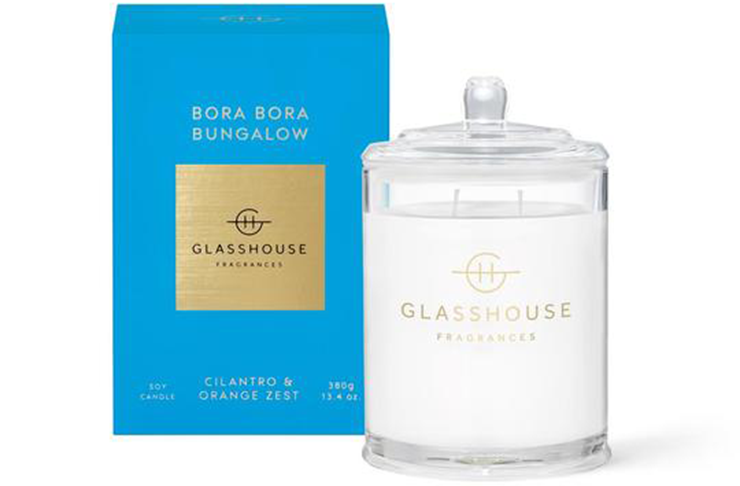 The Aromatherapy Company | Smith And Co. Elderflower And Lychee Candle
If you like the sweeter things in life, this elderflower and lychee candle from Smith and Co. is the one for you. The fruitier notes are backed up by a base of rich, musky flavours that will surely hit the spot. Made from soy wax, the candle is vegan-friendly and will leave your place smelling delicious for hours. Find it here.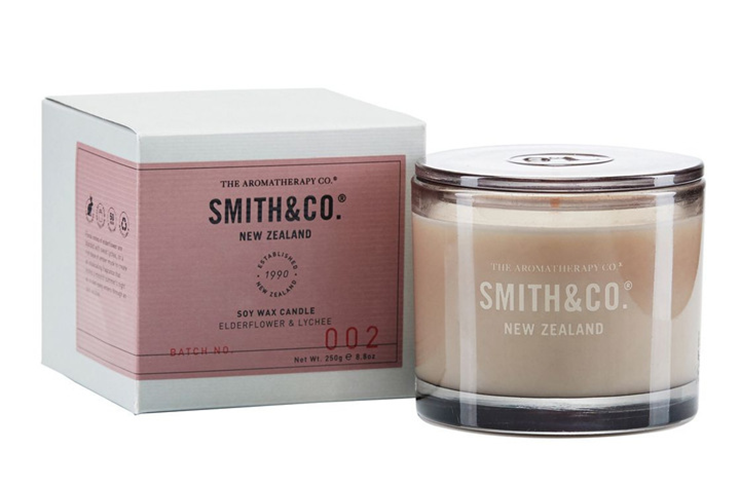 Sensori+ | Air Detoxifying Soy Candle, Macedon Trail
Feel like you're out in the bush with this scented candle that is both halal and vegan-friendly. It's been sustainably made in Australia with natural soy wax and is scented with Australian sandalwood, geranium and perennial vetiver plants. This candle has also been scientifically tested to be effective on over 100 airborne odours, so it's the best scented candle to buy if your housemate is letting the side down. Find it here.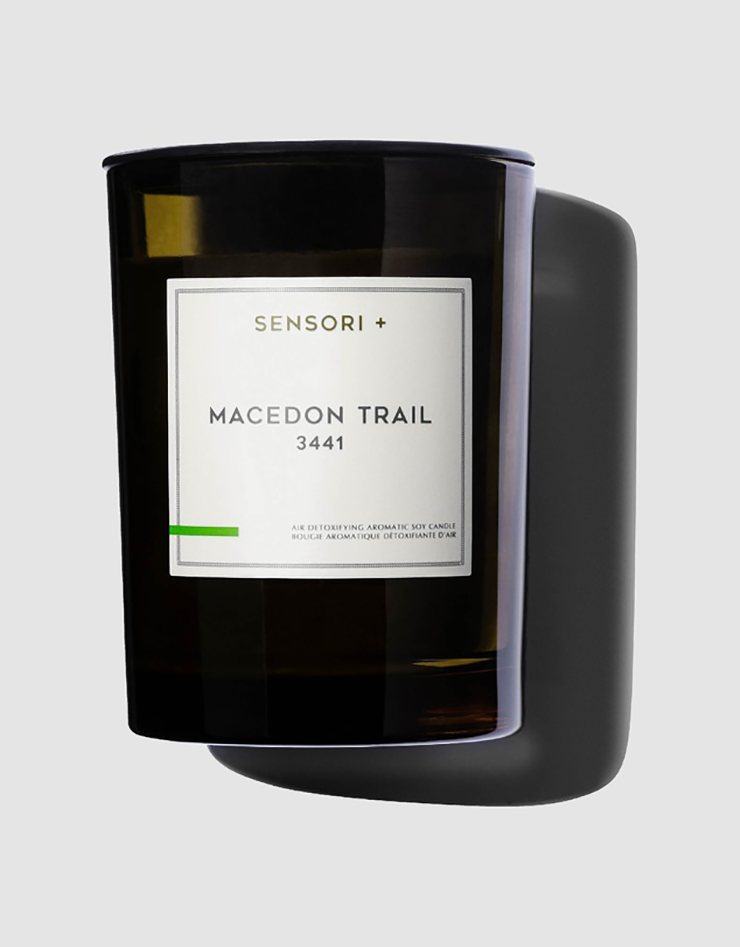 Home Republic | Stone Fresh Cut Gardenia 500g Candle
This large candle on a smooth marble base will give you plenty of hours of burn time, plus a gorgeous piece of stone you can keep and reuse. The double wick design gives you the option to increase the intensity of the scent, or keep things relaxed with just one at a time. It'll add a touch of luxury to your home or make the perfect treat for a friend. Find it here.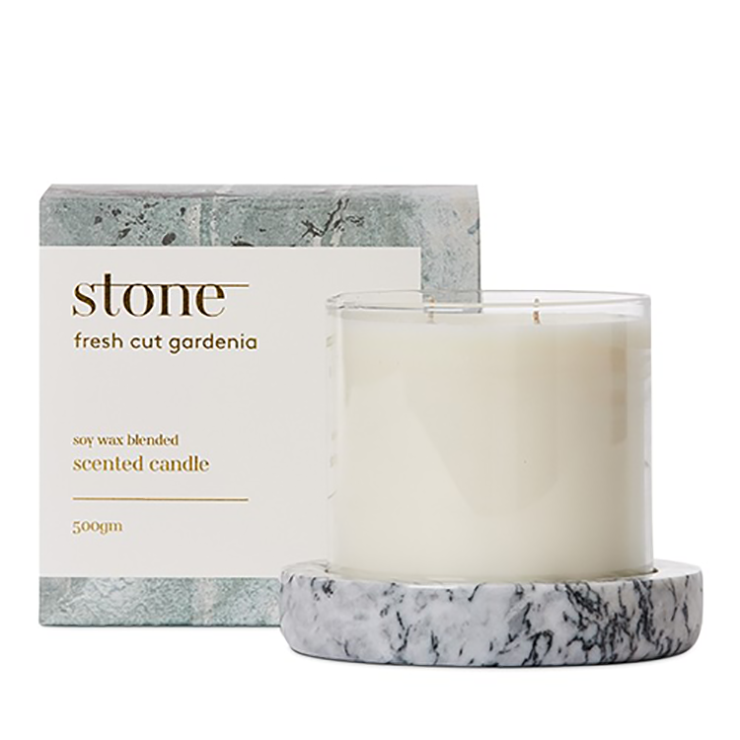 GUCCI |

The Alchemist's Garden, The Virgin Violet Candle

Hey big spender. If you've got $850 to burn—literally—then maybe Gucci's new Alchemist Garden Virgin Violet candle is for you. This luxury candle is encased in a designer porcelain jar adorned with gold leaf, and has been designed to accompany their scented perfumes. With notes of violet and musk, the candle will make your home smell like a garden of flowers. Find it here.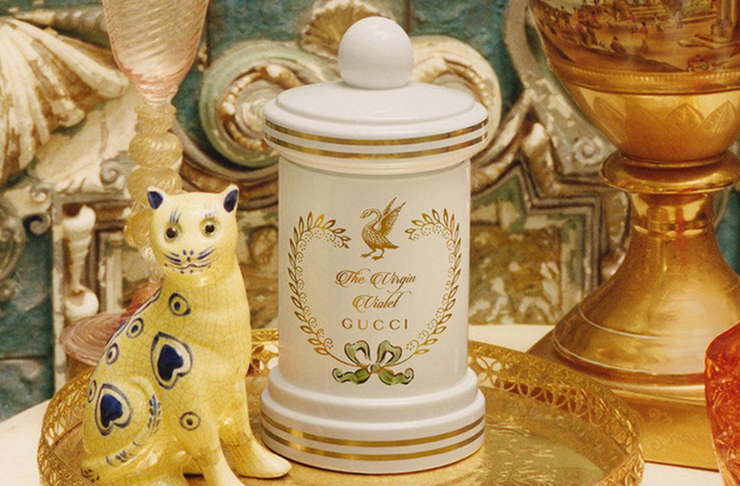 Now that you're feeling chill, take your pick of these chunky knits to keep warm in 2021.
Image credit: The Iconic
Editor's note: Urban List editors independently select and write about stuff we love and think you'll like too. Urban List has affiliate partnerships, so we get revenue from your purchase.