Murder, mystery, secrecy, parallel stories, empty investigations, lifelong grudges and naturally, a dark and undiscovered "woodland", these are just some winning qualities of the best thriller books.
And lucky for you, you'll find all of these in the list of the best thriller books below.
Read on for the best thriller books of 2022.
The Sinner
By Caroline England
Throw us a thriller plot wrapped in the guise of an old vicar and his wife and we're all there, baby. Dee Stephens seemingly has the perfect life—she's in a devoted marriage to her charismatic husband Reverend Vincent, an adoring congregation and has a beautiful daughter too. But the Reverend knows her every sin, and in a bid to escape a life she finds quite suffocating, tries to flee with Cal, an old school mate. On that note, the ol' Rev isn't as pure as he's made out to be and goes to great lengths to keep his life secrets unknown to others. Buy it here.
The Silent Patient
By Alex Michaelides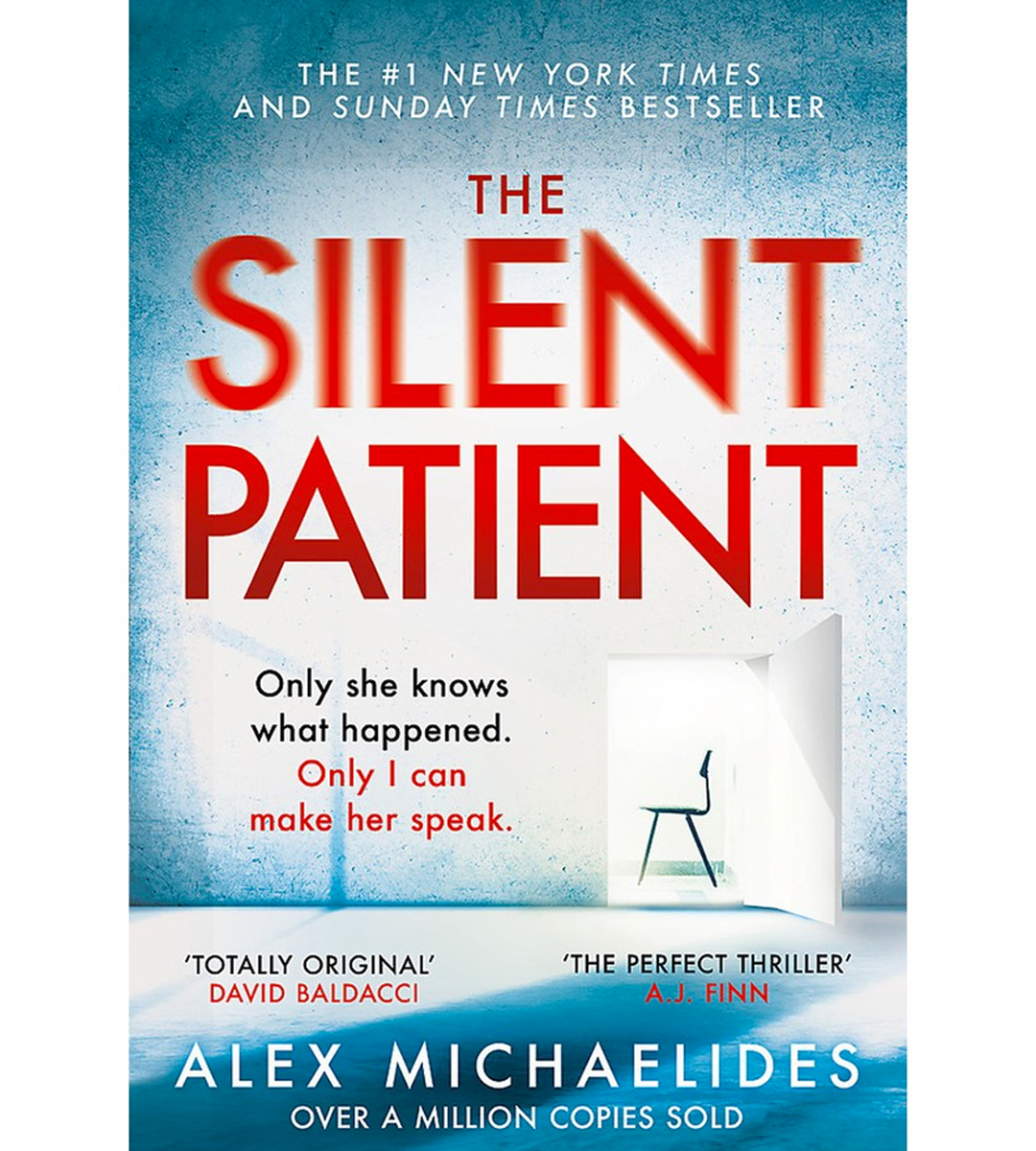 Believe us when we say, we basically inhaled this book. The Silent Patient weaves in and out of two main perspectives. The first is the voice of Alicia Berenson, wife turned convicted murderer of her late husband. She's been slotted into a psychiatric hospital for seemingly having shot her husband five times in the head and hasn't spoken since. The second is that of Theo Faber, Alicia's psychotherapist who is, for reasons unknown to us (at first), desperate to successfully treat Alicia and find out what led her to her downfall so quickly.
The Perfect Couple
By Jackie Kabler
If you're across TikTok, yes, this is the very book that is all over #booktok. Cliche title aside, this is another thriller book you'll get through faster than the last season of Stranger Things. One evening, Gemma returns home from work, only to find that her dear husband Danny, hasn't returned home. Hours go by, then days and still no sign. Obviously distraught, she heads to the police who affirm that a serial killer is on the loose. From here, dark secrets of Danny's begin to unravel but at the same time, Gemma's story isn't adding up—she has no recent photos of Danny and her neighbours were sure that she lived alone. Buy it here.
The Mother
By Jane Caro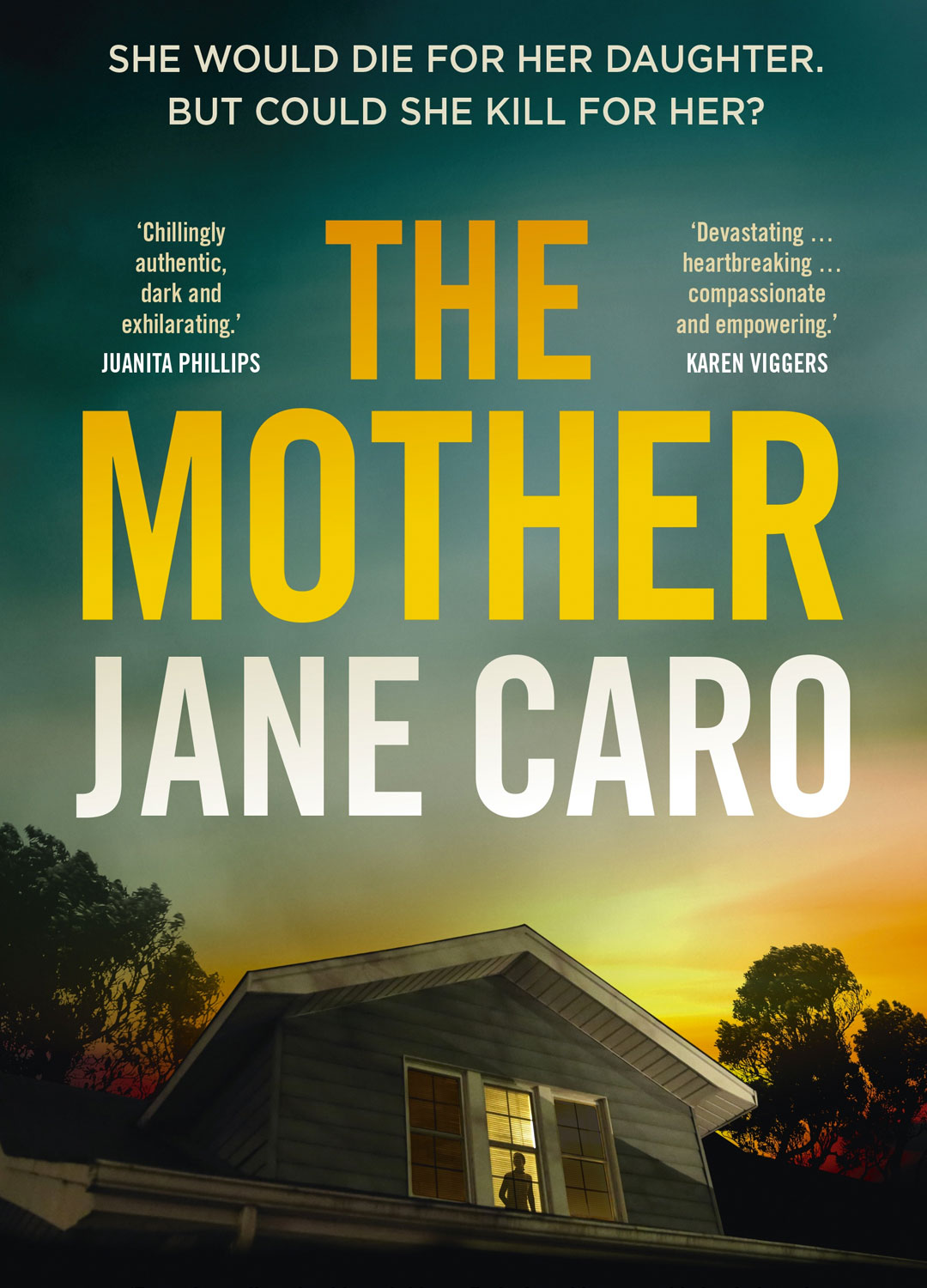 Get ready to bury your head into the most-talked about thriller book at the moment. Written by Walkley Award-winning journalist and author, Jane Caro, this bestselling story contains a moral dilemma at its core. Recently widowed, Miriam Duffy is a respectable North Shore real estate agent and devoted mother and grandmother. She was thrilled when her younger daughter Ally married her true love, but as time goes by Miriam wonders whether all is well with Ally, as she moves to the country and gradually withdraws, finding excuses every time Miriam offers to visit.
Nightshift
By Kiare Ladner
First up, we're hitting you very hard with this 2021 psychological fiction-thriller book which is already making waves. Strapped into the world of nightshift workers, obsession and London life—you know this book already has a winning trifecta to make you read it more times than once. Meggie is 23 and meets Sabine on shift and realises the person she actually wants to be in life. From here, her life spirals—she gives up her friends, her boyfriend and all the traps of a normal life just to work the same night shifts as Sabine. Meggie's fixation grows stronger for Sabine as she stops sleeping, starts drinking and becomes someone entirely different from who she's ever been. The big theme around Nightshift is whether we can ever really escape who we're meant to be.
The Woman In The Window
By AJ Finn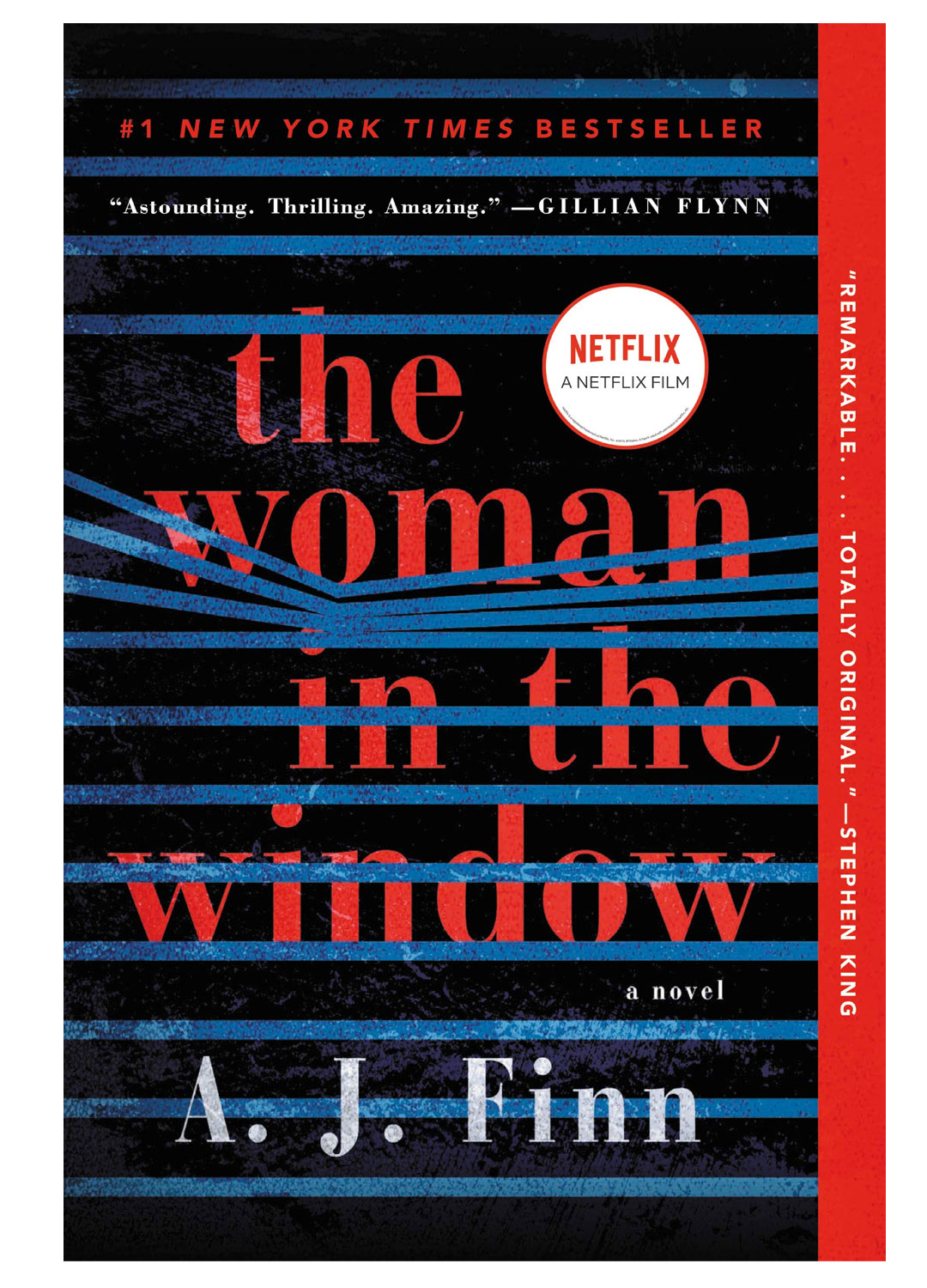 This one is for all our friends out there not across the magnificence that is The Woman In The Window which is definitely one of the best thriller books of the decade. If you've only watched the Netflix version of The Woman In The Window, your world is about to come crashing down because this read changed our lives and was easily one of the best thriller books of 2021 (and naturally—it's a thousand times better than its Netflix counterpart). Deliciously dark, this psychological thriller tells the life of Anna Fox. It's been around 10 months since she last left her home—too terrified to step outside onto New York's busy streets. Instead, she tends to her windows, watching the outside world and her neighbourhood, in particular, the Russels, who have just moved in across the street. They're picture-perfect but one night, a scream rips across the street and Anna witnesses something so horrific that barely anyone will believe her.
The Hiding Place
By Jenny Quintana
Marina is adopted. She's always known this however the real circumstances around her birth remain a massive mystery. She has small insights, like the fact that the local newspapers nicknamed her 'Baby Blue' after she was found wrapped in a blue blanket. She was also found at 24 Harrington Gardens. It's still standing, and one of the apartments is up for lease and it begs Marina to ask whether she might be able to find out the real truth behind her first few days in this world. Put The Hiding Place at the very top of your reading list this year.
People Like Her
By Ellery Lloyd
Here's the thing—if you start this thriller book early on Saturday morning, we guarantee you'll have it completely finished by Sunday afternoon. Emmy Jackson is a successful influencer with a pretty easy life. Everyone loves her, or so it seems. Emmy hasn't been super honest about her life though and harbours some seriously dark secrets and while she thinks she has her cult followers fooled, this is not the case. Someone out there knows her whole truth and has big plans to make her pay. You're going to want to cancel all other plans for this epic thriller book.
The Guest List
By Lucy Foley
If it's good enough for Reese Witherspoon's book club—it's damn good enough for us (and it's also one of the best thriller books of 2021). The Guest List is a gripping murder-mystery thriller set on a remote island off the windswept Irish coast. As a wedding takes place, old friends show up, past grudges emerge, hidden jealousy seeps in and then—plays dramatic music—a dead body is found. We guarantee you'll love this whodunnit read as much as we do.
The Herd
By Andrea Bartz
Girl boss culture but make it thrilling. That's exactly the vibe of The Herd and you'll be on the edge of your seat reading this brilliantly written thriller book. In this one, an exclusive New York all-female workspace (The Herd) is completely rocked by the mysterious disappearance of its founder, right before she's about to drop a bombshell announcement that would change the trajectory of The Herd forever. Two sisters are in it together to find out the haunting truth and spoiler alert (not really)—there's a major plot twist. Is Andrea Bartz one of the best thriller authors of our generation? We'd back that.
Blacktop Wasteland
By S.A. Cosby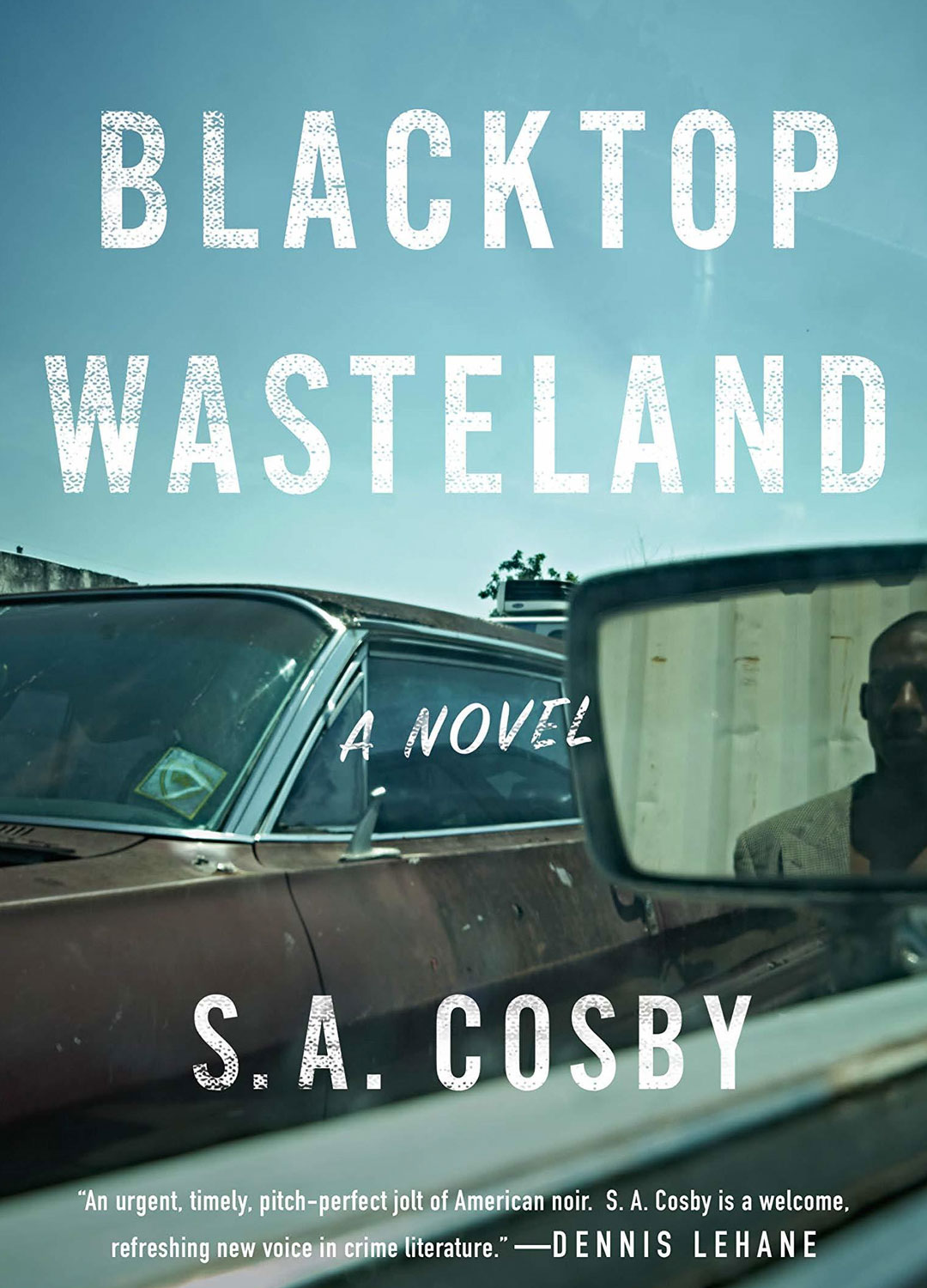 Strap yourself in for the best crime thriller book of the year. People are dubbing this guy a seamless hybrid between Breaking Bad and Drive, and we can confirm it's this and so much more. Bug is an honest mechanic with a dark past but he's paid his dues and has the rep of being the sharpest wheelman on the east coast. But as we know, all good things tend to come to an end and his shiny new life can only be saved by a one-time job—a diamond heist with a promising payout. Blacktop Wasteland is an absolute must-read, and if you needed one more push over the line to get you into it, Lee Child called it "sensationally good".
The Law Of Lines
By Hye-Young Pun
This award-winning book follows the parallel stories of two young women who both lose someone close to them. Se-oh returns from an errand to find her house in flames and father dead. The detective investigating the incident tells her that her father caused the explosion to kill himself because of overwhelming debt she knew nothing about, but Se-oh suspects foul play by an aggressive debt collector and sets out on her own investigation.
Gijeong, a high school teacher, receives a phone call that the body of her younger half-sister has just been found. Her sister was a college student she had grown distant from. Though her death, by drowning, is considered a suicide by the police, that doesn't satisfy Gijeong, and she goes to her sister's university to find out what happened. Her sister's cell phone reveals a thicket of lies and links to a company that lures students into a virtual pyramid scheme, preying on them and their relationships. One of the contacts in the call log is Se-oh. Get around The Law Of Lines, you won't regret it.
Saint X
By Alexis Schaitkin
Saint X is 320 pages of pure crime thriller goodness (intertwined with some coming-of-age literary gold). Claire is only seven years old when her older sister Alison vanishes from the luxury resort on the Caribbean island of Saint X on the last night of her family's vacation. Several days later, Alison's body is found in a remote spot on a nearby cay, and two local men, employees at the resort, are arrested. But the evidence is slim, the timeline against it, and the men are soon released. It's national tabloid news, a lurid mystery that will go unsolved. Years later, riding in a New York City taxi, Claire recognises the name on the cabbie's licence, Clive Richardson—one of the men originally suspected of murdering her sister.
The Neighbour
By Fiona Cummins
The Neighbour ticks all the boxes for one hell of a thriller. A family looking for a fresh start, check. A picture-perfect home next to woodlands, check. A sling of unsolved murders and a pending investigation, check. And of course, creepy neighbours who ooze community spirit but really all carry dark secrets, check.
Want more? The best horror reads of the year are right here.
Image credit: @leafyliterature
Editor's note: Urban List editors independently select and write about stuff we love and think you'll like too. Urban List has affiliate partnerships, so we get revenue from your purchase.