When you're a new parent, shopping for a fresh set of wheels can be a pretty daunting task. When you've got twins on the way, or you're in the midst of growing your little fam from one to two or more, it's an even trickier job. But a shiny new drop from cult baby brand Bugaboo is here to tick all the boxes—and make morning strolls and brunch catch-ups a total dream.
Say hey to the brand-new Bugaboo Donkey 5. This legendary, stylish side-by-side pram is probably on the wish list of most new mums and dads. In General, Bugaboo prams are coveted for their slick, minimalist style and their hard-to-beat, easy (in most cases, life-changing) design.
In the Bugaboo range, the Donkey has been a fave for growing families worldwide since it launched 10 years ago, available in Mono with room to grow, Duo for siblings of different ages, and twin for double trouble. Its fifth edition brings heaps more colourways and new features.
With the launch of Bugaboo Donkey 5, Bugaboo has basically taken all of the best parts and introduced even more features. As for what's new, the Donkey 5's roomy carrycot is officially one of the most ventilated carrycots on the market, thanks to a breezy new panel and canopy. With the Donkey 5, you can get a little closer to your bub (or bubs!) thanks to a new higher seating position of the carrycot, seat, and side luggage basket. The pram's fold has been improved too, making it smoother and even easier to use.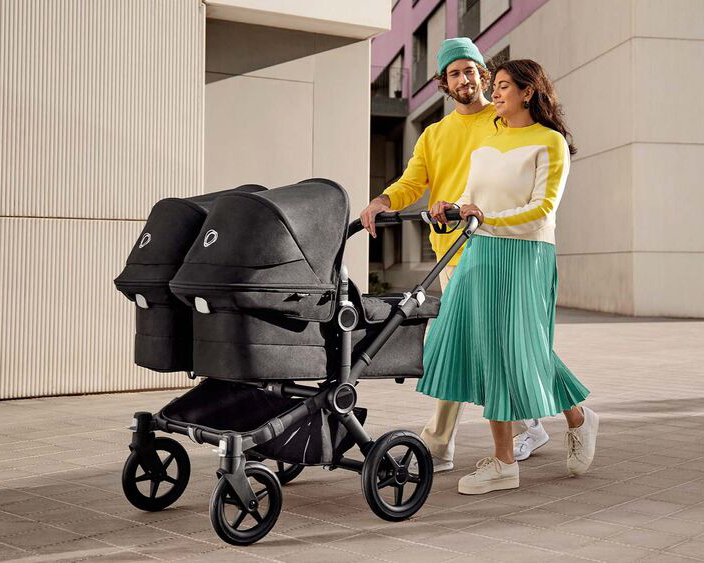 Last but not least, you'll be able to customise the Donkey 5 too thanks to heaps more colour combinations, which include shades like Stormy Blue.
For Bugaboo, it's all about creating shared experiences. The Donkey 5 creates a connection that keeps siblings close by being able to interact with each other as well as with their parents.
The Bugaboo Donkey 5 is currently available for pre-order and will be released from Tuesday 15 February, 2022. Head over here to shop now.
Image credit: Bugaboo
Editor's note: Urban List editors independently select and write about stuff we love and think you'll like too. Urban List has affiliate partnerships, so we get revenue from your purchase.