We all love a post-workout buzz and the rush of motivation that comes with a new activewear purchase. But when some activewear gives up the ghost faster than Friday night frivolity flattens Saturday morning's plans, the feel-good vibes are replaced with buyer's regret.
According to Clean Up Australia, every 10 minutes Australians dump 15 tonnes of clothing and fabric waste, totalling a whopping 31 kilograms of waste per person, per year. If you want to concentrate on improving your PB at the gym by 31kgs instead of contributing it to landfills, there are easy things you can do to change your habits.
One of the easiest things you can do, and still guarantee that new activewear pick-me-up, is to purchase mindfully. Invest in quality-made products that will last you, if not an entire lifetime, at least a decent chunk of yours.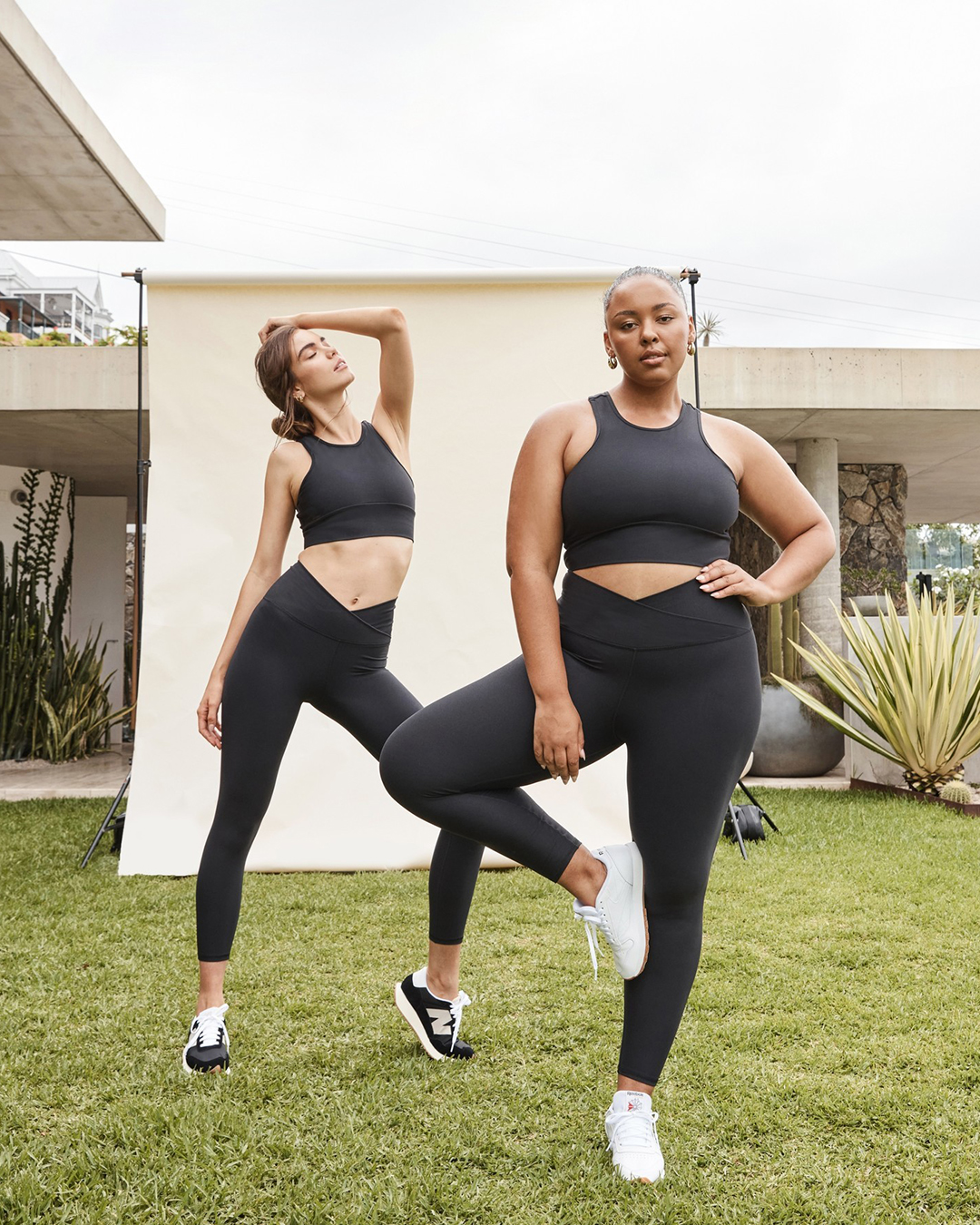 One brand prioritising the planet's health as well as its customers, is the Aussie-made label, dk active. From go-to-whoa, the impact on the planet is considered, including how your new garments get to you—delivered via 100% carbon offset delivery partners, to reduce their own carbon footprint. The studio where the collection comes to life in North Brisbane is also solar-powered to reduce energy consumption.
The range is also crafted with long-term wear in mind, using high-quality materials, and constructed to last. All of the fabrics are made from ethical and organic materials, with a transparent supply chain, eco-friendly processes and packaging, committed to respecting animals and most importantly designed for every body shape and current point in your life journey.
Stocking up to size 24, and arriving in non-toxic and biodegradable satchels made from plants you can easy compost at home, there's an aspect of feel-good to find at every turn, stretch and sweat.
Check out the whole collection over here.
Image credit: Supplied
Editor's note: Urban List editors independently select and write about stuff we love and think you'll like too. Urban List has affiliate partnerships, so we get revenue from your purchase.