Whether the plotline of HBO's Euphoria makes total sense to you or not, one thing is for certain right now—the show's influence on fashion and beauty is insane. Yes, the year is 2022 and we get our style cues from quick TikTok loops, Rihanna's pregnancy reveal, and chaotic, morally ambiguous teen dramas.
Now that you're caught up, let's dive into the totally beguiling cool girl meets #bitchcore style worn by Cassie, Maddy, Kat, Rue, and Jules. Behind Euphoria's damaged youth style is costume designer Heidi Bivens, who also masterminded the wild girls in Spring Breakers. From spaghetti straps to cut-out dresses, harnesses, and hyper colour mesh tops—this is the hardcore fashion we all wish we wore on casual clothes day in high school, but probably never did.
While direct matches for Bivens' Euphoria wardrobe have sold out almost everywhere, here we've handpicked a few must-know designer labels and copy-cat styles at more affordable prices. Basically, if you're looking to emulate the vibe of Euphoria, we got you.
Louisa Ballou "Sex Wax" Cut-Out Dress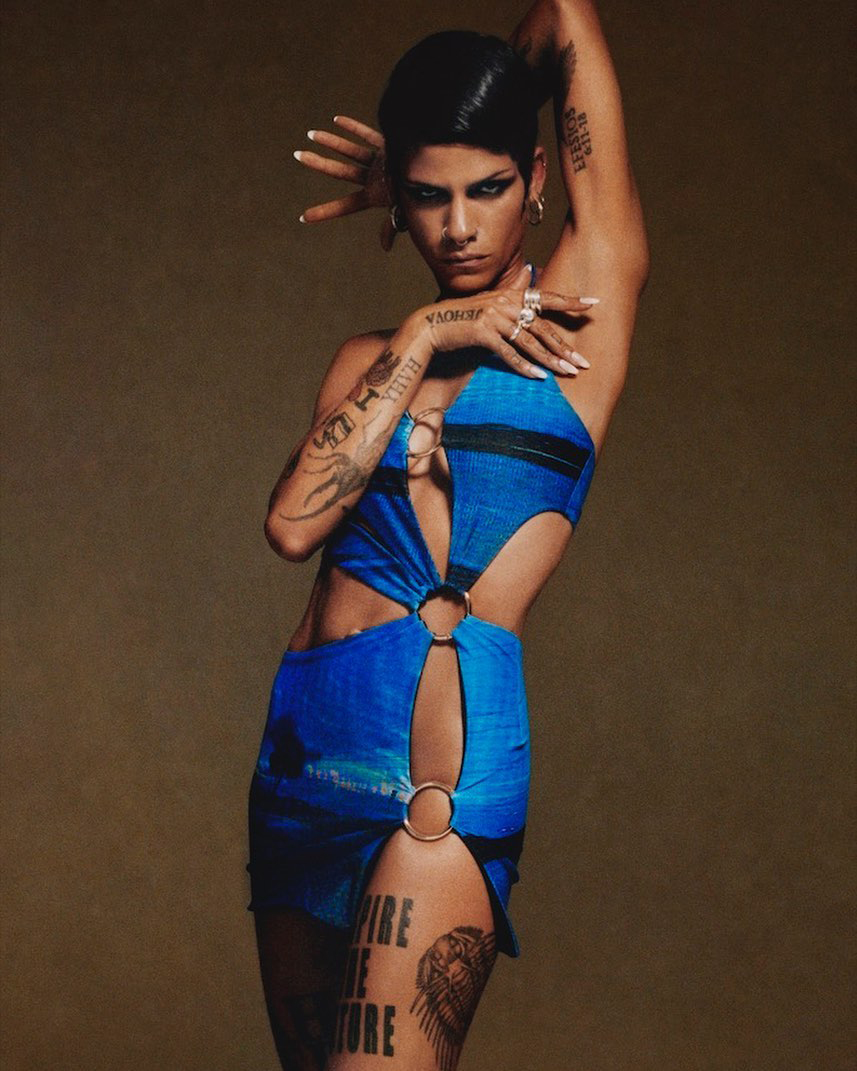 Pretty much anything from Central Saint Martins graduate Louisa Ballou would feel right at home in the world of Euphoria. Take the plunge with her sell-out jersey "Sex Wax" cut-out dress, currently on sale at SSENSE. Shop here.
Cotton On "The Baby Tee"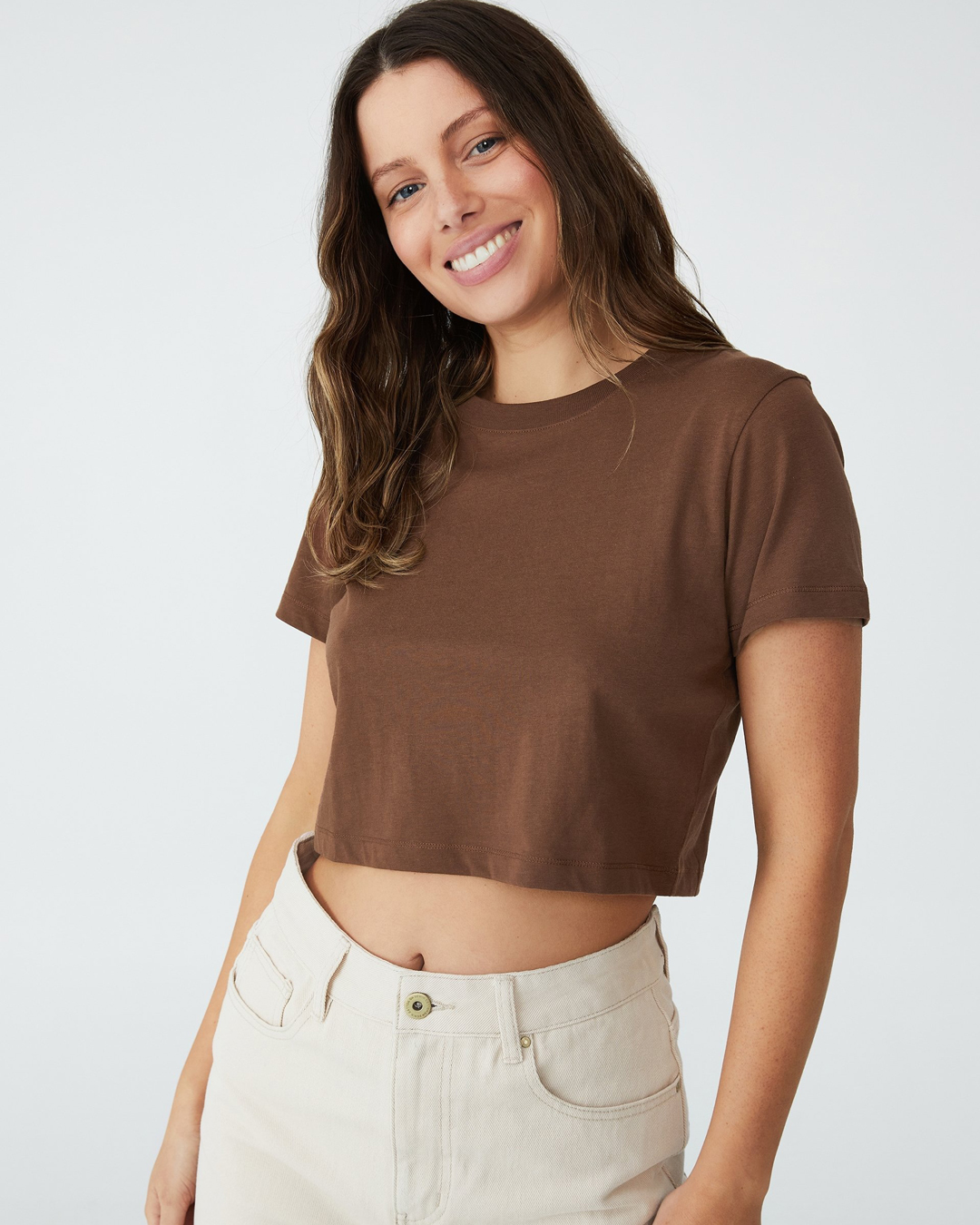 Euphoria is a lesson in Y2K style and yep, it is responsible for the resurgence of the baby tee in 2022. Cassie's Vanna Youngstein tank from season 1 might be impossible to get your hands on, but you can give off the same mood with this cute Cotton On tee. Shop here.
Anna Sui Daisy Chain Pendant Necklace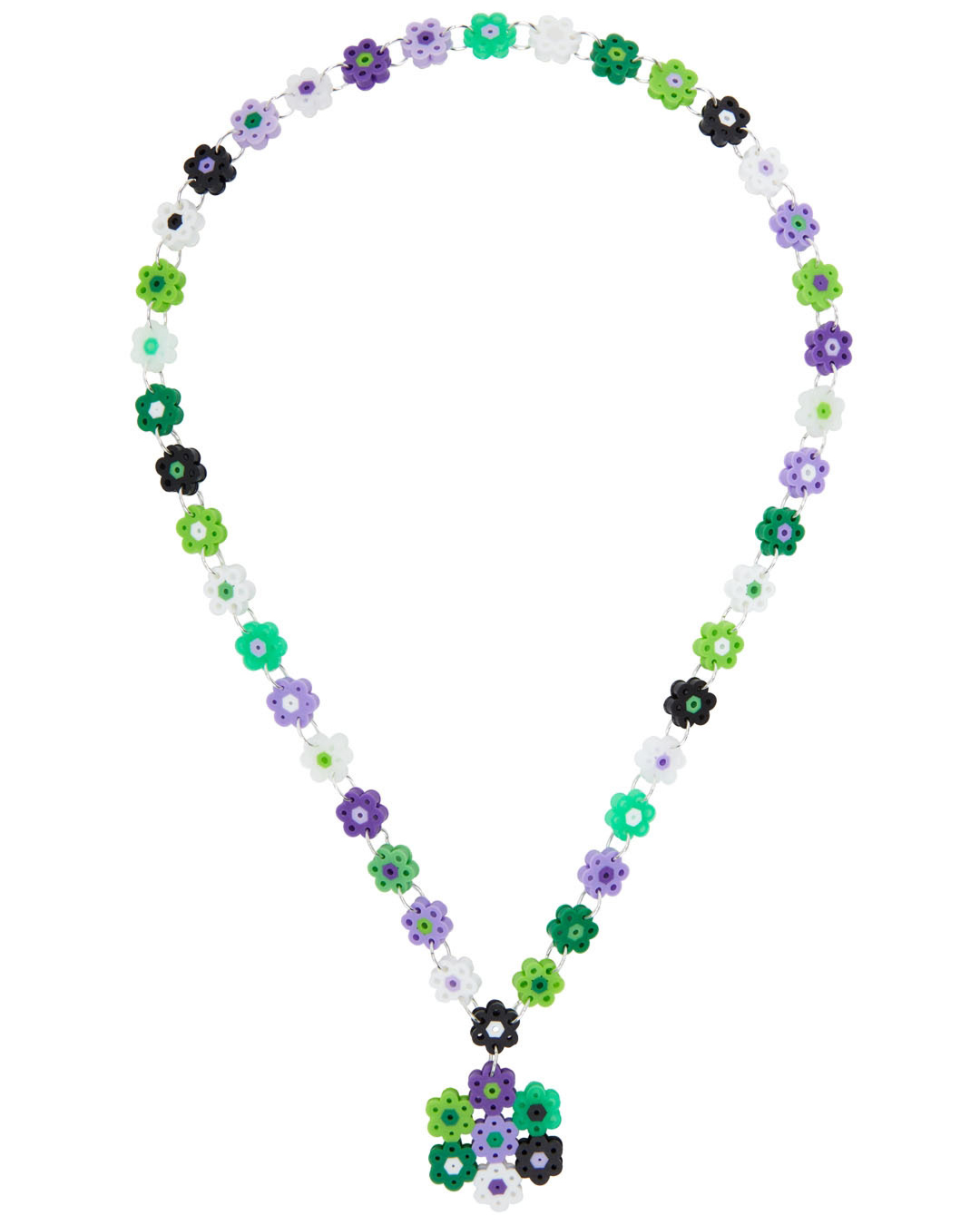 Equal parts innocent and e-girl, we can totally imagine Jules rocking this cute collector's piece from Anna Sui. Shop here.
I.AM.GIA Lucid Top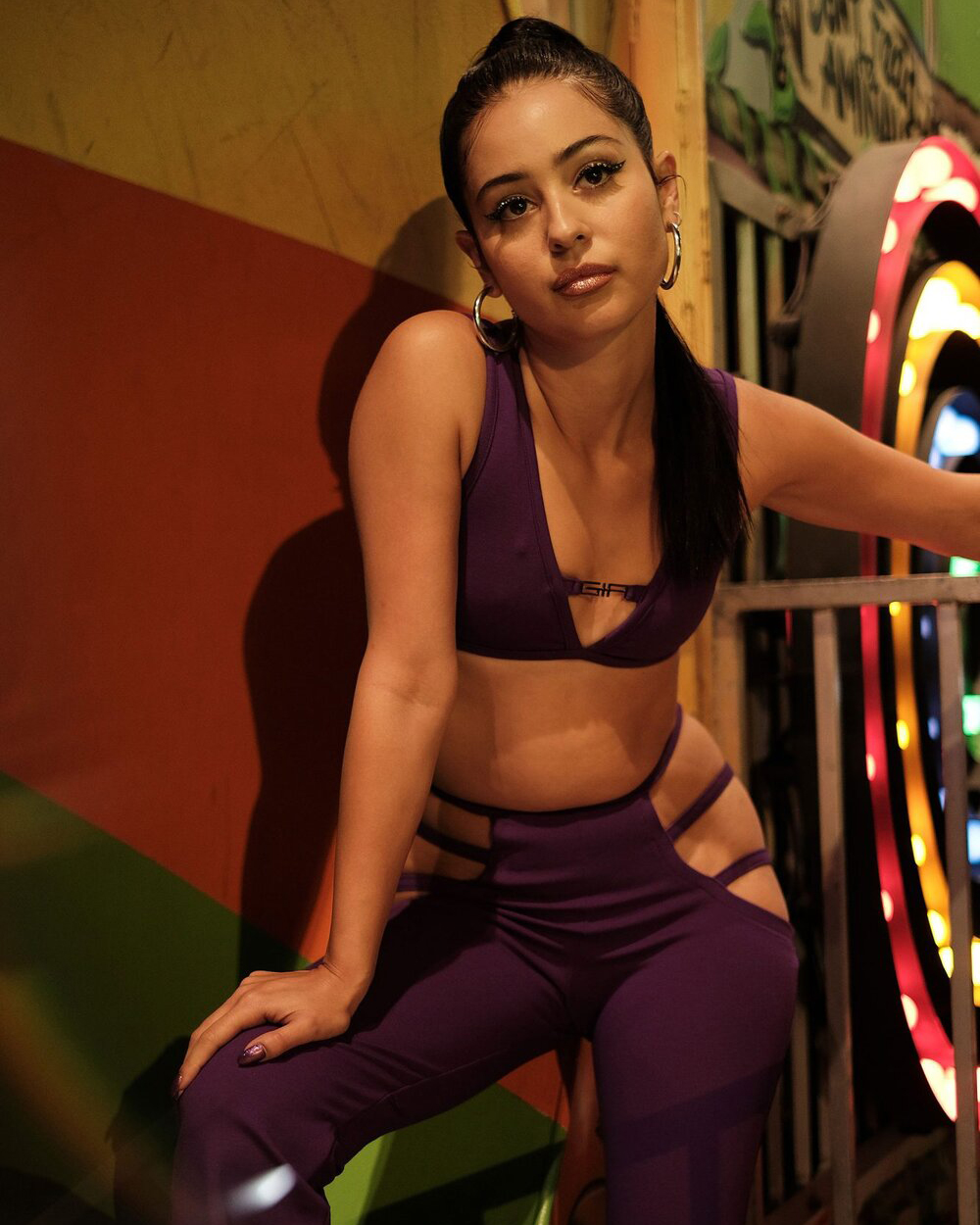 Ok, we almost have a match here. Maddy is wearing an I.AM.GIA set in this season 1 ep, which you can currently shop in black, bright red, and white here.
Fruity Booty Zebra Print Tank Top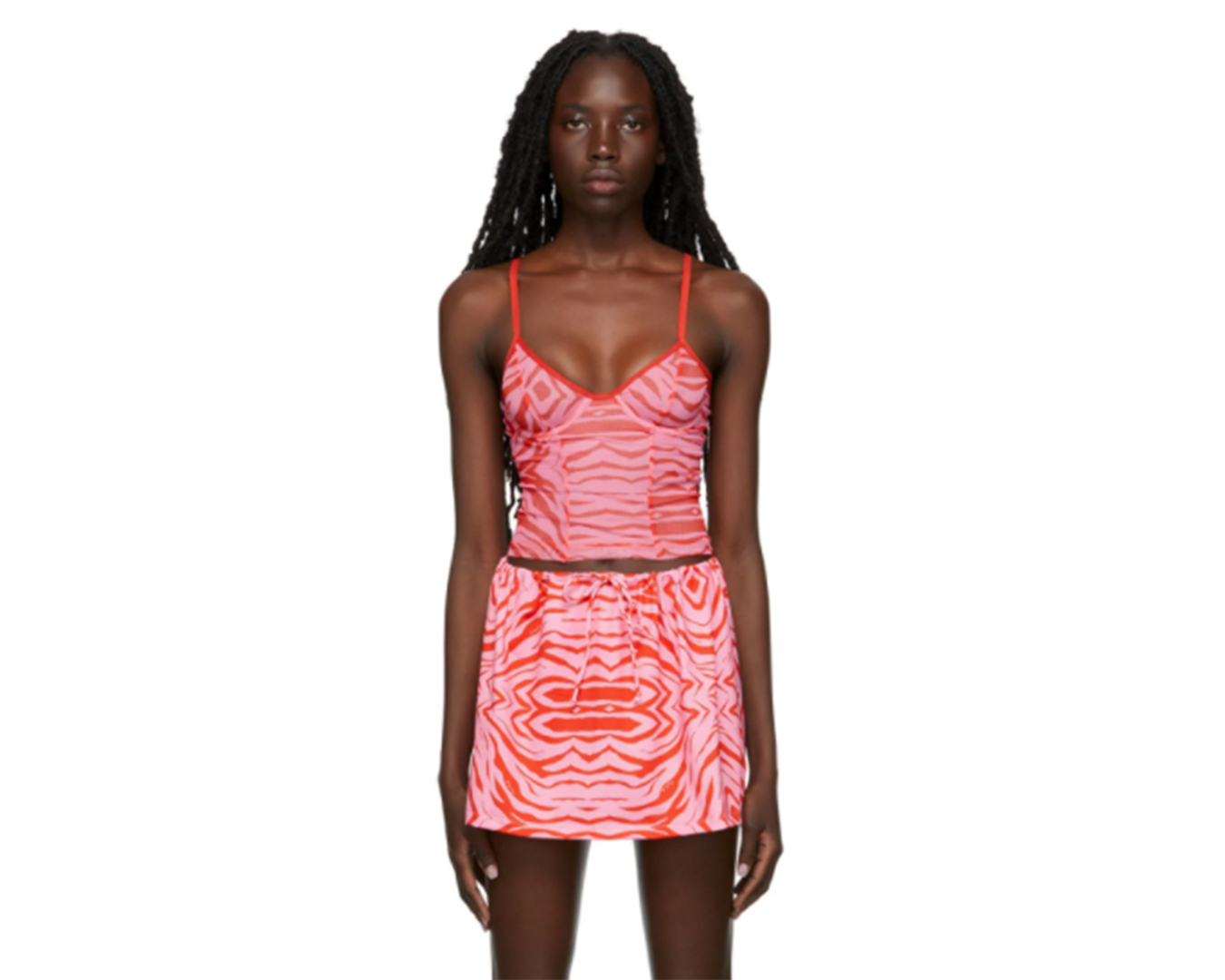 This pink and red tank from zesty lingerie label Fruity Booty might be a colour departure from Cassie's signature teal, but we reckon she'd go for it anyway. Shop here.
Converse Chuck Taylor All Star Hi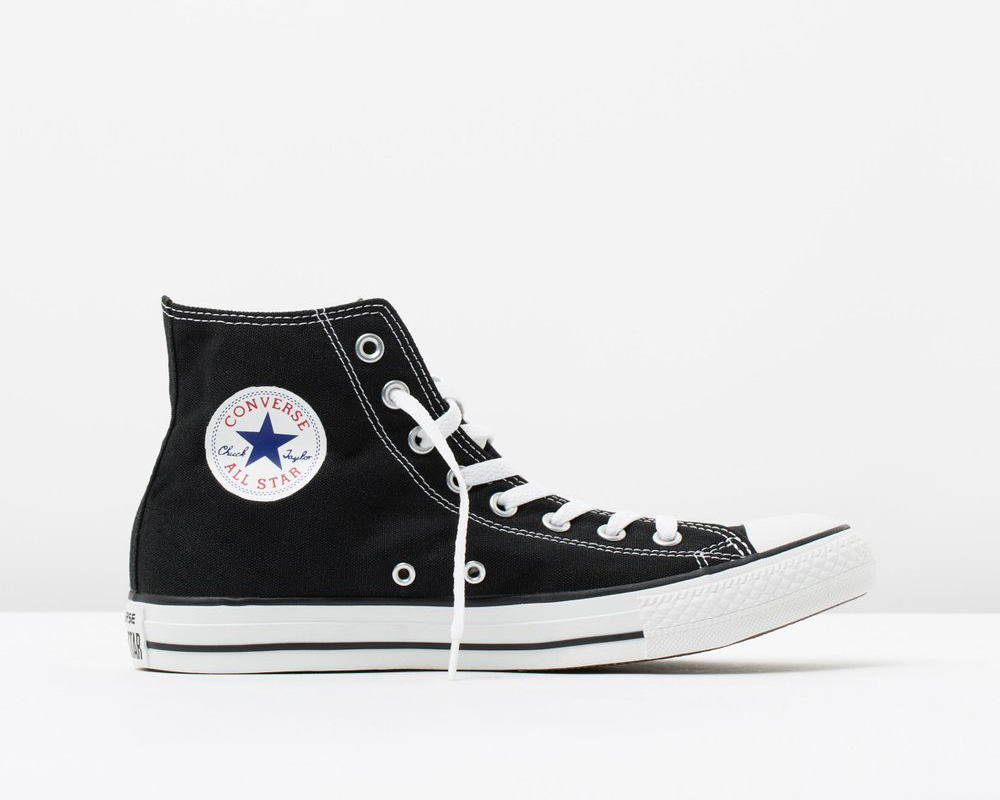 Rue's go-to footwear and, let's be honest, a wardrobe staple no matter your style—the Chuck All Star Hi is an easy buy-in that will go the distance. Shop here.
Collina Strada Yellow Split Market Short Sleeve Shirt
If you're ready to really invest in the Euphoria look, Collina Strada is the NYC-based label that needs to be on your radar. Rebellious, decadent, and playful, this button-down reminds us of Rue's Hawaiian shirt moment, with a touch more glam. Shop here.
By.Dyln Suki Corset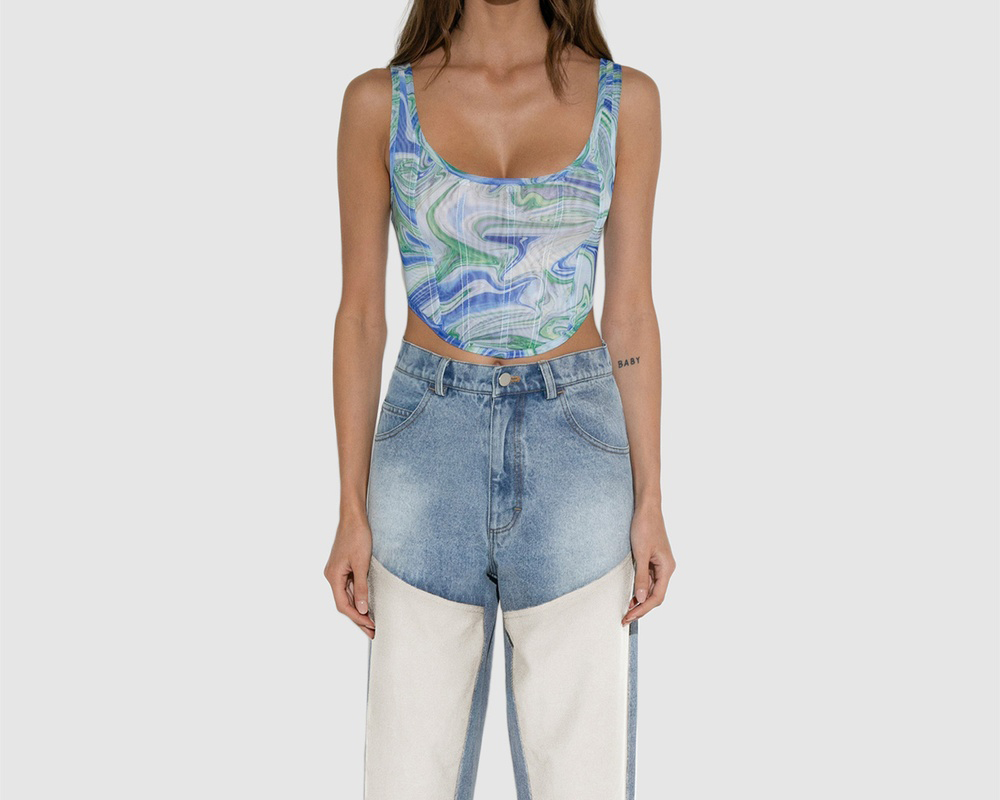 Another label giving off major Euphoria vibes is By.Dyln—think crop tops, sweat shorts, tie-dye, and oversized hoodies. We especially love this blue mesh corset. Shop here.
Miaou Demi One Piece Swimsuit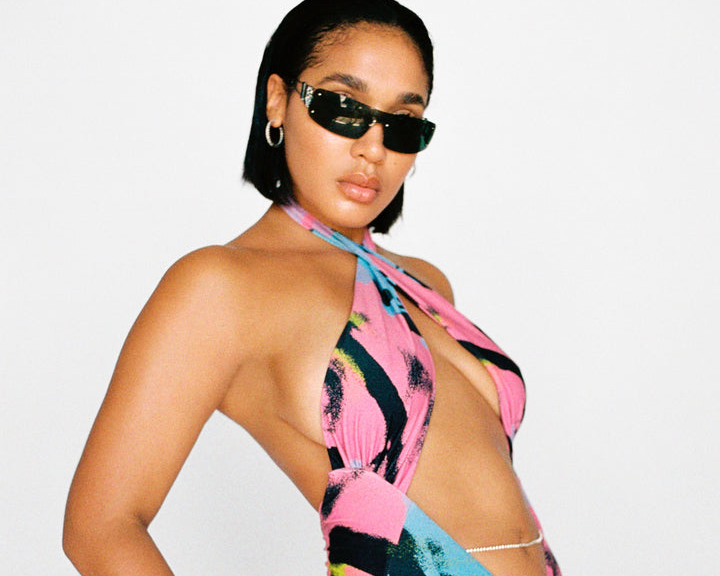 Another match! Worn by Maddy in season 2, Miaou's demi one-piece swimsuit in the print "Hot Take" is currently available to pre-order at Revolve and on waitlist at Miaou's online store.
Dangerfield Tartan Mood Pleated Skort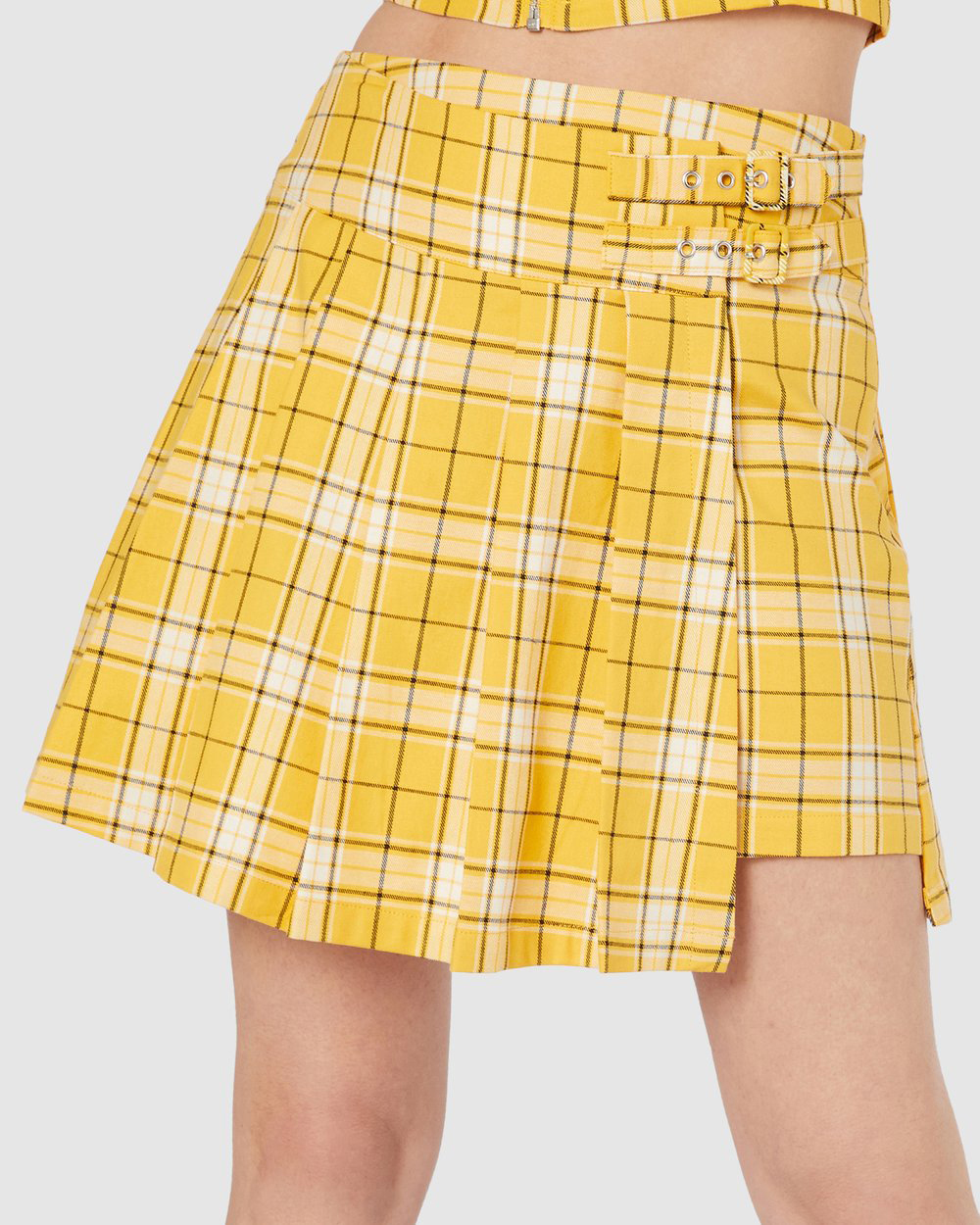 The mustard yellow checked mini skirt Jules wore in ep 10 of season 1 was actually a Top Shop piece—and while it's now sold out, we think this slightly sunnier Dangerfield skort would still feel at home in Jules' wardrobe. Shop here.
Chet Lo Divine Halter Top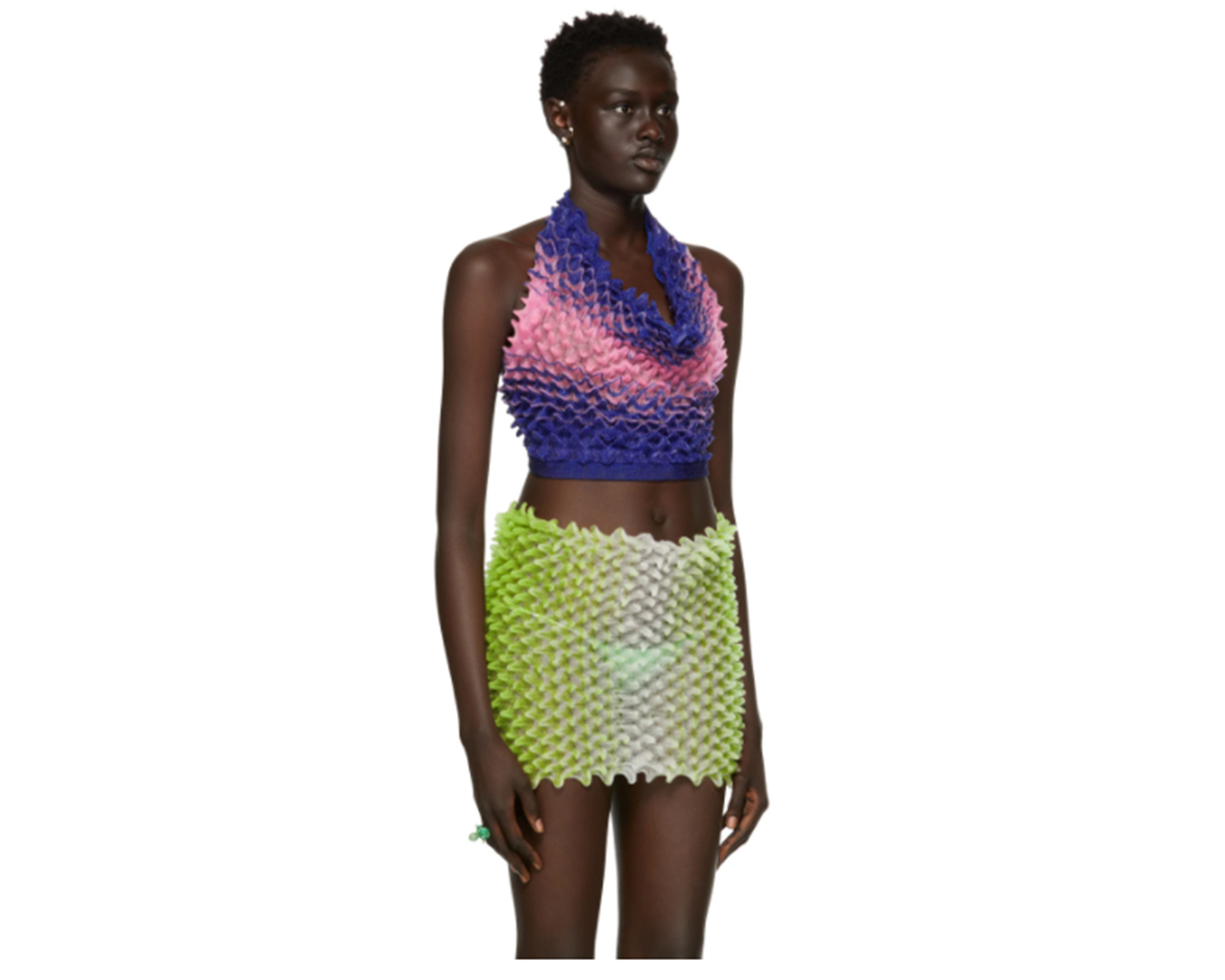 Textural and neon bright, Chet Lo's signature 3d-spiked knitwear has the sort of irreverent future fairy vibe that is so Jules. Shop the pink and blue halter on sale here.
Szade Dollin Sunglasses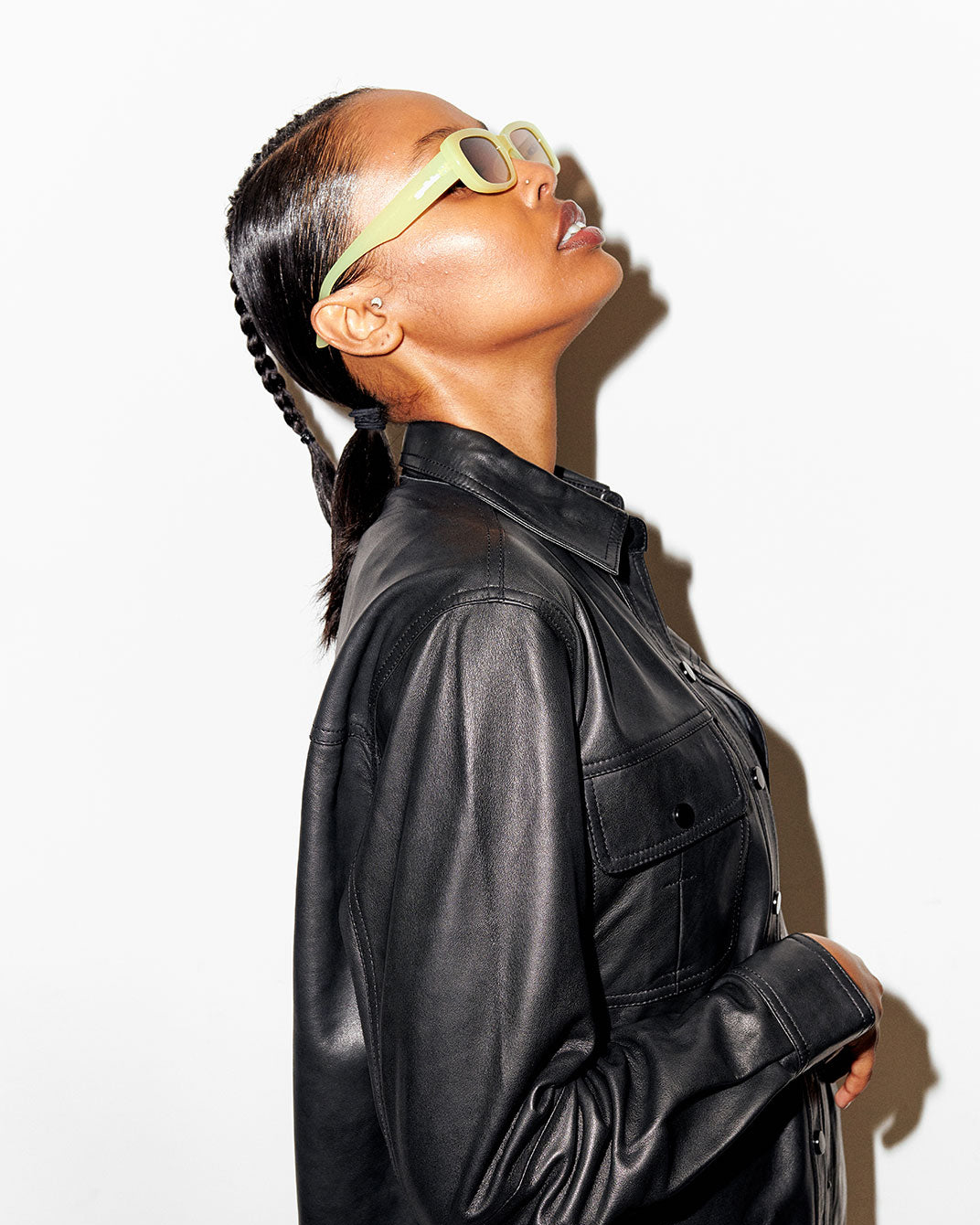 Channel Cassie in these Splice ice cream coloured shades from Melbourne-based Szade. We love that they are planet-friendly too, made from recycled sunglasses otherwise destined for landfill. Shop here.
San Sloane Azura Metallic Knit Top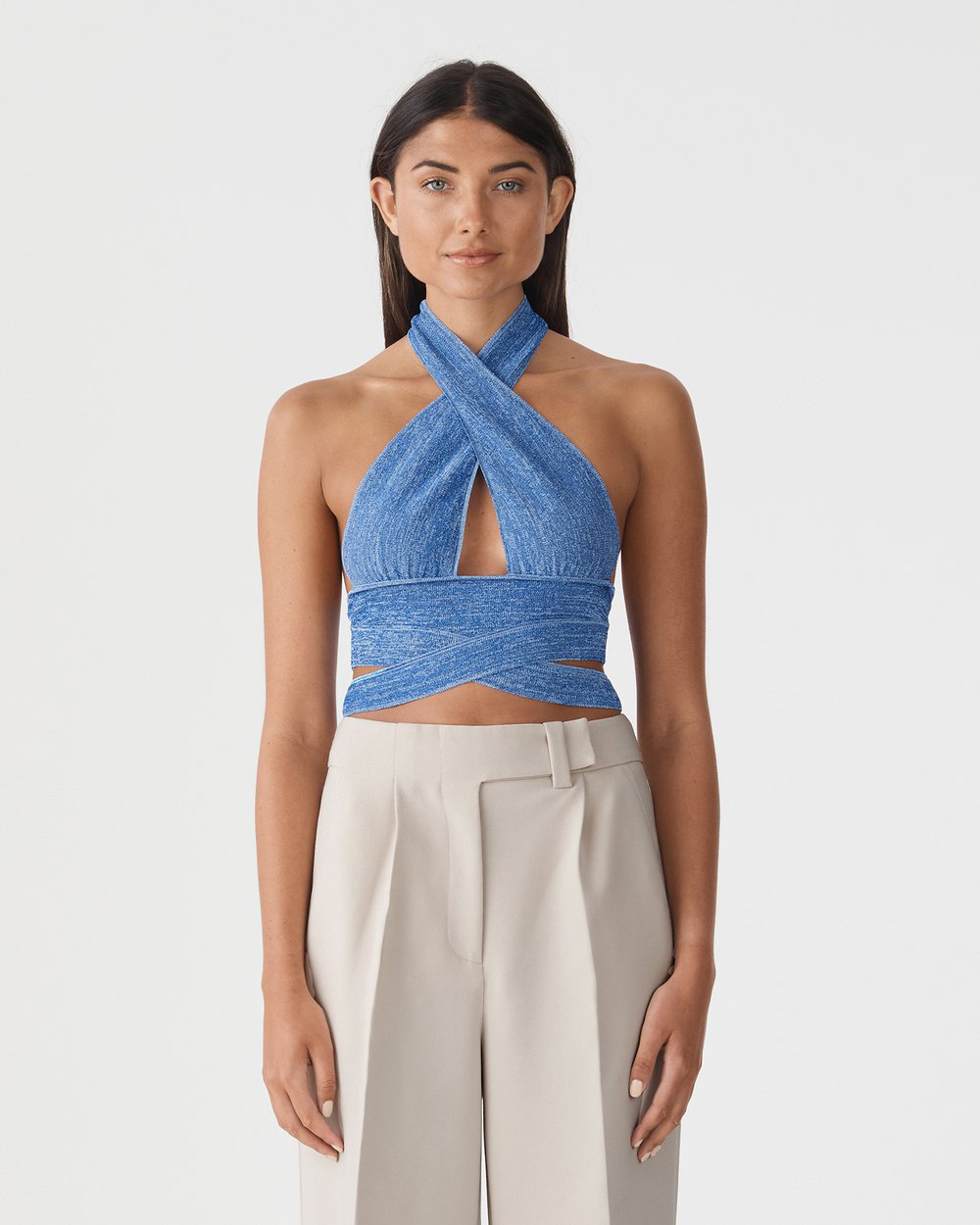 No doubt about it—Cassie would 100% wear this San Sloane halter top. Shop it here.
Jansport SuperBreak Backpack In "Lazy Sundazies"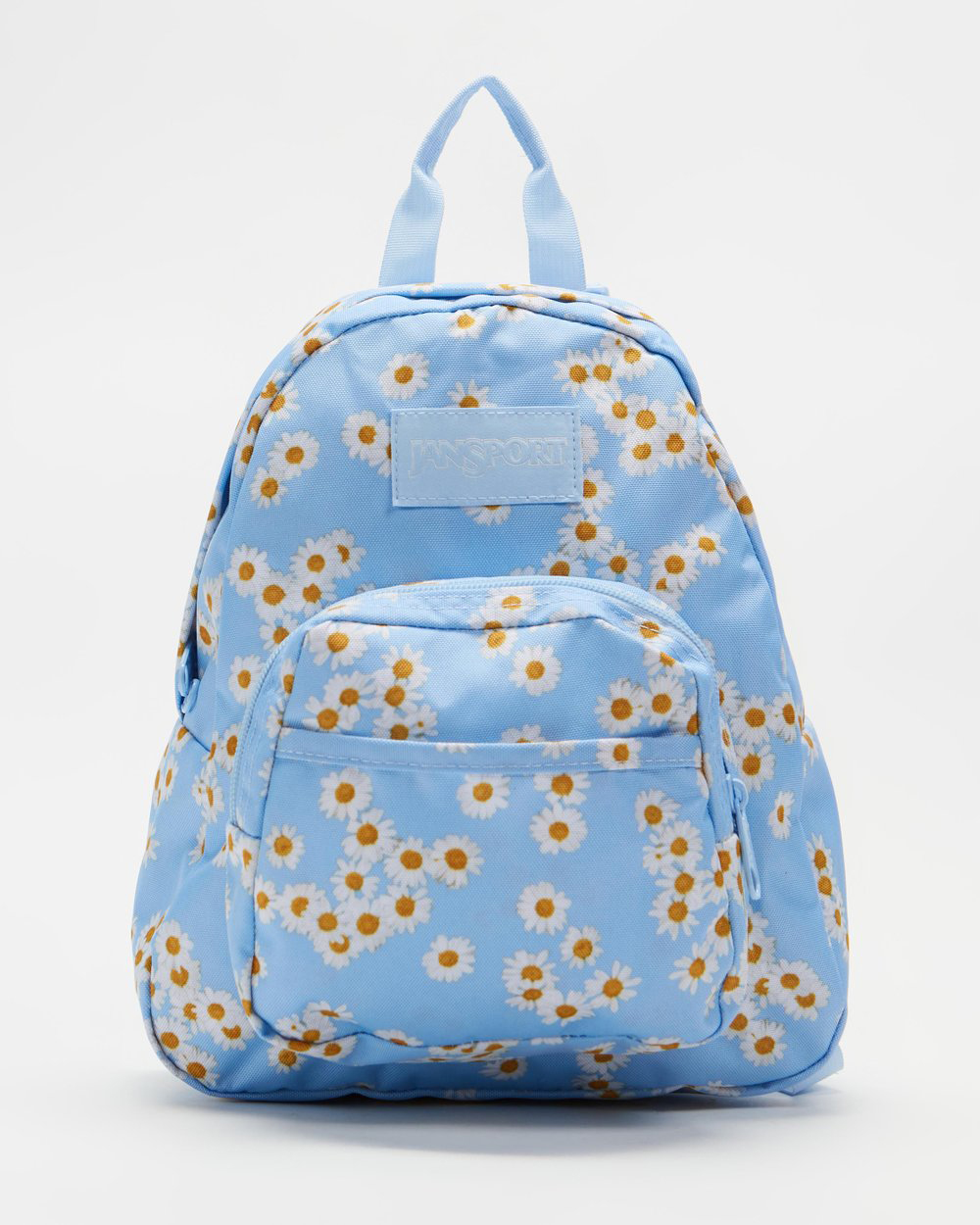 Give off that skipping school vibe with this sweet daisy print backpack from Jansport. Shop here.
Nike Yoga Luxe Cropped Hoodie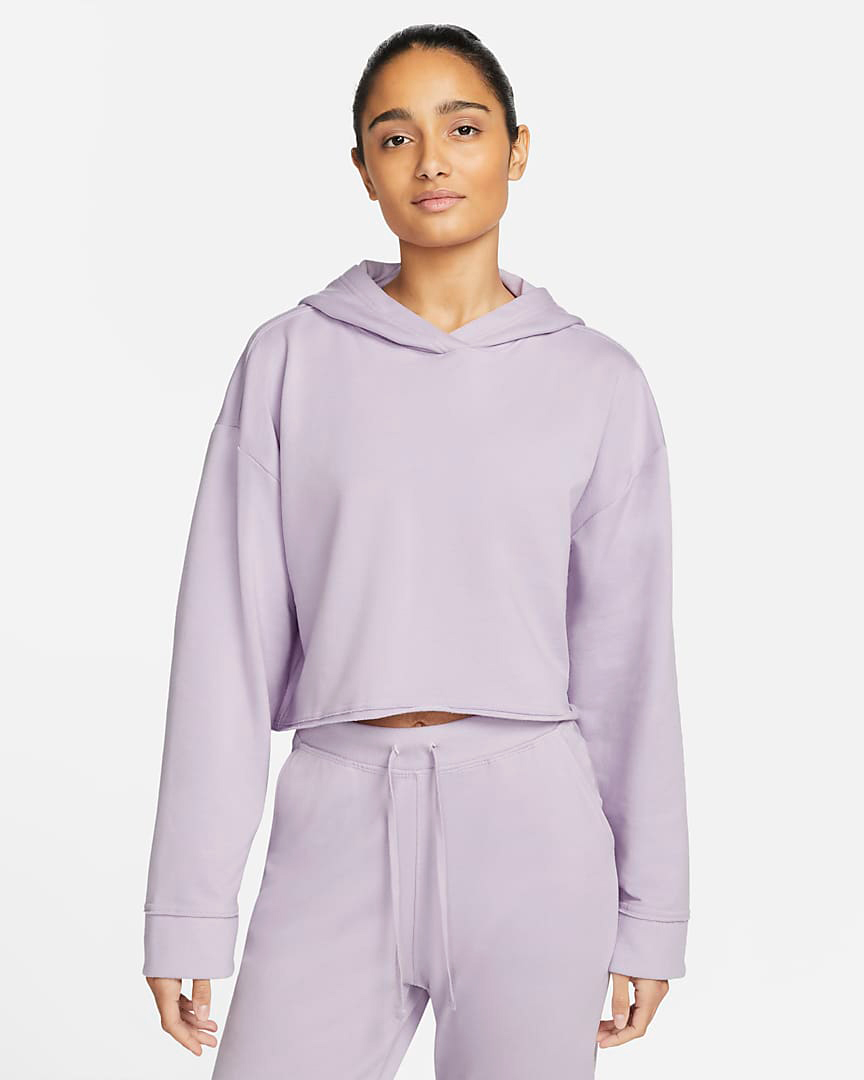 Inspired by Rue's ultra-cool Sci Fi Fantasy hoodie in season 1, wear this soft fleece mauve hoodie for a cool but relaxed moment. Shop here.
San Sloane Alessa Midi Dress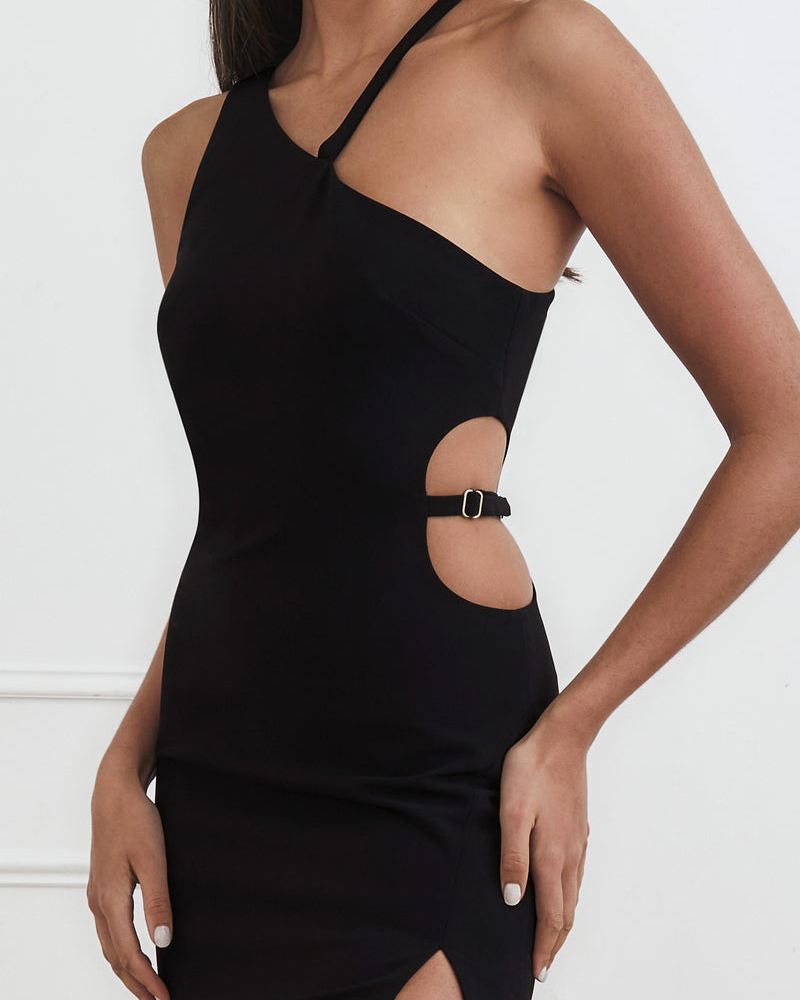 For a sleek cut-out dress like Maddy's Akna dress in ep 1 of season 2, we love this San Sloane number, complete with belt detail. Shop here.
Dazie Samantha Oversized Boyfriend Tee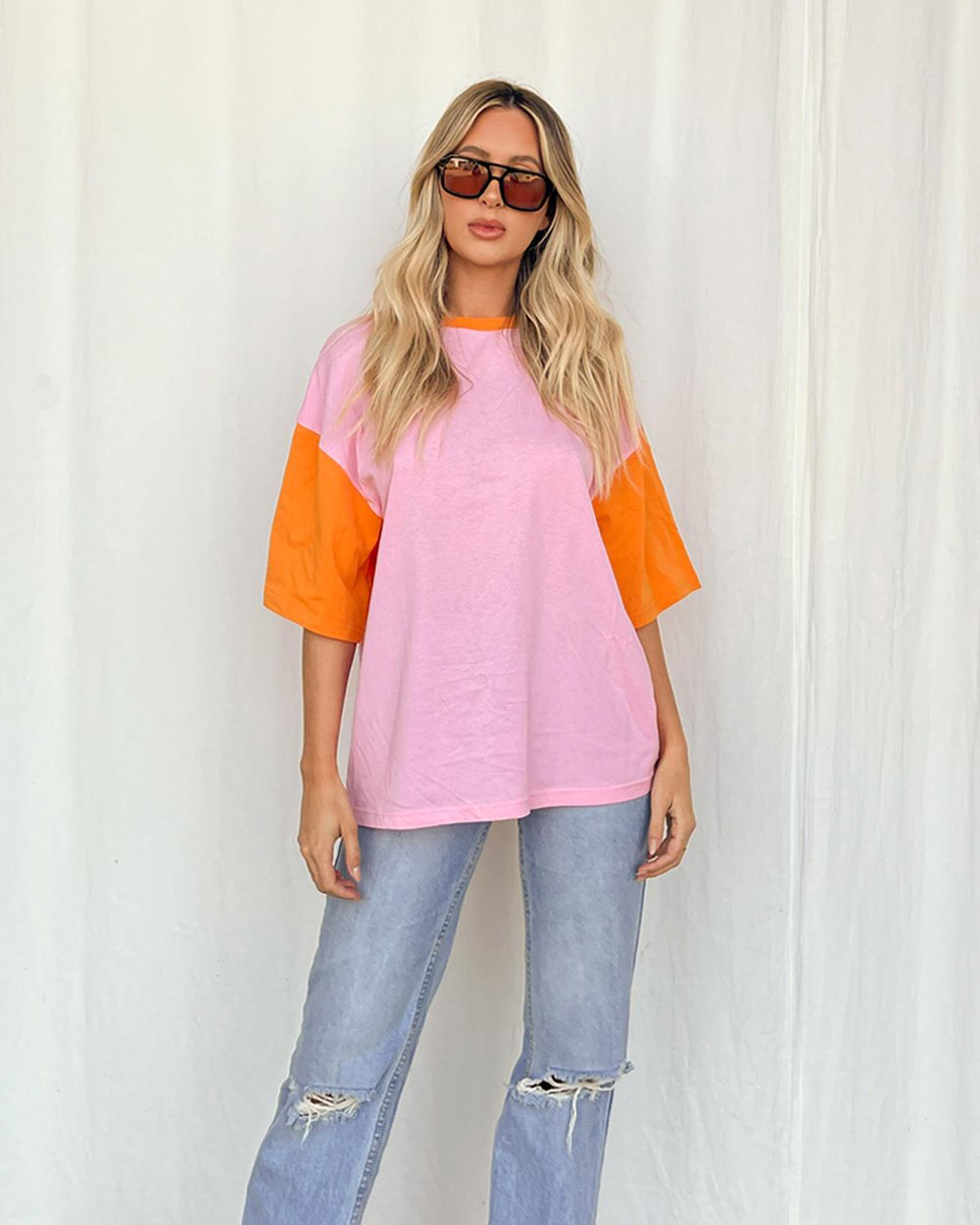 Slouchy and androgynous but still a bit fun, this pop-bright boyfriend tee from Dazie feels very Rue. Shop it here.
Now, check out our guide to the coolest lingerie labels to shop right now.
Image credit: HBO and Sharon McCutcheon
Editor's note: Urban List editors independently select and write about stuff we love and think you'll like too. Urban List has affiliate partnerships, so we get revenue from your purchases.