After you've eaten your way around London from Soho to Shoreditch, it's time to jump aboard and seek out your next foodie fix. Especially when some of the best eats in Britain are at the end of the journey.
That's why we've teamed up with VisitBritain to bring you 10 of the best foodie weekenders, all within easy reach of London.
And it's not just Michelin stars, although of course there are a few—special mention to the village of Bray with its seven Michelin stars on the outskirts of London. You'll also find award-winning street food, tiny towns with brilliant bakeries, and of course the very finest locals to share a chin-wag with.
Grab a few tinnies and an array of crisps (yes, crisps) and jump on board, we're going on a food adventure.
Brighton, Sussex
Oh, colourful seaside Brighton. You can hop on a direct train from London Victoria and be in Brighton in around an hour. Bincho Yakitori is an in-the-know favourite for flavour-filled snacks and skewers cooked on open fire. Then there's Kindling, championing the area's zero-waste food scene. Expect foraged ingredients and an ever-changing menu.
Shelter Hall is a jumble of bars (two) and eateries (seven) with live music and beach views (as well as the structural skeleton of Brighton's collapsed West Pier). While in this delightful coastal city, don't miss the chance to explore The Lanes. This maze of shopping streets is packed with independent shops and boutiques—ideal for souvenir hunting.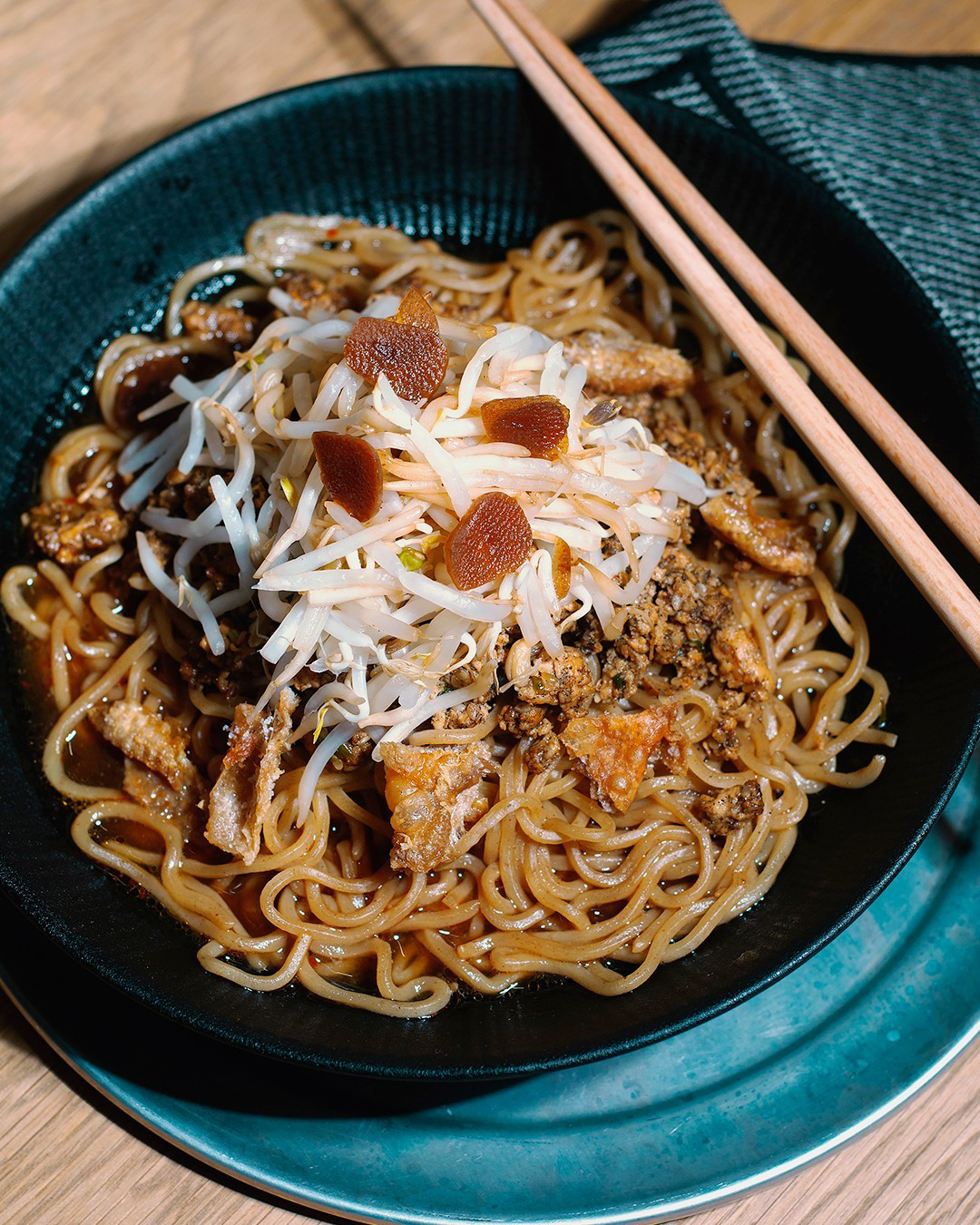 (Image source: Shelter Hall Instagram)
Canterbury, Kent
Kent's foodie renaissance isn't slowing down for anything or anyone, and tales of Canterbury's culinary chops are spreading far and wide. With walls whispering its party-filled past, The Pig at Bridge Place now sports a quirky antique vibe, is under an hour from central London, and promises you won't need to leave the premises all weekend if you don't want to. Aside from sampling the onsite restaurant and its 25-mile menu (as in, nothing sourced from outside 40km), there's time to happily dawdle through The Pig's kitchen garden or enjoy a spa treatment at the Potting Shed spa. Should you wish to leave, Canterbury town is worth a solid exploration session. The Bridge Arms on the high street does a banging Sunday roast, too.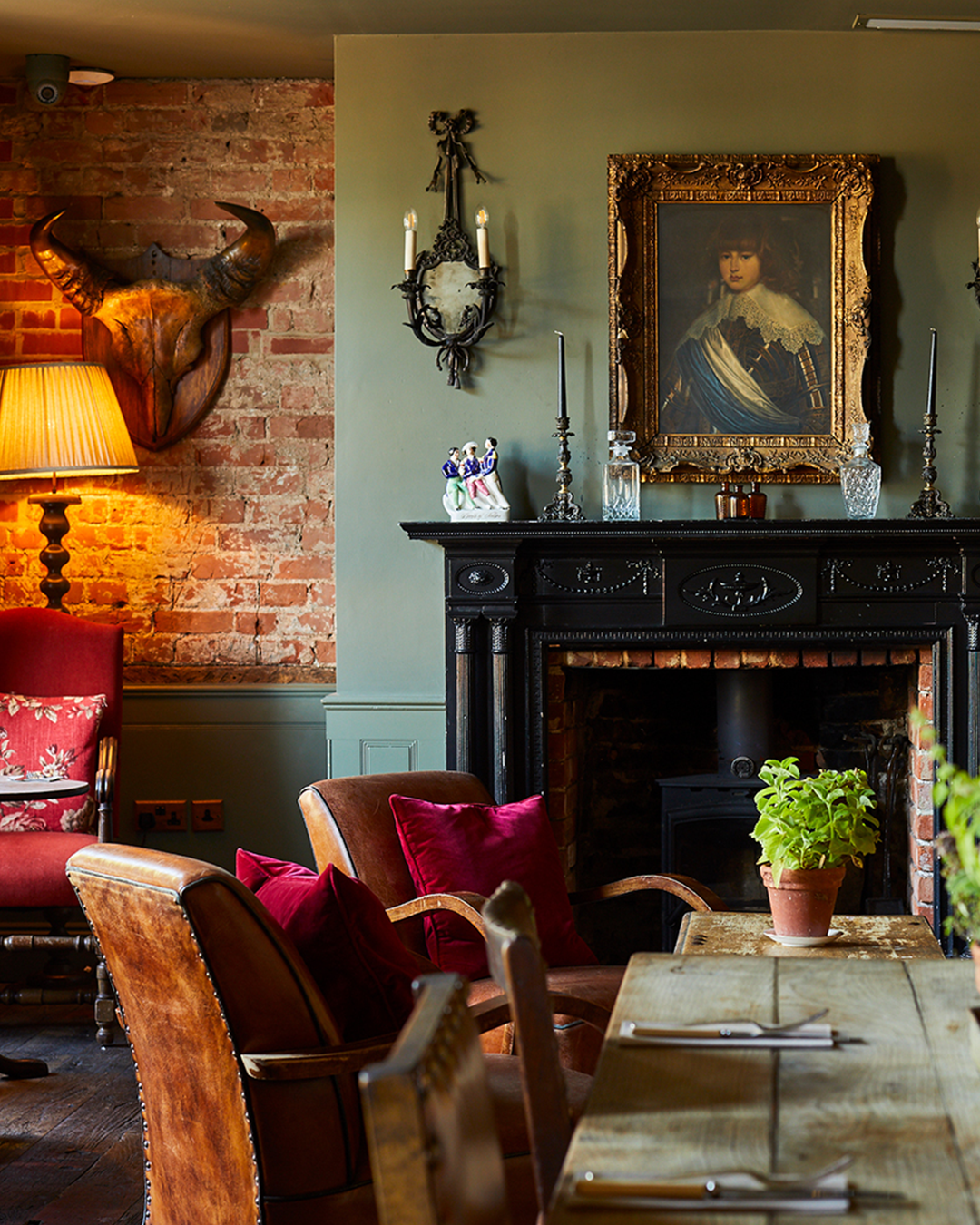 (Image source: The Pig at Bridge Palace Instagram)
Whitstable, Kent
Now we're in oyster territory. If New Orleans and the English seaside had a baby, it would be Whitstable—which is just shy of 100km from London. Pep yourself up with a coffee from bookstore-cafe Blueprint, and book lunch or dinner at Whitstable Oyster Company. The Lobster Shack is a no-brainer for some shellfish and fat, golden chippies you should douse in salt and malty vinegar. Be sure to stroll along the pebbled seafront, dotted with oyster beds and colourful beach huts. And don't miss The Twelve Taps, a cute little bar, slinging cocktails and craft beers. Don't be surprised if you leave with a take-away draught of their tasty brew.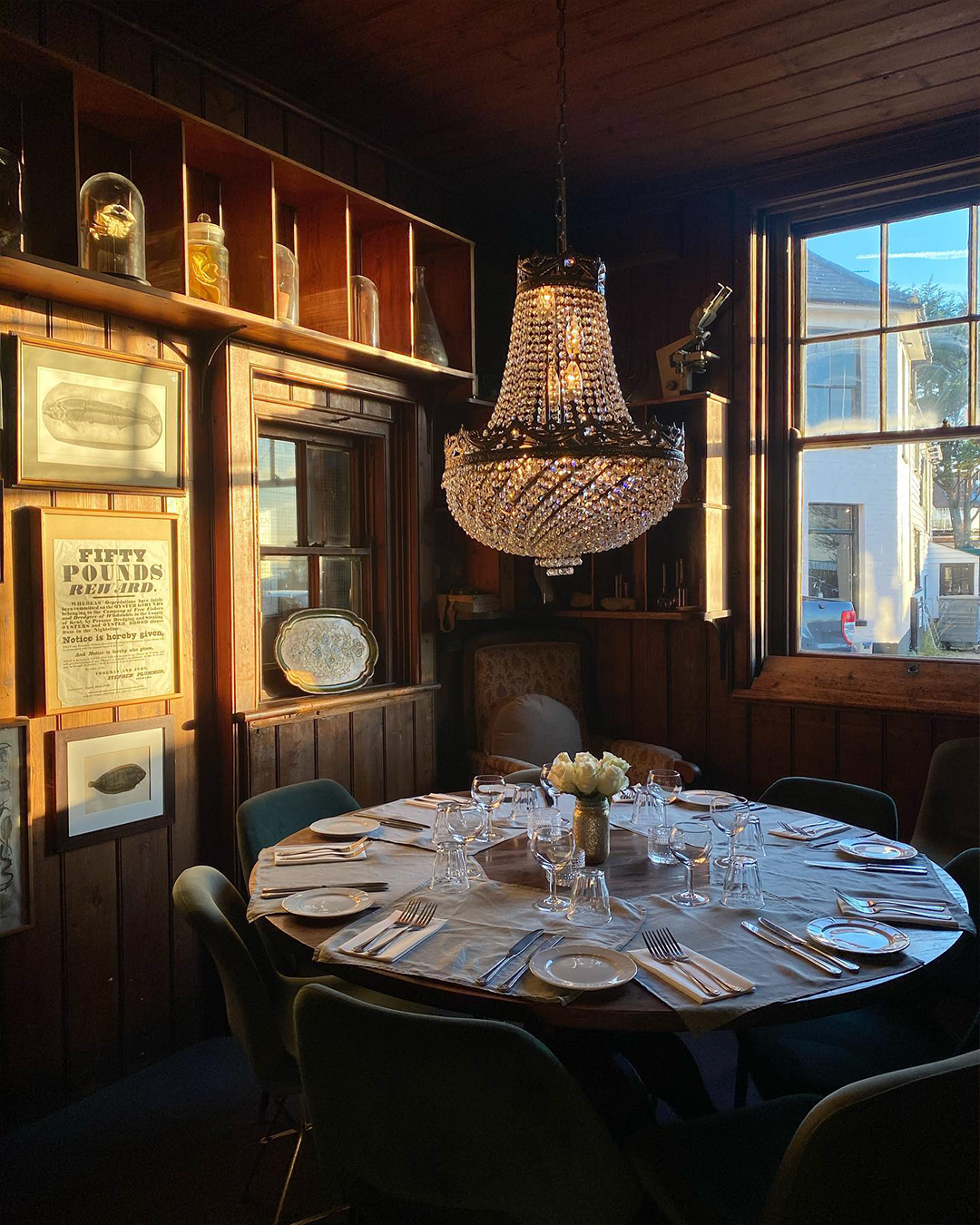 (Image source: Whitstable Oyster Company)
Margate, Kent
Yep, another Kent town is cropping up. And it's only one hour 45 mins from London. Margate is often called 'Shoreditch-on-sea' (do with that what you will), but it's hard not to love with its lovely locals, buzzy food scene, beautiful beaches with more of those colourful beach huts, and of course its retro theme park, Dreamland. Now, the eats. Forts Cafe has Aussie-standard coffee, big-as-your-head sandwiches, and an eclectic selection of beers to try. Peter's Fish Factory is the local institution (and absolutely work the queue). Load up on fresh seafood and no-frills, salty chippies, before exploring the wonders of the town's mysterious Shell Grotto.
"Margate is known as a pretty seaside town, however, for a unique experience you must go down to the mysterious 'Shell Grotto' passageways underground, where walls lined with millions of shells are found, become mesmerised by mosaics as you wander around, in terms of hidden gems this takes the crown!" — Samantha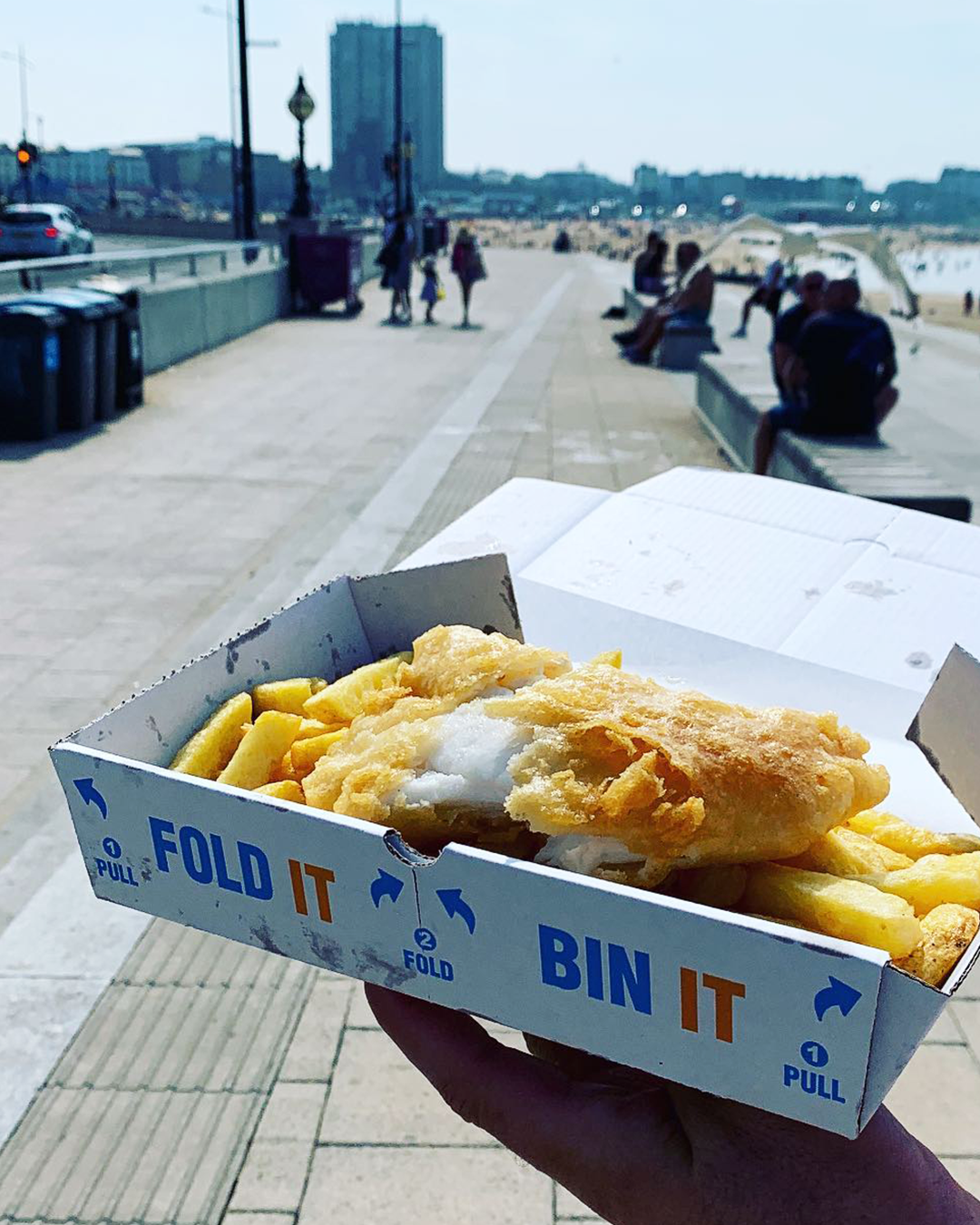 (Image source: Peter's Fish Factory Instagram)
Bury St Edmunds, Suffolk
Known by the locals simply as 'Bury', this East-Anglian town is just two hours from London and has caught the eye and stomach of many a food fanatic in recent years. The main culprit for this, Pea Porridge, is the proud owner of the only Michelin star in Suffolk. You'll find Italian, French, and Middle-Eastern influences on the ever-changing menu, plenty of which are cooked over a charcoal oven. A pint or two at historic pub The One Bull should be on your itinerary, and The Angel Hotel is a fine place to restore your eating energy in a decadent copper bathtub.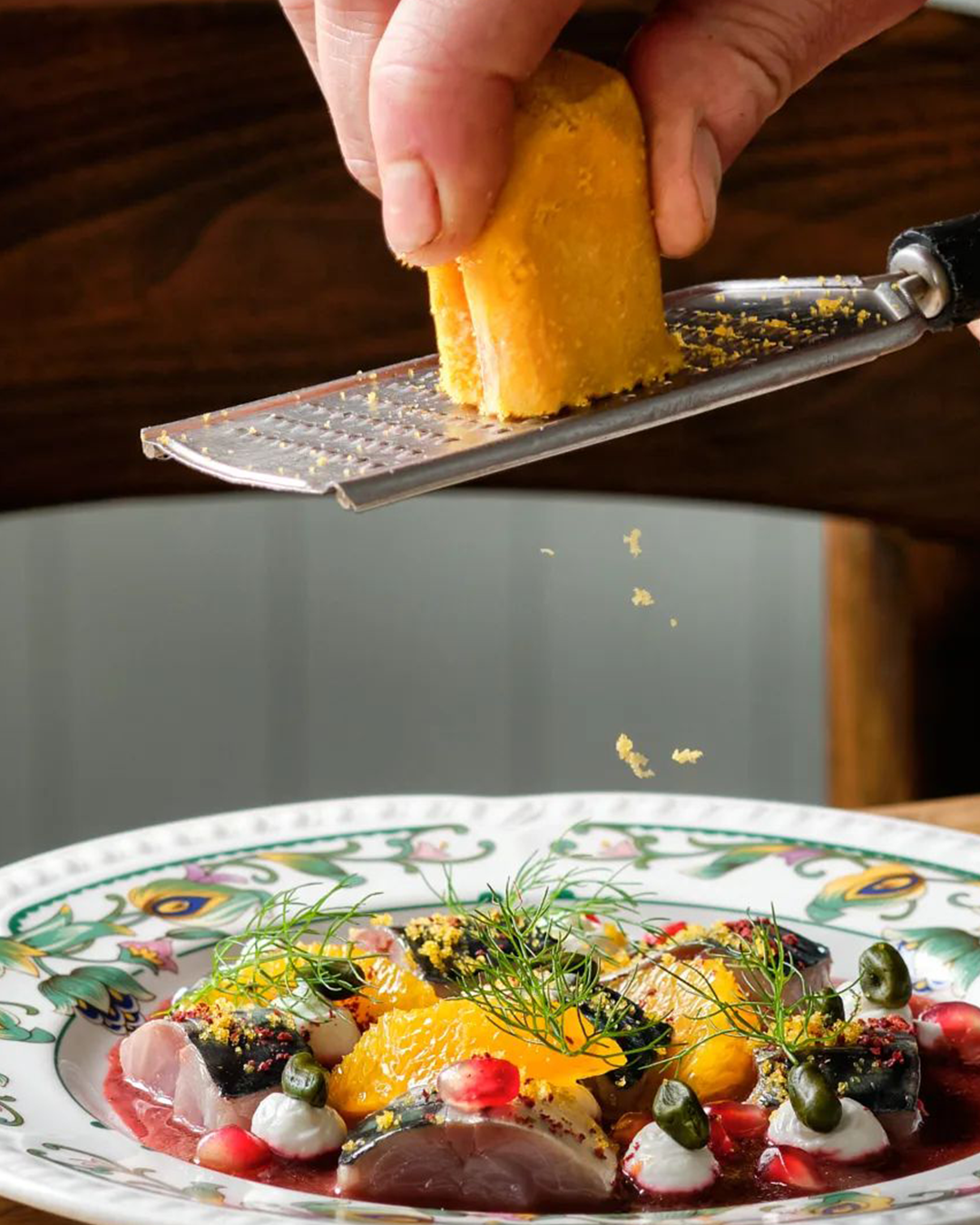 (Image source: Pea Porridge Instagram)
Bristol, South West England
Not just the backdrop for Banksy's art, quirky Bristol is always seven steps ahead of the trend, especially when that trend is food. To make things better, it's only around an hour-and-a-half from London. Make a pitstop at Hart's Bakery for a strong coffee and flaky pastry or squishy sourdough sandwich. Over in Redland, teeny restaurant Wilsons seats 16, which is likely why locals recommend you book early. From there, kick back and enjoy the farm-fresh-focused menu and biodynamic wine selection. Hot tip: Get among the locals at The Gallimaufry, a food-forward pub known for its live music. It was once described as "decorated in such a way that you don't need your Tinder date to say a word to you, just look around", which is enough for us. But the beer selection is top notch and the summer terrace is more than a satisfying spot for sundowners.
"In Bristol, there is a tiny Georgian-era pub called the Coronation Tap, home to the 'Exhibition Cider'. I don't know if it's on record as the strongest cider known to man or animal, but it should be! I've made so many memories here escaping cold rainy nights, tucked away in this tiny pub with friends, music, warmth, and a rosy glow from the supercharged cider!" — Anna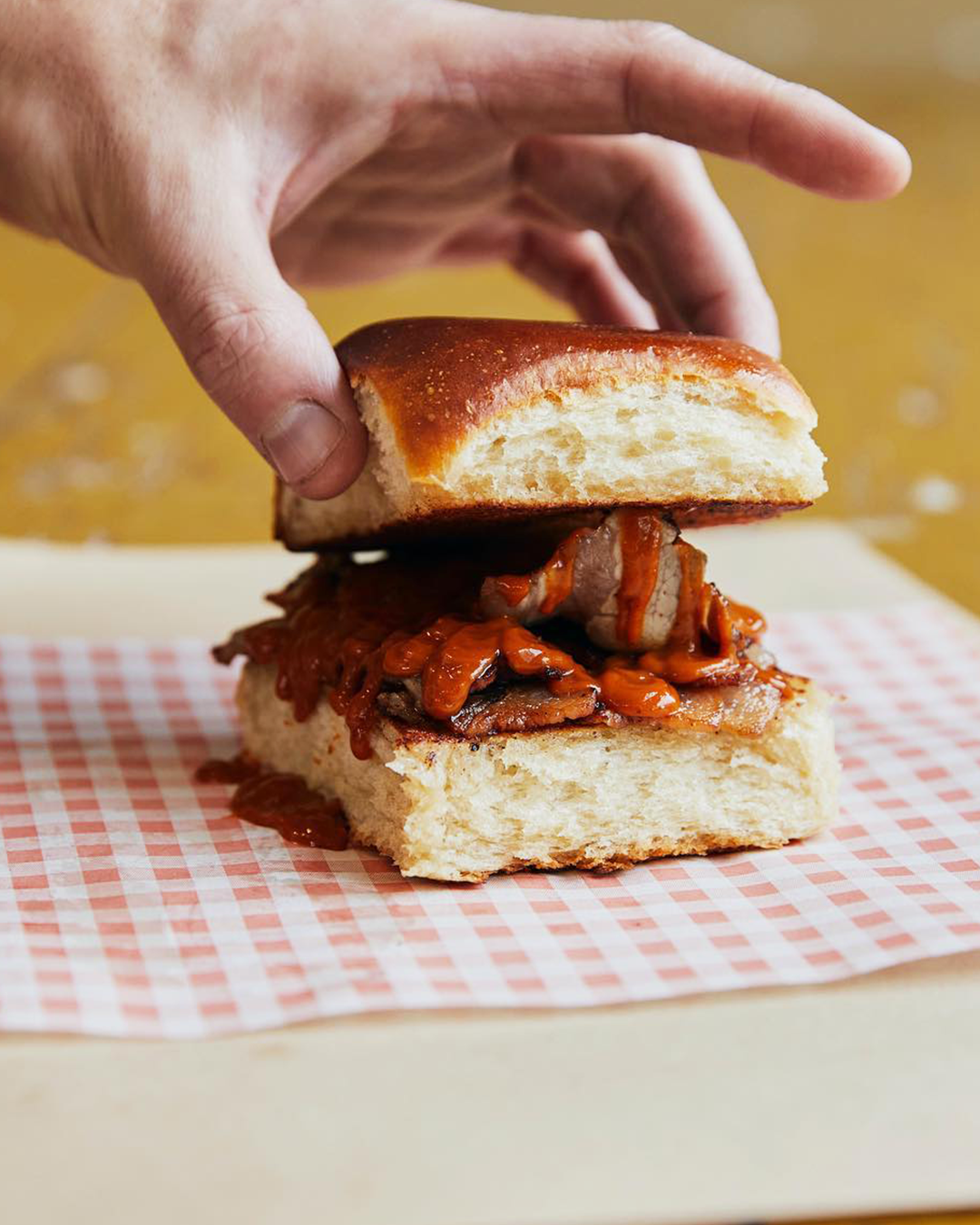 (Image source: Wilsons Instagram)
Bath, Somerset
Bath's foodie reputation is bubbling along nicely next to local icons like the ancient Roman Baths and rooftop Thermae Bath Spa. The Queensberry Hotel is beautiful, well-located, and home to the stunning Olive Tree restaurant. But it's Oak that will have you jumping up and down – with its elegant vegetarian menu. Once again, book early. Don't forget these little gems either: swing by Sally Lunn's for a traditional Bath Bun, and pop into LJ Hugs or Chai Walla for some award-winning street food before you head back on the one-hour and 20-minute journey to London.
(Image source: Oak Restaurant Bath)
York, Yorkshire
It's the namesake of the crispy, bready bad boys you'll often find on the side of your roast, as well as proper strong tea and classic Yorkshire ales. And yes, it's another recent rumbling in the UK foodie scene. Just under two hours by fast train from London, York is home to restaurants like the fun-filled Skosh and arty haunts like restaurant-cafe, Partisan. A visit to Shambles Market for street food (find Los Moros for modern North African fare) should be mandatory, as should a deli platter and wine flight at Pairings to cap off your day.
"Discover Evil Eye Lounge's magnificent range of spirits and mouth-watering cocktails on one of York's famous cobbled laneways, Stonegate! Once you've had one sip, you'll never want to leave!" — Jo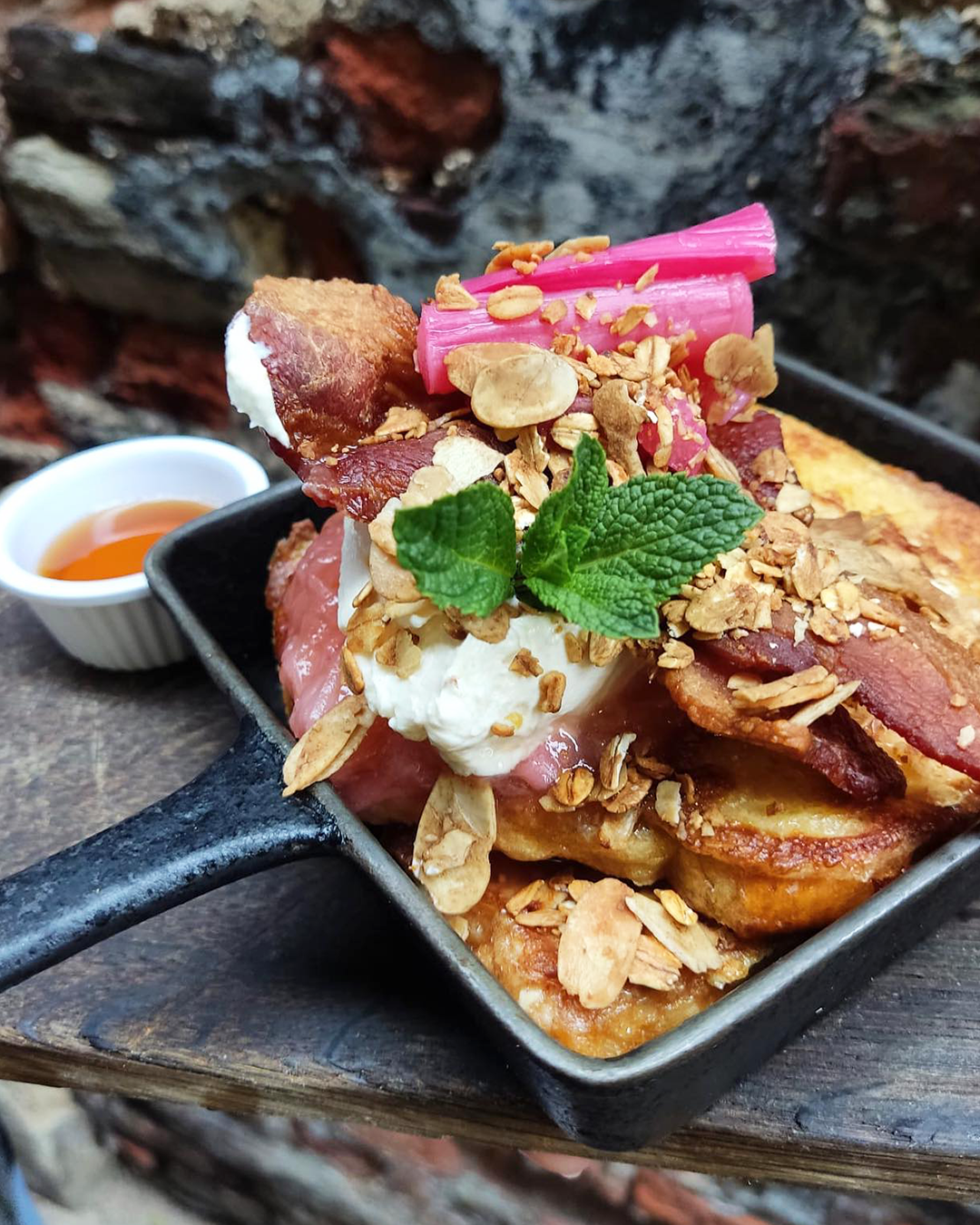 (Image source: Partisan Instagram)
Birmingham, West Midlands
Not just the city for Peaky Blinders fanatics to immerse themselves in the world of the Shelby's, Birmingham has a quietly-hyping food scene and is just over an hour from London by direct train. There's excellent coffee and brunch at Medicine, and a flourishing craft beer scene – Burning Soul and Attic Brewing Co are our top picks. Pop over to the trendy Digbeth and explore the eccentric shops then hit up Baked in Brick for bangin' pizza. If you can time your visit with one of their Sunday lunch pop ups, do it. For the dine dining diehards, Purnell's has your name (and a Michelin star) on it.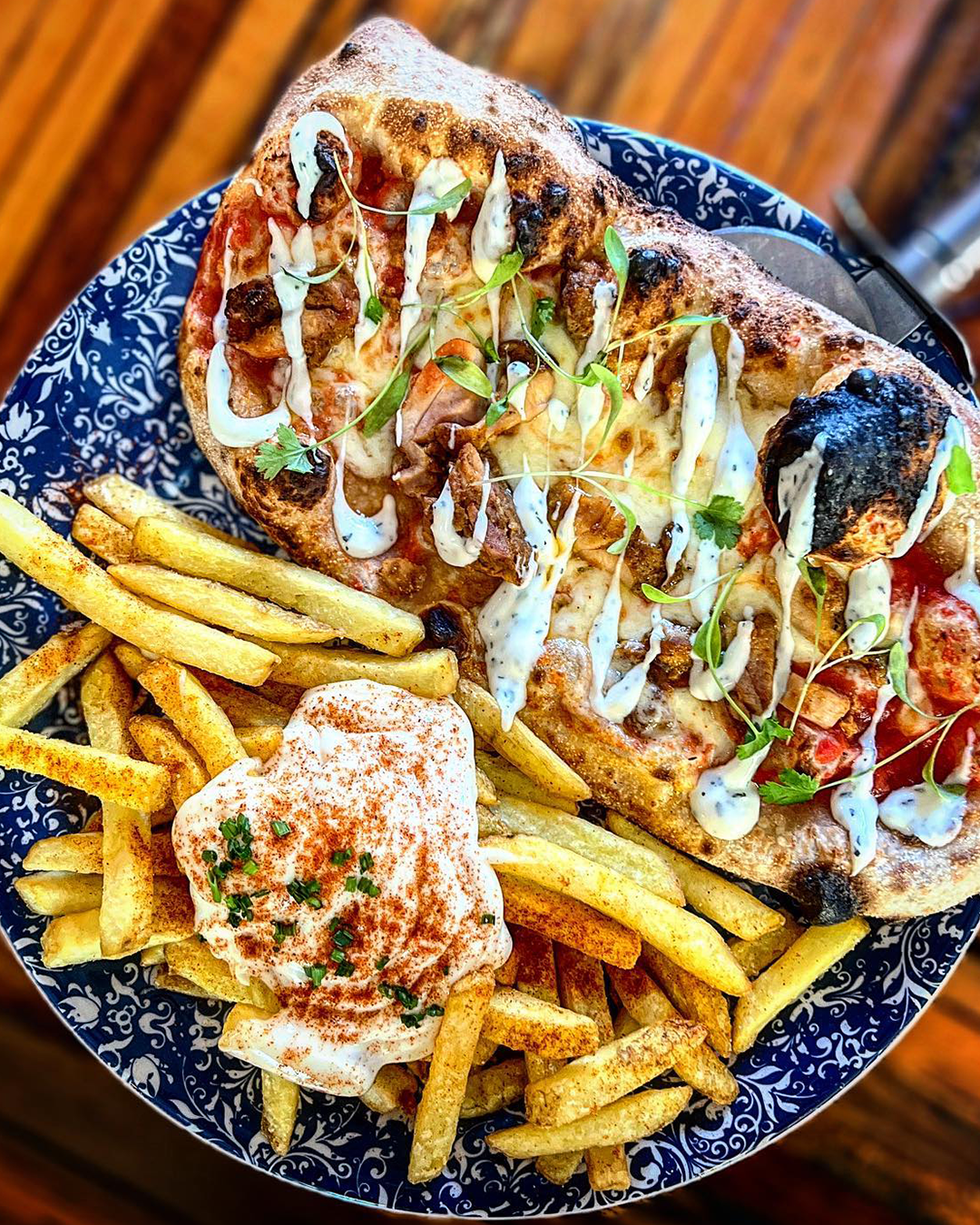 (Image source: Baked In Brick Instagram)
Edinburgh, Scotland
Okay, call this a technicality if you must. But Edinburgh is just over an hour from London by plane (or roughly four-and-a-half hours by train), and is an easily achievable weekend escape. The city offers a pleasantly enormous buffet of foodie flavour after you've climbed Arthur's seat. Quality coffee is (thankfully) quite easy to come by, but Fortitude is our pick; say "yes" to a morning bun. Fine diners will love Noto's creative, modern-Scottish menu. But for a more casual chow-down, jet over to Edinburgh Street Food. There are 10 independent vendors and three bars in the collective, including Junk; whose crispy-potatoey-soprasada-ey dish, 'Spanish Armada' won them the best snack title at the 2022 European Street Food Awards. Don't miss Homies Detroit-style pizza, either.
"Seafood lovers will be blown away by this tucked-away fabulous fish restaurant. Starfish Restaurant in Tarbert, Loch Fyne serves local fresh tasty seafood. Think Cullen skink, seafood platters, finnan haddie—sample it all, it's all delicious." — Eileen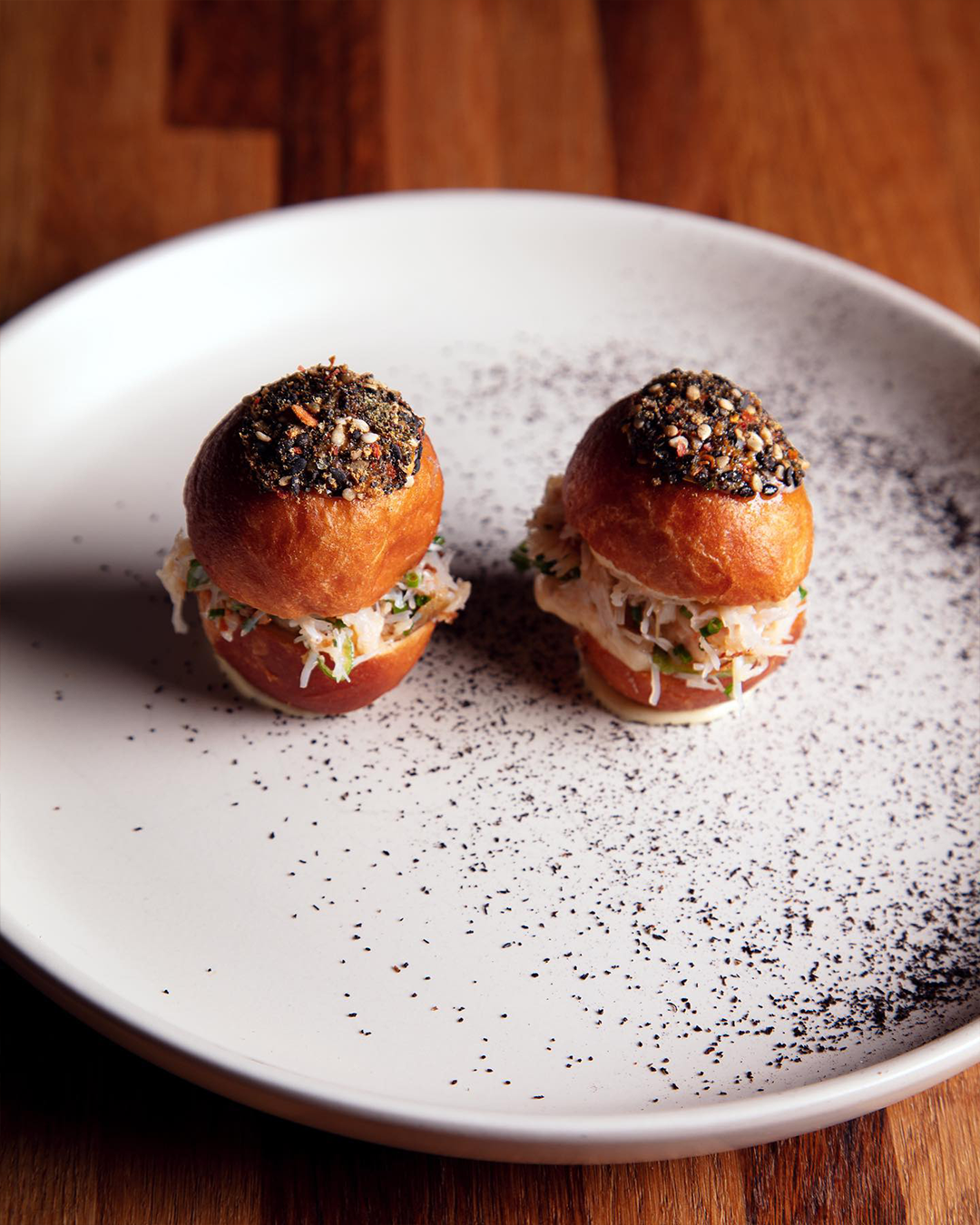 (Image source: Junk Instagram)
Whether you're a frequent visitor or have been dreaming of heading over to Great Britain to discover the wonder and magic of it all, now's your chance to explore Great Britain like you've never seen it before. Head to VisitBritain to find out more.
Editor's note: this article was produced in partnership with VisitBritain. Thank you for supporting the partners who make The Urban List possible. To read our editorial policy, click here.