If, like us, you're thinking the year is already flying by it might be time to get your vacays locked and loaded to ensure you have something to look forward to—our hot tip? A Great British adventure will tick your boxes.
Whether you have a day, a week or even a month, there's an adventure for you in Great Britain. At Urban List, we define a daycay as a day-long trip within a short distance of your base camp and does not require additional overnight accommodation but does require comfy shoes and a hefty appetite. Daycays can be added on to your larger vaycay so you can squeeze the most out of your adventure.
VisitBritain understands the noble art of every type of trip, which is why we've teamed up to bring you the very best and most extraordinary vacays with daycays in England, Wales and Scotland. We're converting foodies, adventure seekers, wellness warriors and, of course, culture-chasers. Let's go.
England Vaycay And Daycay Hotspots
Liverpool
Strap on your 'boss new trabs' (a Liverpudlian way of saying 'lovely new sneakers') and discover this charming, artsy city. It's also the birthplace of The Beatles, and the host of the 67th Eurovision song contest, on behalf of Ukraine. You'll need a few days to explore the local culture scene: There's Tate Liverpool (pop to Madre for a taco or two after), street food and cracking cafes at Baltic Triangle, and vintage shopping at 69A. A boogie or two at iconic music venue The Cavern Club is essential, where you'll find live acts from 11:15am until late—seven days a week. Hope Street Hotel is a great accommodation option, or it's just a 40-min train from Manchester if you're looking to daycay from there.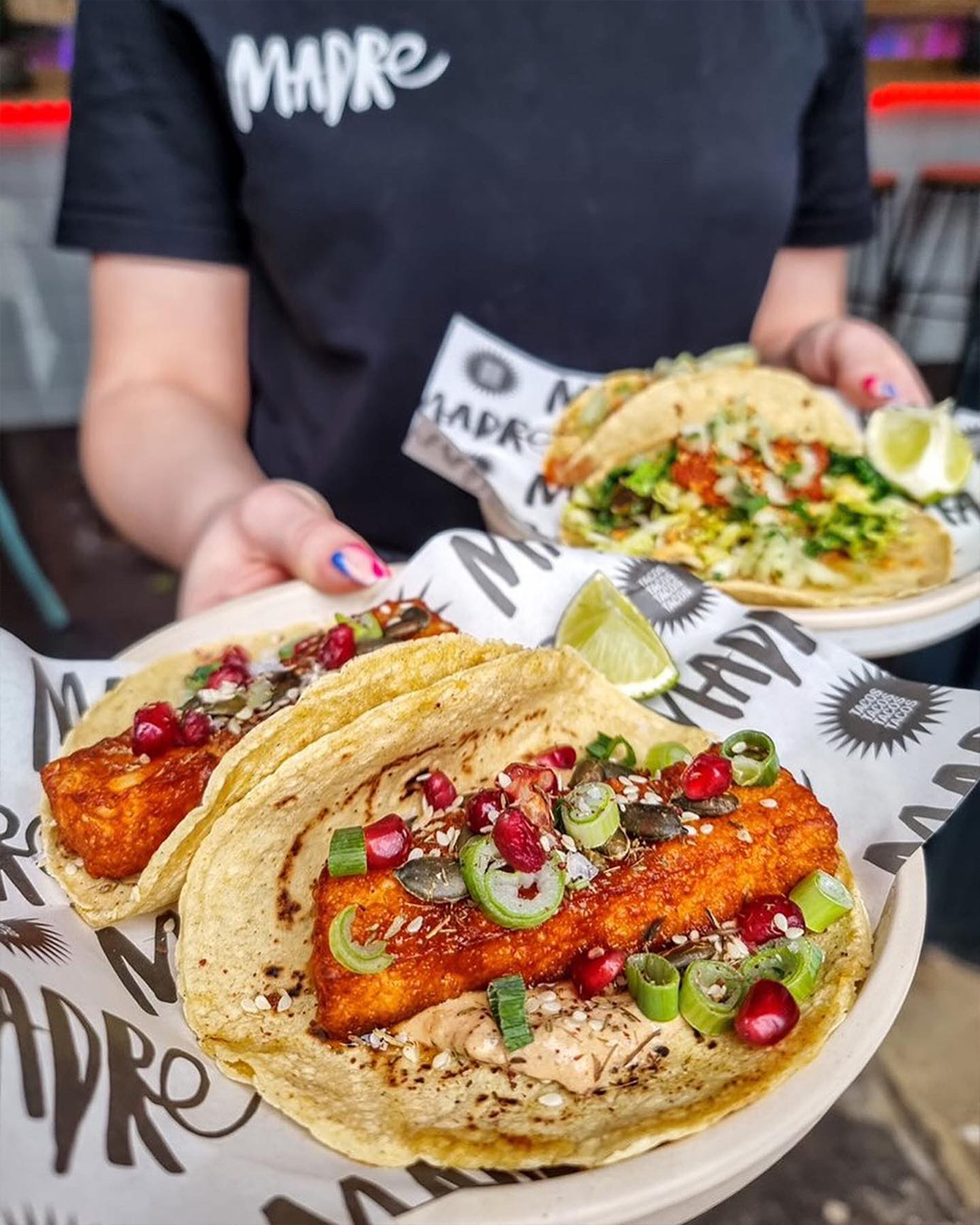 (Image source: This Is Madre Instagram)
London
While this might seem like an obvious choice, a vacay in London is a must for both Great Britain first-timers and frequent visitors. A melting pot of culture, food, art, fashion and music, no two weekends are ever the same in London with a burgeoning lineup of rotating events and a rabbit warren of exciting, vibrant neighbourhoods to explore. Our advice? Decide on the style of stay you're after and choose a borough to suit it—with so much to see and do, we guarantee you won't be spending too much time at your temporary dwellings. Consider Shoreditch or Brick Lane if you're seeking a thriving art, culinary and culture scene (we love digging for vintage threads and forgotten vinyl Brick Lane Flea Market) or Hackney for a canal-side mix of craft breweries like Crate Brewery and Pizzeria. If you're stuck on where to stay, scope out our curated guide to the best London Airbnbs here.
Sheffield
We love green spaces. They're somewhere to get your kit off and sunbathe or picnic in summer, or somewhere to take a beautiful, rugged-up walk in winter. Whatever your fancy, Sheffield has tons of green spaces and a thriving arts and culture scene popping up in the city's old factory spaces. To get involved, catch an exhibit at Site Gallery, check out one of the three first-rate playhouses, or see what's happening at music-comedy-club haunt The Leadmill. Fancy a long, scenic walk? Take a daycay to the Peak District for some of the best in the country. Then chow down at Cutlery Works before resting your head at the scandi-chic hotel House of JÖRO.
"Sheffield has to be the place, not a city that is usually on the sightseeing list. The music scene in Sheffield is amazing with many new and upcoming bands playing gigs in local pubs. West Street live and the Leadmill is the place to be." — Sarah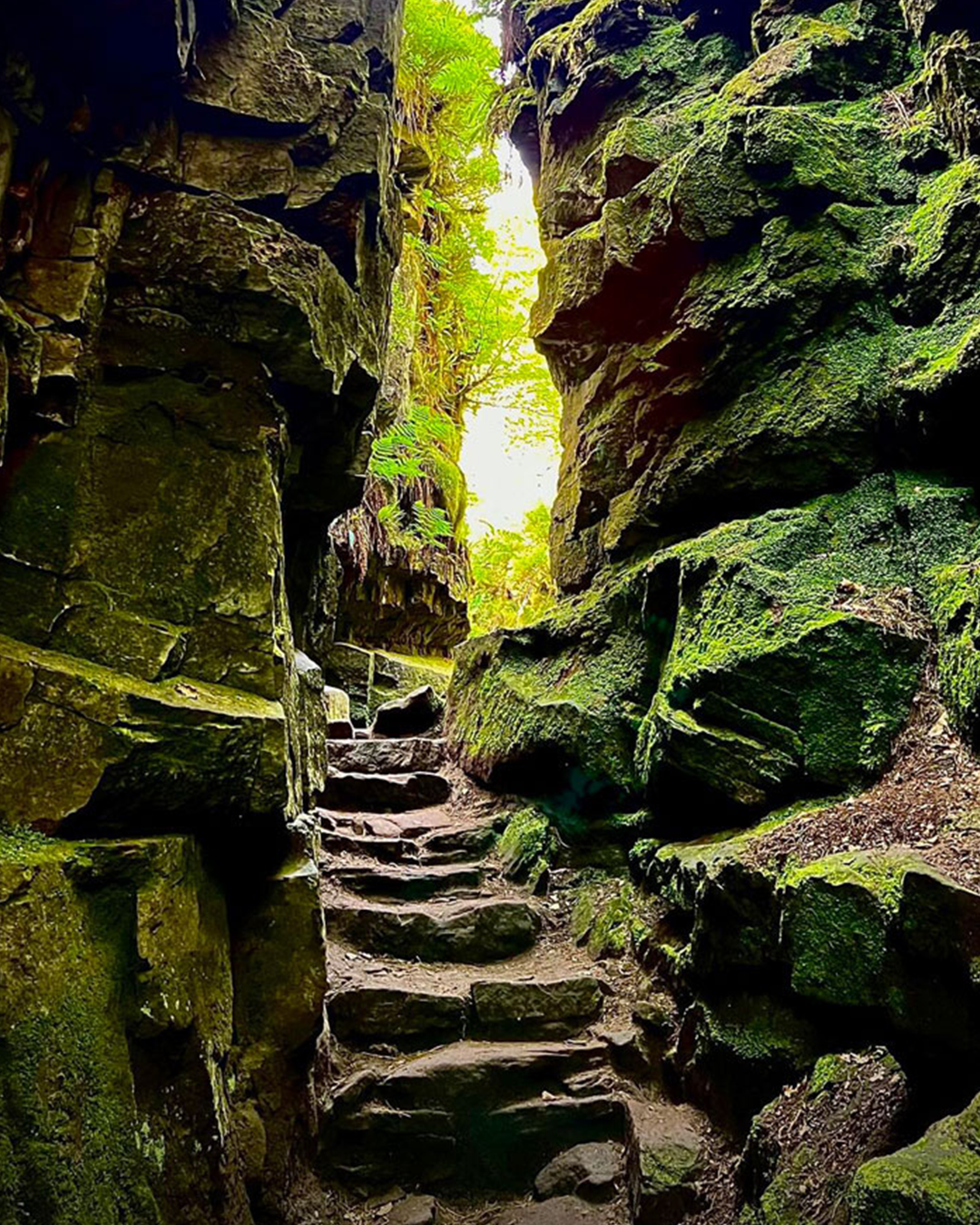 (Image source: Peak District National Park Instagram)
Camber Sands, Sussex
Enter the rippled sand dunes on Sussex's Camber Sands beach, where we're going maxo relaxo. Local boutique hotel The Gallivant offers ultra-comfy beds, daily yoga classes and mindful beach walks, as well as a selection of spa treatments and immersive events like wild swimming and breathwork sessions. Their onsite restaurant can even make you a cute little take-out beach picnic. When the relaxo has indeed been max-o'd, go ahead and take a kitesurfing lesson. You've got this. Another option is a trip to nearby Dungeness. It's England's only desert and the site of an ex-nuclear power station, which makes it perfectly kooky. There are some epic Airbnbs if you want to stay the night, or check out Castaways B&B for a welcome home-from-home retreat.
"One such place is the town of Rye in East Sussex, known for its picturesque cobbled streets and medieval buildings. Another hidden gem is the Kingley Vale National Nature Reserve in West Sussex, famous for its ancient yew trees and stunning views of the South Downs." — Timerthy
Eastbourne
Not far from the Sussex coast's stunning Brighton is its newly-hyped sister, Eastbourne. With the same pebbled beaches and cool-without-trying energy, there's a lot to love about this seaside town. Around an hour and a half by train from London, it also happens to be one of the sunniest places in Great Britain. For an overnight trip, Port Hotel is the one. Now, the itinerary: Hyde Corner is your first stop for coffee and pastries, while Towner Eastbourne is a vibey gallery. Cozy Cru will wow you with its 200-strong wine list and banging food menu to boot. To explore your surroundings, take a walking daycay to South Downs National Park, or for those looking for more adventure, the England Coast Path passes through Eastbourne and is definitely worth the leg stretch. Final fun fact: Eastbourne is the setting and filming location for the literary and cinematic masterpiece that is Angus, Thongs and Perfect Snogging.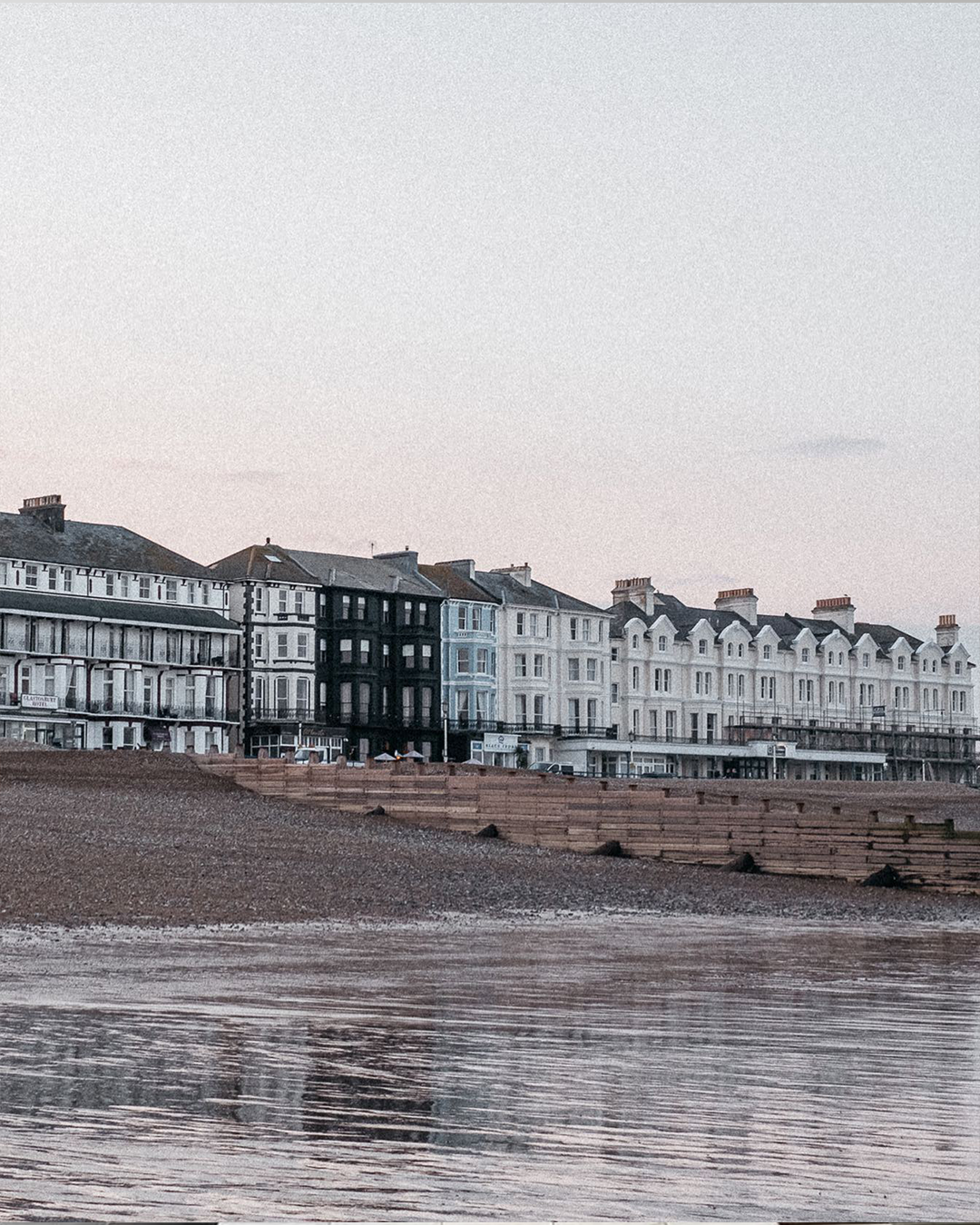 (Image source: Port Hotel Instagram)
Wales Vaycay And Daycay Hotspots
Portmeirion
With its summer-hued buildings, stunning gardens and expletive-worthy views of the Irish Sea, this tiny village on the west coast of Wales looks and feels just like a postcard from the Italian Riviera, which was the exact intention when it was designed and built by Welsh architect Sir Clough Williams-Ellis. Now known for its quirky-kitschy scene, it's an adorable spot for a little day tip or overnight stay. The most fun you'll have is with the charming locals, so join a quick guided tour, then cherry-pick the spots worth a closer look. If you want to continue the magic, book a night at The Portmeirion Hotel.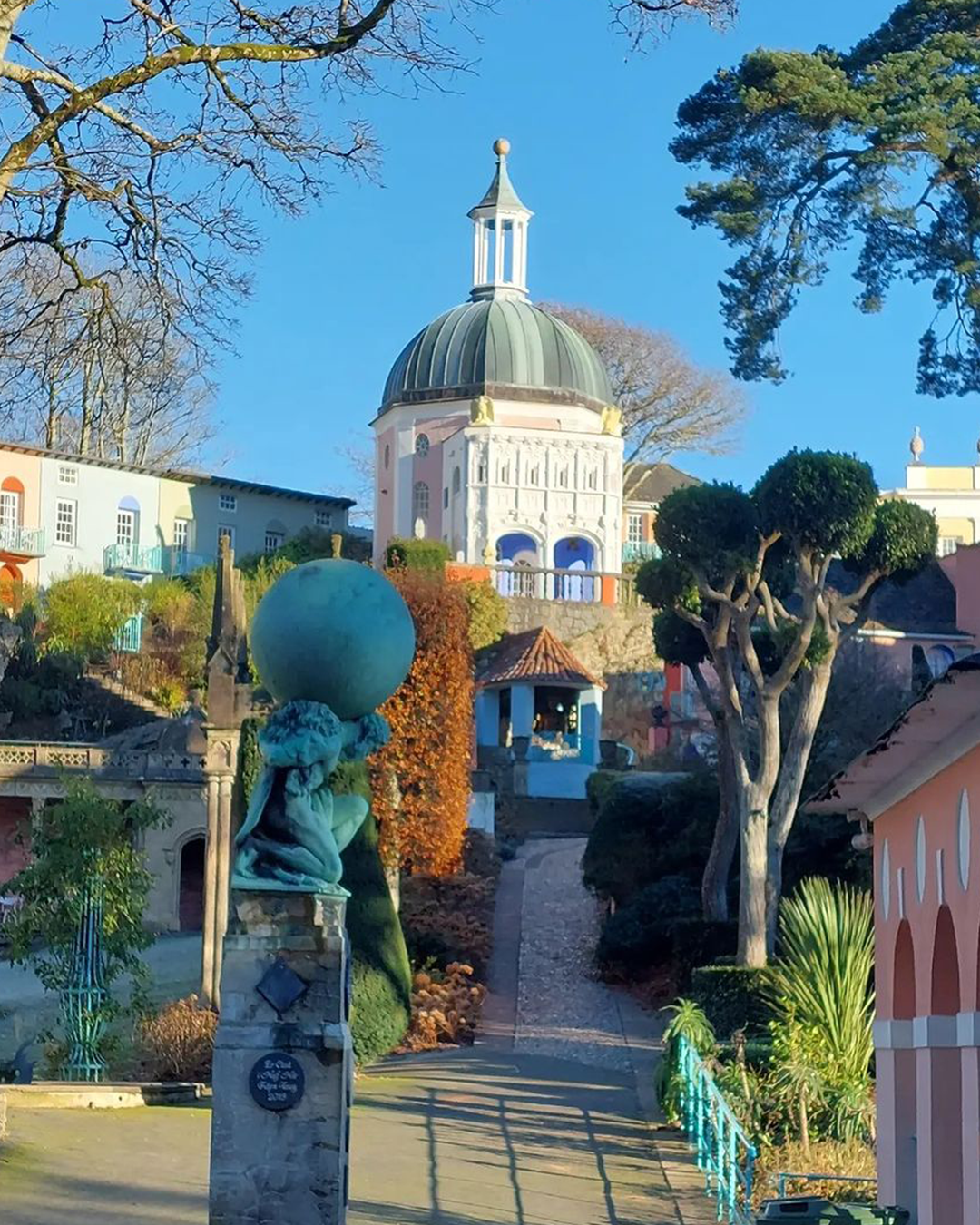 (Image credit: The Portman Hotel Instagram)
Pembrokeshire
There are some G-rated things to do in Pembrokeshire: spot the Green Door of Wales, kayak along the coastline, or enjoy a meal at Coast in Saundersfoot. But if you're a little bit of a daredevil or just want to be the complete antithesis of your work spreadsheets, then give cliff camping a go. That is, literally camping on a cliff, over the sea, suspended by a (very sturdy) rope. Do it because you love it, or to say you did it—go on, imagine waking up to that view.
"Head to a little hidden gem in South Wales, Tenby, Pembrokeshire. It's a slice of Italy with coloured properties surrounding the beach. Unforgettable in the summertime with lots of Airbnbs available." — Matt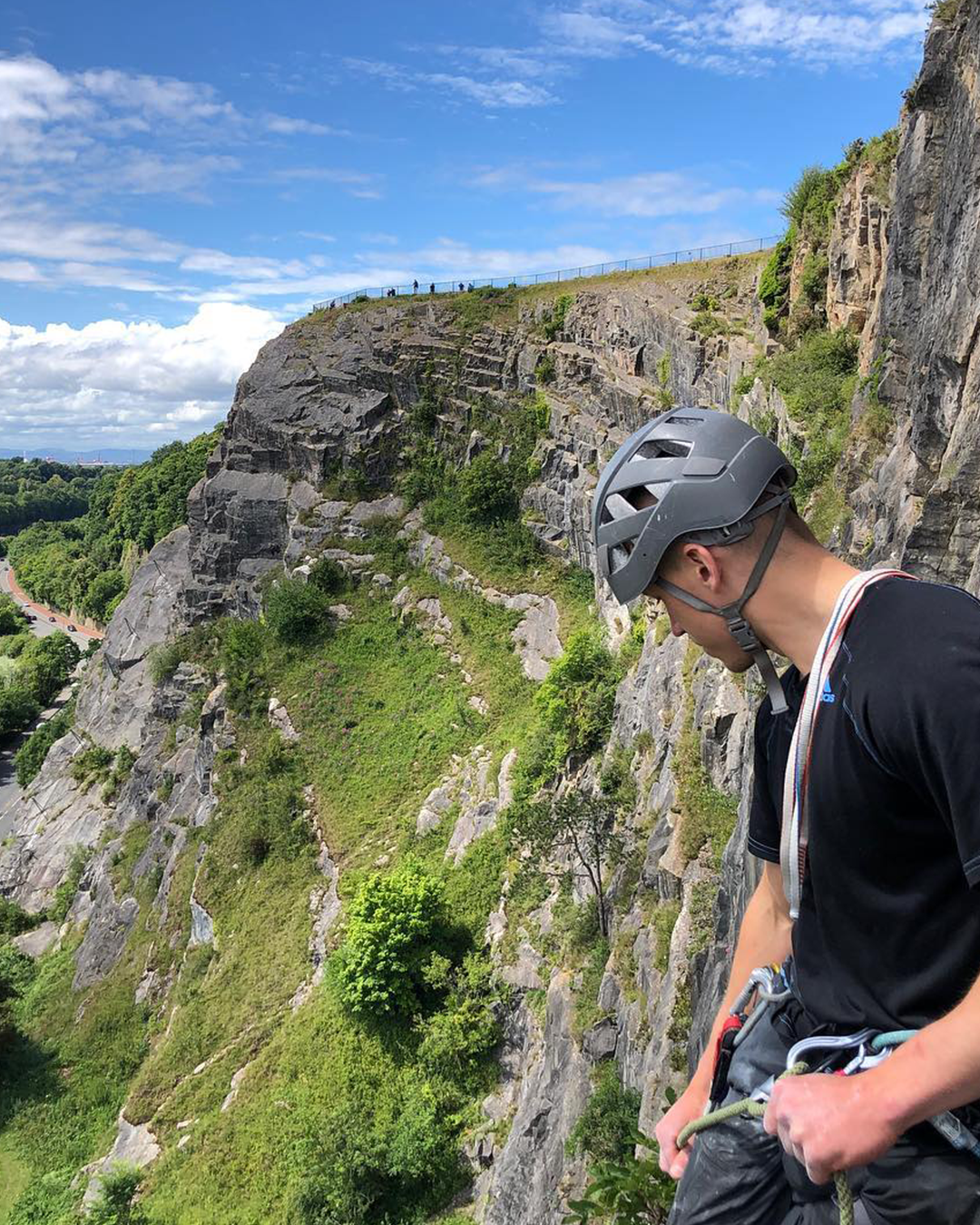 (Image credit: Cliff Camping Instagram)
Hay
Hay is probably best known to the noble book nerds among us for being the home of Hay Festival. If you can get there in May for the Glastonbury of books, happy days. If not, there's still a bucketload of things to enjoy. Of course, there are some incredible bookstores; Booth's being the most iconic! Or check out the buzzy Electric Shop, slinging vintage finds and veggie food, and visit The Old Black Lion the perfect little pub-slash-hotel. Another accommodation option is Upstairs at the Hay Cheese Market. Which sells itself, really.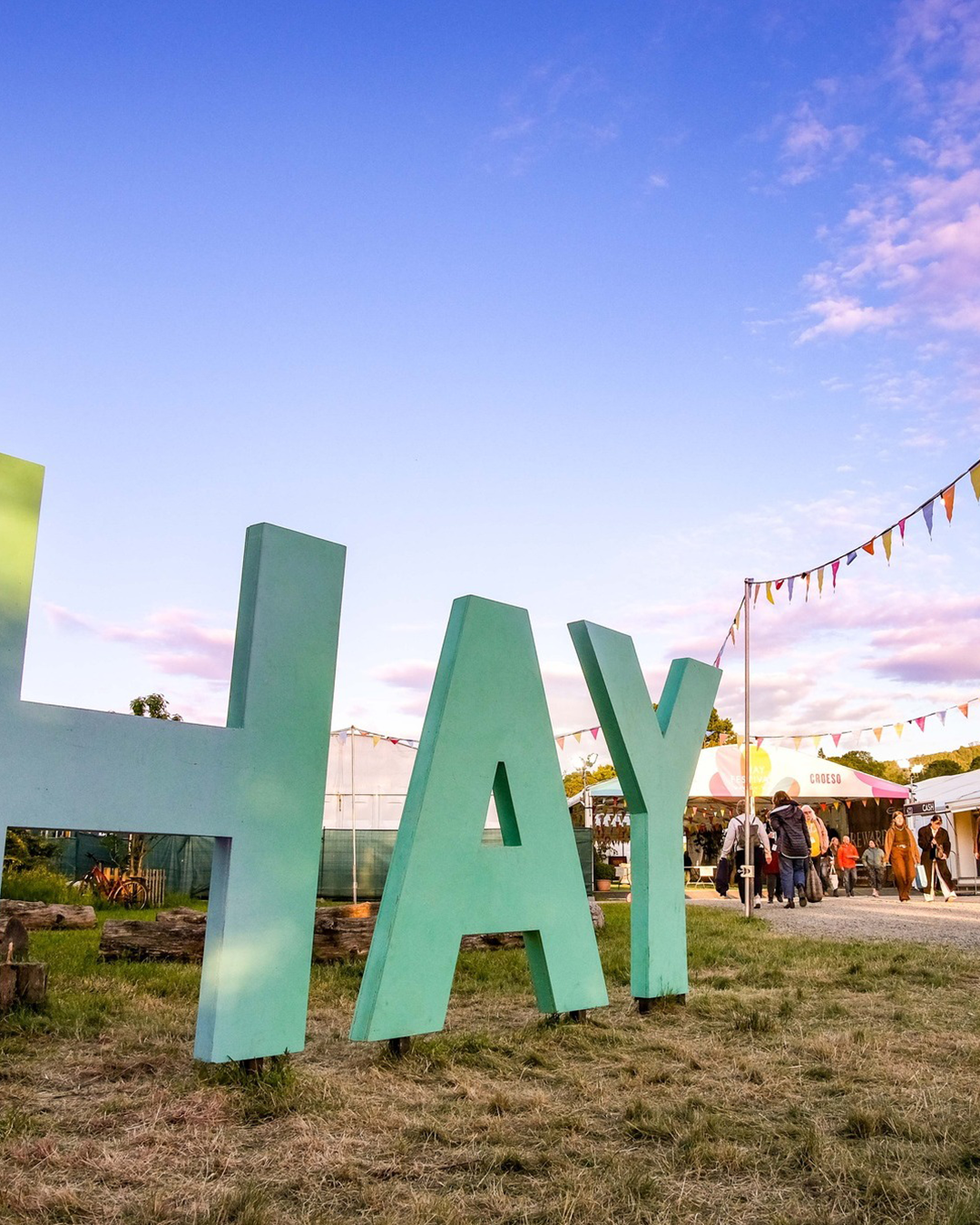 (Image credit: Hay Festival Instagram)
Scotland Vaycay And Daycay Hotspots
Islay
Islay is the land of oysters and peated (smoky) whisky. This should be enough to convince you, but if you need a bit more of a nudge, the charming sea cottages and coastal sea air ought to do it. Then mosey on over to one of the whisky distilleries (including Ron Swanson's pick, Lagavulin). Head to Islay Oysters for some plump, briny bad boys sloshed with vinegar or a squeeze of fresh lemon. There are accommodation options from beach-side cottages to townhouses, and even an earthen home built into the land. But golf-spa-hotel lovers will enjoy The Machrie hotel. Finally, the Northern Lights (Aurora Borealis) have been spotted in and around Islay from October-March. But throughout the entire year, if it's a clear night, star gazing here is next to none and a magical way to spend an evening.
Loch Fyne
The mossy rocks and verdant hills of Loch Fyne on Scotland's West Coast have been quietly building quite the itinerary over the past decade. And not just because its surrounding waters are home to some of the best quality seafood in the UK. Of course, Loch Fyne is home to Inver restaurant and hotel, with its gorgeous Scandi-Scottish Shepherd huts, floor-to-ceiling windows and seafood-forward menu. For something a bit more local-casual, check out Fyne Ales Farm Brewery for beers, and Loch Fyne Oyster Bar and Deli for buttery shellfish. Tick your activity box by getting out into nature trekking, kayaking or mountain biking. If you fancy a sea kayaking tour make your way to the west coast and experience Scotland's rugged and beautiful coast line up close.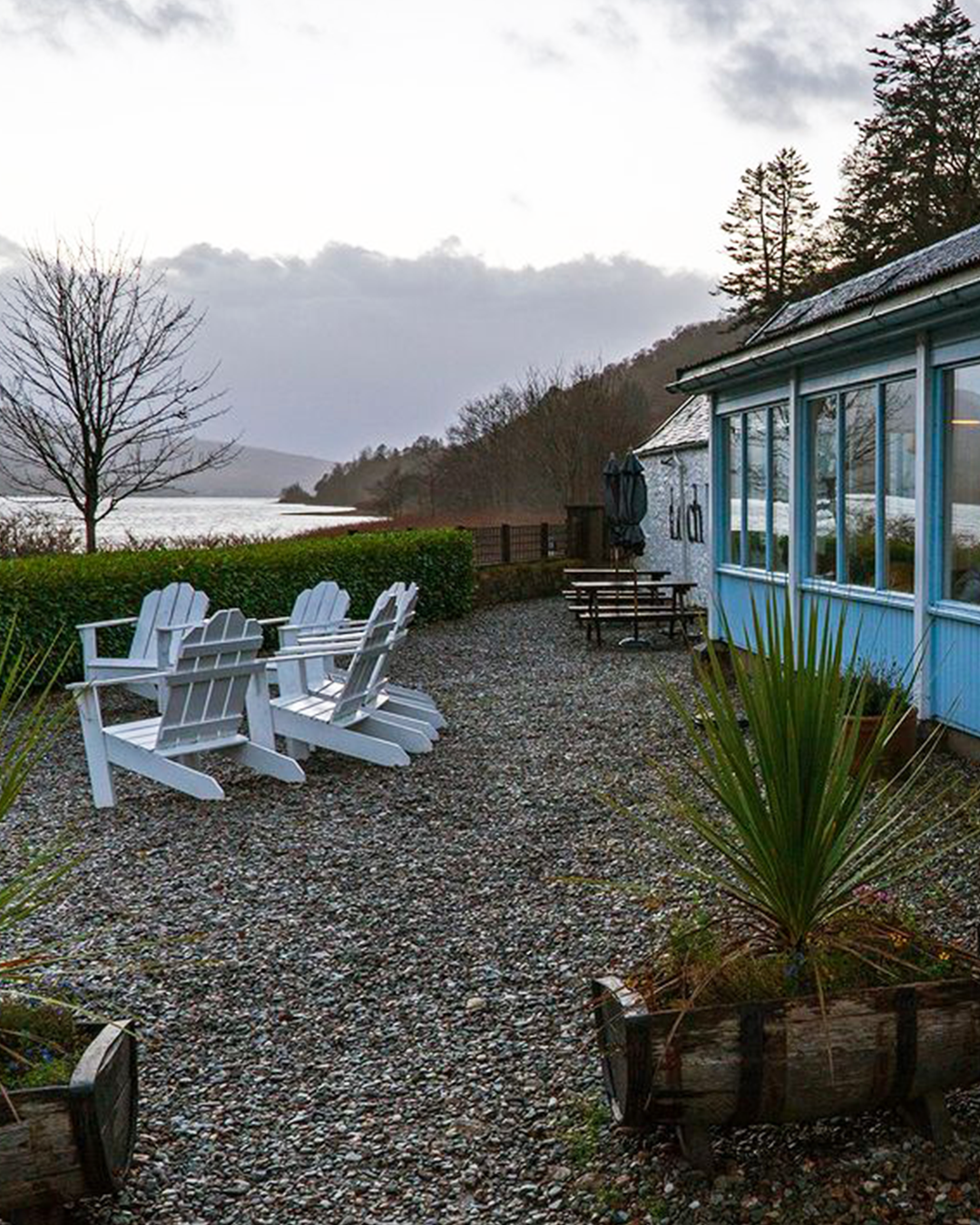 (Image credit: Loch Fyne Oyster Bar And Deli Instagram)
Glasgow
There's just something charming about a place where the locals are called 'Glaswegians', isn't there? Glasgow is definitely worth a vacay, there is lots to see and do. Home to Charles Rennie Mackintosh, it's an art lover's paradise. The Kelvingrove Art Gallery and Museum is home to 22 state-of-the-art galleries, keep a look out for Salvador Dali masterpiece 'Christ of St John of the Cross'. Did we mention that it's free to visit? The city was named the UK's first UNESCO City of Music, so music fanatics are well taken care of. Jazz lovers should skip across to Blue Arrow, House-fans will go crazy for Subclub—where a visit (and tickets) are essential—and cool-as-hell SWG3 has everything from art to food and parties covered. King Tut's Wah Hut is central to Glasgow's live music scene, as is Barrowland Ballroom for concerts. Eat at Five March and Julie's Kopitiam, explore GOMA, then rest your weary head at Kimpton. There's some pretty epic coffee to be had in Glasgow, too.
"Check out a graffiti artist's dream Kelburn castle, play original Pac-Man and original arcade games at Super Bario, uncover a hidden cocktail bar in Glasgow or have a wee tasting tour at Glengoyne distillery; whisky, of course, the water of life!" — Ruth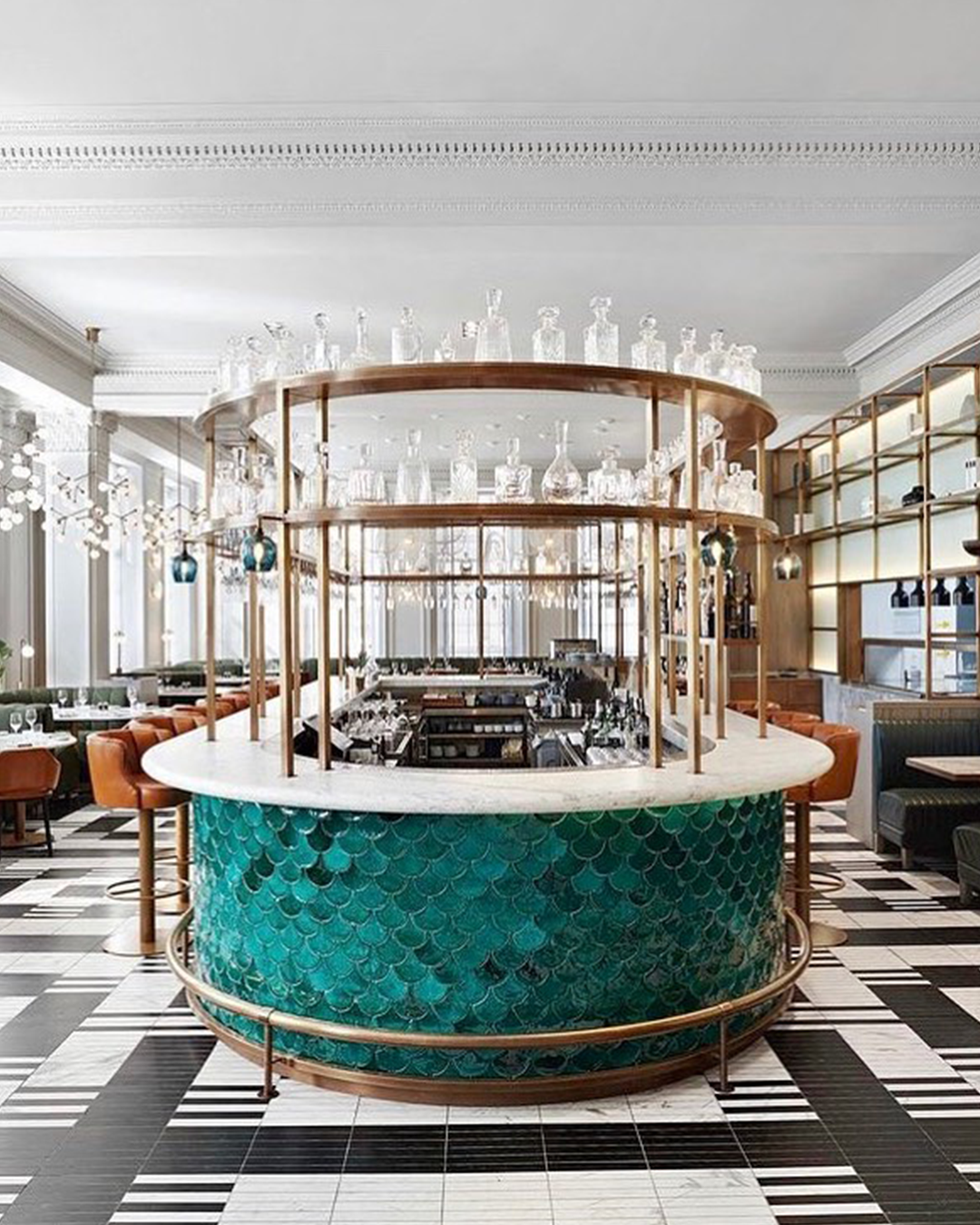 (Image source: Kimpton Instagram)
Whether you're a frequent visitor or have been dreaming of heading over to Great Britain to discover the wonder and magic of it all, now's your chance to explore Great Britain like you've never seen it before. Head to VisitBritain to find out more.
Editor's note: this article was produced in partnership with VisitBritain. Thank you for supporting the partners who make The Urban List possible. To read our editorial policy, click here.