Dreaming of that perfect home build, but don't know where to start? If you're after that forever palace, or looking to start small and get your foot into the property market, we've teamed up with New Gen Homes to help save the overwhelm and ensure you don't get ripped off in the process. This highly-acclaimed local biz creates quality, affordable homes with different lifestyle designs to suit whatever vibe or aesthetic you're after—be it crisp white and understated or bold and luxurious.
To help the inspiration flow, we asked wildly talented Aussie artist Cassi George to share some of her easy tips on how to up your design game and bring vivacity to your home, whatever your lifestyle.
The Free Spirit
When it comes to their home, The Free Spirit is all about nature, breathing in salty air, hanging out at the beach and creating light, bright spaces where you can enjoy cosy pockets of sunshine. When they're not road-tripping down south or planning the next big adventure, they're enjoying a laid back BBQ with pals and finding ways to surround themselves in greenery.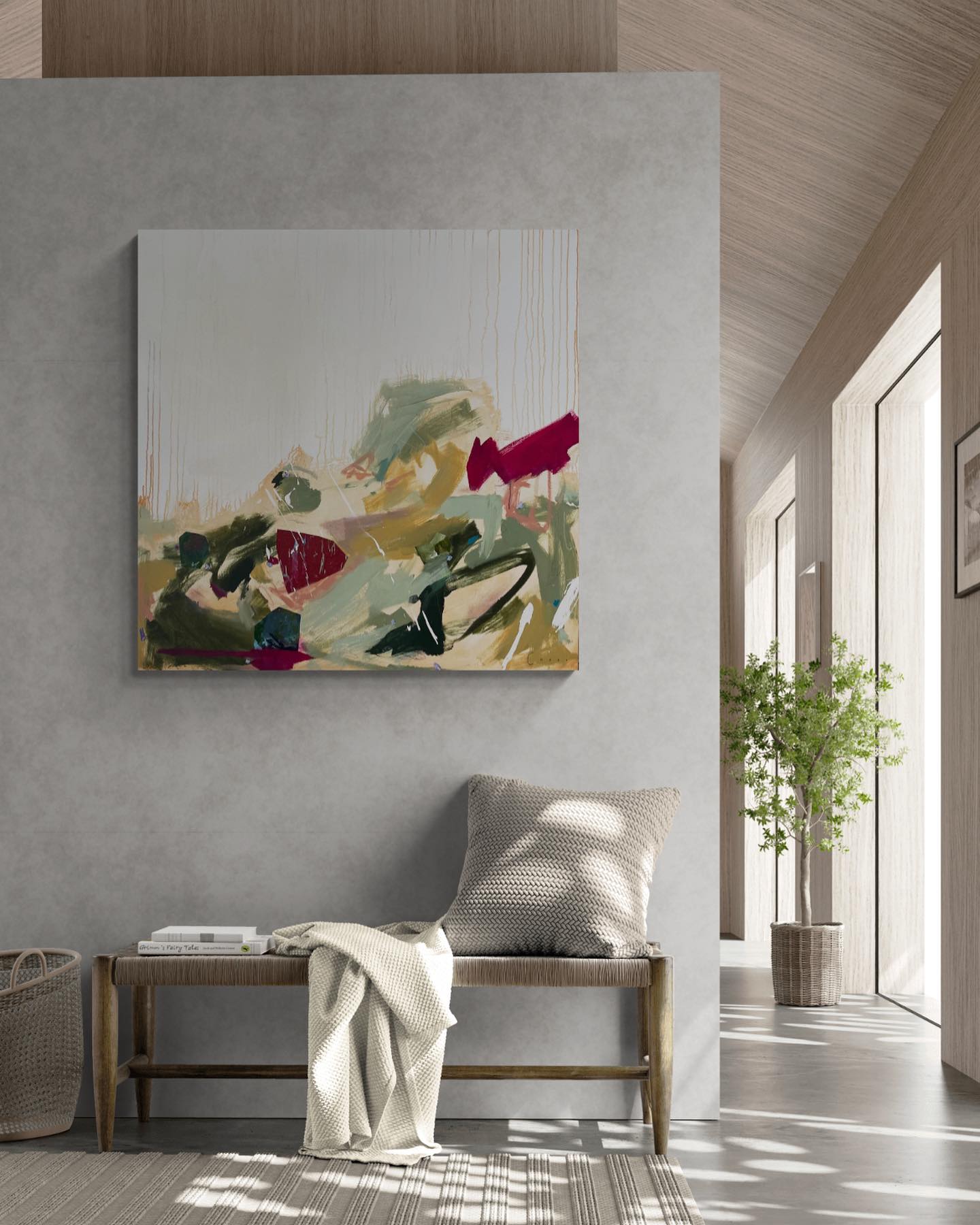 Bringing The Outdoors In
When it comes to bringing nature indoors, Cassi believes it's all about embracing natural materials like wood, rattan and linen. As an artist, she always wants to add visual interest that contrasts a room so loves to throw in an accent colour (a fave is ultramarine blue) on a huge piece of abstract art. Sandy neutrals always invite a contemporary feel of ocean living, too.
The Perfect Alfresco Outdoor Dining
The recipe is simple—comfy seating, great quality produce on the barbie, a bangin' playlist and good company. A well-executed layout is key in allowing guests to mingle, access the bar and move around without feeling constrained. When you get this formula right, it's perfection.
Maximising The Light
Considering wall colours that naturally bounce light such as whites, pale greys and pastels will pay off in spades in any size space. Adding large mirrors that sit opposite windows beautifully reflect and emphasise that glorious natural light around the room, too.
The Entertainer
Always the life of the party, The Entertainer is all about vibrancy and celebrating the small wonders and beauty of the world. There's always something on the stove, lively interactions in the living room, music echoing and a cheeky cocktail or two at the ready.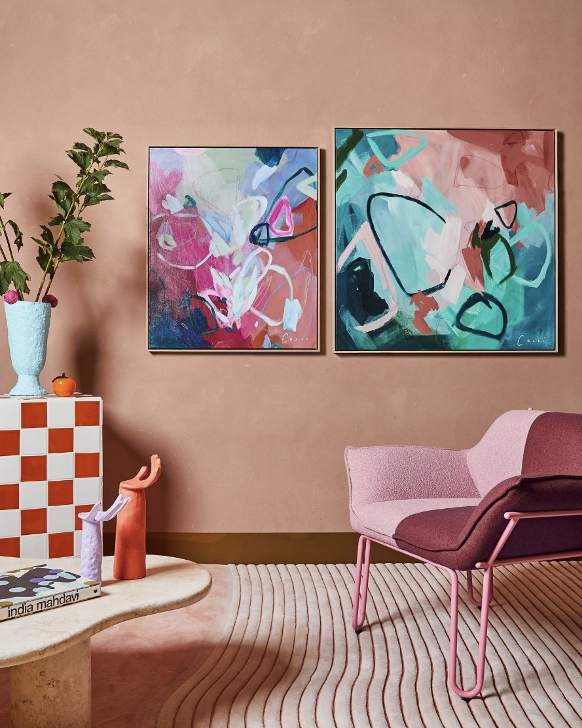 A Gorgeous Dining Scape
Cassi loves all things bright when it comes to that Insta-worthy tablescape. Curated table linen, charming plateware and fresh flowers are musts, while enhancing the experience with warm ambient lighting and candles bring a magical intimacy to the mix. She believes that the fancy china shouldn't just be reserved for big celebrations—create everyday memories with them instead.
The Go-To Recipe
You've had a hectic day, but you've agreed to dinner at yours and the crew arrives in a few short hours. Cassi's super easy crowd-pleasing crumbed chicken wings always put smiles on the dials of her guests. Simply throw 1 kg of free-range chicken wings in a large freezer bag with crushed Cornflakes, Panko crumbs, sea salt, paprika, ground coriander, garlic and onion powder and a pinch of cayenne pepper and veggie powder. Give them a good old fashioned shake, throw on a sheet pan for 15 minutes at 180 degrees, then turn and bake until golden brown and crispy for another 10 minutes. Whip up a salad, and dinner is served. Easy as.
A Well-Stocked Bar
Cassi adores creating cocktails for friends and family, and always has wine, whiskey gin, dried citrus and plenty of rim dressings stocked up the bar. As summer nears, the Pomegranate Punch is on repeat—a fresh zesty gin-based drink muddled with pomegranate juice, acai berry power and a splash of lemonade or soda water over ice with lime. Super simple to translate into a mocktail for those designated drivers, too.
The Homebody
Friday nights binging the latest series with gelato, snuggly Sunday mornings under the covers—Dorothy was right when she said 'there's no place like home'. The Homebody spends plenty of time in their kitchen and loves to pamper themselves with those extra touches that make staying home more glamorous than heading out.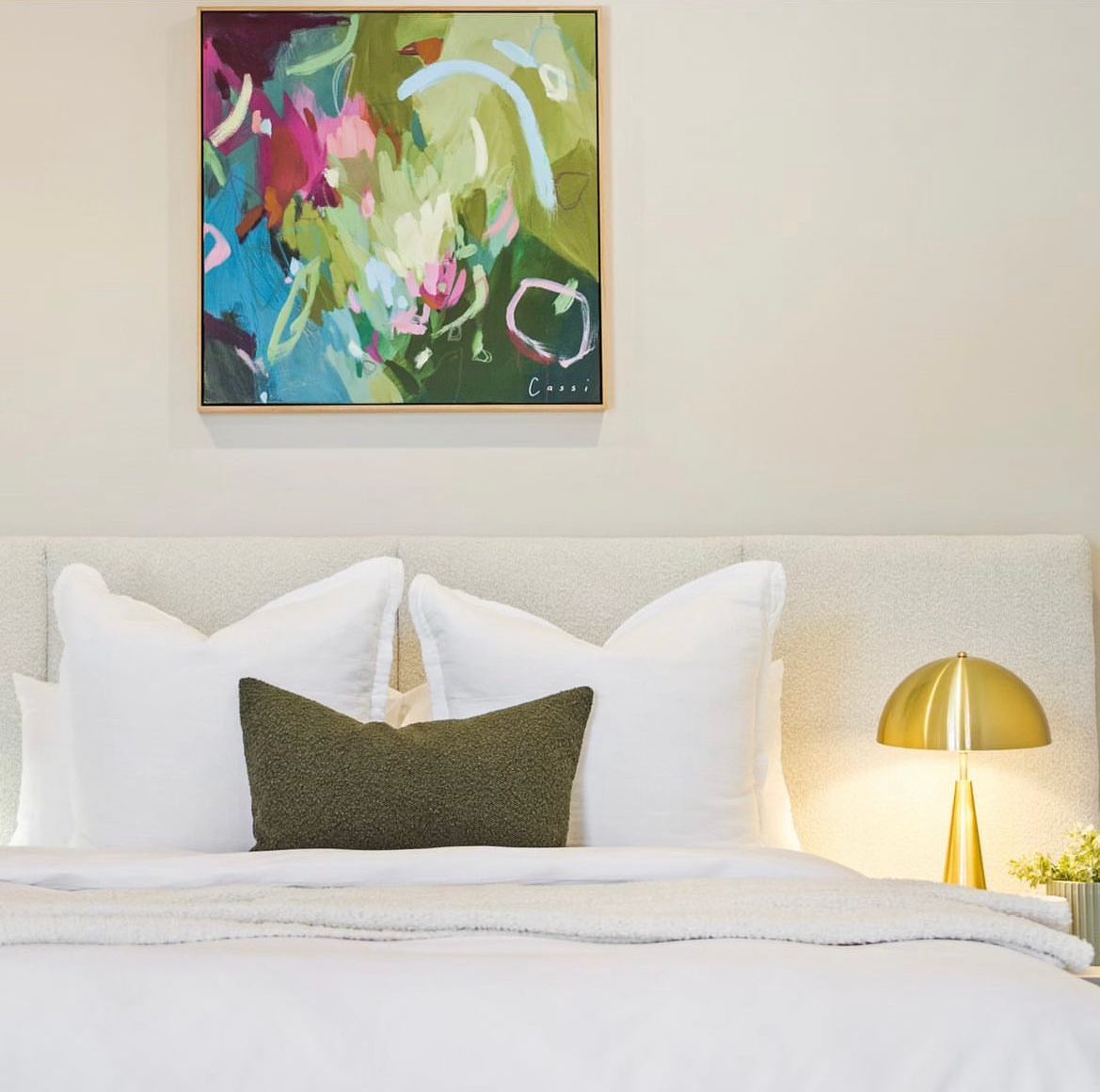 Homey Touches Without The Budget Blow Out
Thrift stores are a brilliant way to add unique pieces of decor and character to your space without splurging loads of cash. Cassi adds comfort and warmth to her home with vintage throws, upcycled art and antique furniture. We also love spending those hard-earned dollars on unique pieces for the home that will stand the test of time over mass-produced pieces that lack soul or purpose.
The Ultimate Nook
WFH? Pastel blues and greens are associated with focus and creative thinking, so incorporating these into your study along with a comfy chair can really get those productive juices flowing. Prioritising natural light by placing your desk or table near a window with your seat facing away from distractions (we're looking at you Netflix) is ideal for once again bringing nature into your space and smashing the day.
Whichever lifestyle grabs you, New Gen Homes are ready to help guide you through the next steps of your building journey with multiple display homes across Perth to explore. To learn more about what the first steps look like, head to their site—your castle awaits.
Editor's note: This article is sponsored by New Gen Homes and proudly endorsed by The Urban List. To find out more about who we work with and why read our editorial policy here.
Image credit: Cassi George, Styling by Greenhouse Interiors, Photography by Stephanie Rooney