Japan's border restrictions will ease from June 1 which will also trigger a doubling of overseas arrivals to 20,000 per day and less stringent COVID-19 testing and quarantine rules. Japan will also implement a three-tier system (red, yellow and blue), dividing countries into three groups according to their infection rate. At the moment, Australia and New Zealand have been categorised as "group blue" (countries with the lowest infection rate) which means regardless of a traveller's vaccination status, on-arrival tests, home quarantine and other measures are no longer required. At the moment, travellers can only enter Japan if they are part of a specific tour group so stay tuned for when general travel is set to resume.
Japan's hotels—they're truly something else.
Some are pumped with steamy onsens, some ikebana displays and others casually fare free-flowing champagne dinners because, why not? With Japan's border restrictions easing, we think it's about time you started planning your next trip and that all starts with your very first hotel stay.
Read on for the best hotels in Japan.
Suiran
Kyoto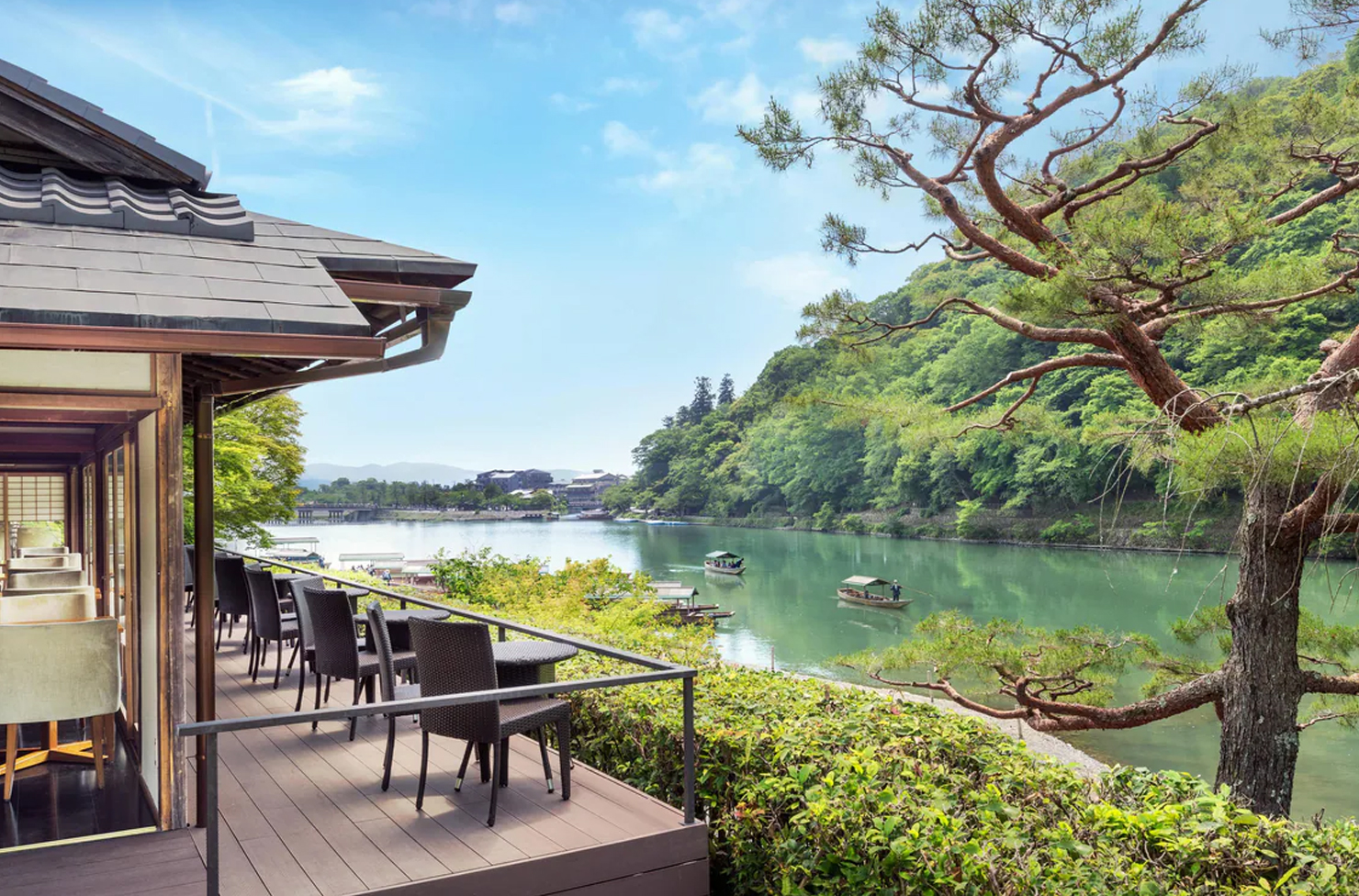 This Luxury Collection Hotel is set along the ever-peaceful Hozu River. More so a retreat rather than a classic hotel, Suiran sports 39 rooms, including six speciality rooms, a restaurant and cafe. The in-house spa offers up green tea scrubs, jade stone facial treatments and collagen masks in case you feel like re-centring your spirit after a long-haul flight. Book your stay here.
The Okura
Tokyo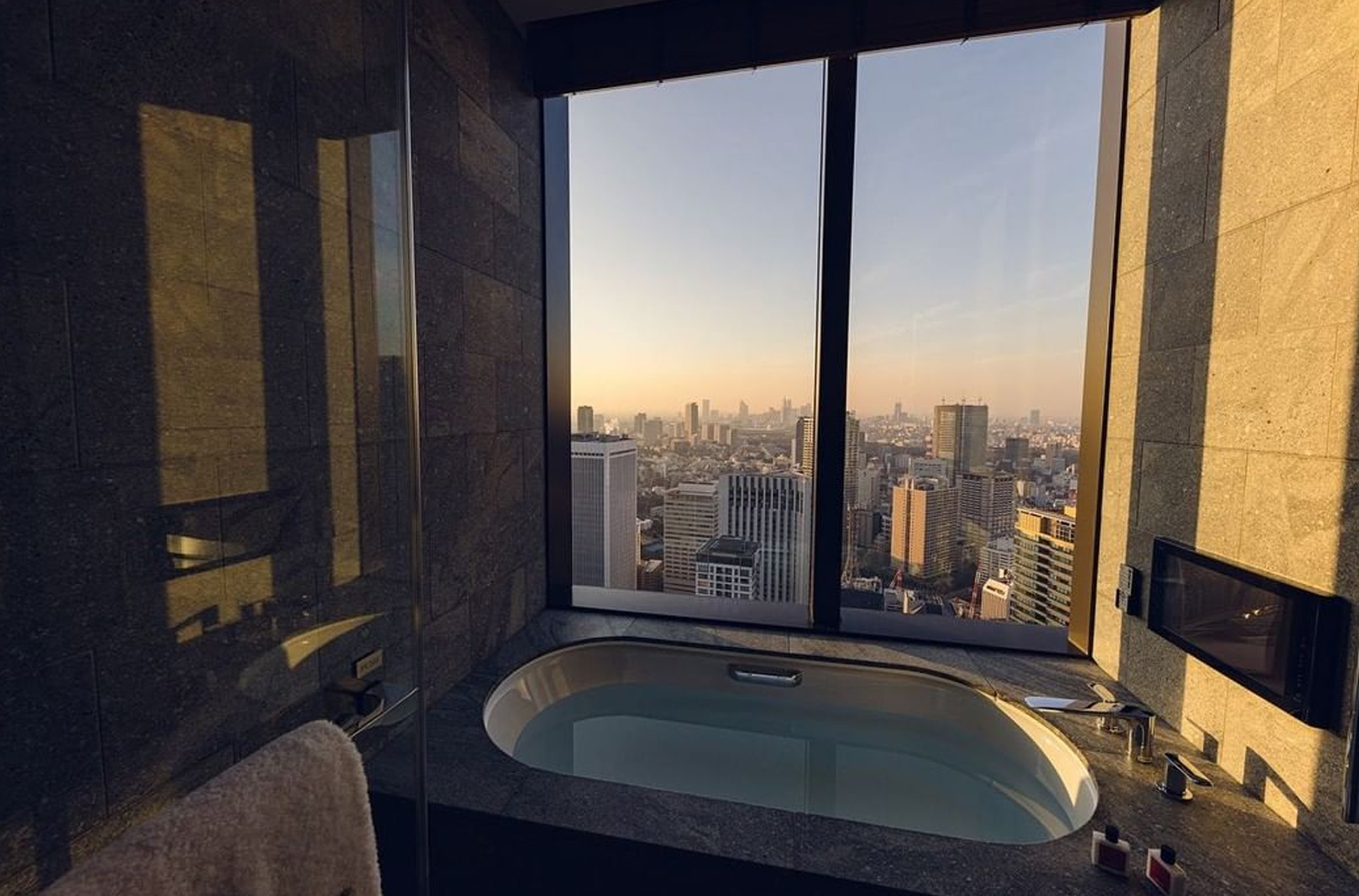 Another luxury hotel in Japan (are you sensing a pattern here?) looks like The Okura. Located within Tokyo's central Toranomon district, the hotels pays homage to the Wabi, Sabi and Miyabi aesthetic and if you don't know what that means, just think of spaces filled with perfectly imperfect things (or just feast your eyes on that stellar image). Everything from the lobby to the Japanese garden and art museum oozes elegance, not to mention you can book free-flowing champagne dinners on the hotel's terrace. Winning. Book your stay here.
The Shinmonzen
Kyoto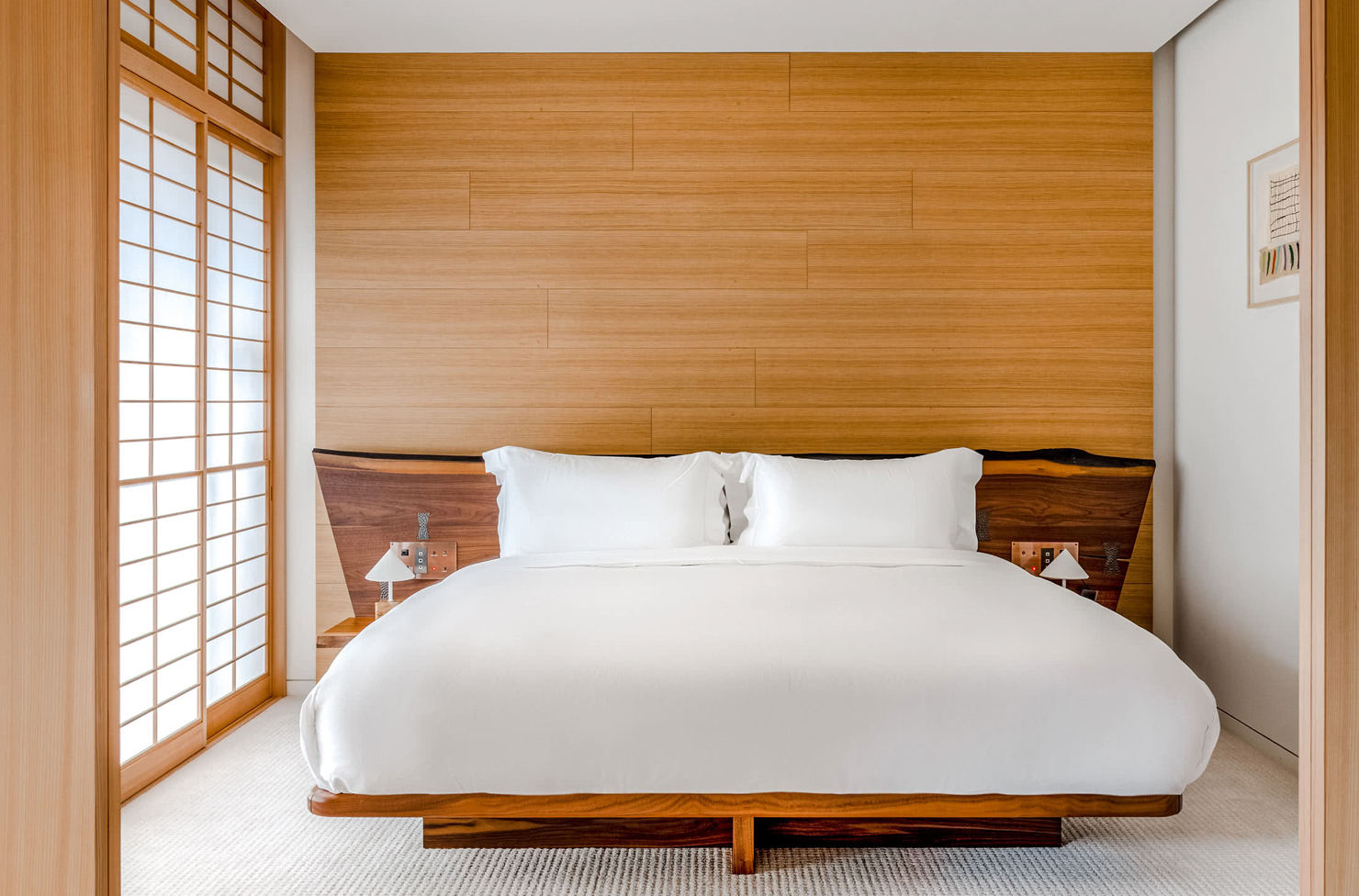 This is one of Japan's newest hotels. Feast your eyes on The Shinmonzen, a hidden gem (no really, it is) located in the beautifully preserved Gion Shirakawa and Shinmonzen Street. This luxury boutique hotel has been designed by one of the most talented architects in the world right now, Tadao Ando, so no detail has been glazed over. Here you'll find nine unique suites, all accented by a different native material. Balconies overlook the Shirakawa River and you'll be in an ear shot of Gion's buzzing alleys and cobbled streets. Book your stay here.
Mandarin Oriental
Tokyo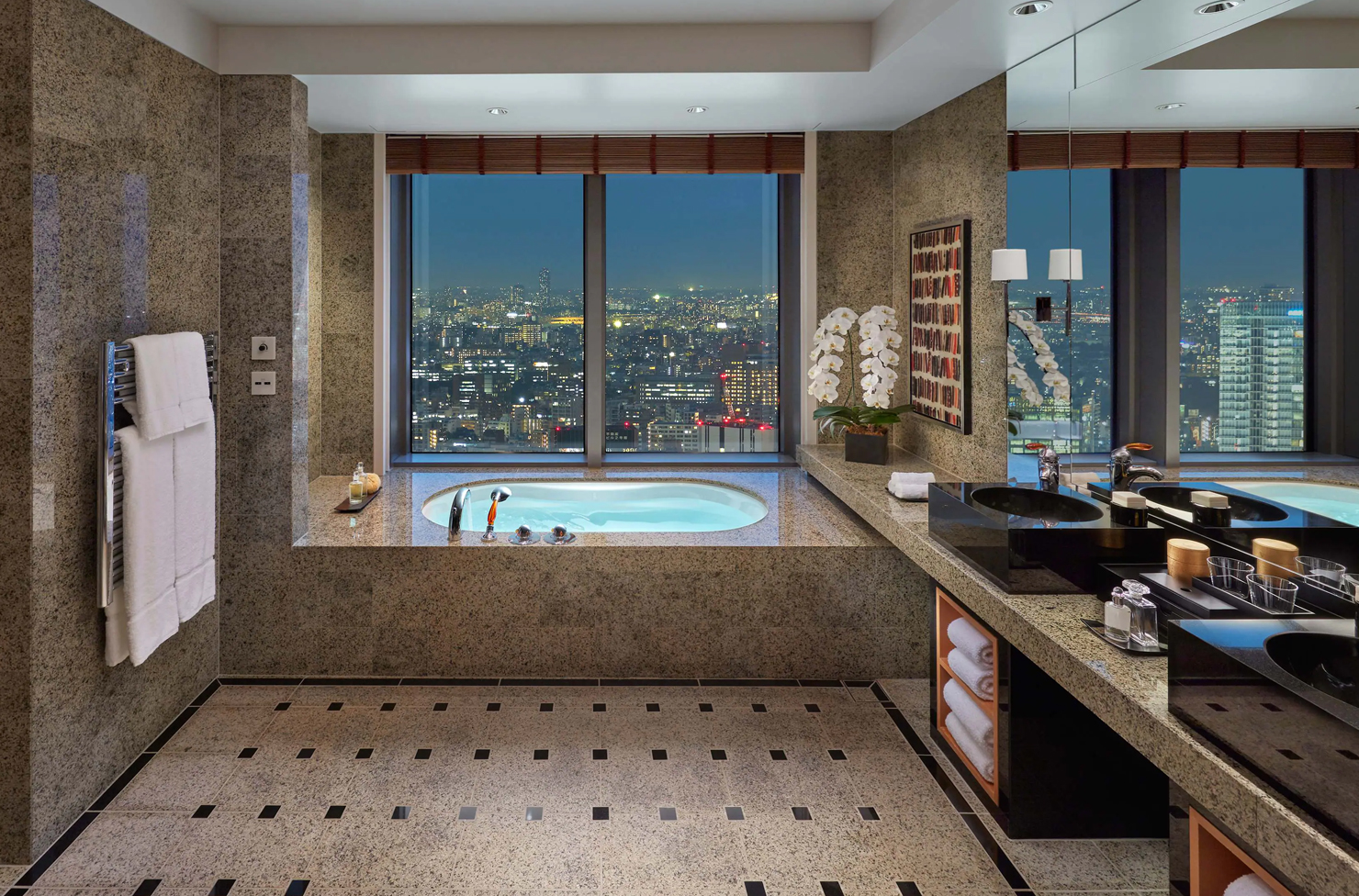 Honestly, it'd be remiss to skimp out on a stay at Mandarin Oriental. This epic place is easily one of the best hotels in Tokyo, hence its long line-up of awards. Splurge on a feast at any one of its 10 restaurants and bars (yes, 10) or reset your soul at the spa (also award-winning) located within the soaring Cesar Pelli-designed tower. Book your stay here.
Aman Tokyo
Tokyo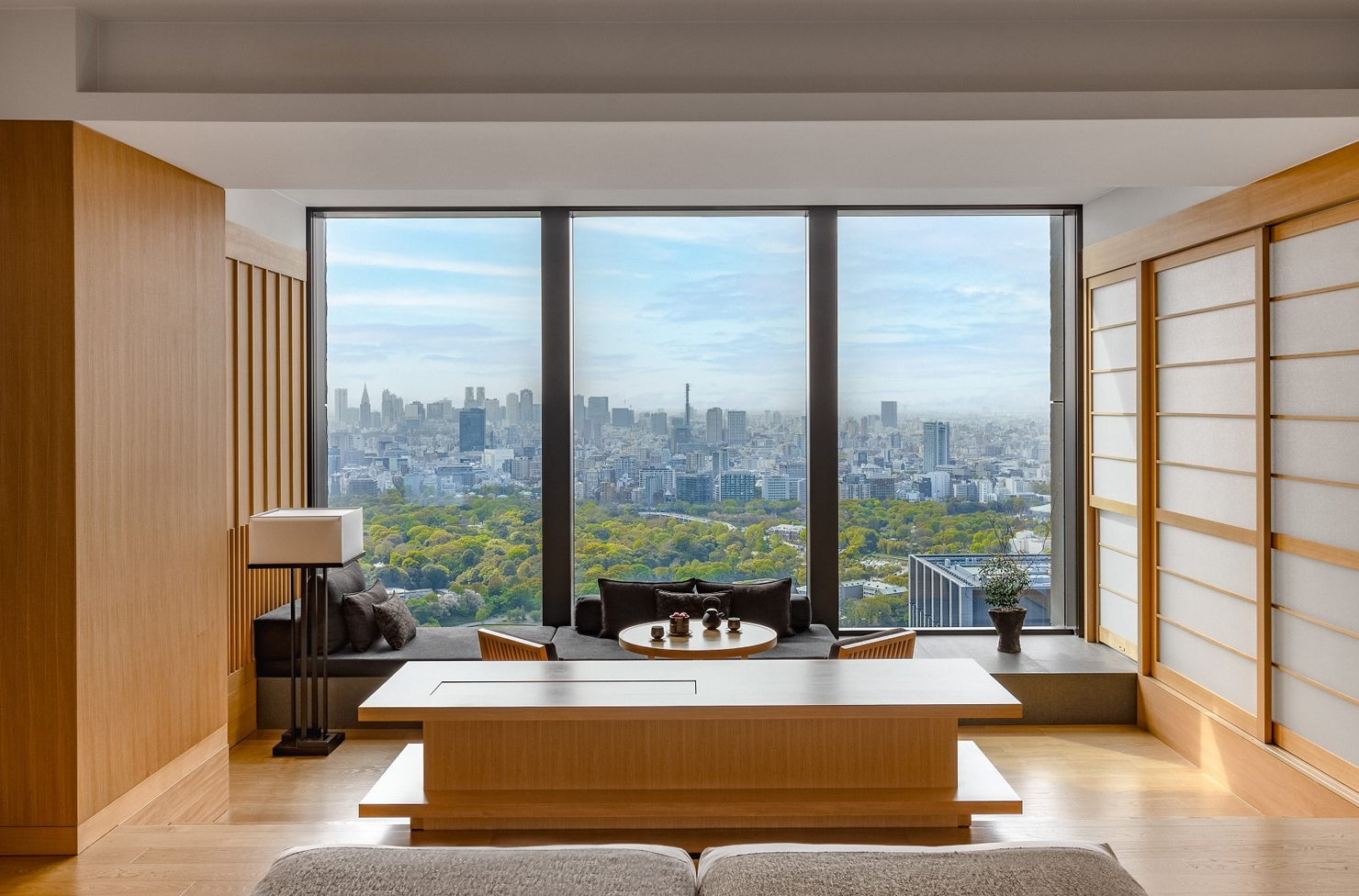 Inspired by Japanese design tradition, Aman Tokyo is the best of Japan wrapped up in one hotel. Decked out with ikebana displays, washi paper doors and engawa platforms, not many have walked through these halls and not had their jaw drop to the floor (honestly, try it). The rooms here are simple yet timeless, with sprawling cityscapes your TV thanks to floor-to-ceiling windows. Book your stay here.
Shiki Shima Train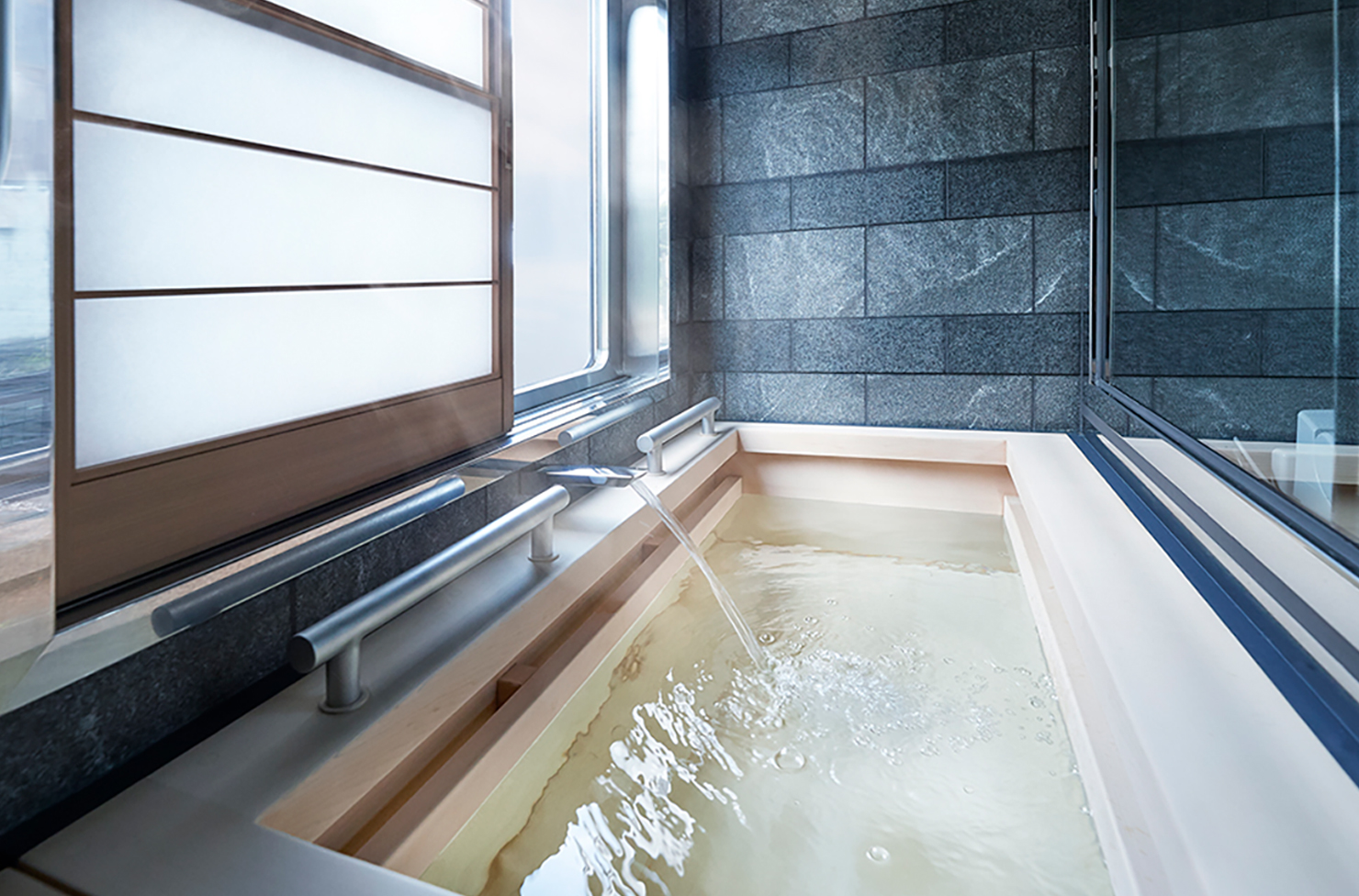 Did you really do Japan right if you didn't book a stay on the Shiki Shima Train? If you've got a spare few thousand lying around, this is easily one of the coolest hotels in Japan. Only hosting 34 passengers at one time (we know, fancy), suites inside this moving hotel are stocked with wooden bathtubs, fireplaces and a domes observation deck because when it comes to opulence in Japan, there are no limits. Book a stay here.
Nine Hours Hotels
Various Locations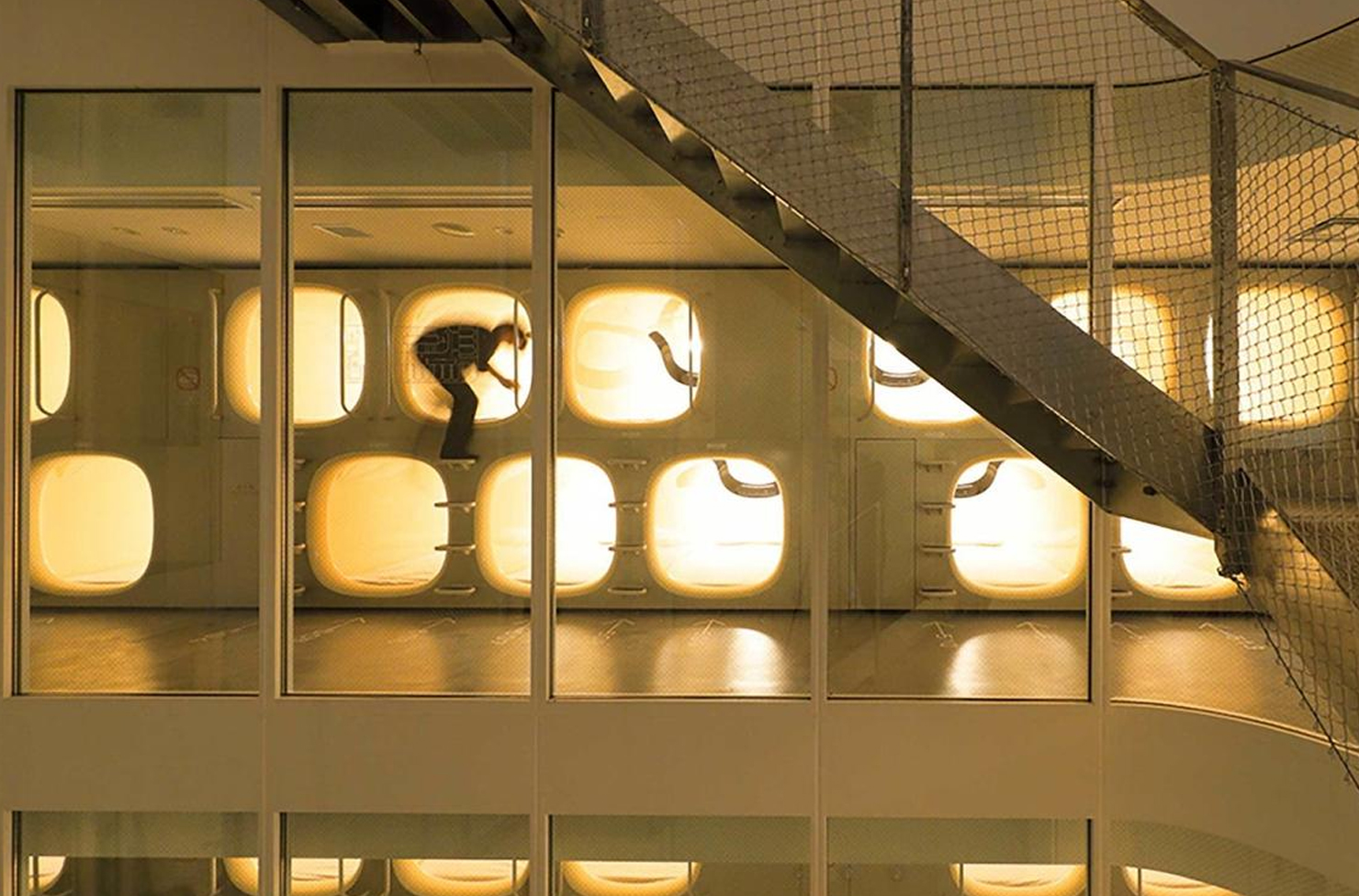 On the other end of the spectrum, one of the best chain hotels in Japan has to be Nine Hours Hotels. The idea, much like the name suggests, is that you shack up inside a capsule room for nine hours. Rooms are air conditioned, there's free WiFi around the property, you'll have shared bathrooms to freshen up and slippers to keep your feet nice and snug. The whole design is super modern and your pod keeps futons and tatami mats. Book your stay here.
Sakaeya
Shibu Onsen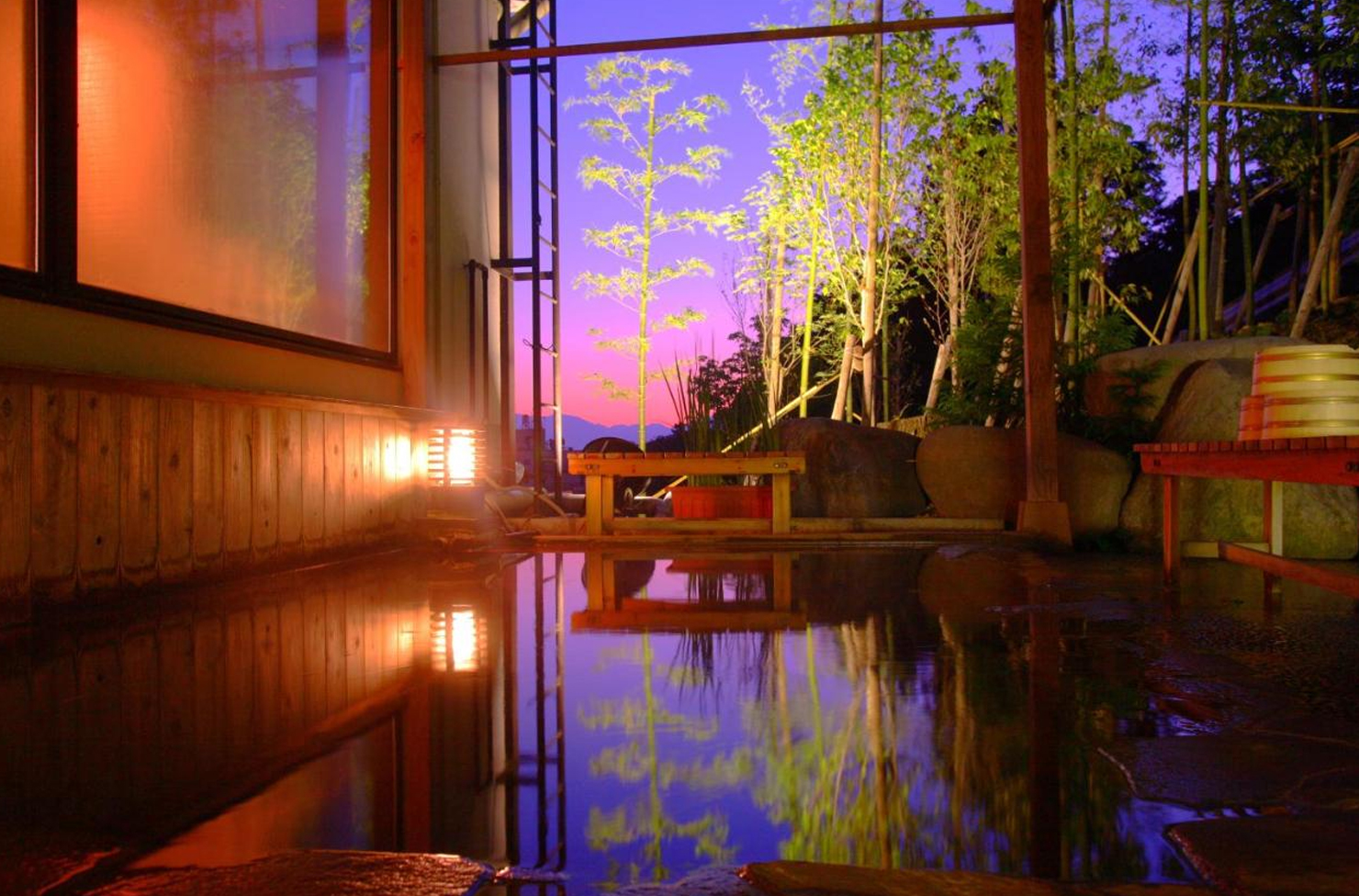 When you think of Japan, one thing springs to mind—onsens. Lucky for you, Sakaeya is the kind of hotel located smack-bam in the middle of Shibu hot-spring area (with indoor and outdoor hot spring baths). Rooms have woven-straw floors and Japanese futon bedding and you can opt in for a traditional multi-course dinner and set-menu for breakfast. Book your stay here.
Naturally, read on for the best things to do in Japan.
Image credit: The Shinmozen, Suiran, The Okra Hotel, The Shinmozen, Mandarin Hotel, Aman Tokyo, Shiki Shima Train, Nine Hours Hotels, Sakaeya
Editor's note: Urban List editors independently select and write about stuff we love and think you'll like too. Urban List has affiliate partnerships, so we get revenue from your purchase.