While South Australia holds the reigning culture crowns of the world-renowned Adelaide Fringe and Adelaide Festival over the last days of summer, they can now add a winter counterpart to their arsenal. Illuminate Festival returns to Adelaide this July to celebrate art, light, innovation, music and technology, and help combat those frosty nights. With Melbourne's RISING, Sydney's Vivid and Hobart's Dark Mofo all wrapped up, it's time for South Australia to take centre stage once more.
With a program loaded with free and ticketed events to appeal to folks young and old, art-savvy culture vultures and first-timers alike will find something here to light up their life. There are local, national and international artists involved, and the cosy Base Camp, Illuminate's winter village, where you can eat, drink, chill and skate to your heart's content. While the bustling line-up promises to intrigue and dazzle, we've picked a few shining stars out of the bunch to get you pumped.
Gorillaz
28.07.22
Legends of the music industry Damon Albarn and Jamie Hewlett are hitting the Adelaide stage for the first time in over a decade, and they're bringing a 20-piece ensemble of international collaborators along for the ride. For one night only, you can catch this Grammy and BRIT award-winning, genre-defying virtual band as they grace the Adelaide Entertainment Centre for a one-off extra show, just for Illuminate. Long before Tupac appeared at 2012's Coachella in hologram form, Gorillaz have been visionaries of virtual entertainment, seamlessly blending art, music and technology. Known for an indefinable mix of hip hop, rock and dance sounds, Albarn never steers off course, and they'll be dabbling into their seven album catalogue to pull out some of the all-time bangers. Gorillaz will be supported by Moonchild Sanelly and her recently released album, Phases. Feel Good, indeed!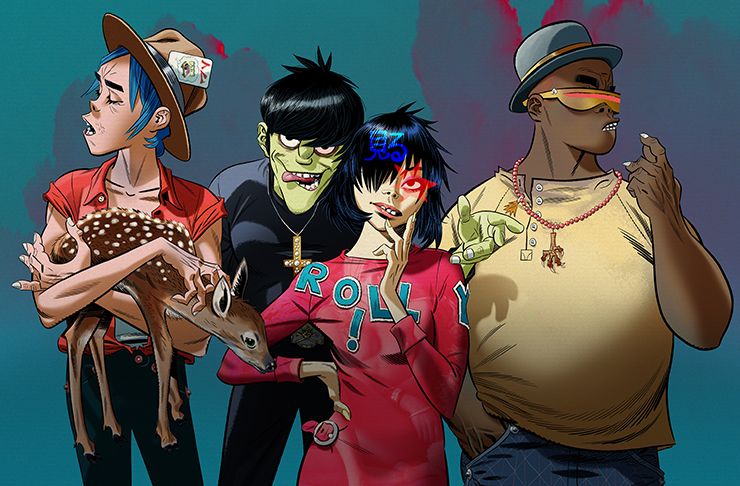 Unsound Adelaide
22.07.22 – 23.07.23
Once more heading down south to its longest-running overseas outpost, Poland's famous festival from Krakow, Unsound, returns for its seventh Adelaide pilgrimage. An international celebration of experimental and electronic music, Unsound has become something of a siren song for those in search of forward-thinking and edgy sound; there's avant-pop, electronic, club and rap, just to get you started. Highlights include the commissioned collab between Polish avant-garde percussionist Adam Gołębiewski and Melbourne's own MY DISCO, underground Aussie electronic post-punk darlings HTRK, experimental musician Kali Malone in her down under debut and Catalonian rising star Marina Herlop singing a blend of folk, pop and experimentation in her native tongue. Discovery is the name of the game at Unsound; go in with your ears wide open and see what otherworldliness emerges.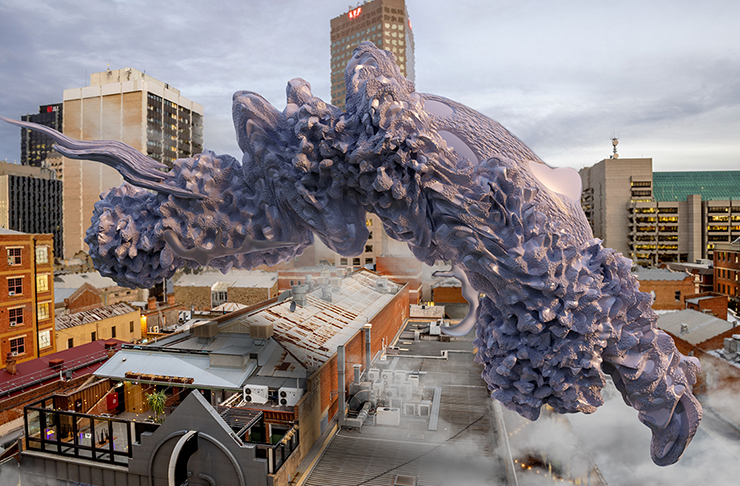 We Will Slam You With Our Wings
15.07.22 – 31.07.22
The patriarchy comes to die at this free operatic video installation. We Will Slam You With Our Wings, performed by "an army of six girls and one war mistress", combines art, AV and sound to remind you that girls really do run the world. The work features seven different screens depicting infamous 19th century colonial portraits—with the key difference that the powerful white men from history have been replaced by young girls, each from a different continent. At the helm of this work is Adelaide-raised Joanna Dudley, who layers in sound by leading each girl to reimagine an iconic soprano's death aria from famous operas. You'll see Madame Butterfly and Tosca emerge triumphantly in this loud and proud choir that isn't to be missed.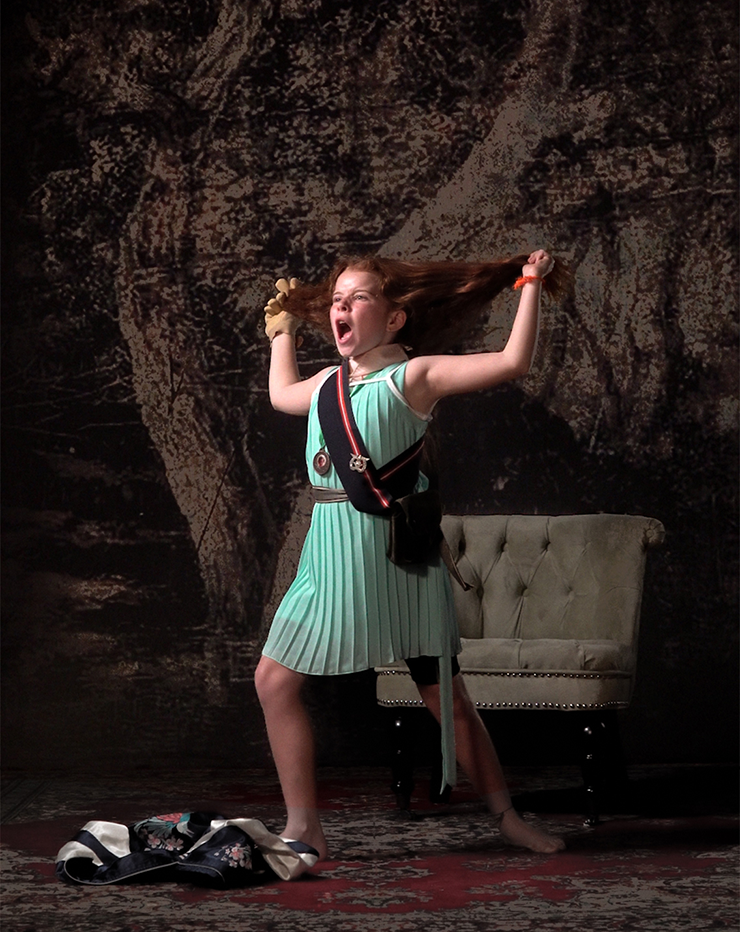 Wild Dog
15.07.22 – 20.07.22
Dingoes have feelings too, you know. That's what Nargungga/Kaurna artist Jacob Boehme explores in Wild Dog, an immersive installation highlighting the rich history and importance of one of Australia's most iconic—but misunderstood— cultural symbols. Gadli (dingo/wild dogs) are a significant figure for the Kaurna, Narungga and Ngadjuri peoples of South Australia, a triad collectively known as the Dingo People.
Blending animation, puppetry, dance and song, you can explore these interactive installations featuring the work of artists and communities across five nations as they map songlines, and revive cultural practices. This free event is suitable for all ages and the younguns will be sure to enjoy the storytelling and honesty on display here.
Light Cycles
07.07.22 – 31.07.22
The city demanded its return, and Light Cycles heeded the call. Following a sold-out season at its 2021 premiere, the Adelaide Botanic Gardens will once again be transformed into an immersive, illuminated experience to guide you through the night. Brought to our shores by Montreal studio Moment Factory, Light Cycles aims to connect its guests to the natural world by blending innovative techniques in lights, lasers and projection with Adelaide's natural splendour. Add in an original soundtrack, and you've got yourself a fantastical walk to remember.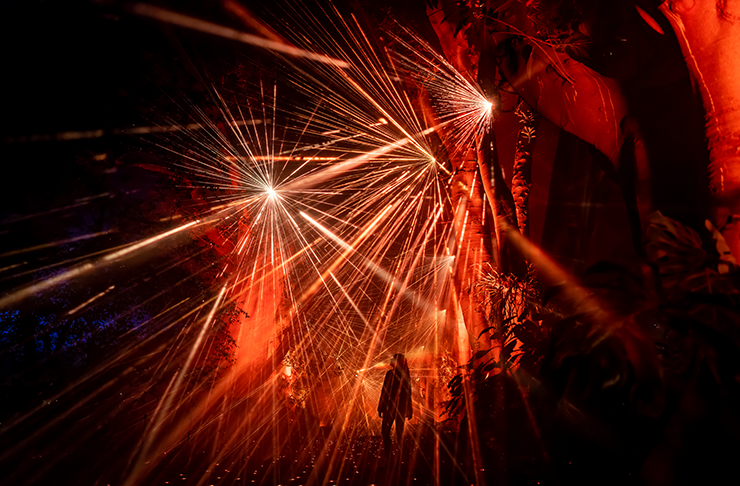 Ouchhh Studio | Wisdom of AI Light
13.07.22 onwards
Overseas audiences went wild for it, and now Istanbul-based trailblazers Ouchhh Studio are bringing their NASA and CERN collaboration Wisdom of AI Light to Adelaide. This ticketed event will be taking over the East End for Ouchhh's biggest pop-up exhibition yet, using groundbreaking Artificial Intelligence and projection techniques to take you on a journey from the world of Renaissance art to the present. Enhanced by the music of legendary classical composer Ludovico Einaudi, you'll be seeing stars and unlocking mysteries of the universe as your eyes feast on this larger-than-life installation. Say hi to Mona Lisa for us.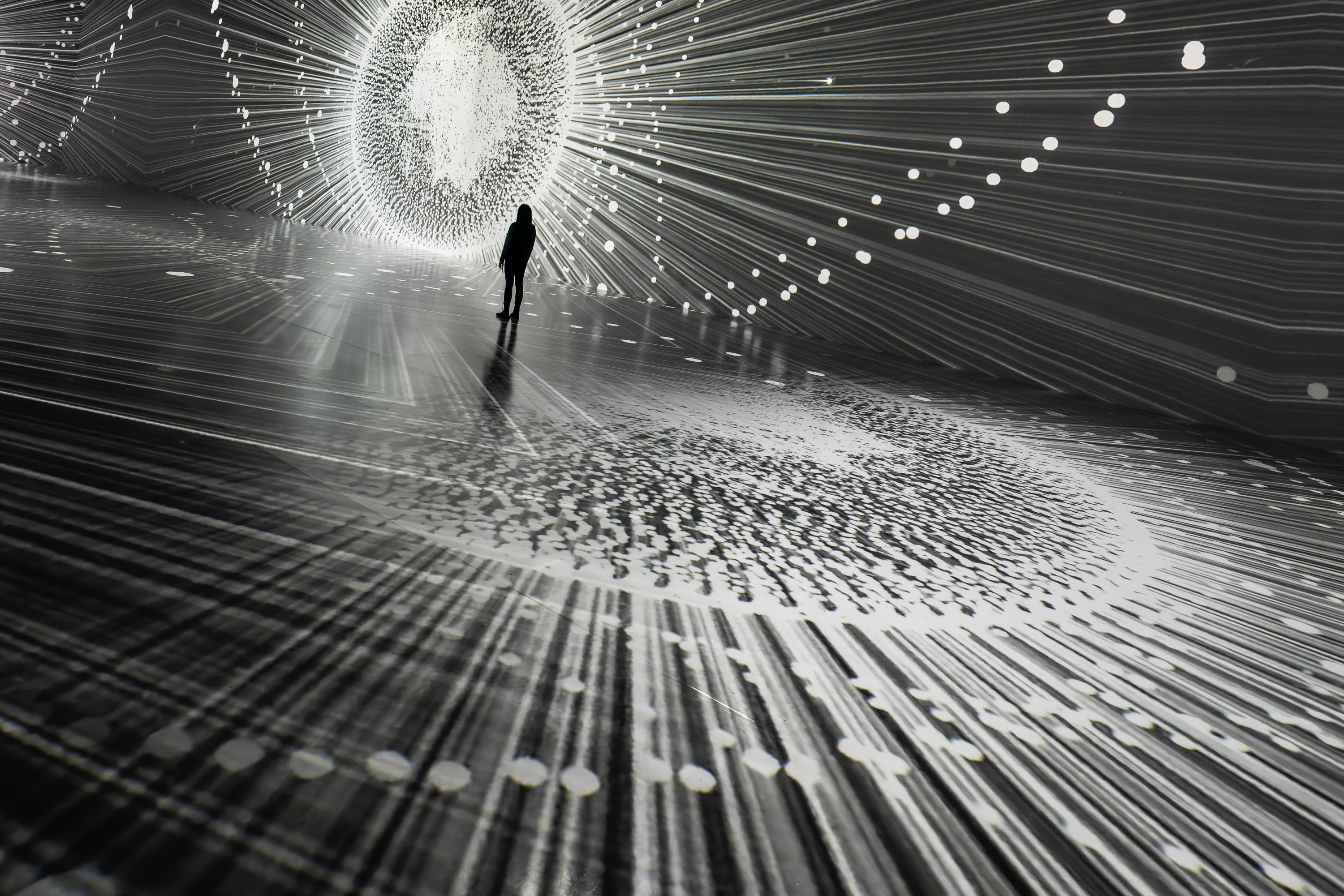 New Light
01.07.22 – 31.07.22
Showcasing the work of contemporary First Nations artists, New Light returns with four new commissioned works that explore experimental and diverse moving images. The 2022 cohort features works by Amala Groom, Dawn Sansbury-Smith, Elizabeth Close and Jaydenlee Tong, whose work will be displayed on media screens at the Adelaide Festival Centre's entrance. This free visual art encourages its artists to examine compelling and complex concepts relating to their individual experiences. First established in 2017 for TARNANTHI: Festival of Contemporary Aboriginal and Torres Strait Islander Art, New Light has continued to support First Nations artists ever since.
Mindy Meng Wang & Tim Shiel
30.07.22
The collaboration between Chinese/Australian avant-garde composer Mindy Meng Wang 王萌 and her Melbourne-based contemporary Tim Shiel will transport you to an ethereal world of eastern power, beauty and dreams. Float away on a cloud as this duo performs an amalgamation of laid-back dub and pop, breakbeat and minimal house—all rooted in place by the traditional guzheng, a 21-string, two-metre-long instrument played by Mindy. The work is an ode to Mindy's world, where tradition and progression collide. Following their critically acclaimed 2021 EP Nervous Energy, the masses will be running for the rare chance to see these artists performing live.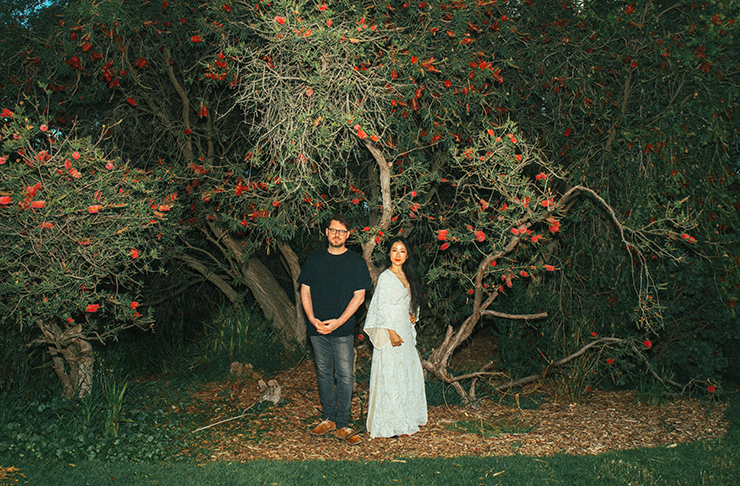 Eishan Ensemble
23.07.22
Wanna get some ARIA-nominated psychedelic fusion music into your ears? Head to Eishan Ensemble to treat yourself to the label-defying meeting of East and West, contemporary and classical, as Persian-Australian tar player and composer Hamed Sadeghi leads this group of world-class musicians. Sometimes dubbed "Persian chamber jazz" or "Middle-Eastern jazz fusion", Eishan will perform Sadeghi's original compositions blended with improvisatory idioms to create elegant soundscapes that will soothe your soul.
While you're there, check out Adelaide's best restaurants for a post-festival feed.
Image credit: supplied