It's a wildly overused line, but a very famous human once said "when a man is tired of London, he is tired of life" and boy do we agree. London is the perfect concoction of quiet green spaces teamed with bustling skyscrapers, unparalleled food markets, Michelin star eateries on random corners and some of the most deluxe hotels you'll ever visit.
We've (painstakingly) chosen ten of our fave hotels on every budget to ensure you can have the ultimate experience in this awe-inspiring city.
Read on for the best hotels in London.
Kimpton Fitzroy London
Bloomsbury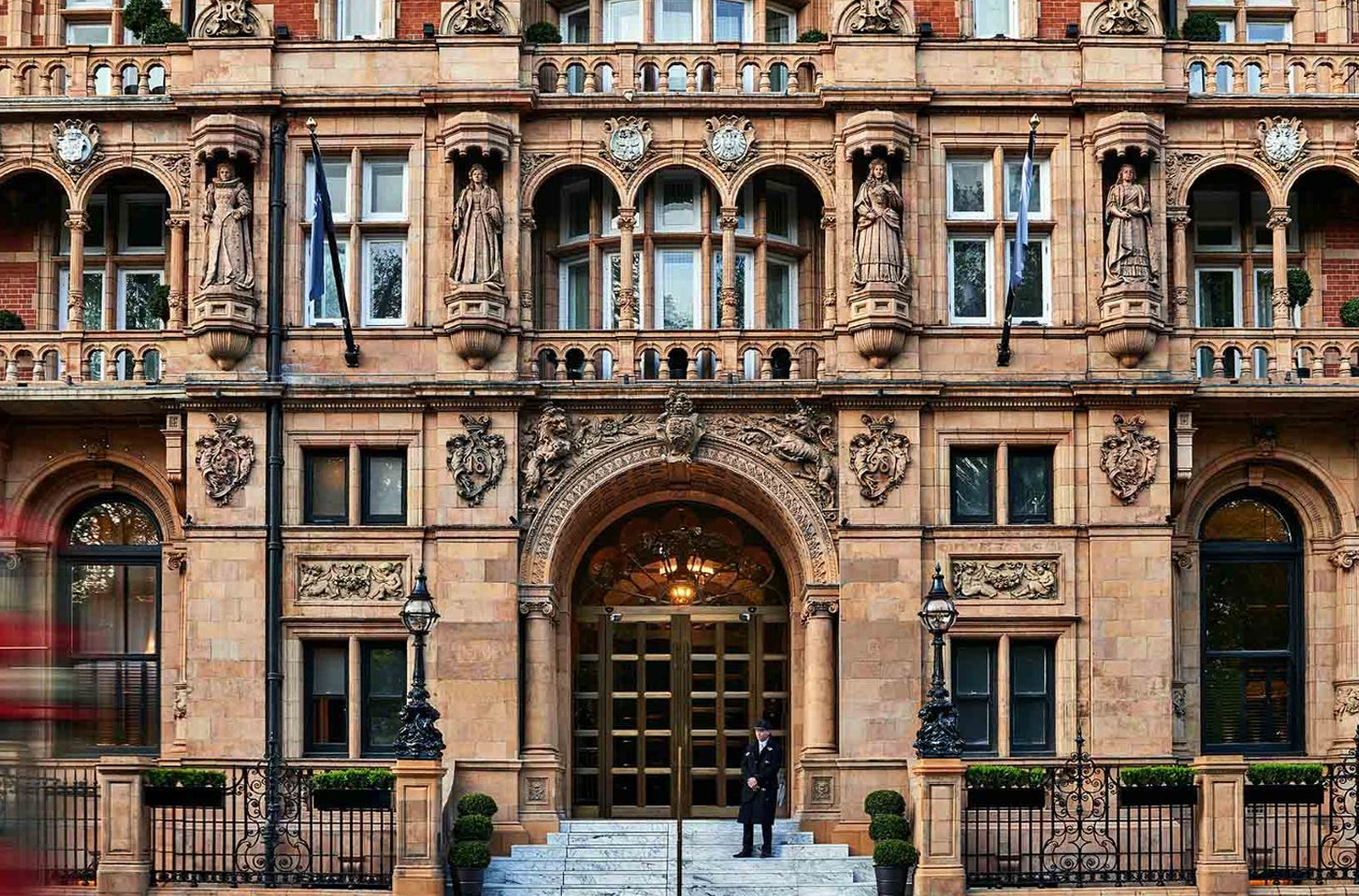 This 19th century marvel just a peaceful meander away from Oxford Street and many West End theatres absolutely personifies luxury and all things decadent making it a frequent stopover for many of the country's most glamorous celebrity figures. The magic has to be seen to be believed—from the insane marble walls, staircases and flooring, to the intricacies of the stunning mosaics and the sky high ceilings, The Kimpton Fitroy has managed to perfectly amalgamate classic with contemporary, making it a whimsical place to stay.
The Hoxton
Shepherd's Bush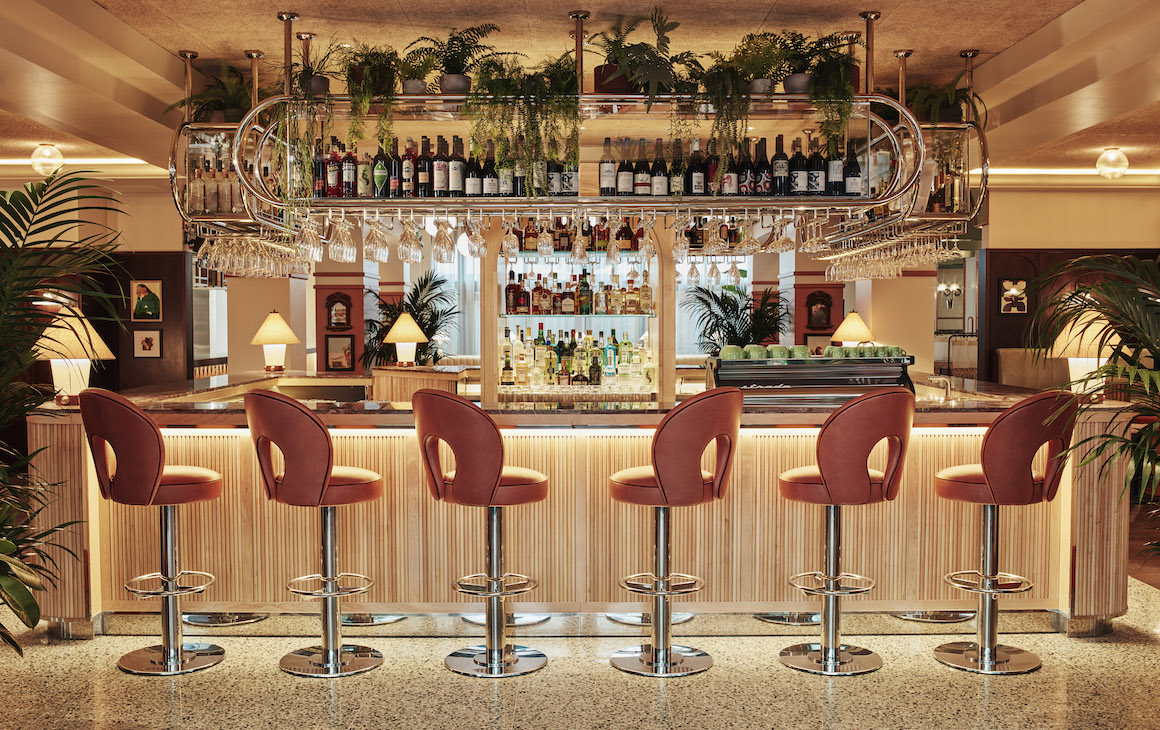 This West London gem brings all the mid-century glamour without the wildly extravagant price tag. Voted one of Condé Nast's best affordable hotels in London and set in a very Aussie-adored neighbourhood known for its vintage shopping and old fashion rock and roll vibes, The Hoxton exudes a certain unpretentious cool. From their mismatched bright wallpapers, to their wrap-around bar, chic pastel Palm Springs furnishings and fun Indie style, we guarantee you're going to visit this very 'gramworthy spot time and time again on your travels.
Ham Yard Hotel
Soho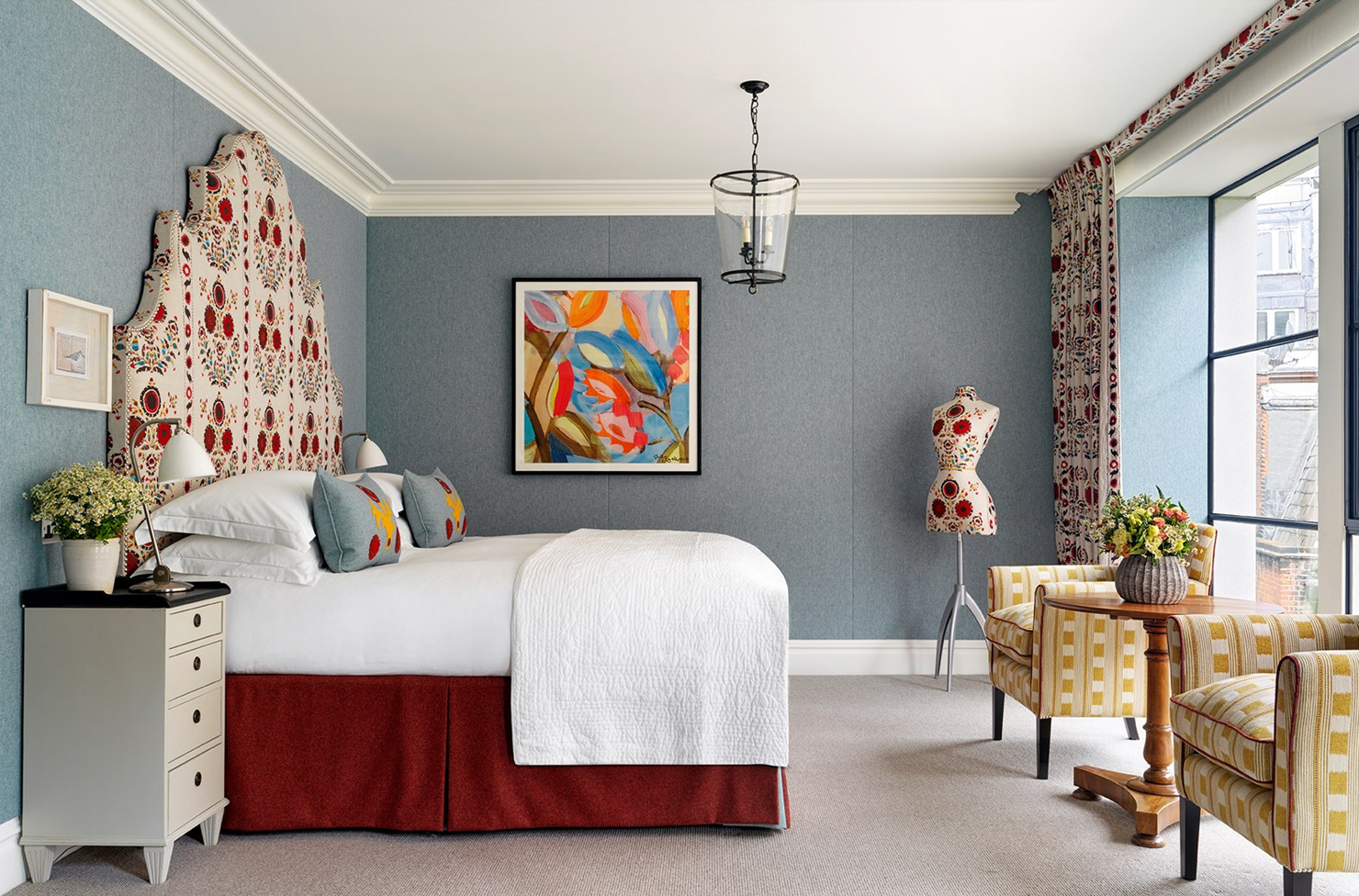 The most important fact you must know about the Ham Yard Hotel - they have their own 1950s bowling alley imported straight from Texas. If that hasn't sold you yet, then we simply don't know how to please you. It's all about big prints, comfy playful furnishings and sophistication at this globally-acclaimed hotel, nestled into one of the most happening and trendy areas of London where everything is walkable and the good vibes surround you. Bonus points - they also do an iconic high tea, so pop those pinkies up and sip up the best that the city has to offer.
Mama Shelter London
Shoreditch
More is more is more at Mama Shelter London. Want some late night karaoke? They've got you. Looking for a restaurant that offers an absolute sensory overload? No problems. Keen for a cheeky arcade game comp with your bestie? They've got you. This OTT wallet-friendly pad is a big kid's dream full of bright colours, texture, pattern and all the fun you could dream of available to its guests at any time of day or night. The rooms are simplistic but pack a punch with their Alice in Wonderland-like vibes ideal for those with an eye for quirky design.
Shangri-La At The Shard
London Bridge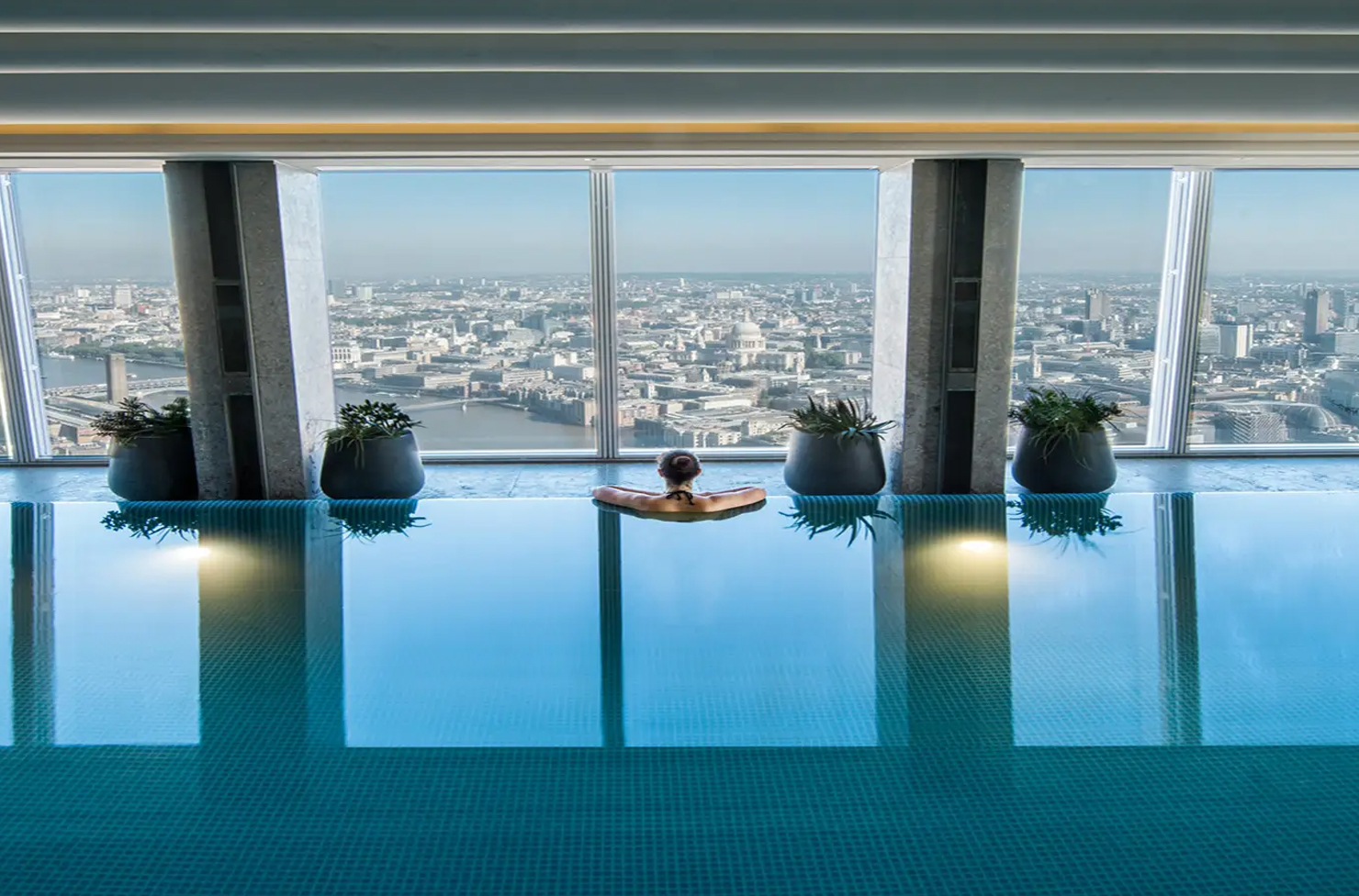 You would have seen the soaring 125 meter high glistening Shard in many a film or show over the past few years, and it seems the London cityscape would be incomplete without it, so those lucky enough to visit the Shangri-La know that they're truly entering an iconic piece of the city. Spanning 18 floors, guests are privileged with some of the highest panoramic views of the skyline overlooking the River Thames, and are just a quick walk to many must-visit destinations such as the delightful Borough Market and St. Paul's Cathedral. With modern, minimalist decor and only the finest of service and sophistication, this a very special stay indeed.
Beaverbrook Town House
Chelsea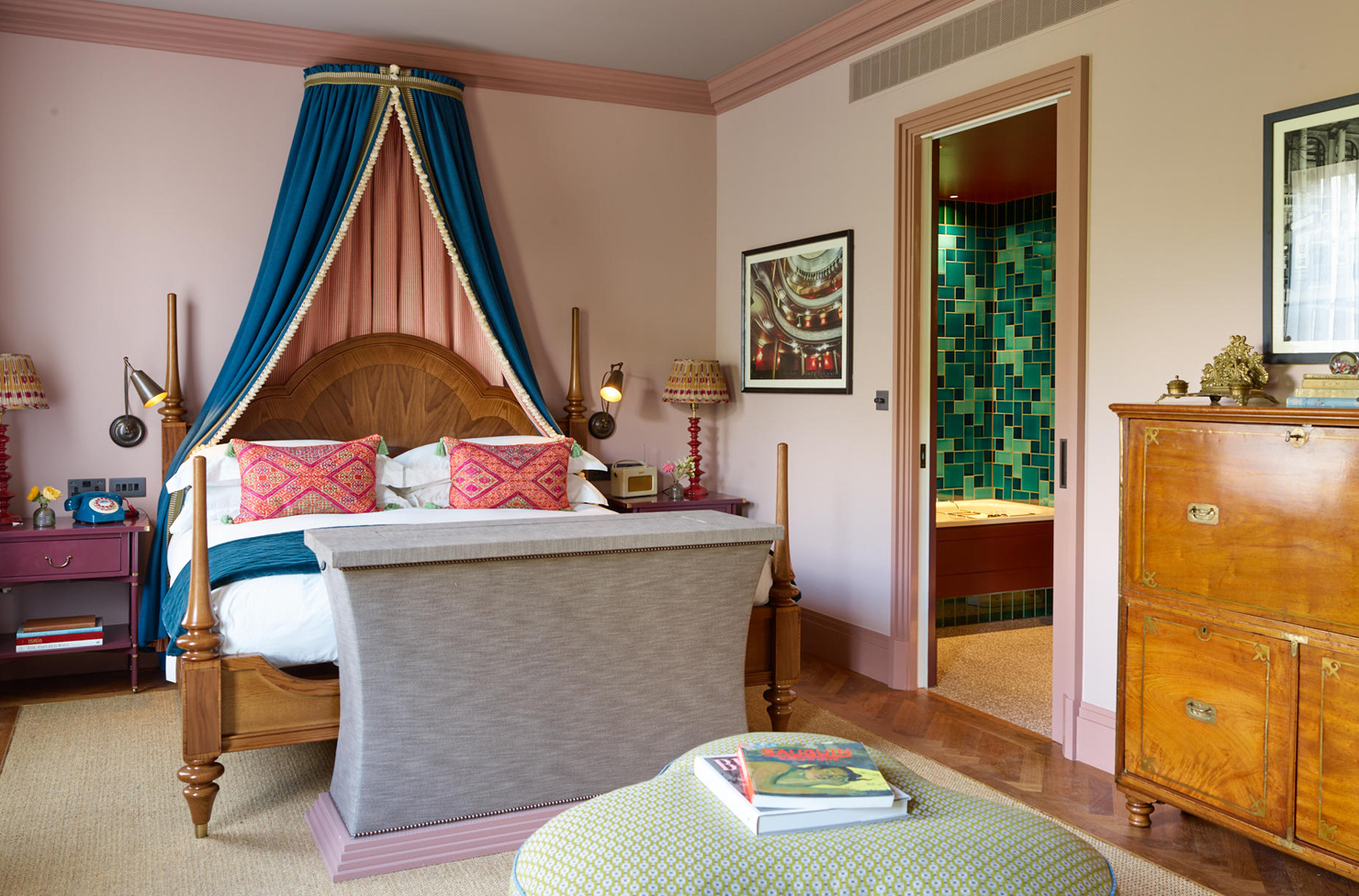 This absolutely charming 14-suite townhouse in the beating center of one of London's most prestigious areas pays homage to the magic of the theatre district, with each room being individually styled and named after one of the city's most renowned theatres over time.
Beaverbrook Town House is all about colour, boldness, warm finishes and a sense of opulence without the judgy vibes. Why not settle in for the evening at Sir Frank's Bar where London's most elite love to sip a dry martini, or explore the exquisite Japanese offerings at The Fuji Grill downstairs while you soak in the majesty of their art-deco inspired architecture. Yes please.
Montcalm East
Shoreditch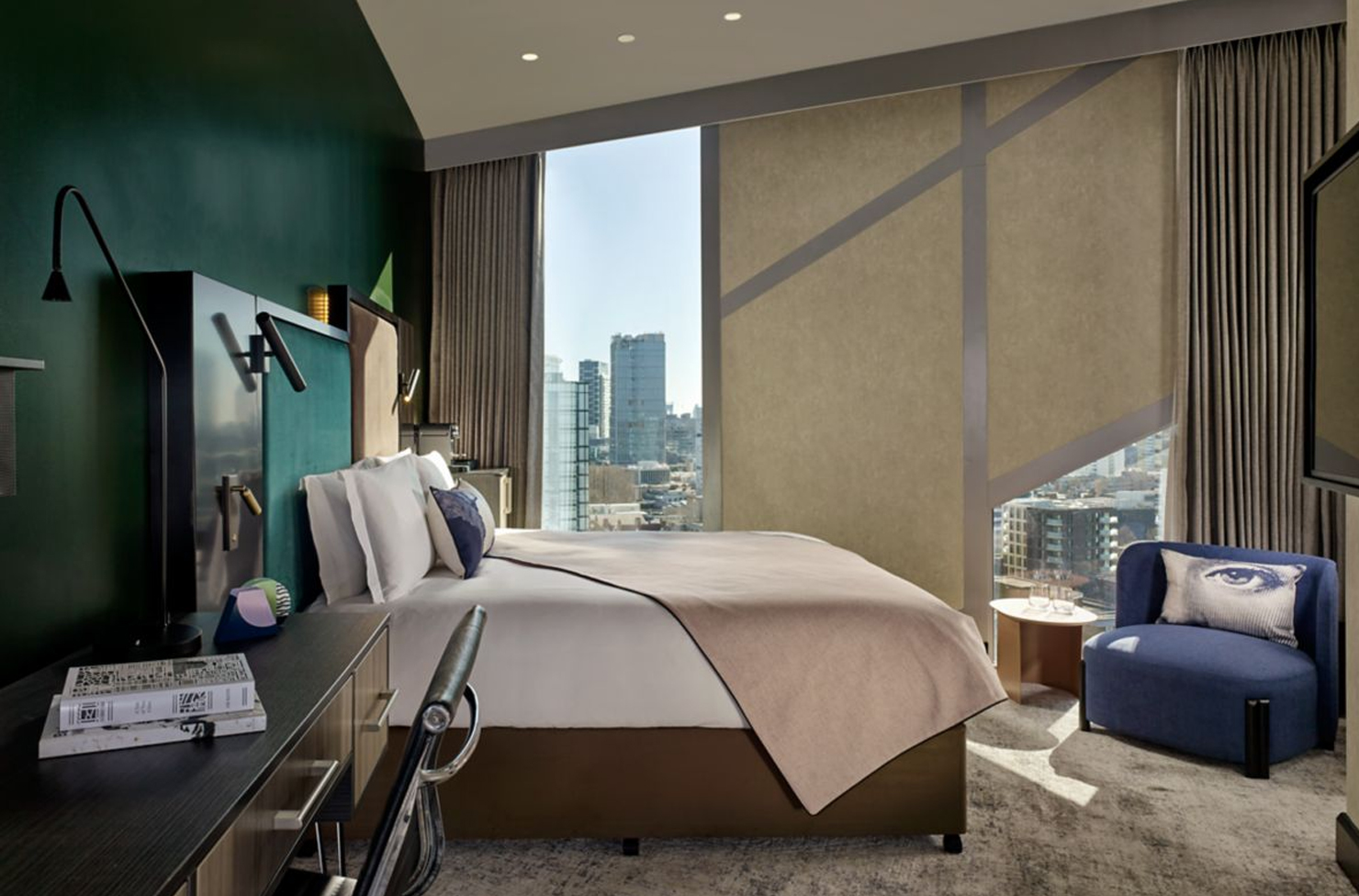 Another far more budget friendly option that still exudes that luxe British charm we all aspire to is Moncalm East - a bold, creative urban retreat on lively Old Street that has a serious flair for highlighting photography and the arts around its rooms. Just a short walk to Indian food haven Brick Lane or the divine Spitalfields Markets, this hip neighbourhood is great for those wanting to really feel part of all the action and live like the locals do.
The Laslett
Notting Hill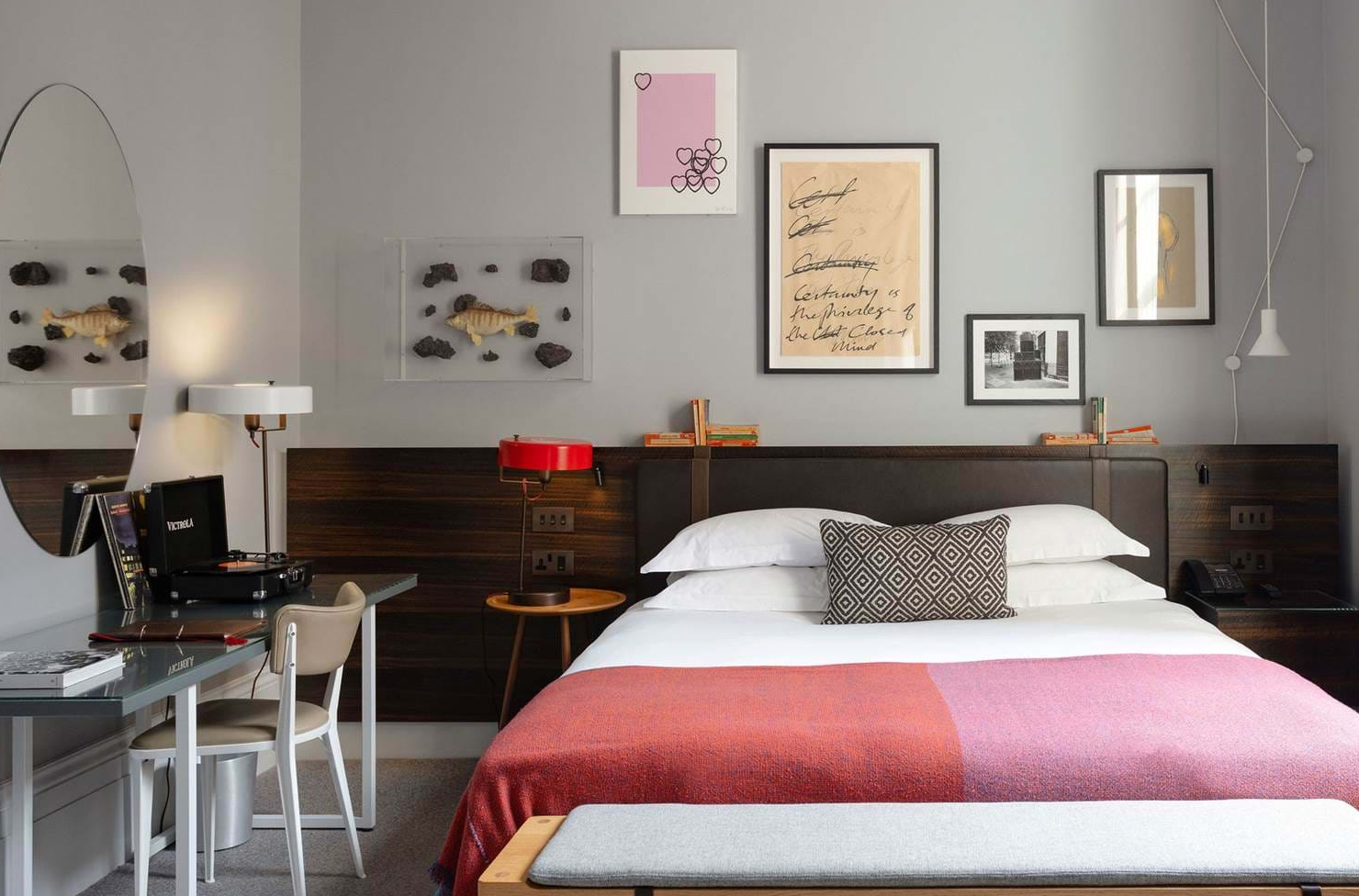 No trip to London would be complete without a weekend wander through the Portobello Markets trying to find Hugh Grant and Julia Roberts, so why not situate yourself right in the center of this incredibly charming neighbourhood at The Laslett? We simply adore this boutique hotel for its quirky gallery walls, its thoughtful touches (from books by the bedside to the most magic of antique furnishings) and its endless array of quaint spaces to sit and ponder the world over a tipple. Cheers to that darlings.
The Ritz
Piccadilly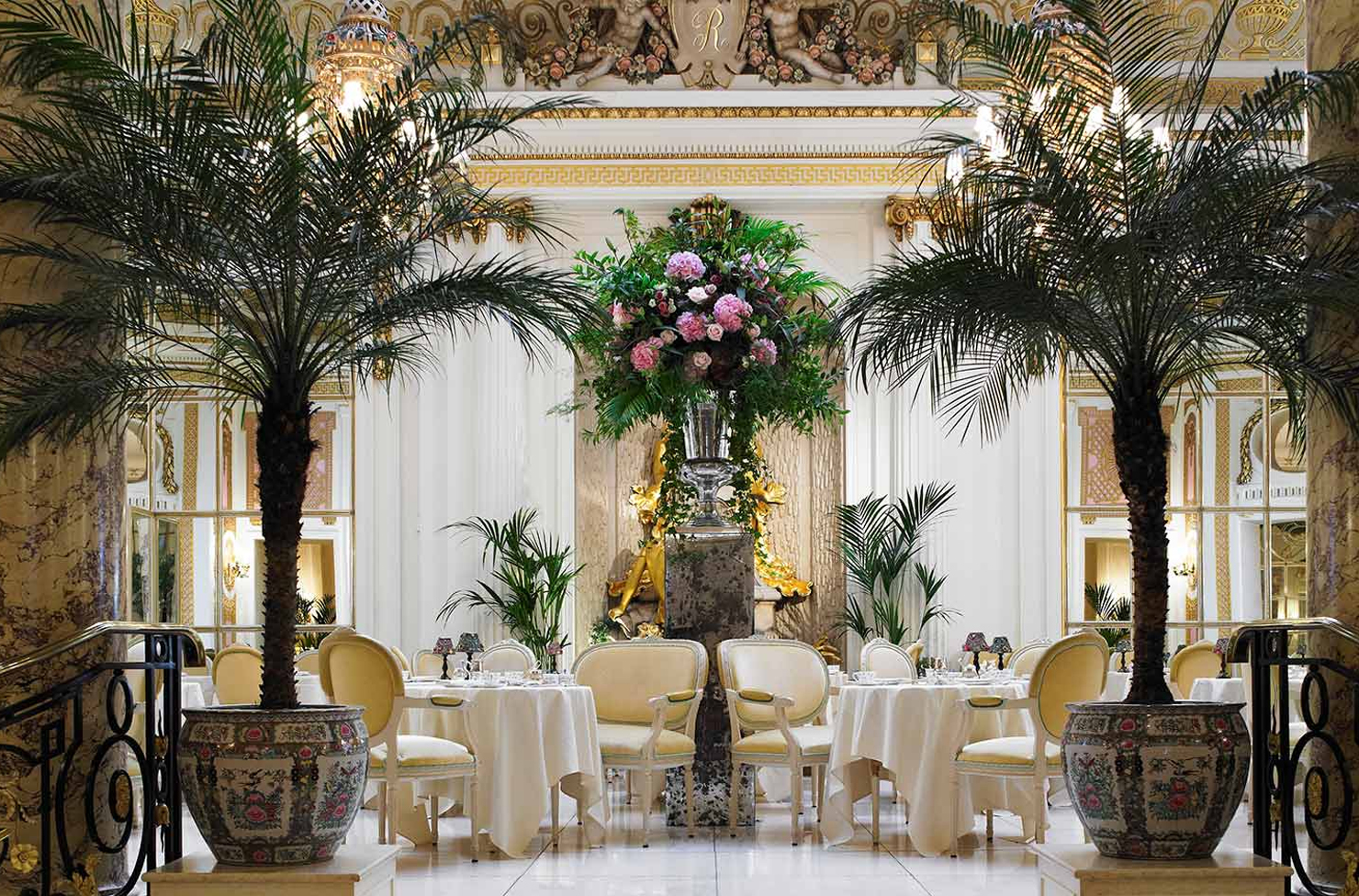 It feels remiss of us to not include arguably one of the globe's most well known institutions sitting in the heart of Piccadilly, and that is of course The Ritz. While the 'Ritz Experience' certainly does not come cheap, this is one of those bucket list stays that we all aspire to.
From their Michelin-starred dining room, to their magical traditional high tea seatings to the 117 years of history and old school service, there is a true sense of wonder as you step into that opulent lobby and sense the whimsy of those members of the autocracy who have passed by those walls before you.
The Pilgrm
Paddington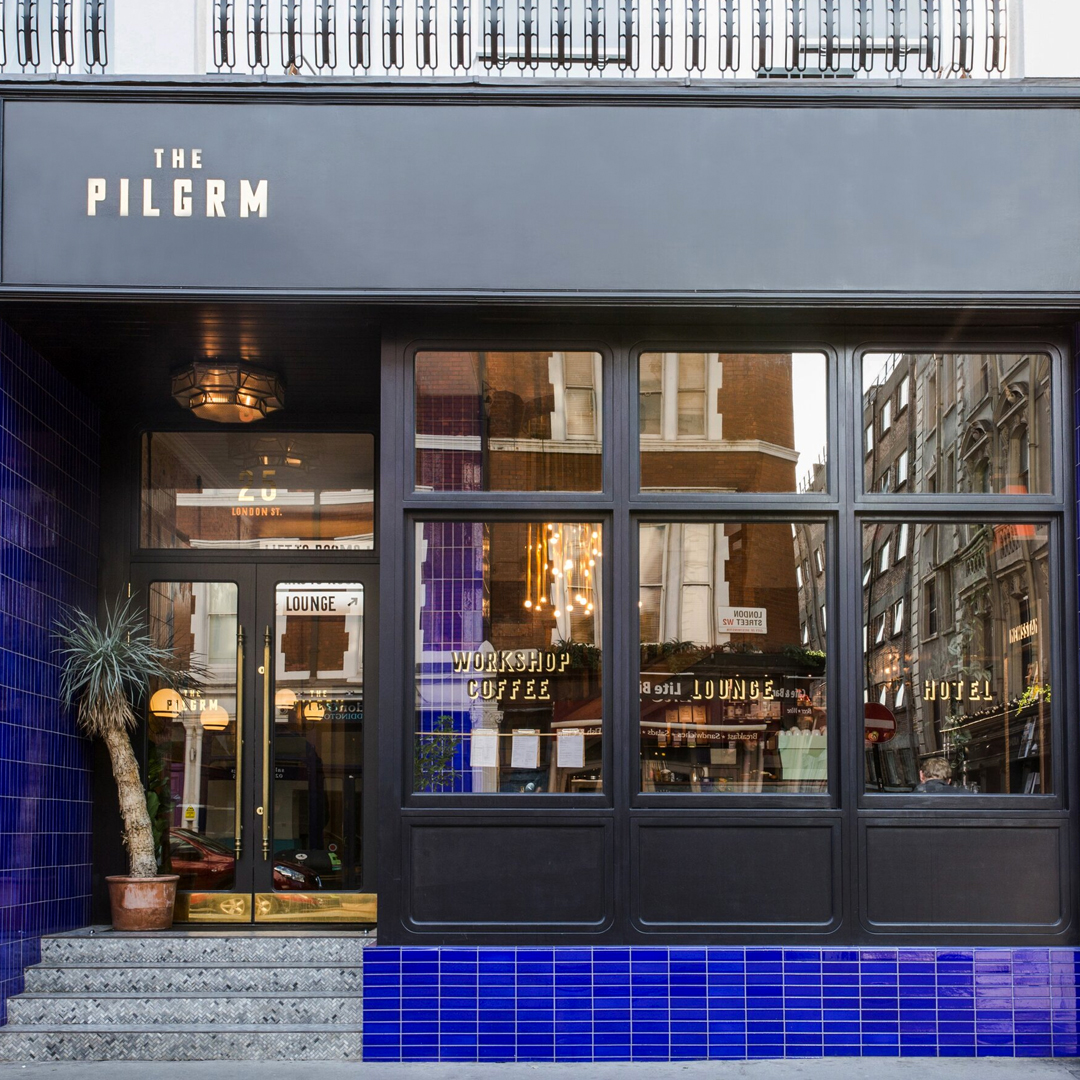 You can immediately tell that whoever was in charge of putting together The Pilgrm knew what it meant to make people feel at home. There's a sense of effortless cool in these four Victorian townhouses that make up the bones of the hotel, with chic warm touches throughout that make each visitor feel instantly welcome. With plenty of wood, big open windows, airy yet intimate spaces, and some pretty damn amazing coffee downstairs, you'll feel like a local within this leafy neighbourhood.
Ready to fly? Book flights with Virgin Australia here.
Wanting somewhere warmer? Read on for the best hotels in Bali.
Image credit: The Hoxton
Editor's note: Urban List editors independently select and write about stuff we love and think you'll like too. Urban List has affiliate partnerships, so we get revenue from your purchase.