After what felt like a lifetime of lockdowns, you don't need to tell us twice that moving our bodies does us a world of good. Restless? Pound the pavement. Sluggish? Get your sweat on. Cranky? Box it out. Uninspired? Hit the trails. Physically, mentally and even emotionally, pumping blood around our often stationary limbs can be a cure for almost anything.
To get moving and unlock those endorphins, sometimes the motivation you need starts with a fresh new fit. Unboxing a slick pair of running shoes or slipping into a snug pair of tights is a surefire way to kick-start your workout.
So, to help you get moving this autumn—and ensure you're looking your finest when you reach peak perspiration—we've rounded up the best new gear from Hype DC.
HOKA Clifton L Men's
Made for those who are serious about their stride (and style), HOKA is the real deal runner's shoe. Boasting a streamlined upper that blends soft leather with cool mesh, these bad boiz epitmoise simplistic, innovative fit tech with a bevelled heel design and Meta-Rocker geometry. They'll keep you rollin' and your feet happy.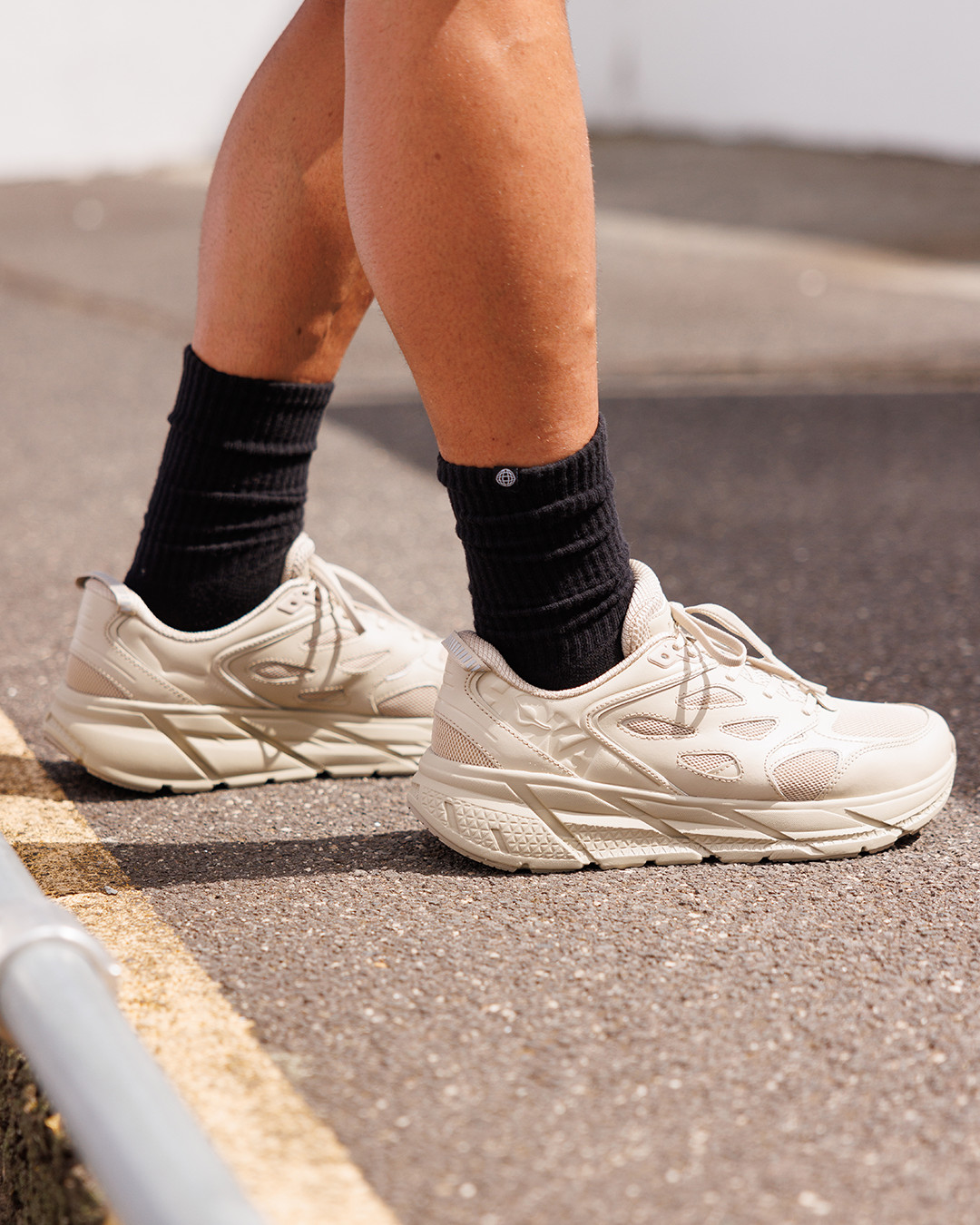 Adidas Performance Ultra Boost 5.0 DNA
If you're looking to add a little spring to your step—both physically and metaphorically—adidas Performance Ultra Boost 5.0 DNA is where it's at. Using the same revered Boost cushioning technology as its high-performance counterpart, the Ultraboost 5.0 DNA brings the energy of the track to your every day—without compromising your fit. And while they come in a range of distinct colours, we're vibing these men's focus olive kicks and this chic ecru tint for women.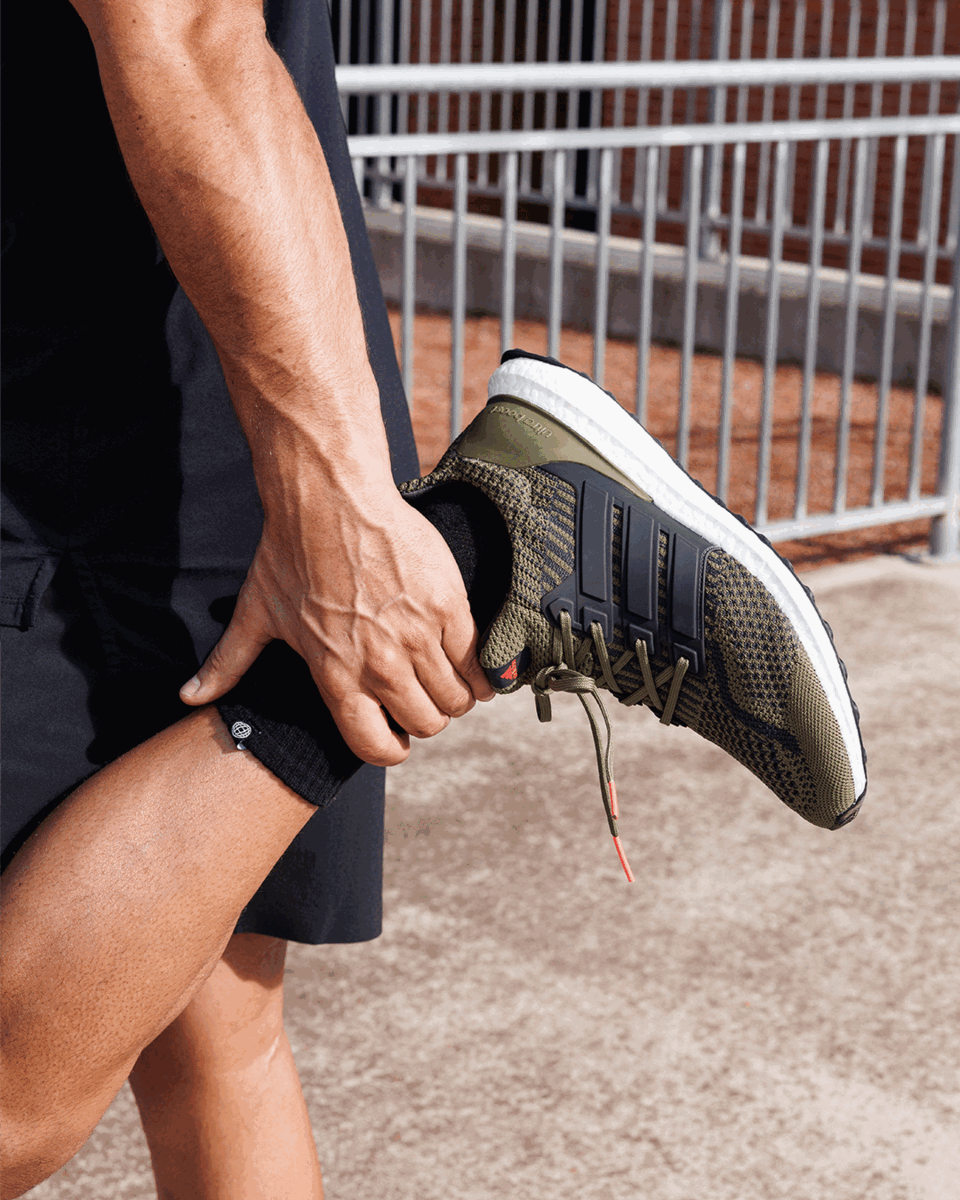 Hype DC Socks
Can you honestly think of something more frustrating than gearing up to go for a run or walking out the door and not being able to find a pair of socks?! We think not. We're telling you, save yourself some time and invest in a pack of quality crew-cut socks that cover all the bases and give you all-day cushioning. These black staple Hype DC Socks are a must-have for any drawer.
ON
If you're after everyday essentials that carry you seamlessly from the field to the post-sweat fun, ON apparel and footwear is where it's at. Bringing innovative yet stylish vibes all the way from Switzerland, the effortless range also features next-level Cloudvista trail shoes that are perfect for everyday wear and "off-road" activities. Featuring CloudTec® cushioning, these sneakers serve up serious trail technology with both Helion™ superfoam and Missiongrip™, making them the ultimate shoe for ruggered terrain.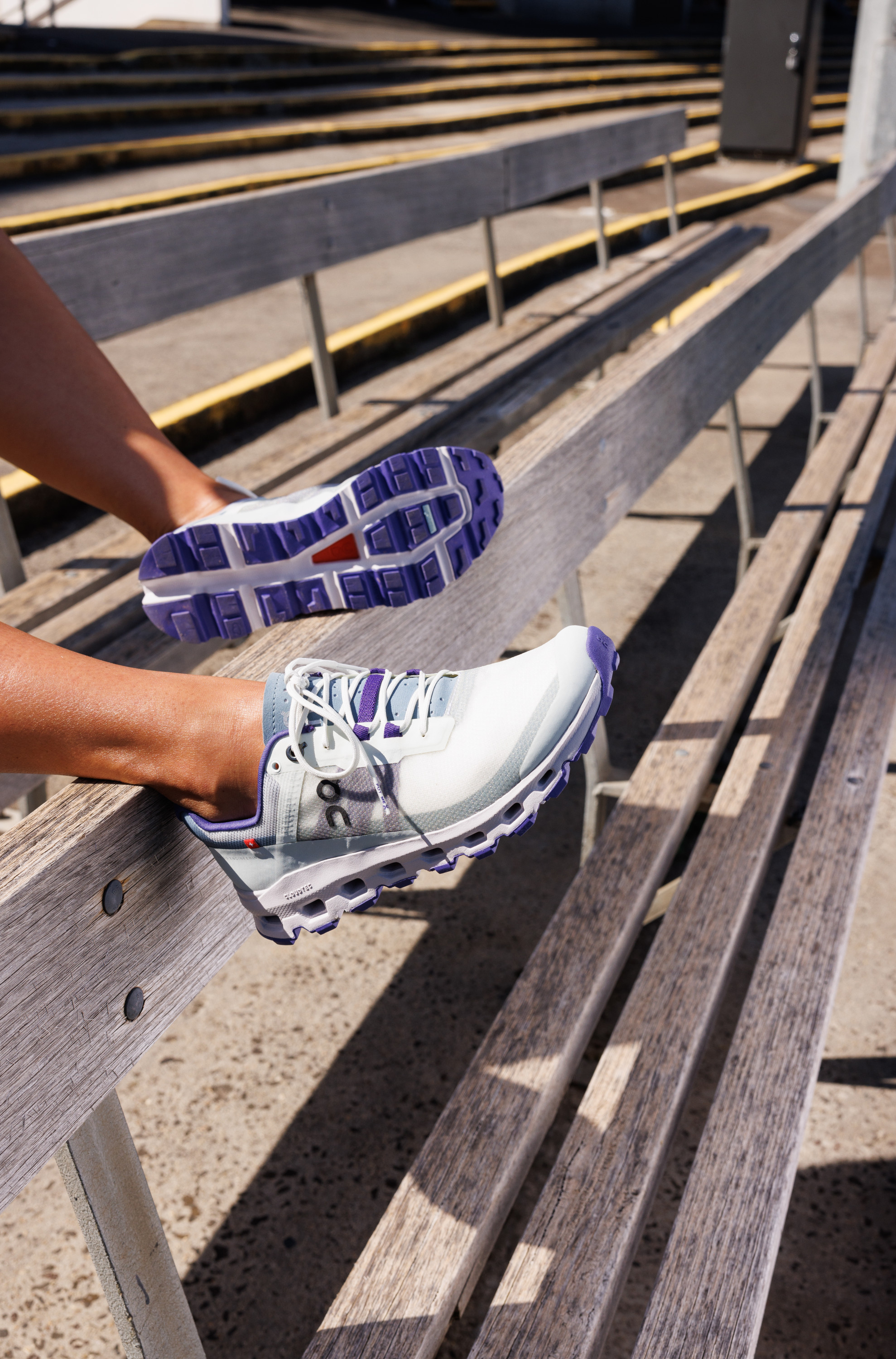 Asics Sportstyle Gel-Quantum 180
The Asics distinct archival silhouette shines through in this monochrome performance pair. Using uber-comfortable GEL Technology cushioning, the pair take a more generalised approach to performance by seamlessly blending form and function, making them perfect for both athletes and beginners. Scope out the men's here and women's here.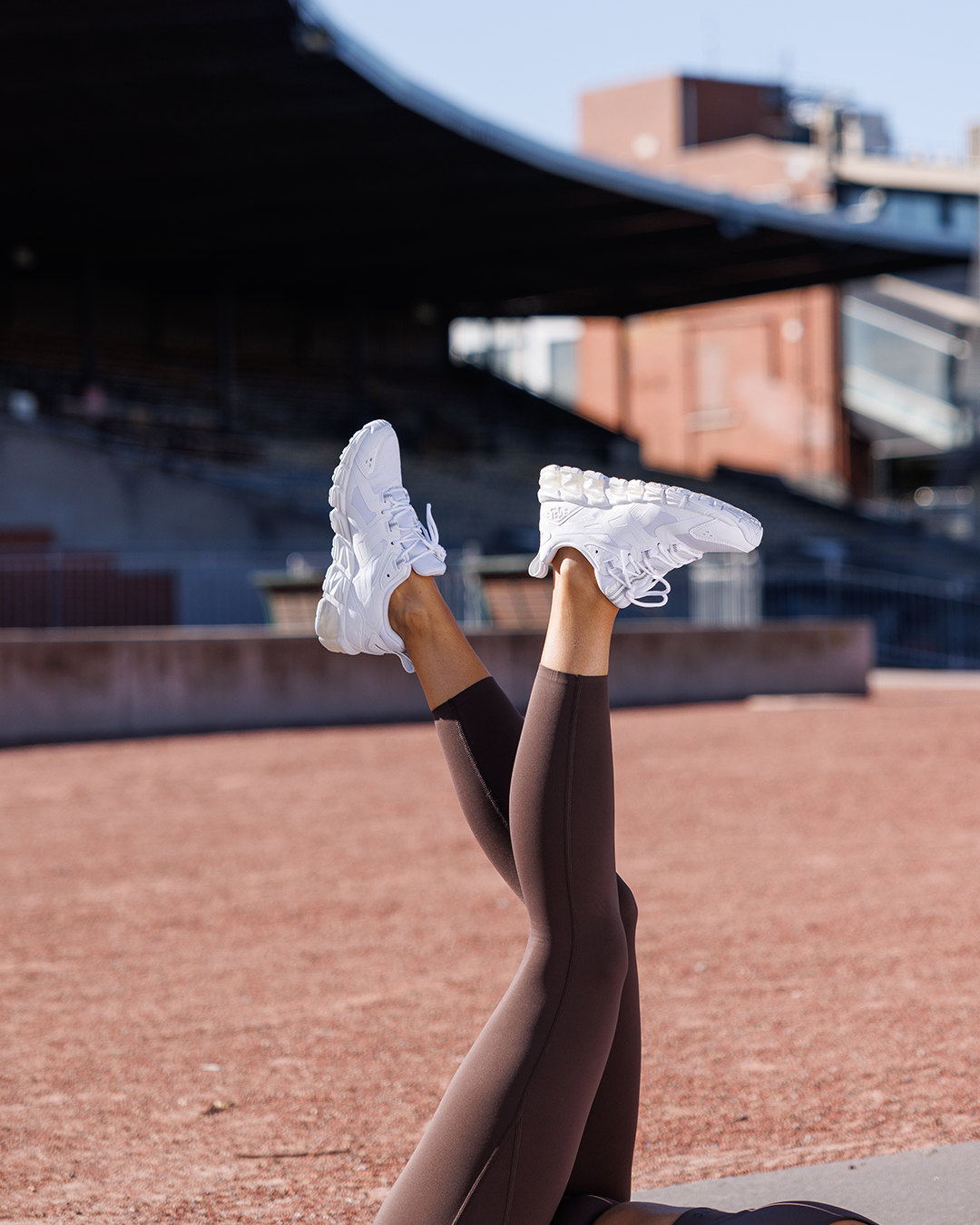 HOKA Bondi 7 Men's
Price: $270
​
If running and working out on a cloud sounds pretty good then the HOKA Bondi 7 is the shoe for you. Deriving from the most cushioned show family in the HOKA range, the Bondi 7s promise a plush ride with a full EVA midsole, a memory foam collar and Meta-Rocker technology. Lace these ones up for race day, training and everything in between.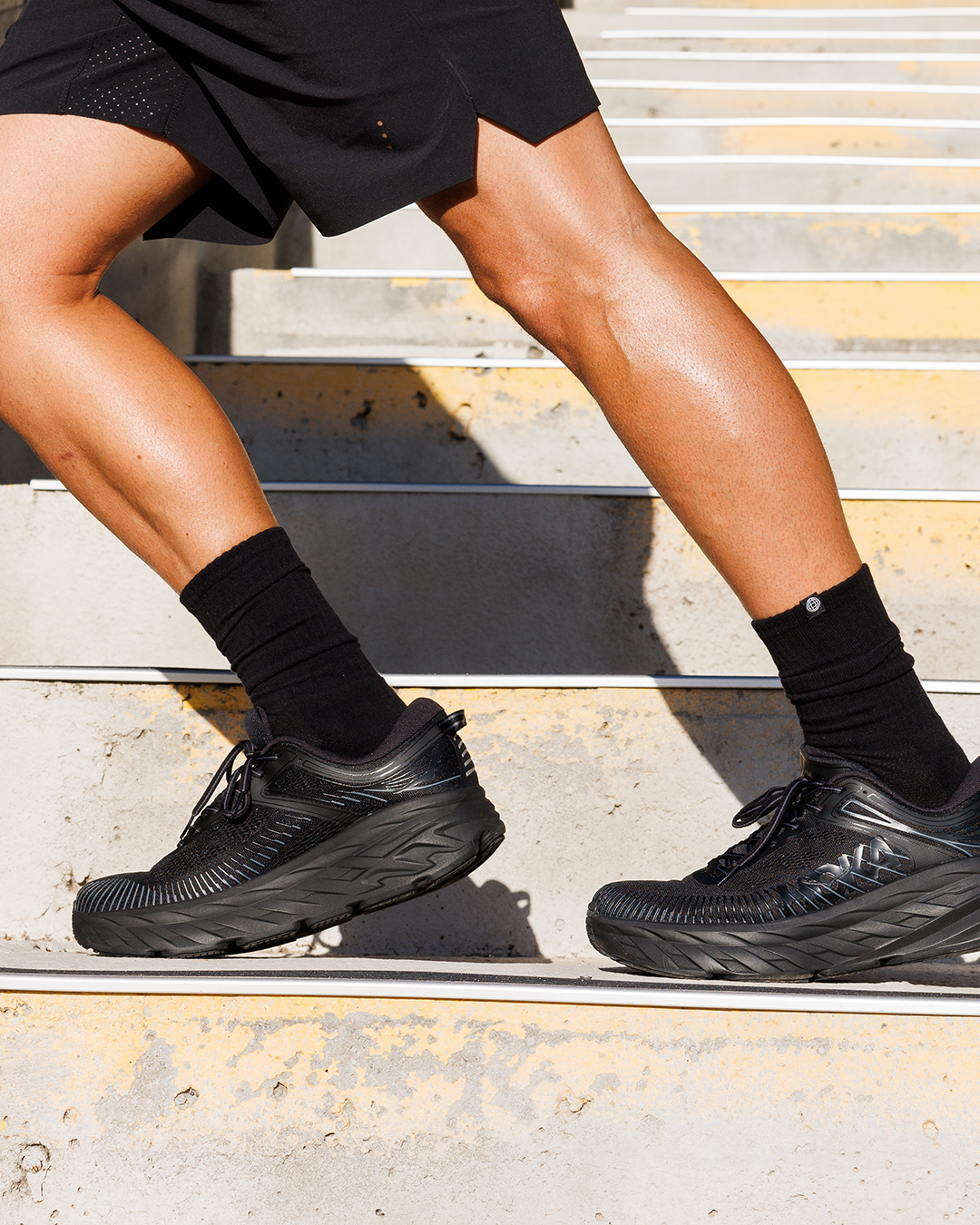 Saucony Endorphin Speed 2
Price: $260 men and women's

Delivering exactly what the name suggests, the joyous 'Endorphine Speed' runners will serve up that runner's high through both its innovative running technology and 80s-inspired retro aesthetic. No matter what the distance, this shoe claims to do it all from shaving time off your race day to comfortable daily mileage too through its ultralight PWRRUN PB cushioning and responsive nylon plate.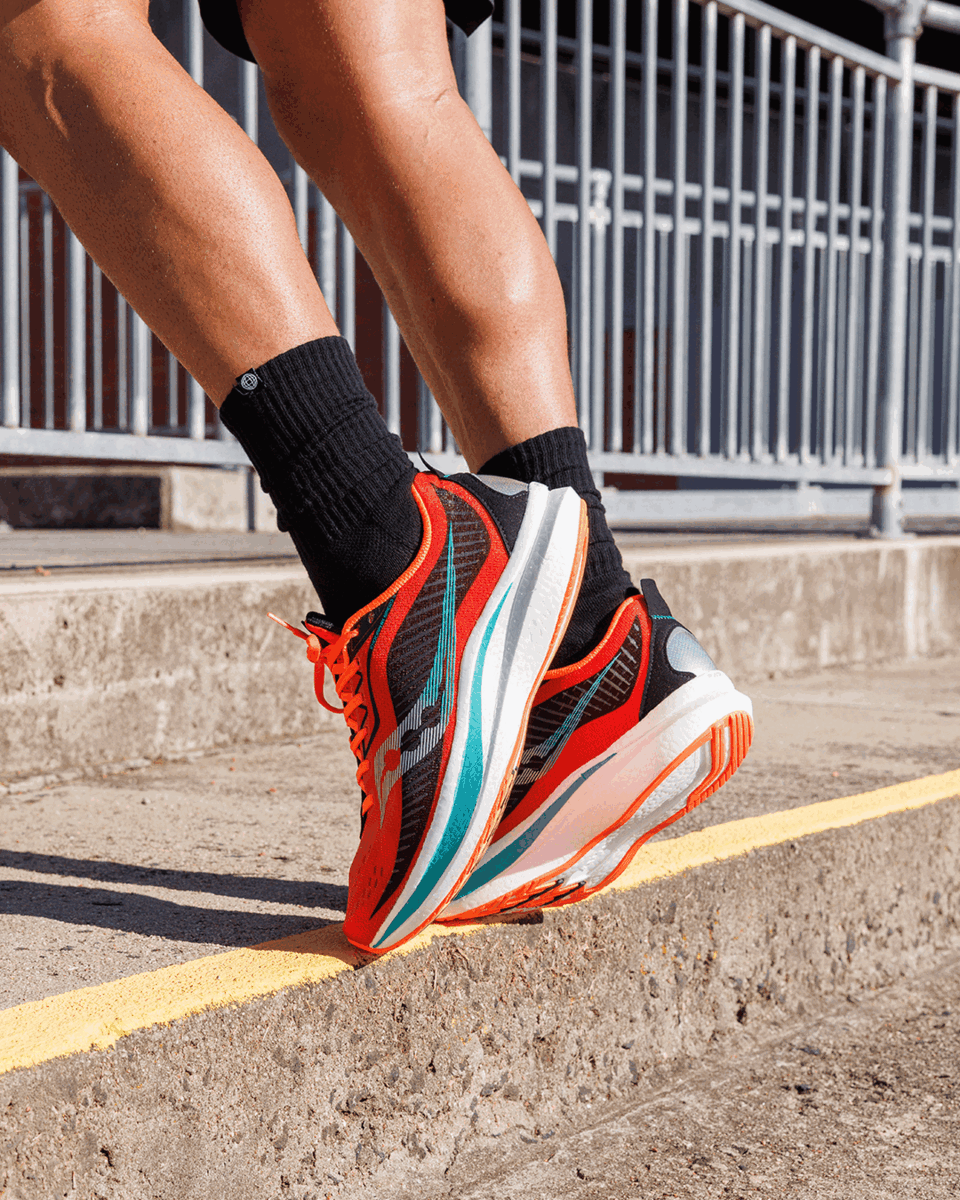 REC GEN Men and Women's
A fresh new contender in the athleisure space, REC GEN is all about affordable fits that are ripe for sport and lifestyle moments. Tested under the most rigorous conditions globally, this fresh range includes everything from sweaters, tees and singlets to tights, crops and training shorts. Expect neutral and earthy colourways, spliced with versatile hues like blue, black and grey marle. With too many threads to choose from, we want the whole range!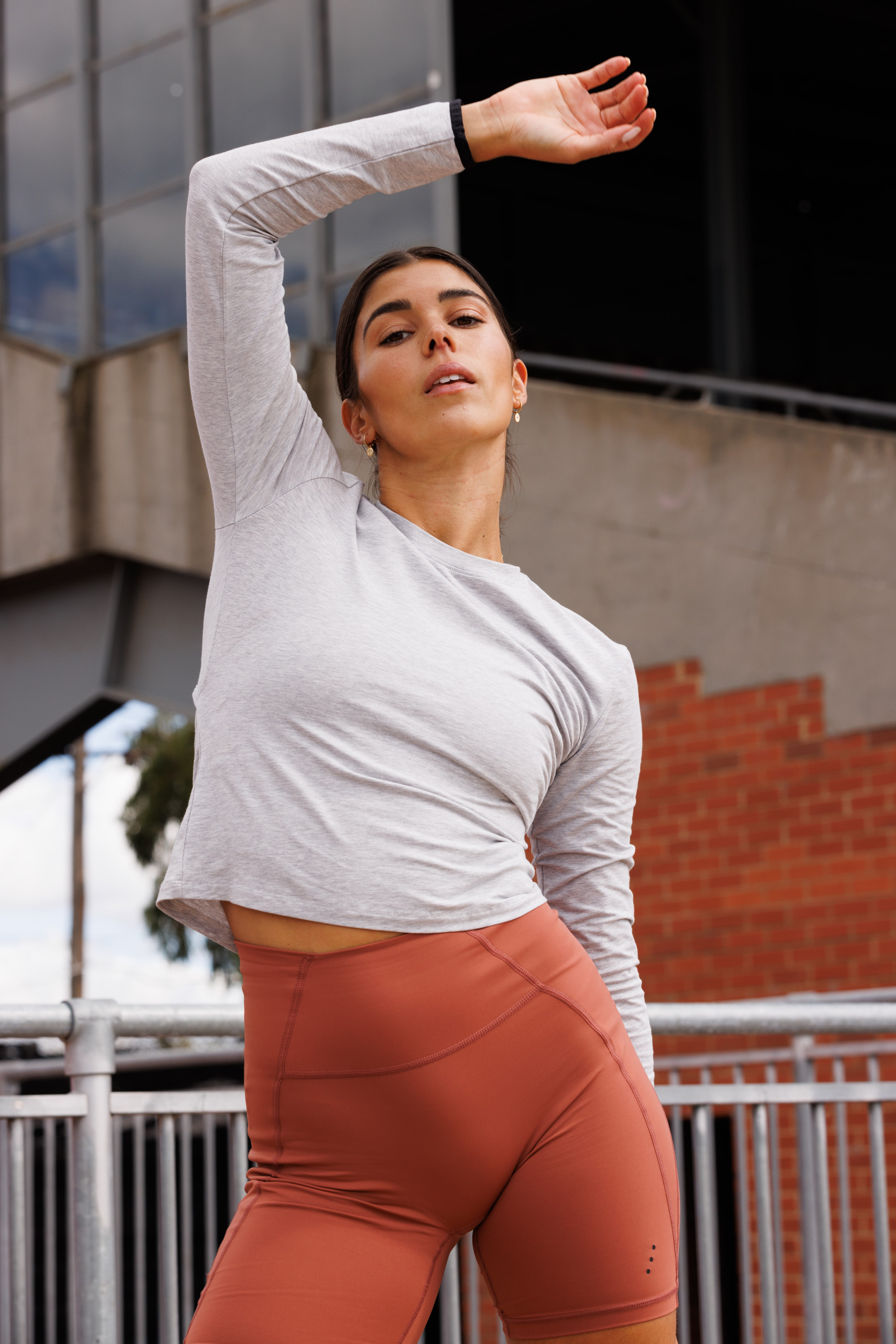 HOKA Clifton 8 Women's
Price: $240

Similarly to the men's, the women's HOKA Clifton 8 spares no innovation when it comes to construction. Redesigned for a smoother experience, these super lightweight kicks boast an ultra-light compression midsole, a breathable engineered upper mesh and a soft padded tongue for extra comfort. Whether you're running rings around your Strava followers or teaming them with a gingham autumn dress, these HOKAs are a versatile wardrobe staple.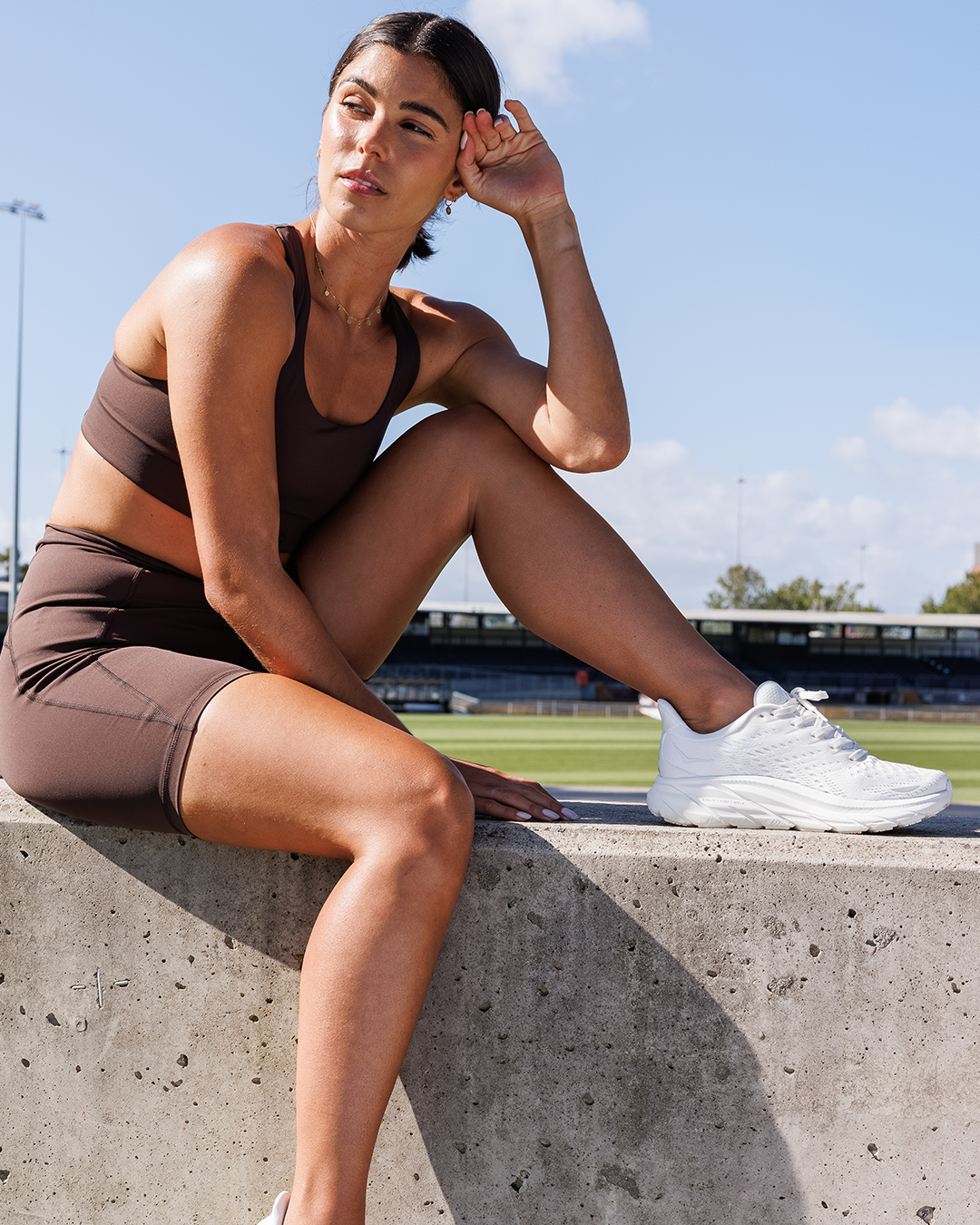 To help you get moving this autumn—and ensure you're looking your finest when you reach peak perspiration—check out Hype DC's latest range of fresh threads and new kicks here.
Editor's note: this article was produced in partnership with Hype DC Thank you for supporting the partners who make Urban List possible. To read our editorial policy, click here.