Gaze upon the natural wonder of a waterfall and you can't help but get lost. But how many have you seen in Aotearoa? From the top to the bottom of New Zealand, turquoise waters gush across native bush and create some of our most breathtaking landscapes and the best Instagram pictures.
Here's a list to chase some of New Zealand's most beautiful waterfalls. TLC said no, but we say YES.
Whirinaki Forest Waterfall
Bay of Plenty
When you first behold this gem of a fall, your first instinct will be to whip out your phone. Hidden within the stunning Whirinaki Forest Park where amazingly tall trees and rushing rivers conspire to make this a magical place, you'll come for the fall but stay for the peaceful vibes.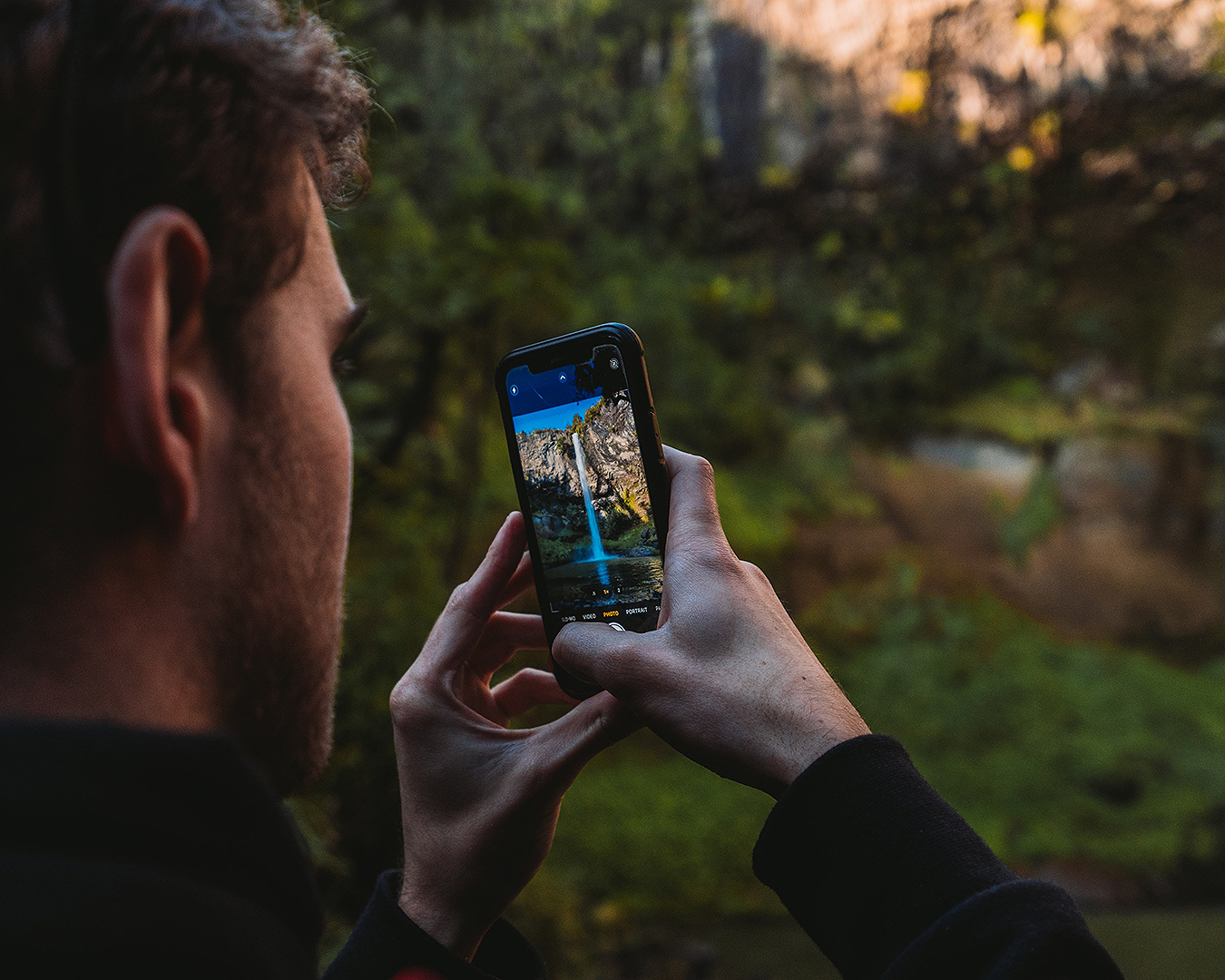 Bridal Veil Falls
Raglan
This waterfall really does have all the wow factor and means no-nonsense. Named after a bridal veil simply because it looks like one, it is accessible by a short walking track. There are platforms all around it to take in its 55m of greatness. Take the steep steps down to the pool at the bottom—it's a popular spot to take a dip in the gushing water.
Purakaunui Falls
The Catlins
A truly iconic spot in the stunning Catlins region, the Purakaunui Falls are one of Otago's most loved treasures. Just like a wedding cake, the cascading waterfall is three tiers of greatness.
Sutherland Falls
Milford
Sutherland Falls are New Zealand's tallest waterfall with a 580m drop. However, it will take a little effort to see the jaw-dropping glory. To visit, embark on a four-day tramp on the Milford Track or sit back and invest in an unforgettable scenic flight.
Humboldt Falls
Milford
For an easy hike with a grand pay-off see the Humboldt Falls located in Fiordland National Park. The short climb takes you through the rainforest to the official lookout to see the 275m impressive falls.
Huka Falls
Taupo
At just 11 metres high the Huka Falls may not be the tallest but boy are they magnificent. Located just a short drive from Taupo, the Huka Falls are like no other due to their powerful 220,000 litres of water that gush every second. You won't be swimming here, but there are great walks around the area. If you like adrenaline, however, you can also book in for a jet boat ride to get up close and personal to this thundering waterfall.
McLean Falls
The Catlins
Often described as the most spectacular falls in the region, The 22m McLean Falls are set on the majestic Tatuku River in the Catlins Conservation Park. Walk 40 minutes through huge tree fuchsias and strands of Olearia to find it.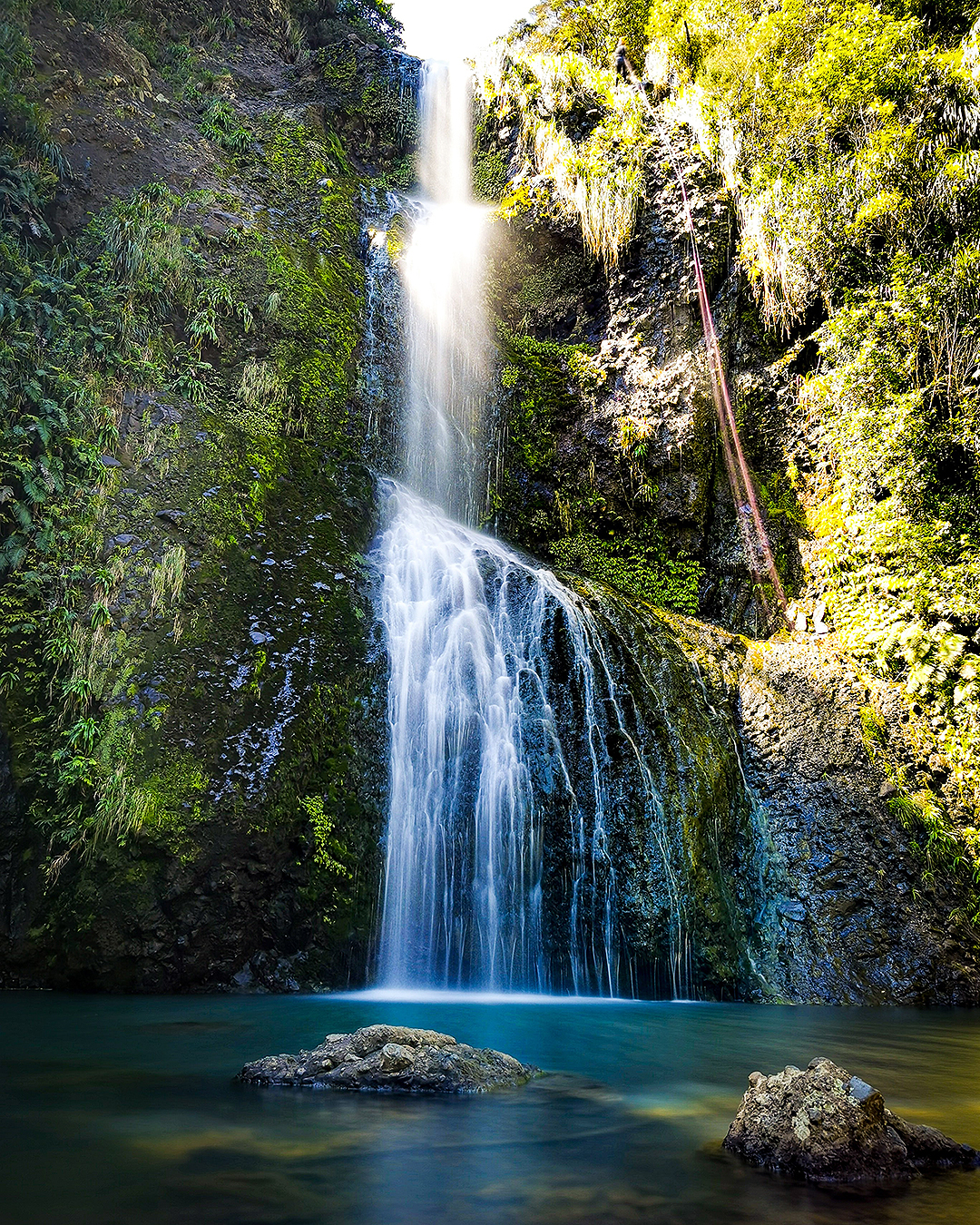 Kitekite Falls
Piha
One of the most well-known falls close to Auckland—the Kitekite Falls is a must for any locals. Situated in the Waitakere Ranges, it's multi-tiered and drops into a large lake-like swimming hole at the bottom.
Owharoa Falls
Karangahake Gorge
The Owharoa Falls are nestled in the heart of the Karangahake George and is a perfect place for a picnic stop if you're trekking along the Hauraki Rail Trail. The 6-metre staircase waterfall will make for Instagram magic.
Mt Damper Falls
Taranaki
One of the highest falls in the North Island, Mt Damper Falls is found nestled in the Taranaki forests. A short walk will take you to this 74-metre sight and there are two platforms for great viewing.
Whangarei Falls
Whangarei
You sure can swim under this beauty of a fall, located in Whangarei scenic reserve—it's one of the most popular spots in the area. The Whangarei Falls drops 26 metres and is surrounded by lush native bush. Picnic tables are located nearby, so pack your lunch and make a day of it.
Tawahi Falls
Tongariro
Otherwise known as Gollum's pools, the Tawahi Falls was a filming location for The Lord of The Rings making them famous. Located a short trek from the Tongariro National Park Visitor Centre, the stone-riddled falls are breathtaking and the perfect place to pose for a classic Gollum shot.
Got the bug? Here are 8 epic waterfalls near Auckland.
Image credit: Whirinaki Forest Park by Whirinaki Rainforest Experiences, Bridal Veil Falls by Koon Chakhatrakan, Sutherland Falls by Lindsey Costa, Huka Falls by Antony Pang, Kitekite Falls by Shiva Prasad, Whangarei Falls by Sylvain Cleymans.