It's been nearly six years since I was lucky enough to visit the little piece of outback-meets-the-ocean paradise that is Sal Salis.
When I got the chance to go back again, I sheepishly wondered if I had built up this place just a little too much in my head. I'd spent the past several years telling friends and family (read: anyone that would listen) that it's the most incredible place I've ever stayed.
What I found cemented my belief that this is one of the best and most special experiences you could treat yourself to.
A 90-minute drive from Learmonth Airport, Sal Salis is all about laidback luxury with minimal impact. An eco-camp located between the beautiful beaches of WA's Ningaloo Marine Park and the rugged red hills of Cape Range National Park, yes you'll be glamping and also yes, this glamping is like nothing you've experienced before.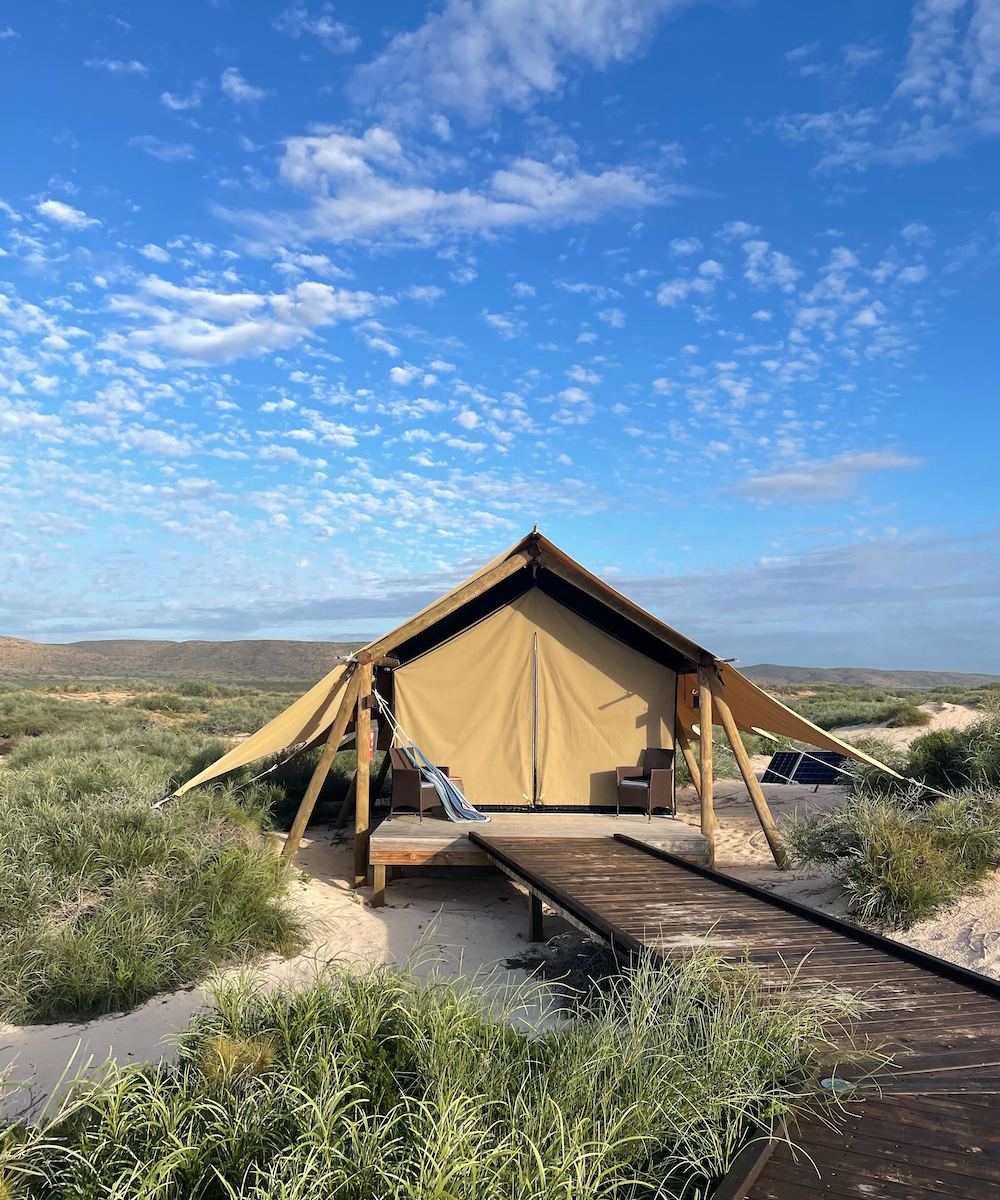 The luxe tents include a king bed with beautiful linen, a wardrobe with a bathrobe perfect for lounging on the hammock of your private verandah (with epic views overlooking the water) and a roomy en suite.
Oh and there's only 15 luxury tents at this camp so not only are you just steps from one of the most pristine beaches, you feel like you have this special part of the world all to yourself.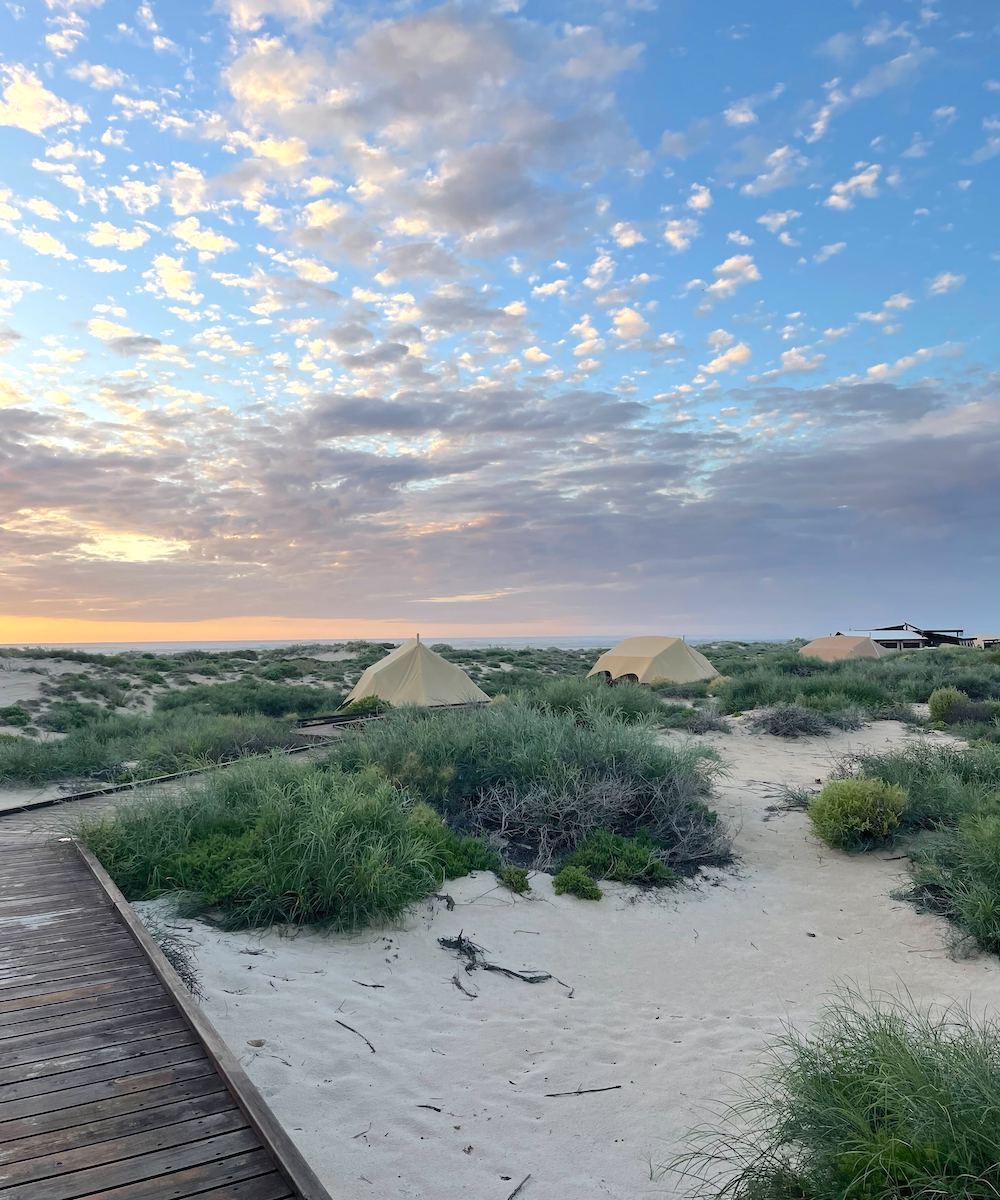 The central tent is the heart of Sal Salis, with a communal table, plenty of couches for chilling out with a book and a kitchen set-up with all-you-can-eat snacks and an open bar.
Speaking of meals, you could go for the food alone and leave happy. A private chef is on hand to cook you an incredible breakfast, lunch and dinner every day. It's fine dining but in a perfectly relaxed setting. I ate more fresh seafood in two days than I had in the previous month and I'm still thinking about the delicious tiramisu (the chef's Italian grandmother's recipe) a month later.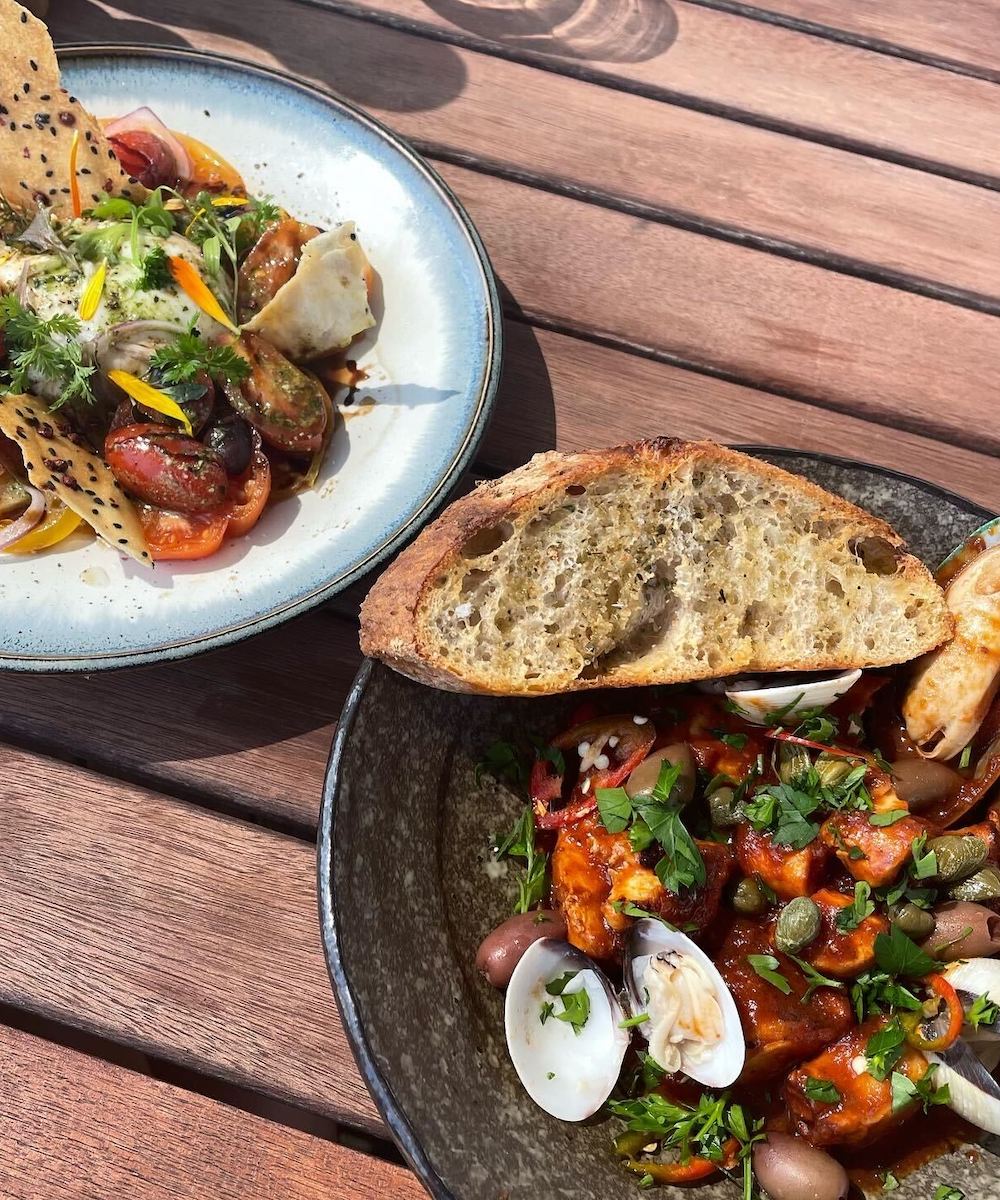 Each day can be spent however you wish. You don't want to miss brekky, lunch and dinner of course and each morning and afternoon, the Sal Salis crew have an activity that you can sign up for. I joined the guided Mandu Mandu Gorge expedition the first morning—a two-hour hike where I spotted the endangered black-footed rock wallaby and got treated to some epic views over the Ningaloo Reef, as well as a chance to walk off brekky before a big lunch.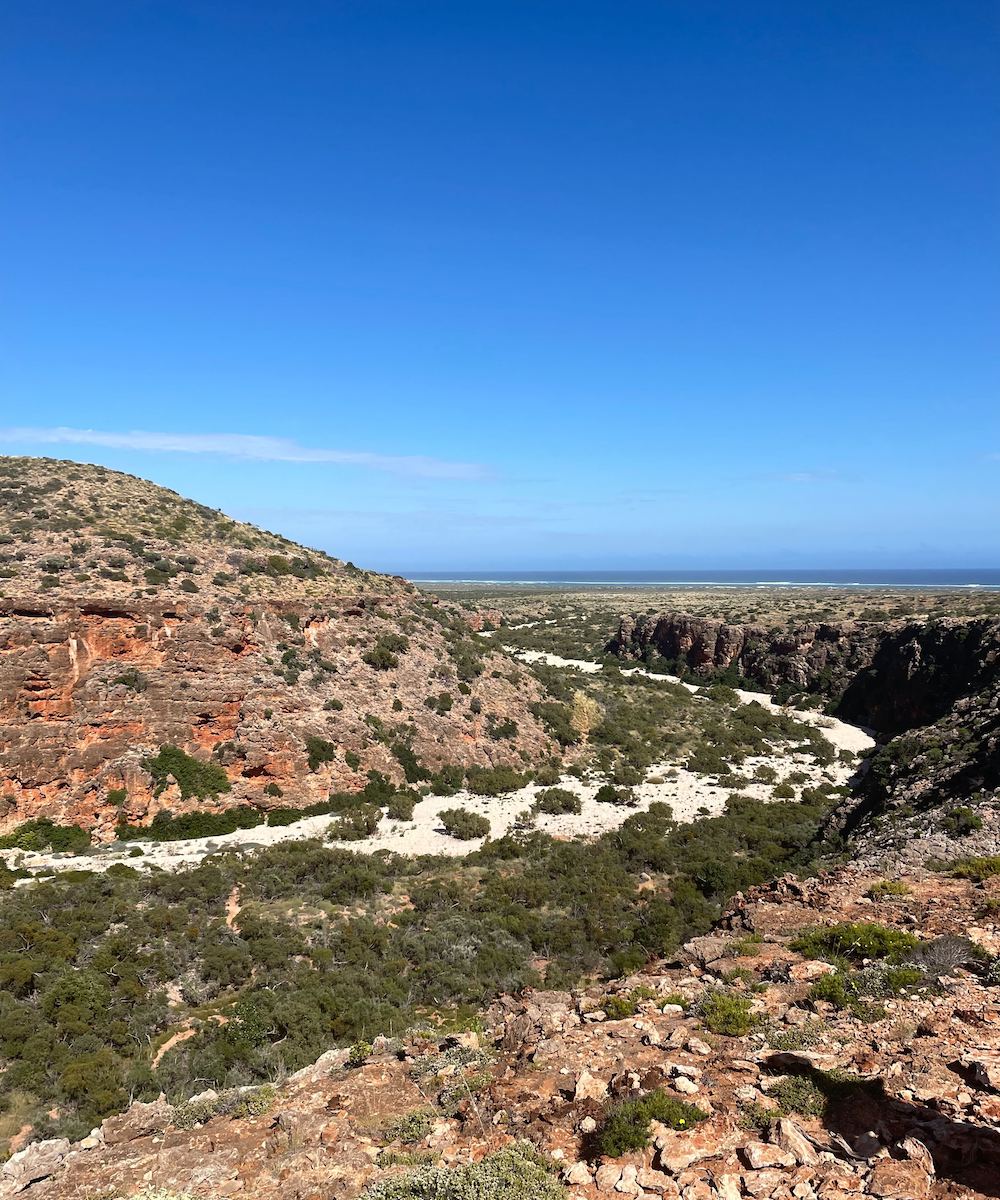 In the afternoon, I snorkelled with fish, turtles and a very curious octopus at Turquoise Bay—my favourite beach and a 15-minute drive from Sal Salis.
After a late afternoon read in my hammock accompanied by one (ok two) negronis, I joined the other guests for cocktails and canapes to watch the sunset before a three-course dinner (with matched wines) under the stars on the top deck.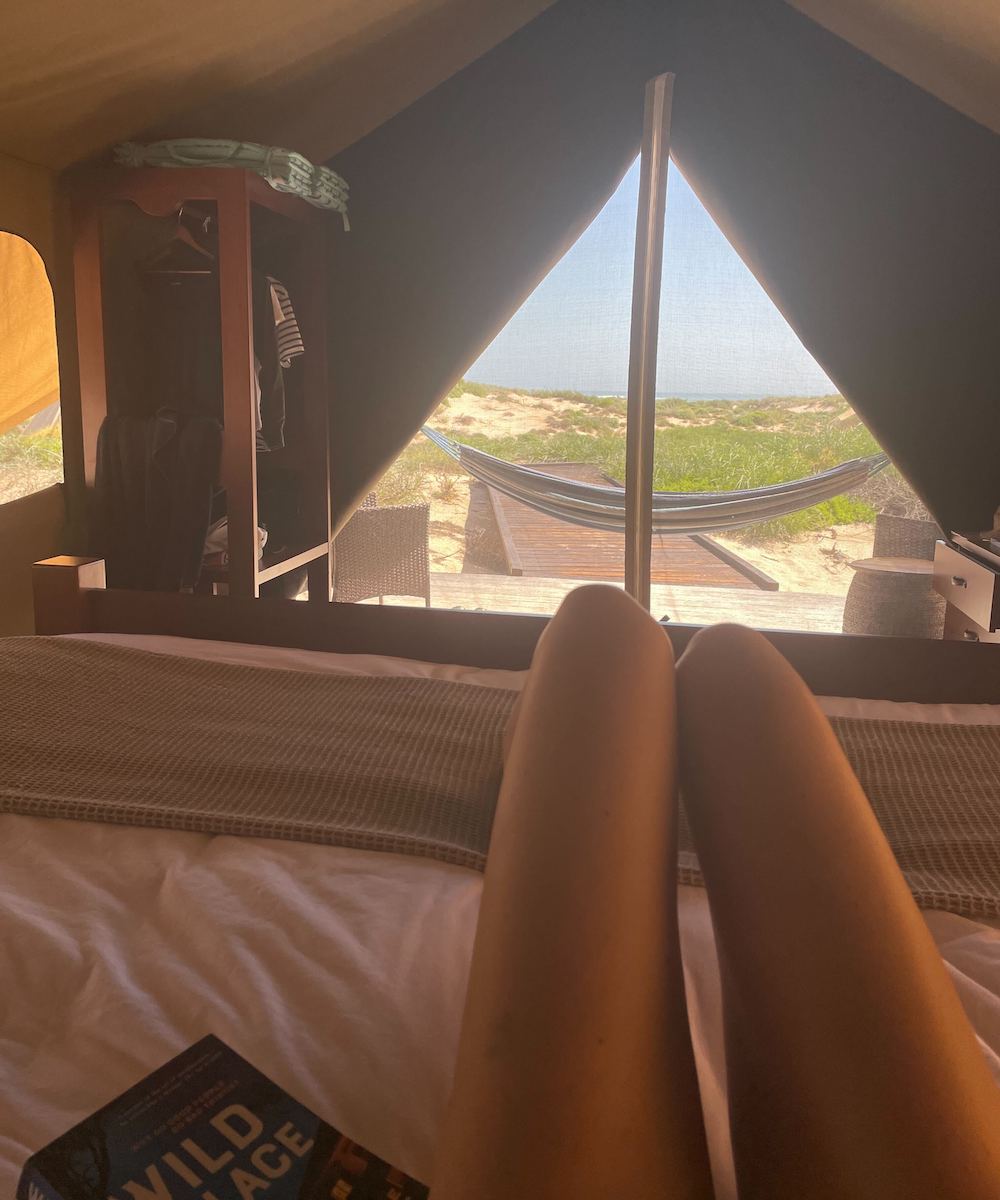 It's the little things that take Sal Salis from great to amazing—an icy cold lemon lime and bitters on arrival, watching humpback whales breaching while you sip on your coffee, a takeaway lunch for the flight home on check-out, and what feels like way more staff than guests going above and beyond to look after you.
As you might imagine, a stay at Sal Salis comes with a hefty price tag, but this does include everything—airport transfers, food, drinks, daily guided activities and of course, the exclusivity factor.
Go for your milestone birthday, go for your anniversary, go for your honeymoon—just make sure you go once in your lifetime
Not ready to go home? Check out more breathtaking Coral Coast retreats and stretch your holiday out a little longer.
Image credit: Tessa Galagher
Editor's note: Urban List editors independently select and write about stuff we love and think you'll like too. Urban List has affiliate partnerships, so we get revenue from your purchases.