When it comes to sorting out food for the week, the story is always the same—you exhaust your easy, go-to recipes by Wednesday, and rely on fast-food and pre-made meals to get you through to the weekend. Once Monday rolls 'round, the cycle starts all over, and your former favourite meals become something of a drag.
If you are in the market for some culinary inspo, it may be time for a little experimentation. You'll want to introduce something new—a versatile ingredient that can be cooked in a number of ways so your tastebuds stay interested.
Enter Tassal salmon. Sourced from the cool waters of Tasmania, their farmers offer a sustainable take on your standard fish fillets. We're talking fresh, cooked, and cold-smoked salmon packed full of omega-3, so you can finally get Mum off your back about eating a balanced diet.
But the benefits don't stop there. Salmon is known for its versatility, meaning you can throw it in a pan, steam it, bake it, heck, even chuck it on the barbecue, and you'll still have a solid meal on your hands. Better still, salmon can be eaten at any time of day, so you aren't locked into any one dish when doing your weekly shop.
The only question left is how to cook it. Thankfully, we've got your back with some drool-worthy recipes practically guaranteed to get you hooked. Don't say we didn't warn you.
Cooked & Smoked Salmon With Herb Grain Salad
Serving Size: 2
Impress your guests with a deceptively simple dish, prepared and cooked in just 7 minutes.
Ingredients:
150g Tassal cooked (hot smoked) salmon with cracked pepper, flaked
3 tablespoons extra virgin olive oil
1 tablespoon lemon juice
1 Red capsicum, diced
1 medium Lebanese cucumber, cut into thin wedges
A handful of parsley leaves
A handful coriander leaves
250g precooked microwave ancient grains mix
1 ripe Avocado, cut into chunks
Lemon wedges, to serve
Method:
Put the olive oil and lemon juice into a large bowl. Season generously with sea-salt and freshly ground black pepper. Add the capsicum, cucumber and herbs to the bowl.
Heat the ancient grains mix according to instructions; transfer to bowl and toss to combine.
Spoon grains onto a sharing plate and top with the avocado quarters and flaked salmon. Serve with lemon wedges.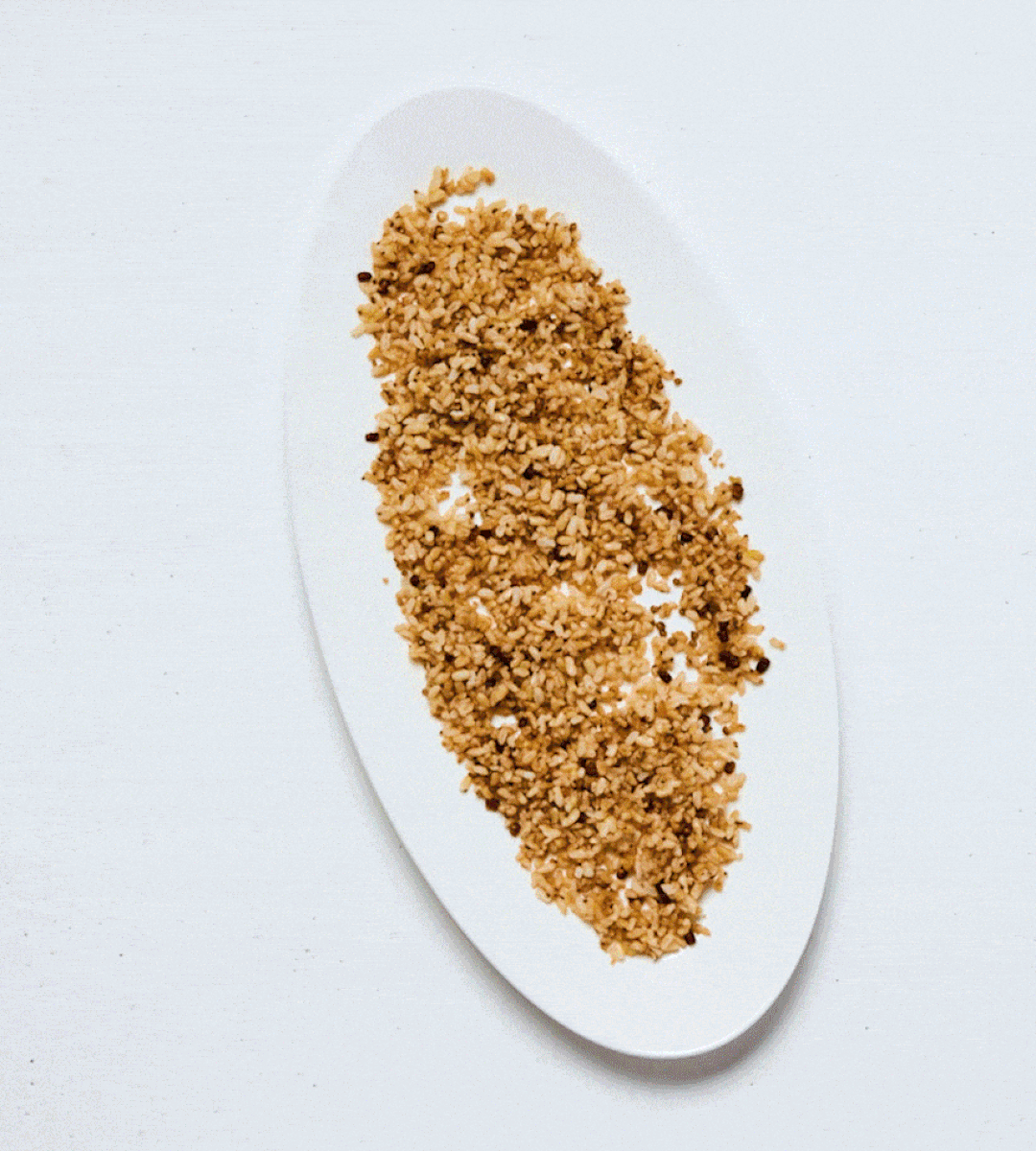 SLT Sandwich
Serving Size: 2
Cook up a storm with this delicious introduction to an Urban List office fave—smoked salmon.
Ingredients:
250g Tassal smoked salmon
150g cream cheese
1-2 teaspoons dill
1 tbsp finely chopped chives
½ lemon juiced and rind finely grated
8 slices of sourdough bread, chargrilled
3 baby cos lettuce
½ punnet cherry tomatoes, sliced
½ red onion
1 tbsp capers
Freshly ground black pepper
Method:
In a small bowl combine cream cheese, dill, chives and lemon. Mix well
Spread 4 pieces of bread each with ¼ of the mixture.
Layer with salmon, lettuce, tomato, capers and freshly ground black pepper
Top with another piece of bread and serve immediately.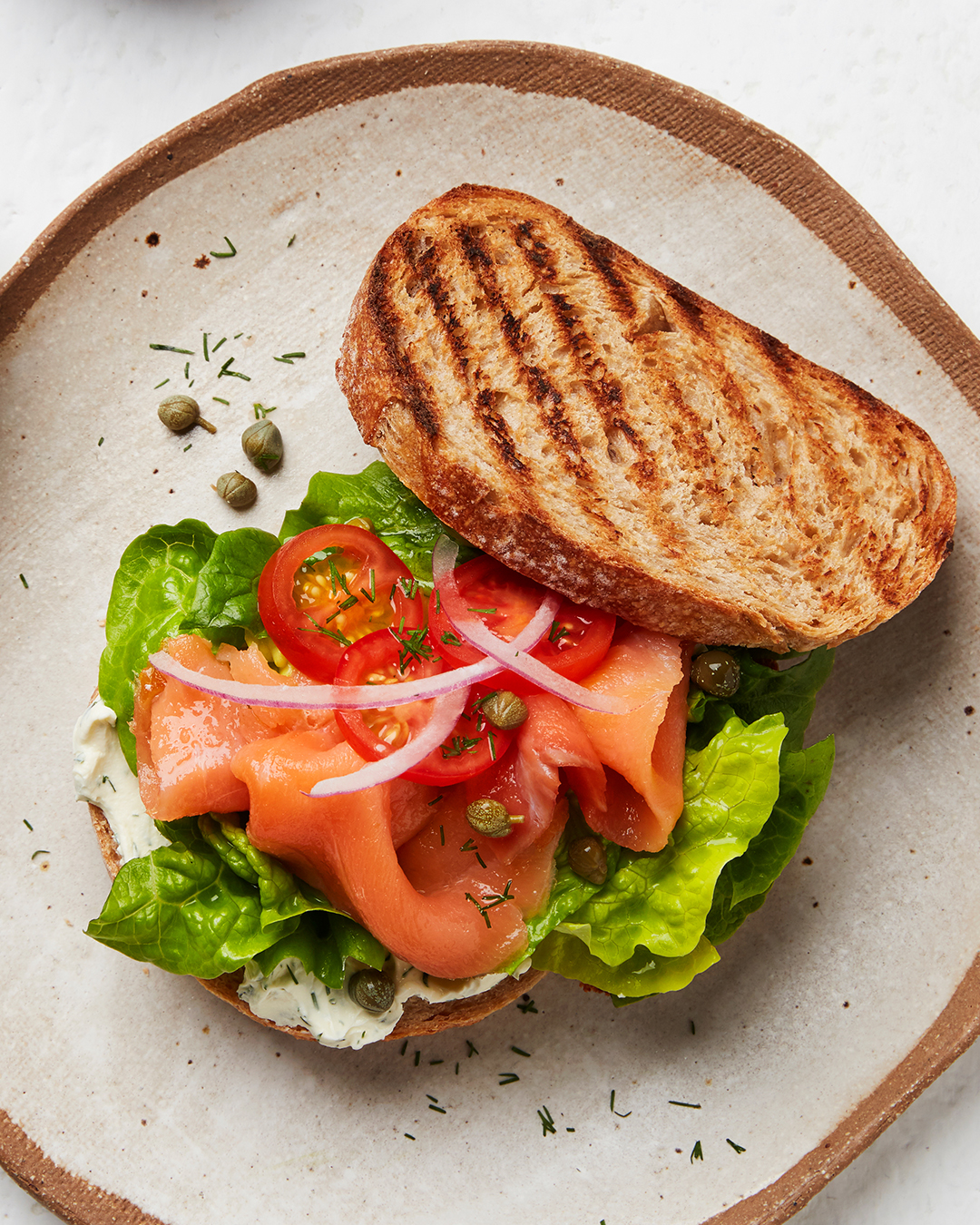 Salmon Stir-Fry with Udon Noodles
Serving Size: 2
Enjoy a fresh take on a classic with the addition of skin-off salmon fillets.
Ingredients:
300g Tassal salmon fillets, skin off, cut into 3cm chunks
2 tsp sesame oil
2 tsp of soy sauce
3cm piece of fresh ginger, peeled and grated
250g udon noodles
1 tbsp peanut oil
½ medium brown onion, cut into wedges
1 bunch broccolini, cut into 3cm pieces
1 small red capsicum, thinly sliced
1 cup edamame beans
2 tbsp rice wine vinegar
2 tbsp mirin
2 spring onions, thinly sliced
1 ½ tsp black sesame seeds
Method:
Combine the sesame oil, soy sauce and ginger in a medium bowl. Add salmon and coat well, before setting aside for 10 minutes.
Bring a large pot of water to the boil. Cook the udon noodles for one minute until soft. Once boiled, remove the noddles, rinse in cold water and drain.
Heat half of the peanut oil in a wok. Cook the salmon for four minutes, or unitl evenly cooked, and set aside.
Add the remaining half of the peanut oil to the pan. Cook the onion, broccolini and capsicum.
Toss in the edamame beans and cook for two more minutes.
Place the salmon in the pan with the noodles. Pour over the vinegar and mirin. Cook for 30 seconds.
Serve with sesame seeds, shredded green onions and extra soy sauce on the side.

Keen to explore more of the Tassal salmon range? Us too. Check out their site to browse their full product range, or have a squiz at their impressive list of recipes to score some fresh ideas for this week's meals.
Editor's note: This article is sponsored by Tassal and proudly endorsed by Urban List. To find out more about who we work with and why read our editorial policy here.