We're not going to bury the lead here—there's officially a skincare line based on shark DNA.
Launching just three months ago after a whopping ten years of development, Aussie brand Skin Shark has been fast rising in perplexing popularity, all thanks to the serious science behind it all. Did we mention it's vegan too?
Utilising cutting-edge biotechnology to treat acne-prone skin, Skin Shark's range consists of the Clearing Serum and a Spot Treatment, which, followed by a gentle cleanser—can be a full routine in itself.
Inspired by a radical-fighting enzyme first discovered in shark's bile which works wonders for clearing acne—the Skin Shark team set out to sustainably recreate the wonder ingredient. The fruits of their labour resulted in man-made marine-complex salt, 5Beta-Scymnol. The ethical antioxidant mimics the original enzyme, working to eradicate free radicals which can cause havoc on your skin. It even dives deep to regulate oil production and stop blemishes in their tracks.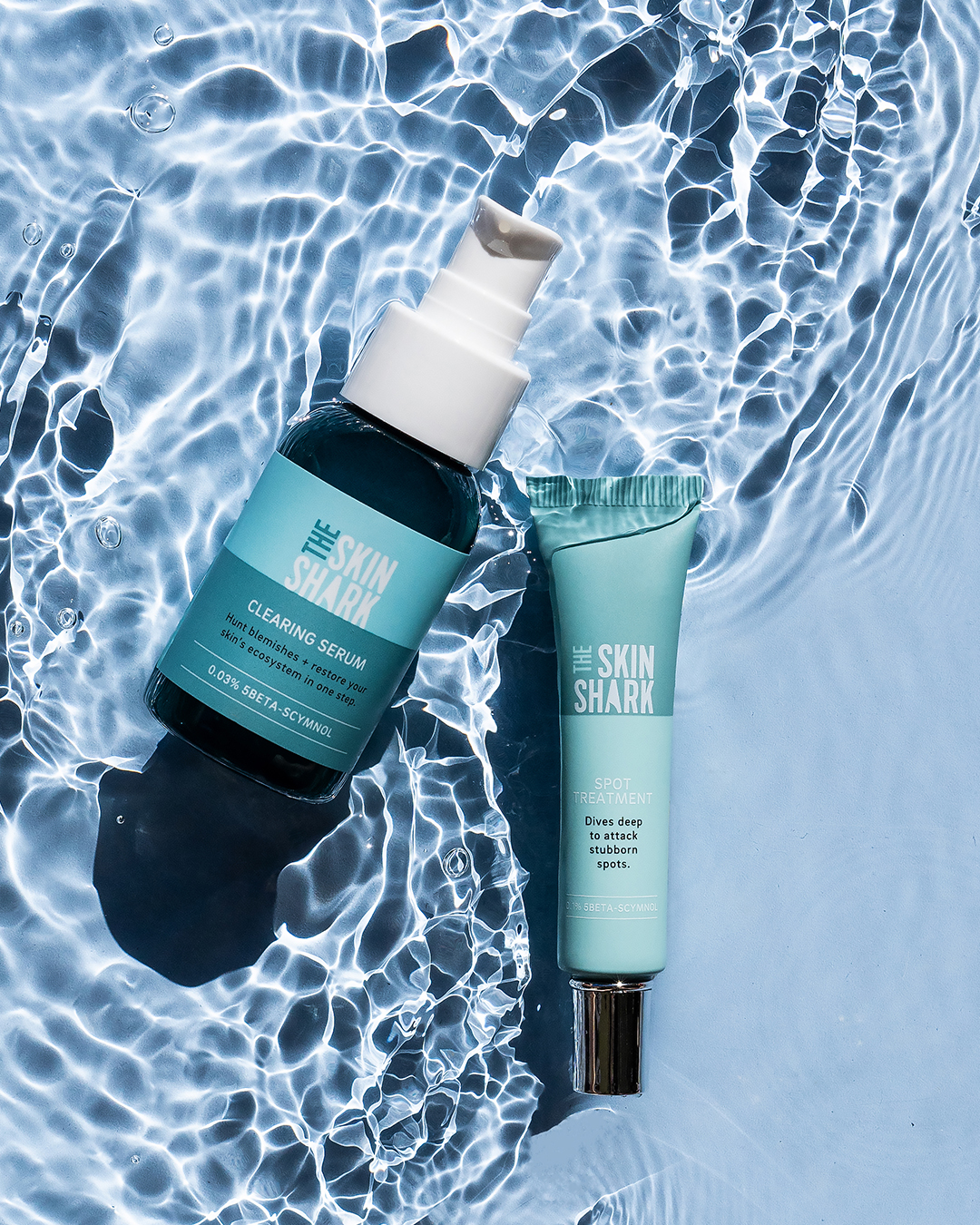 Targeting bacteria, irritated skin and excess oils—think of the treatment as a one-stop spot that delivers on all fronts.
If you've found other treatments tend to dry you out, Skin Shark works to target blemishes while restoring your skin's ecosystem thanks to their key active ingredients. Alongside 5Beta-Scymnol, another key actives in their range is Totarol, a plant-based ingredient with antibacterial and antioxidant properties which works to soothe skin—perfect for sensitive skin. Bakuchiol—a plant-based non-irritating retinol alternative—and pollution-fighting Conacticel are also in the mix. The packed ingredients serve serious results while being gentle on the skin in as little as six weeks.
To top things off, their range is vegan, cruelty-free and made with ethically sourced ingredients—good for your skin and the planet.
Head here to shop the Skin Shark now.
Editor's note: This article is sponsored by Skin Shark and proudly endorsed by Urban List. To find out more about who we work with and why read our editorial policy here.
Image credit: Supplied