When it comes to picking your next go-to cossie, we reckon it pays to buy less and choose well—and choose sustainable swimwear. With summer in Australia reminding us of the very real impact of climate change, skipping fast fashion for swimmers that put the environment front and centre, especially our beautiful beaches and oceans, just makes sense.
As well as pioneering planet-friendly fashion, these sustainable swimwear labels also happen to be dropping some of the coolest swimwear of the season, with of-the-moment cuts, inclusive and flattering fits, and trending colourways.
Plan for summer's swim-filled days—these are the best sustainable swimwear brands to shop now.
Peony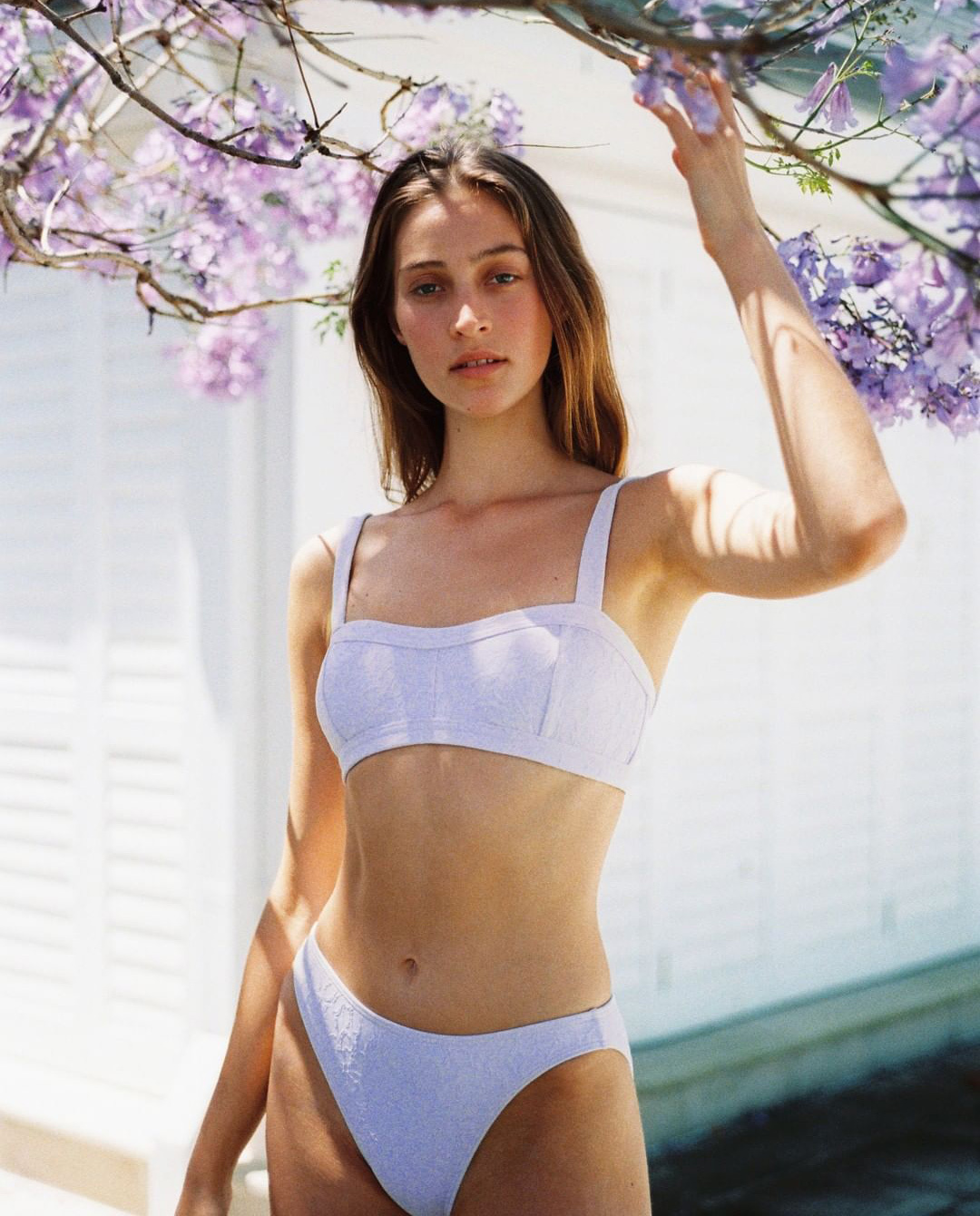 Peony's swimwear has clearly been designed with a helping of summertime nostalgia in mind. Soft tones and soft details feel like Polaroid snaps, whisking you back to lazy afternoons and balmy nights of summer's past. The Aussie label also holds a deep respect for the ocean we swim in, and has been built with a foundation of sustainability at its core. Fabrics are made entirely from recycled and sustainable materials, and trims, boning, soft removable cups, and corrosion-resistant hardware have all been made to last. Shop Peony here.
LÉ BUNS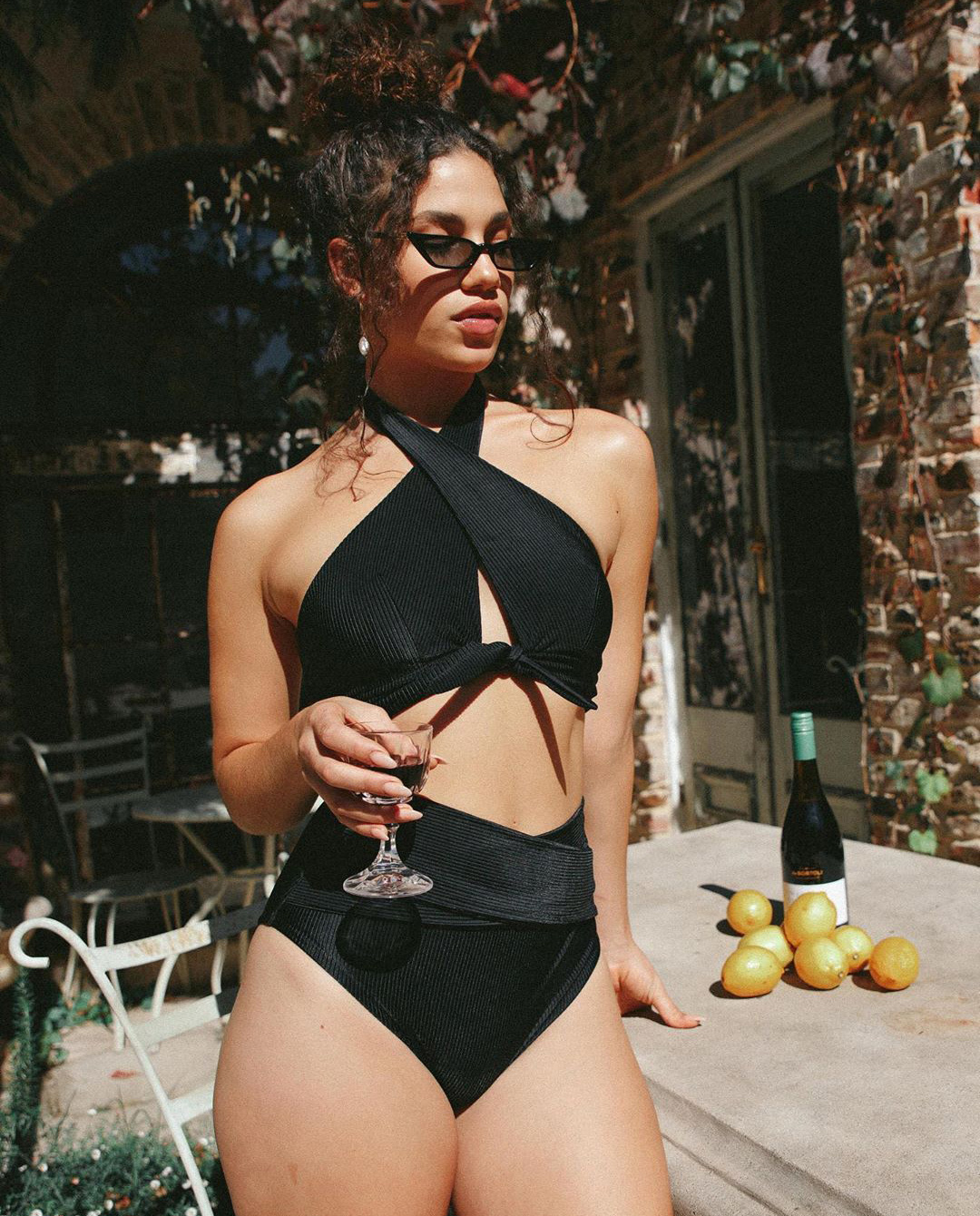 From Melbourne, LÉ BUNS is the brainchild of Keisha Dessaix. The swim collection is made with reconstructed recycled fibres, like discarded fishing nets, which would otherwise be polluting oceans and endangering wildlife. LÉ BUNS wants you to choose well and buy less—pieces are designed with longevity in mind, and meant to be versatile too, so you can wear them any way you like. Shop LÉ BUNS here.
TJ Swim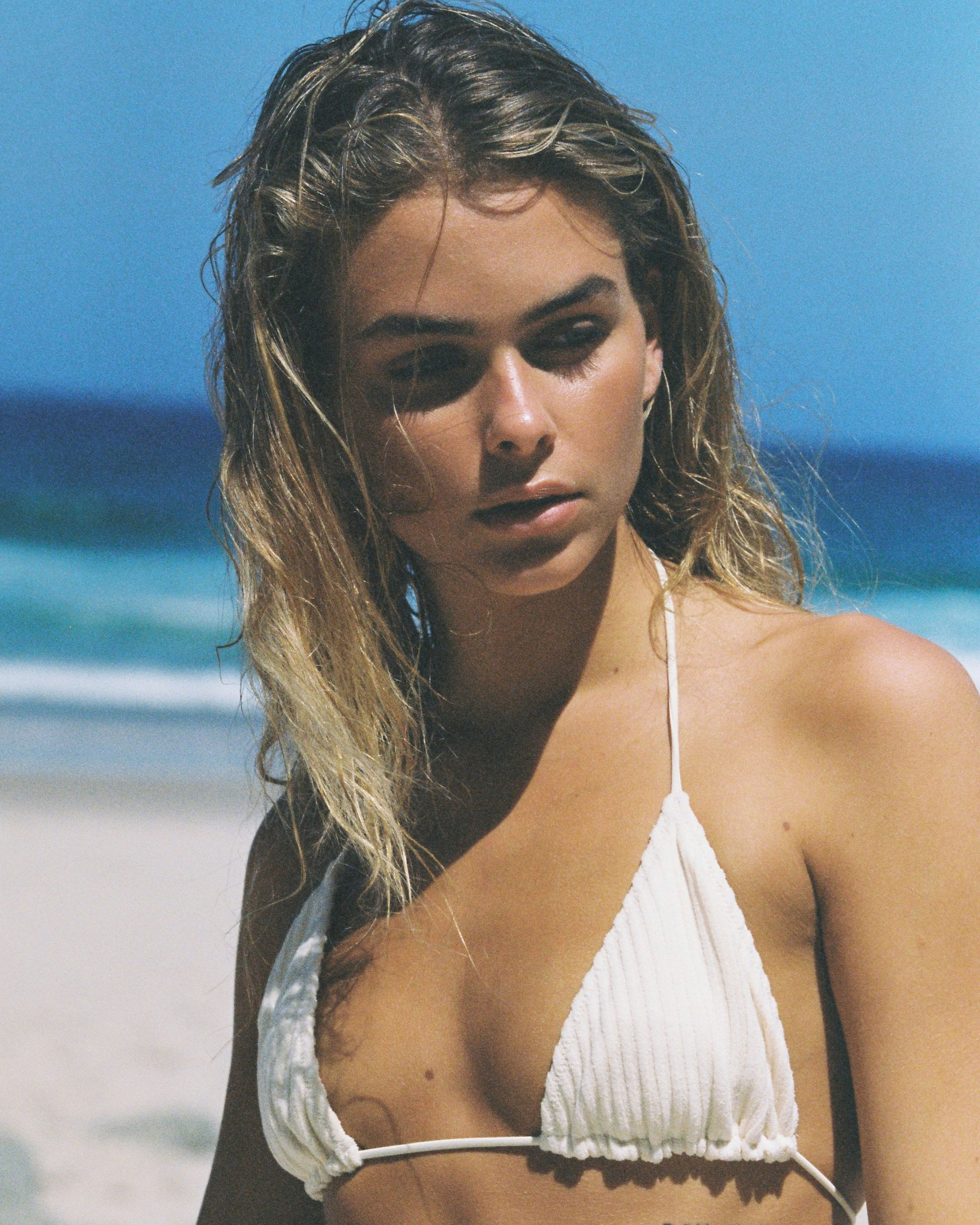 Inspired by the iconic Aussie summer—sea salt on our skin, sand in our toes, a Splice ice cream in our hands, and the heavenly warmth of the sun—TJ Swim's latest collection hits all the right notes. Suits are made to last, packaging is compostable or recyclable, and we love their dedication to size inclusivity too with suits available in a range of sizes. Shop here.
Modibodi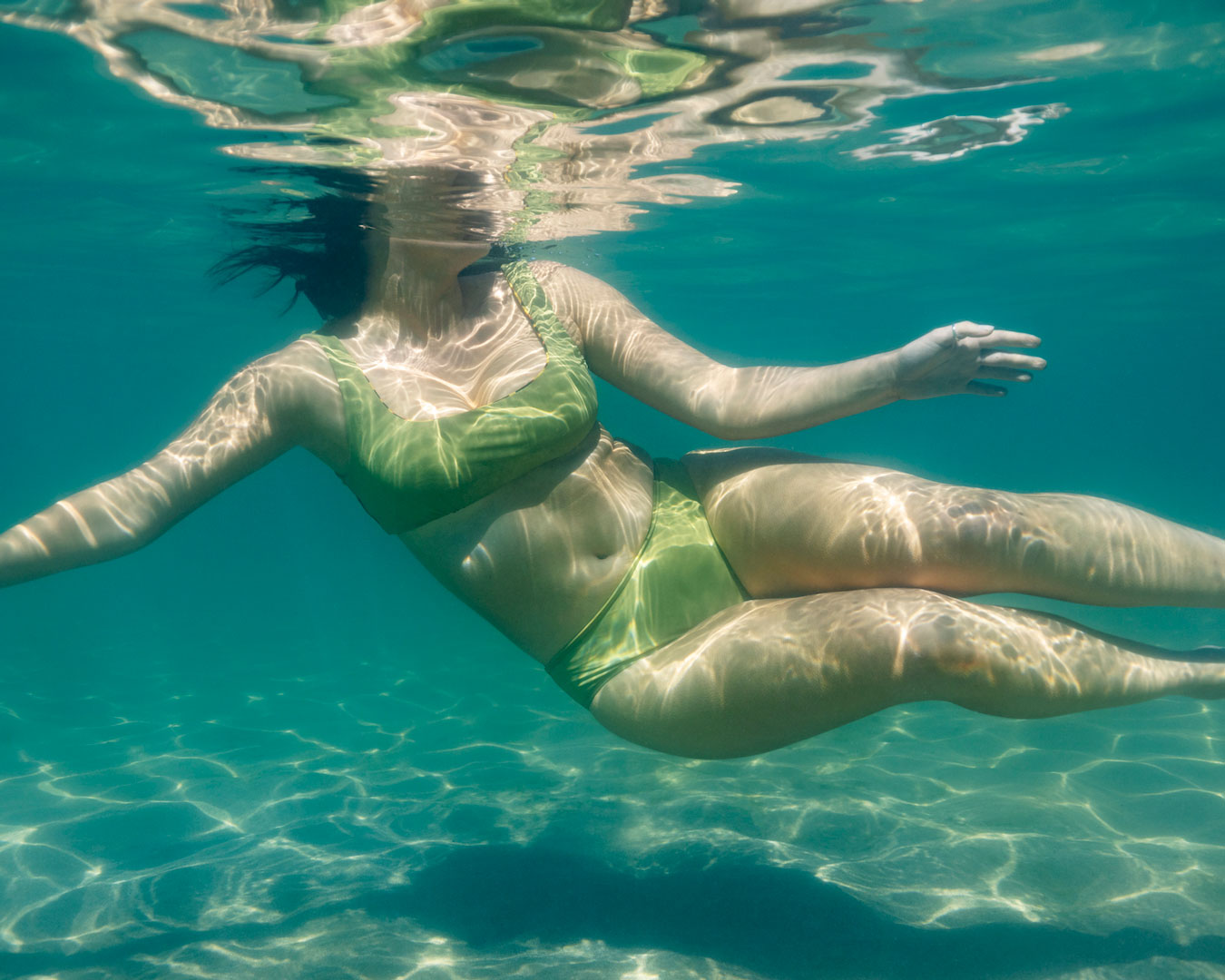 Loved for their inclusive range of period-proof, leak-proof underwear, Modibodi has officially made a splash in the world of swimwear. Launched just this year—yes, Modibodi's swimmers are period-proof swimmers, meaning you can hit the water with confidence all summer long. Available in four cute patterns, prints, and colours with reversible tops, each piece has also been made from 78% recycled material. Wardrobe staple? Absolutely. Shop here.
Bondi Born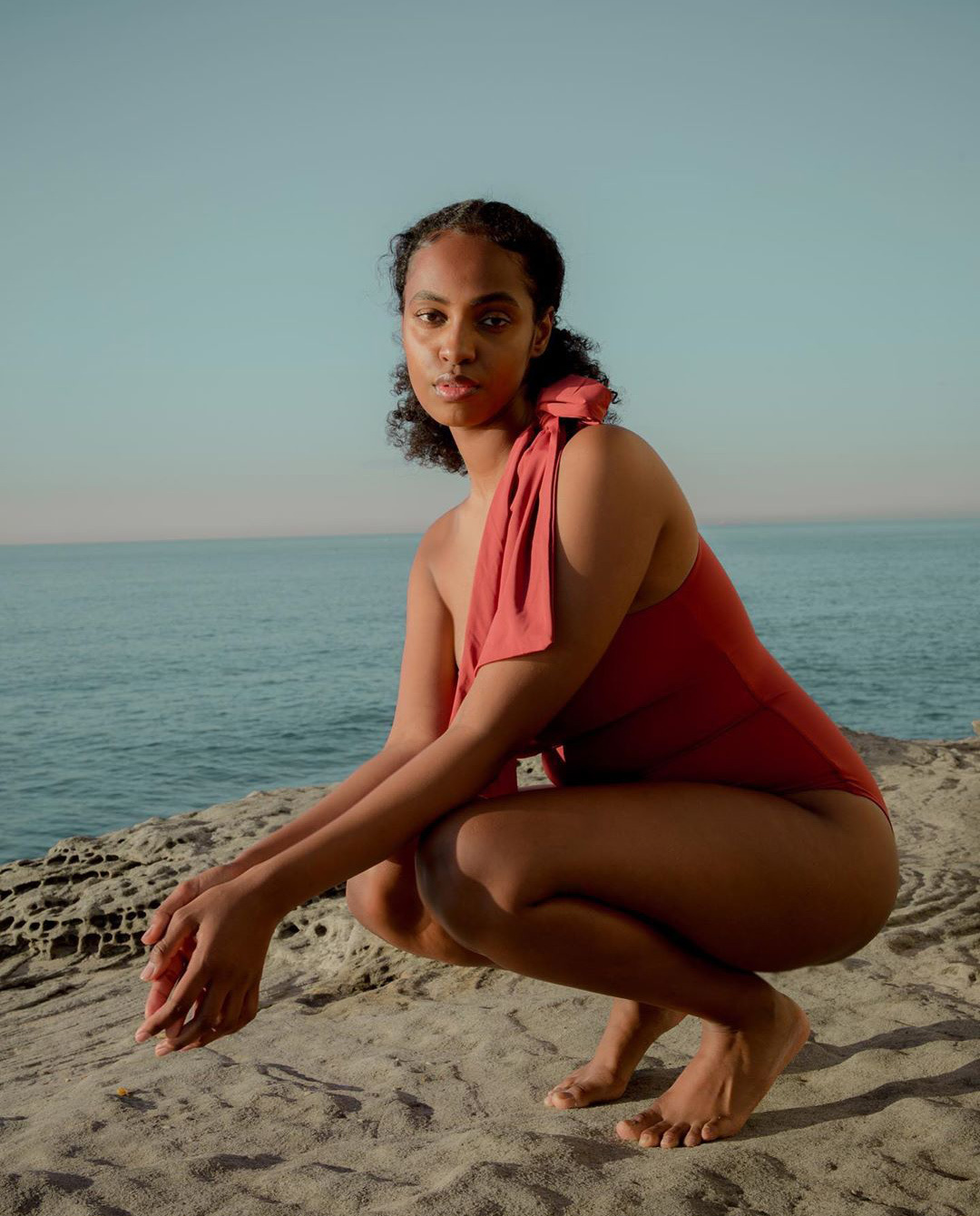 If you're more of an elegant maillot type of person, or you love a high waistline or a classic halter—Sydney-based Bondi Born should be your new go-to. The label acknowledges that fashion is the second-most polluting industry in the world, but wants to play an active role in reversing that statistic. Their trademarked "Sculpteur" fabric is said to last up to 10 times longer than regular swimwear, they use plastic-free, recyclable packaging, hygiene labels and swing tags, and everything is made in Sydney by a close-knit group of women. Shop Bondi Born here.
Faithful The Brand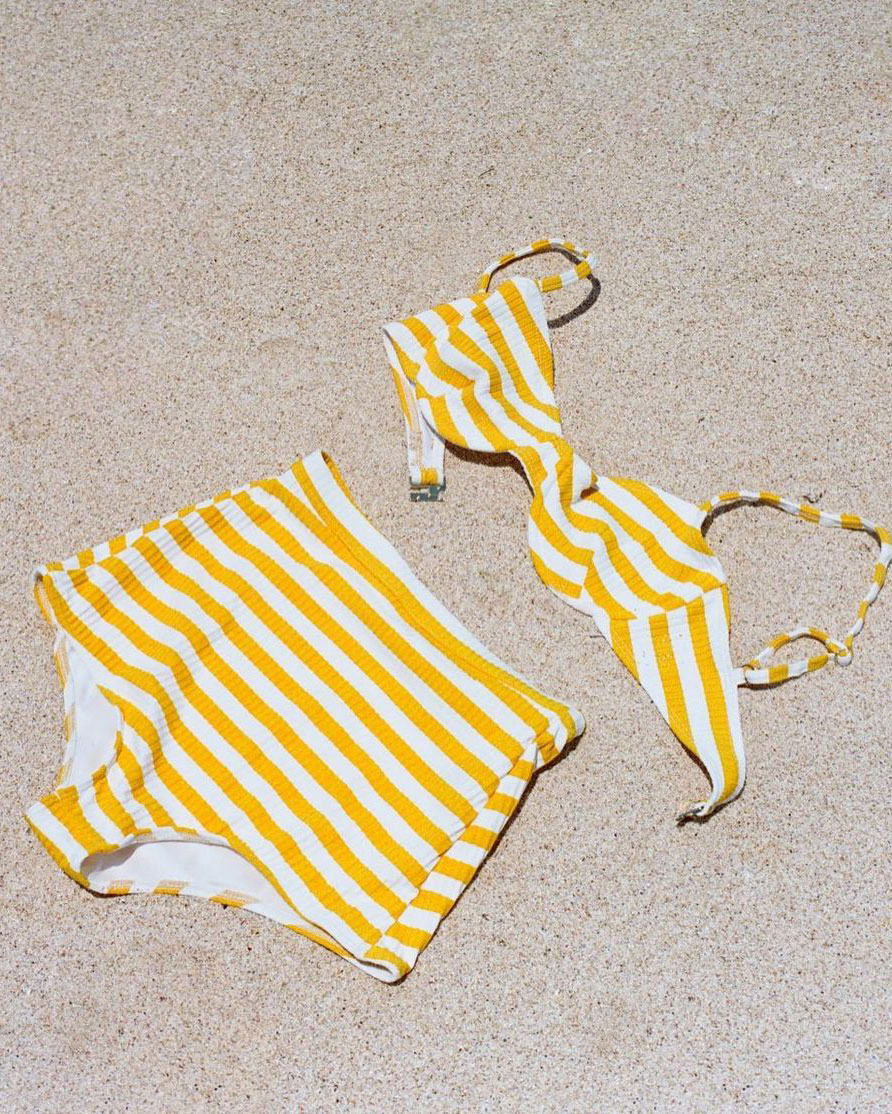 Loved for their breezy, romantic dresses and beautiful prints, Faithful The Brand's swimwear needs to be on your radar. The Bali-based label takes a slow-fashion approach and everything in the label's arsenal, from its signature floaty and romantic dresses to its cute must-own high-waist bikinis, is handmade. Faithful supports the home industry manufacturing sector, meaning they rely on fewer machines and are able to lower their emissions. Shop here.
Two Sparrow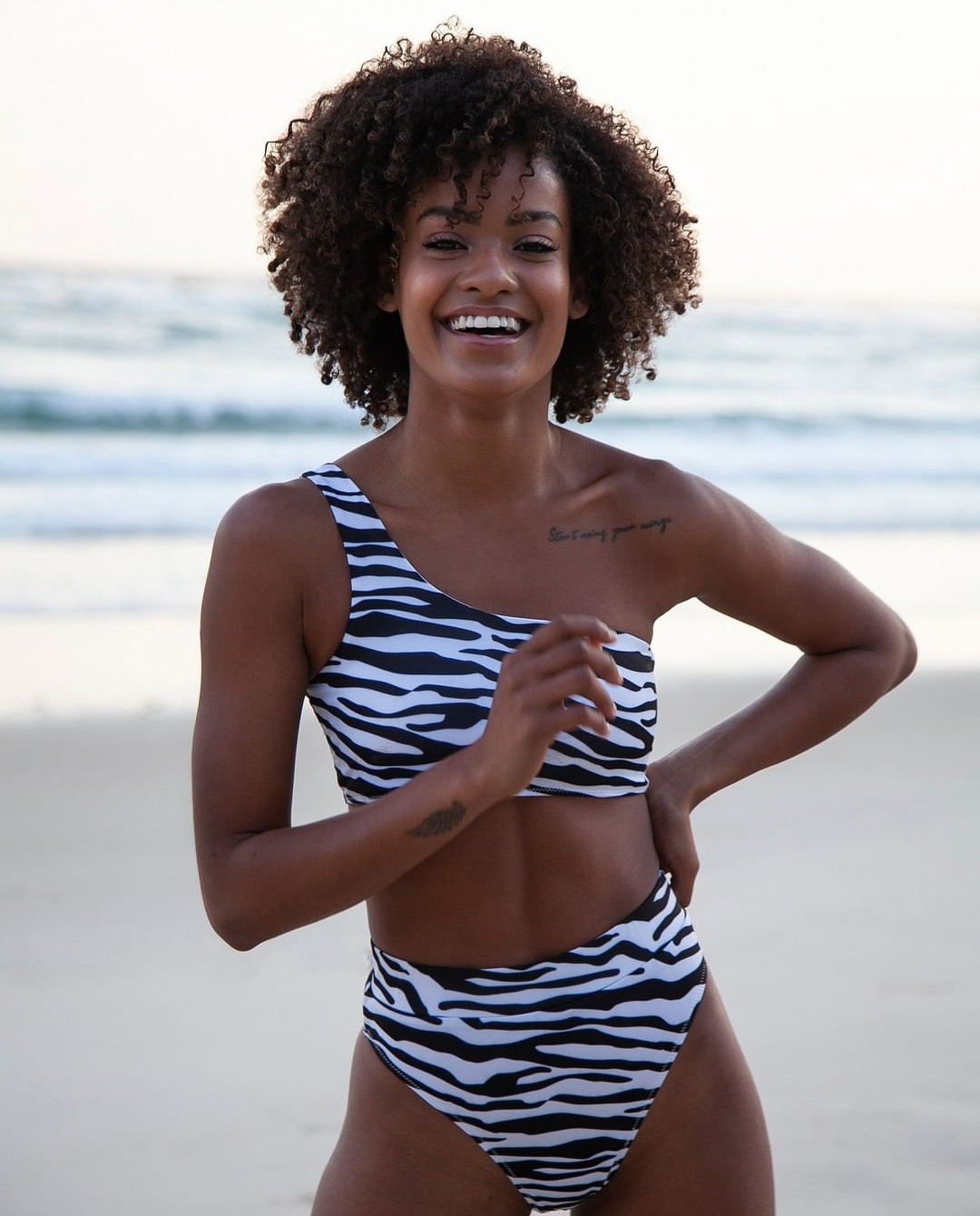 Two Sparrow is another Melbourne-born label with a strong sustainability message. Suits are made using a fabric created out of recycled plastic bottles and fishing nets (Italian-made Econyl) and they offer a special "Recycle Your Kini" service, so you can send back your swimmers to be recycled at the end of their life. Five percent of the label's proceeds are donated to The Ocean Cleanup. All this, and Two Sparrow's swimwear is also more resistant to sun creams, oils, chlorine and pilling, and it retains its shape. Winning. Shop Two Sparrow here.
Fisch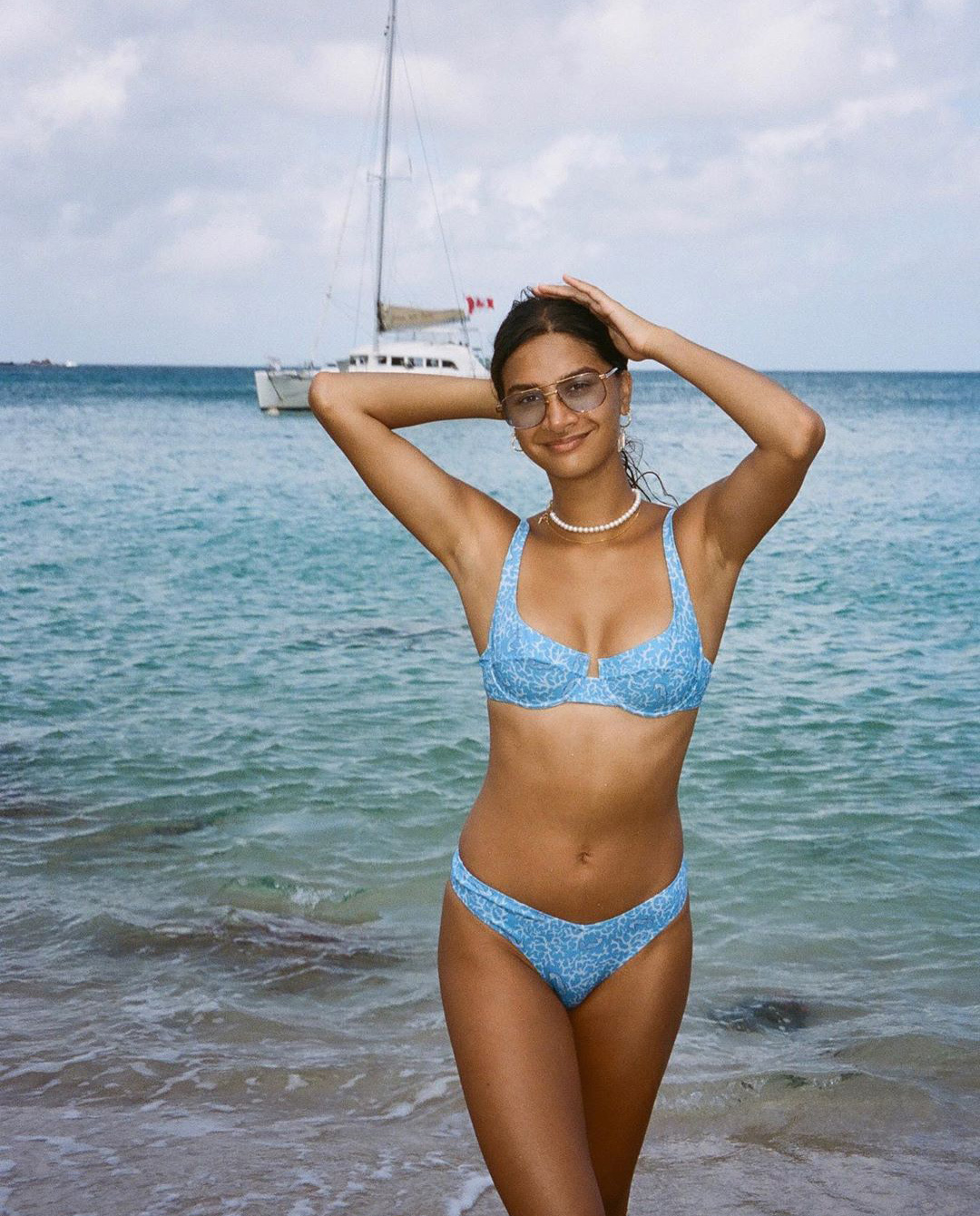 As well as having some of the cutest prints around, which are 80s-inspired without being over the top, each Fisch cossie is made with eco-friendly Econyl. The team also keeps production local and partners with Healthy Seas, an organization of divers that work to retrieve nets from the ocean, which are then used to make the fabric for Fisch's swimwear. Shop here.
SAUCE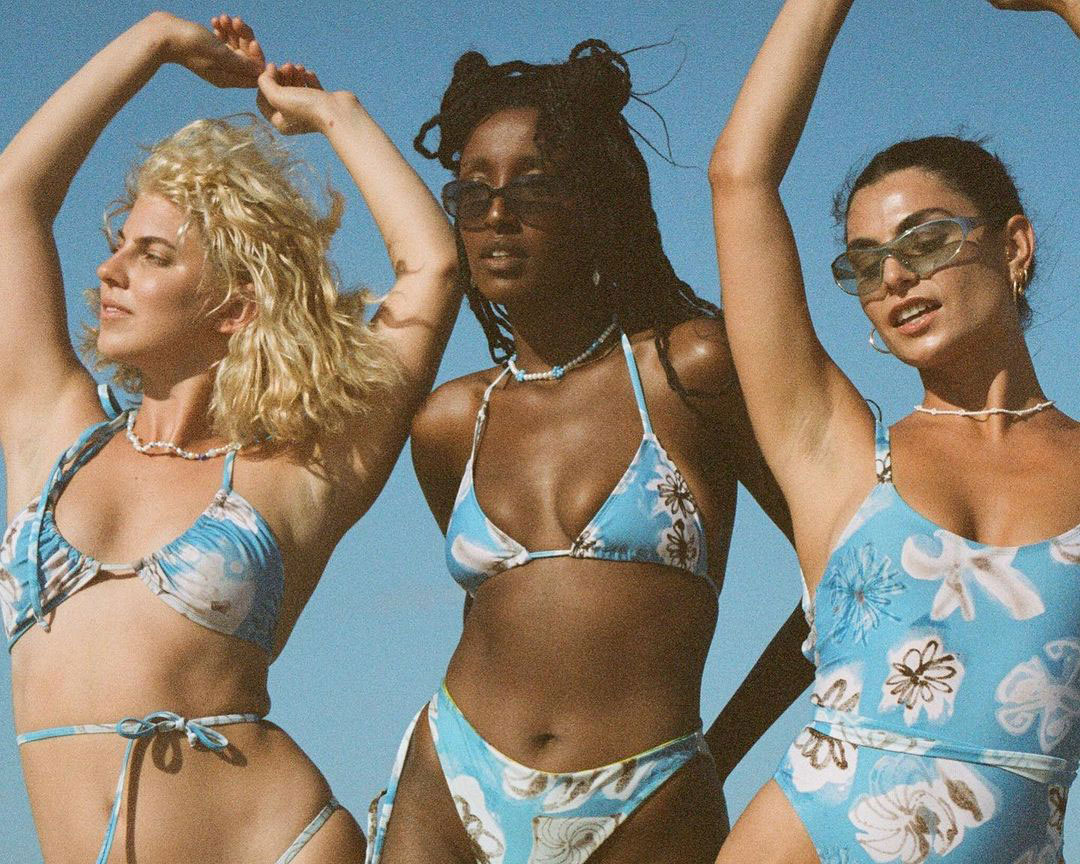 Handmade in Sydney, SAUCE's costumes are made from regenerated nylon from post-consumer materials that would otherwise end up in the ocean or landfills. The brand regularly collaborates with local artists to create its signature prints—the style above is a collaboration with slow fashion designer Lucy Zaroyko. Shop the various styles here.
FELLA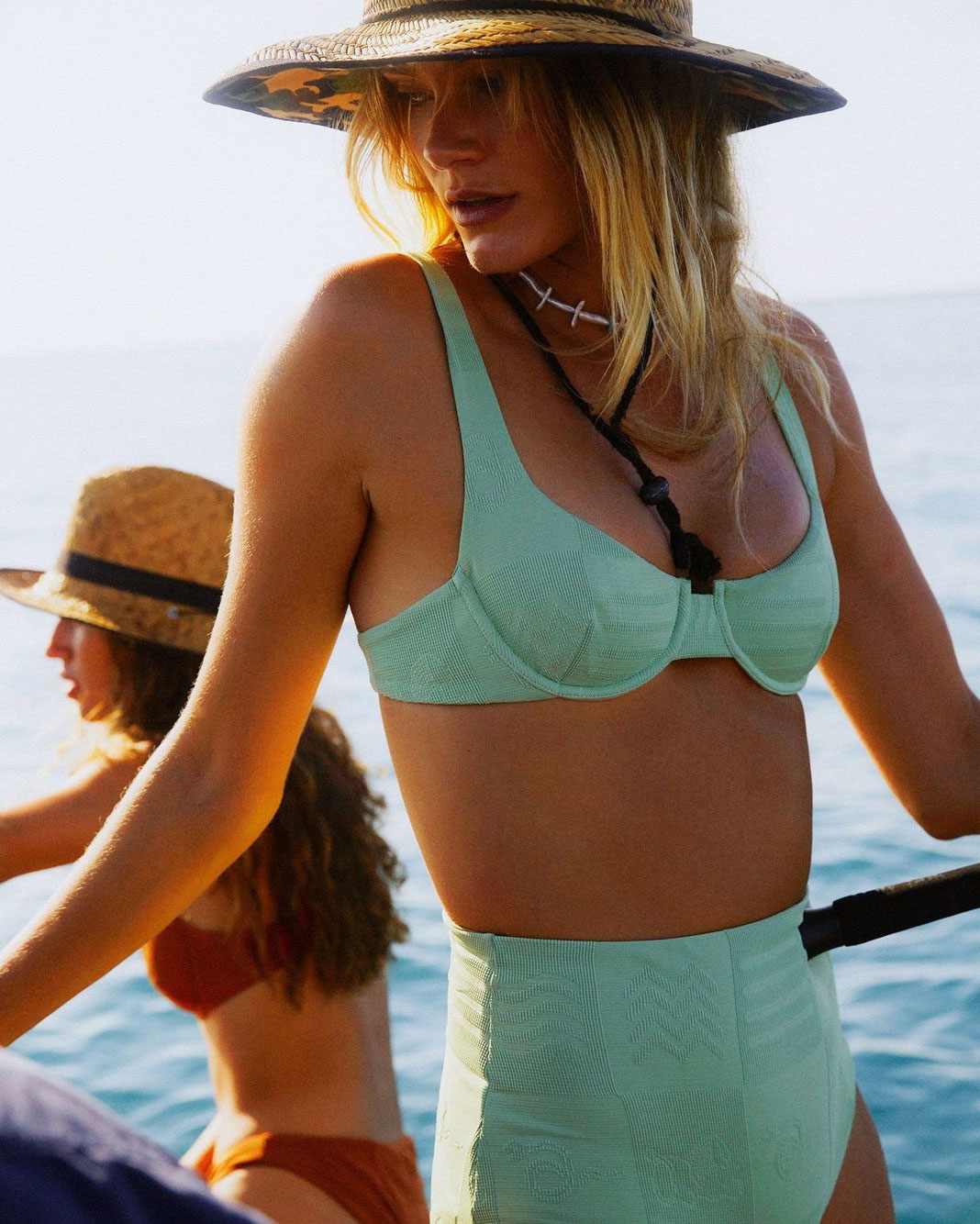 With a focus on uncompromising quality, timeless beauty, and sustainable manufacturing, FELLA creates practical and flattering swimwear for every woman. There are almost endless cuts and colours to choose from, so we reckon this line is the perfect choice for those who like to customise their perfect set. Shop here.
Image credit: SAUCE x Zaroyko, Peony, LÉ BUNS, TJ Swim, Bondi Born, Faithful the Brand, Two Sparrow, Fisch, SAUCE x Zaroyko, FELLA
Editor's note: Urban List editors independently select and write about stuff we love and think you'll like too. Urban List has affiliate partnerships, so we get revenue from your purchase.