Could Bundaberg be the new ultimate weekend getaway?! Whether it's the rum, the sunshine or the wildlife that brings you, there are plenty of reasons to stay for a while (or longer). While the town's biggest claim to fame is the iconic Bundaberg Rum (you probably already knew this), they're often overlooked when it comes to Queensland coastal towns to visit, so we're here to give it the recognition it deserves once and for all, and plan the ultimate weekend for you while we're at it.
Only a 4-hour drive away for Brisbane locals, Bundaberg is the perfect weekend getaway. Here are our picks of the best things to do while you're there—you can thank us later (and yes, of course, it includes tasting some of the iconic local liquor.)
P.S. We teamed up with Bundaberg Rum to bring you this article, because they know way more about Bundaberg than us, and let's be real, you can always trust the locals.
Stay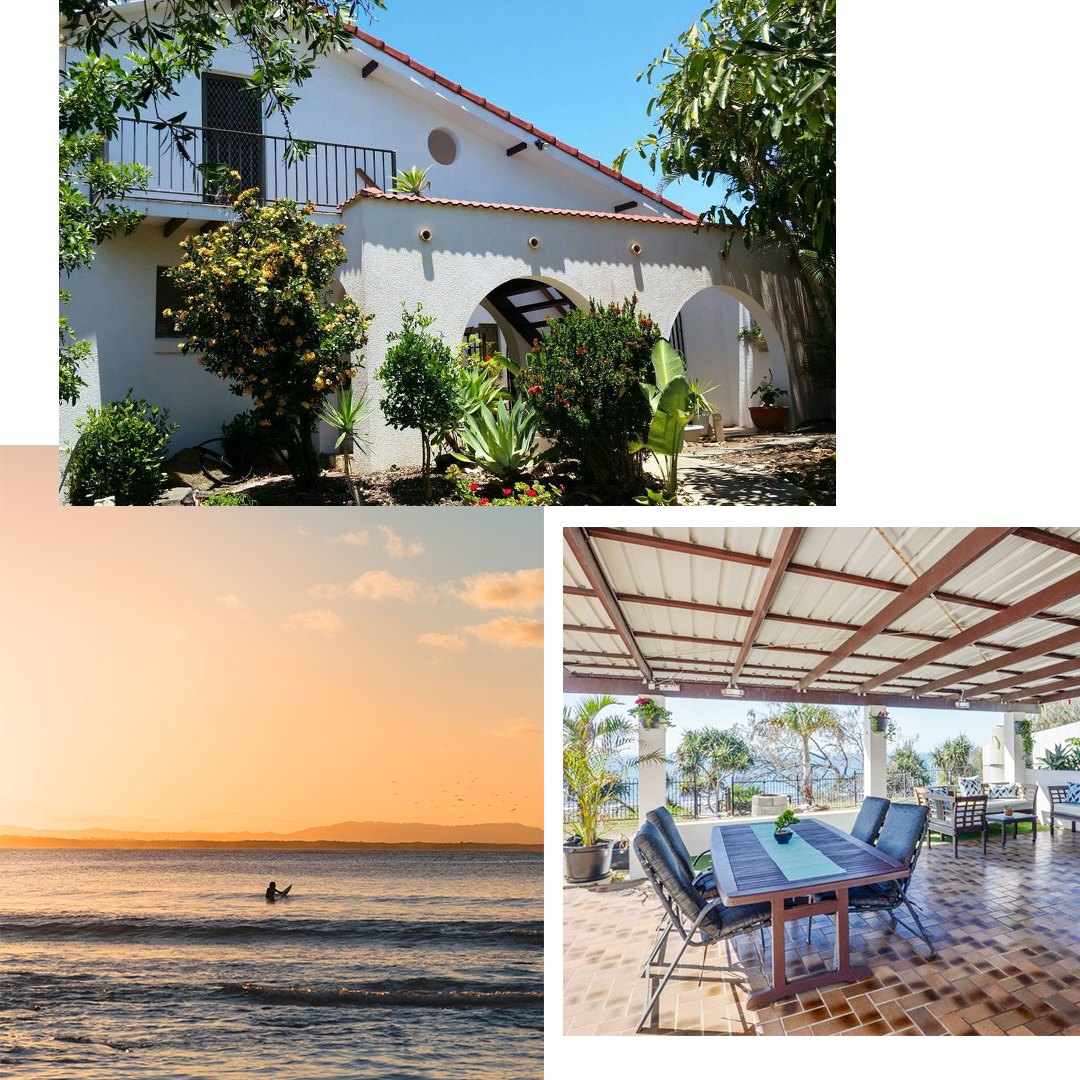 With Bundaberg being one of the many spectacular coastal towns in Queensland our recommendation is an Airbnb with ocean views, or at least one near the beach. The Cove Oceanfront studio apartment is the perfect beachfront accommodation for two, with stunning views from the bedroom you might not even want to leave the house! The top floor at the Dwell Apartments also has sensational ocean views and is another fave pick of ours if your heading away with a small group and still want to have that home away from home experience. If you want to be really extra, though, this spot needs to be your Bundaberg home. If you want to feel like a local, you can also opt for one of these super cute Airbnbs like this one.
Eat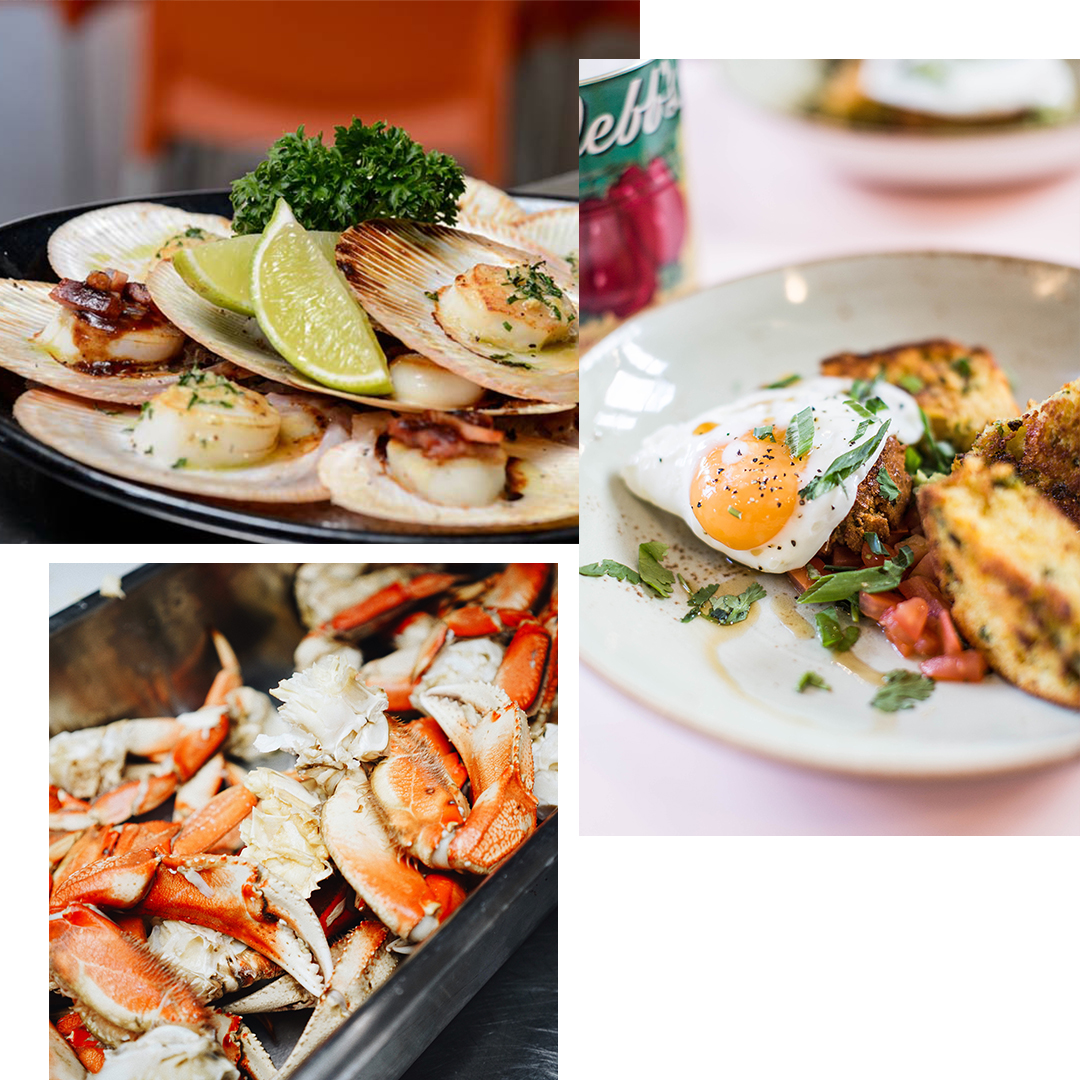 There is no shortage of delicious spots to eat in Bundaberg. So here are a few spots you shouldn't miss out on.
Indulge Cafe
This little gem is the perfect place for brekkie or lunch, they get a big YES from us. These guys live by the motto that everything they cook meets to simple criteria: they know where it came from and they know how it was made—now that's something we can get behind! Indulge has won big in the Good Food Guide awards, are always busy, and do some pretty delicious homemade bread, so it makes sense that these guys are always busy. If their motto didn't clue you up already, these guys do newly imagined takes on food with plenty of artisanal vibes. If you've got a sweet tooth, you're going to want to come hungry.
Grunske's
We wholeheartedly believe you can't go to a coastal town and not indulge in some fresh local seafood and Grunske's has the goods. They have a wide variety of fresh and cooked seafood plus a whole menu for those not wanting to indulge in seafood (not sure if these people actually exist, but if they do Grunske's has got you covered). Day or night Grunske's has the ultimate view of the Burnett River and we highly recommend booking ahead because unsurprisingly they are very popular. This is small town eating at its best.
See

Mon Repos
Head to Mon Repos to watch turtles laying their eggs in nests they dig in the dunes with prime time for this being between November to January. Next stage is January and March, which is hatching season, when the baby turtles break out and head for the sea (probably the cutest thing you might ever witness). This one deserves a spot on your bucket list for sure.
The Hummock Lookout
Bundaberg may be a small town, but the view from above is pretty spectacular, especially at sunrise or sunset. Wake up early or head up in the afternoon where you'll experience 360-degree views of lush sugar cane fields, ocean views, farms and the town. Oh, and did we mention the lookout is located on an extinct volcano—Bundaberg you are so much cooler than we expected.
Do

Visit The Bundaberg Rum Distillery
Well, duh!
Bundaberg Rum is one of Australia's most iconic and recognisable brands—a bunch of their products have even been voted the WORLD'S BEST RUM! If you haven't been to the Bundaberg Rum Distillery (shocked and confused if you haven't, tbh) put it at the top of your bucket list. You can opt for a self-guided or guided tour of the distillery—it's a no-brainer to opt for the guided tour; the entire team is full of local knowlege and are a bunch of all-round legends!—which takes you through the entire rum-making process from the sugar cane, to molasses, to rum, and right through to the drinking. Our fave part is obviously the tasting at the end.
Fancy something a little extra special? Take the 'blend your own rum' tour. Not only will you get to learn all about the history of this iconic Aussie brand, you'll get hands-on with their award-winning rums and get to mix your very own blend! The best bit? You get to take it home with you once you've measured and bottled it all yourself.
If you're reading this and thinking of only a rum and coke, your mind is about to be blown; these guys do so, so much more than that. Plus, the tour comes complete with a giant bottle of Bundaberg Rum to pose with out the front (which you absolutely cannot leave town without doing).
So if you're looking for inspiration your next weekend getaway, head to Bundaberg for a must-do iconic Aussie trip —you won't regret it!
Editor's note: this article was produced in partnership with Bundaberg Rum. Thank you for supporting the partners who make The Urban List possible. Click here to read our editorial policy.
Image credit: provided