Nelson has an undeniably relaxed vibe about it. Situated on the beautiful eastern shores of Tasman Bay, the second-oldest settled city in New Zealand is also its sunniest. A hub for arts and culture, Nelson isn't short on delicious cafes, eateries and breweries either.
Here are the best things to do in Nelson.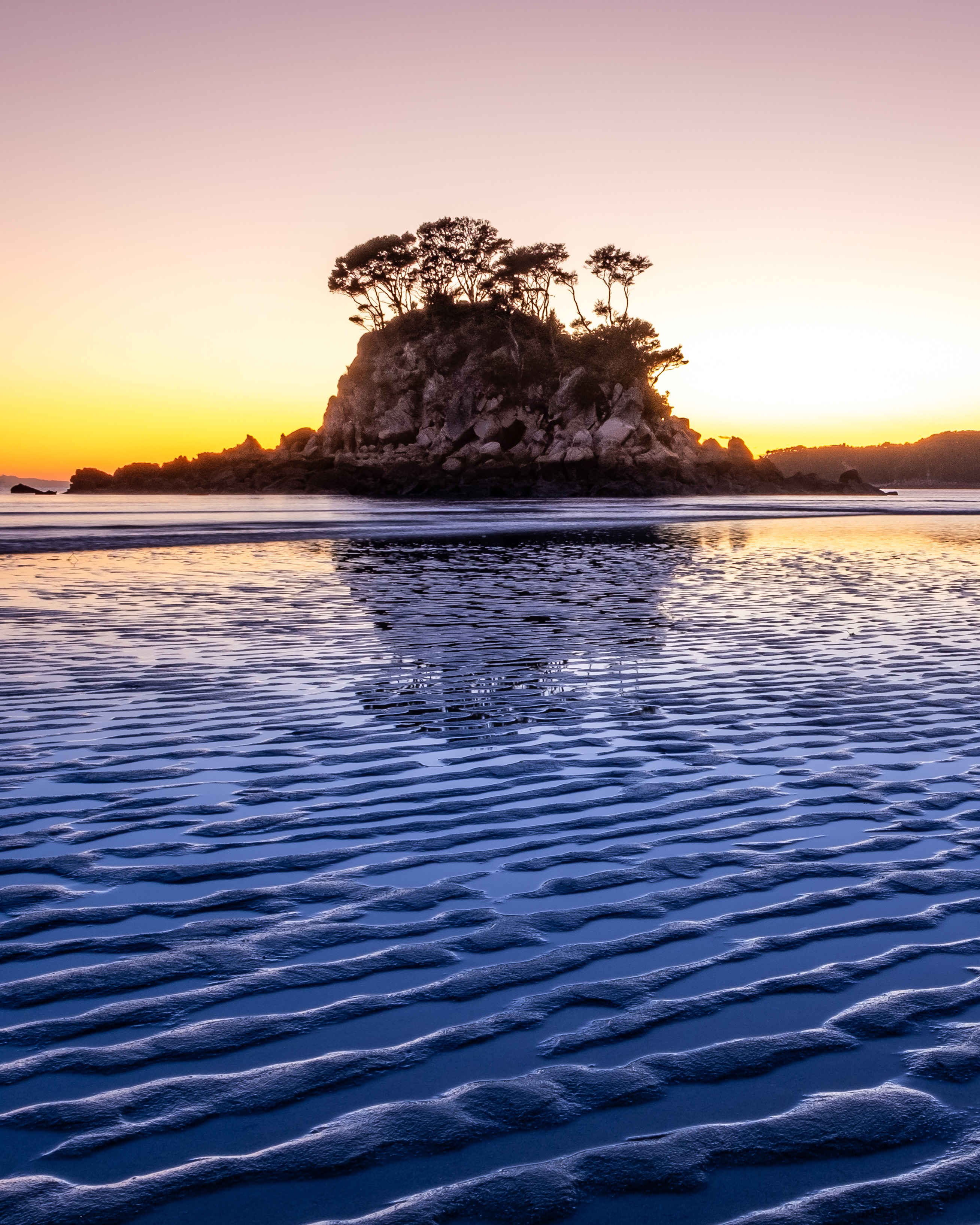 Visit Abel Tasman National Park
Explore one of the country's finest coastal national parks. Whether you have a day or a week, there's so much to discover in beautiful Abel Tasman. From a cruise and taxi to sea kayaking and overnight hikes, this is the ultimate place to recharge your batteries. One of our favourite walks is from Tonga Quarry to Medlands Beach—a breezy two-hour walk along the golden sands and azure waters. Bespoke trips are also an option if you can't find something to suit your needs.
Take The Great Taste Trail
The Great Taste Trail is a wonderful way to tour the attractions of Tasman bay towns. Forming a loop around the Nelson-Tasman region, it's a mix of rural, urban, coastal and riverside scenery. The trail can be enjoyed in full over several days or experienced in short day trips. Highlights include incredible Kaiteriteri Beach, delicious fruit stalls and pie shops, Mapua's riverside village precinct and the historic and spooky Spooners railway tunnel.
Skydive Abel Tasman
Want to experience free falling in the heart of New Zealand? Enjoy New Zealand's most scenic skydive experience, Skydive Abel Tasman. Located in central Motueka, and boasting the country's most epic scenery, they're the only drop zone in New Zealand who can show you the mind-blowing views of both islands. They have three packages, including 9,000, 13,000 and 16,500 thousand feet. Once the door of the plane opens and the wind hits your face it's time to jump (in tandem) and freefall at a whopping 200km/h before the shoot opens and you'll experience the majestical views of both the North and South Islands, spectacular golden beaches, snow-capped mountains and sparkling waters. Bliss.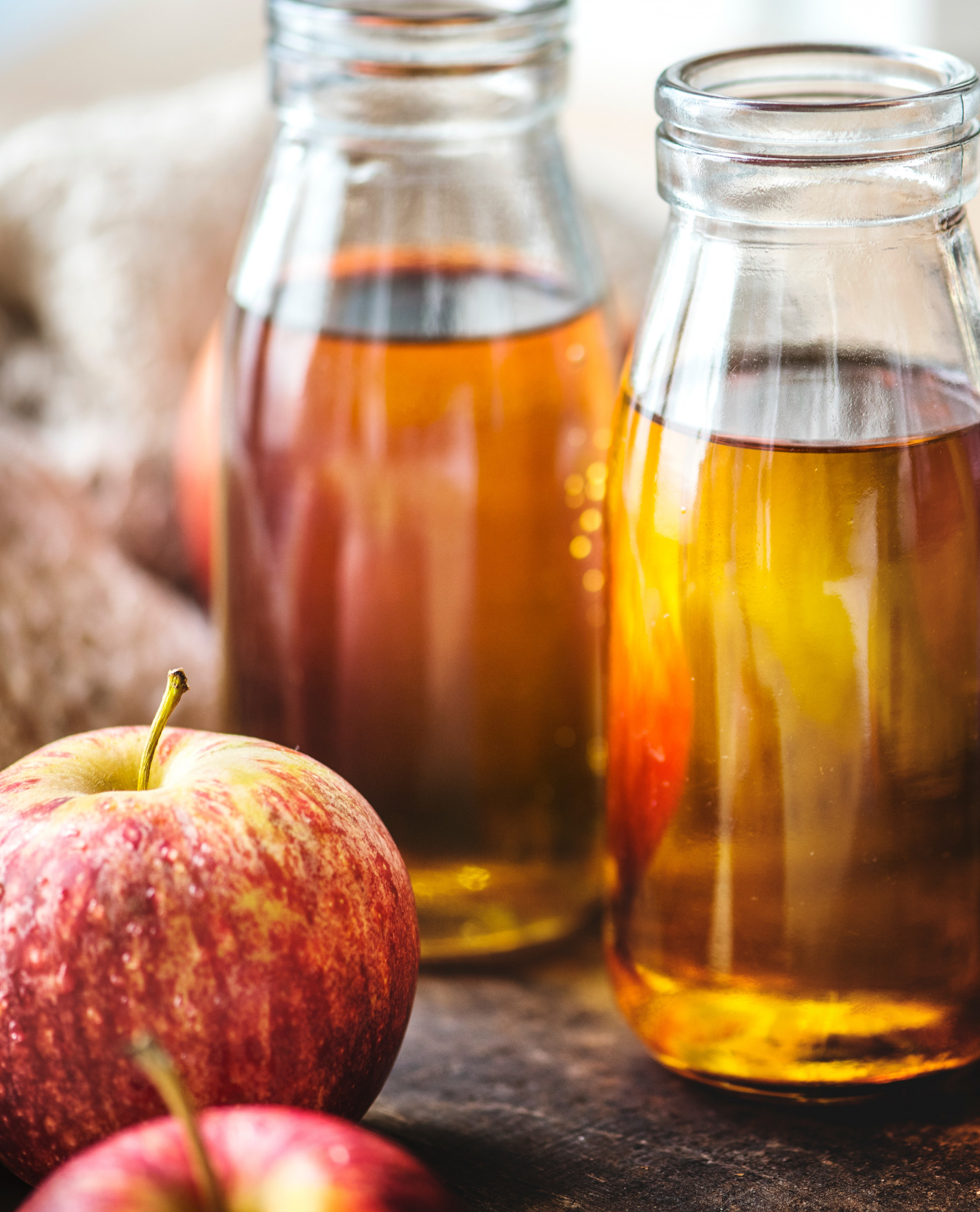 Sip On A Pint From New Zealand's Craft Beer Capital
You probably already knew that Nelson has more breweries per capita than anywhere else in New Zealand. So, hop to it and visit a few of the country's best breweries in the beer capital. Our favourites include McCashins, The Free House, which has 13 beers on tap and Urban Oyster Bar and Eatery. There are also plenty of great cideries if you're less enthusiastic about beer: Peckham's Cidery and Orchard, Left Branch Cider in Motueka and Tutū Cider are our top picks. The New Zealand Cider Festival is back for its fourth year on 16th November and has been described by National Geographic as "heaven for cider seekers". For the wine lovers, be sure to head to Upper Moutere for the best wineries in the region. Moutere Hills, Himmelsfeld and Kahurangi Estate are local favourites.
Get Thrilled While White Water Rafting
Experience New Zealand's whitewater capital, Murchison, where you have access to rivers that cover all grades of river adventures. From Buller Gorge Rafting to Buller Manawa tours, there is a whole raft of options to take in the beauty of the region in the most enjoyable way possible. For more extreme adventurers, there are the West Coast Heli Rafting tours, which involved exhilarating helicopter flights up alpine river valleys and then descending on rafts. Some areas are so remote there are no tracks or huts...it's just you, your team, food, equipment and the river to raft. With one, two, three and five-day exhibitions on offer, there are sure to be plenty of thrills.
Attend The Nelson Arts Festival
The Nelson Arts Festival takes place every spring with a jam-packed programme of theatre, dance, circus music, writers' talks, comedy, and visual arts. This year is its 25th anniversary and takes place from 18 - 28 October, kicking off with the iconic Masked Parade and Carnivale with a theme of Discovery. Following the parade, there is music, street performances and food stalls. A feast for the senses, the Nelson Arts Festival is a must.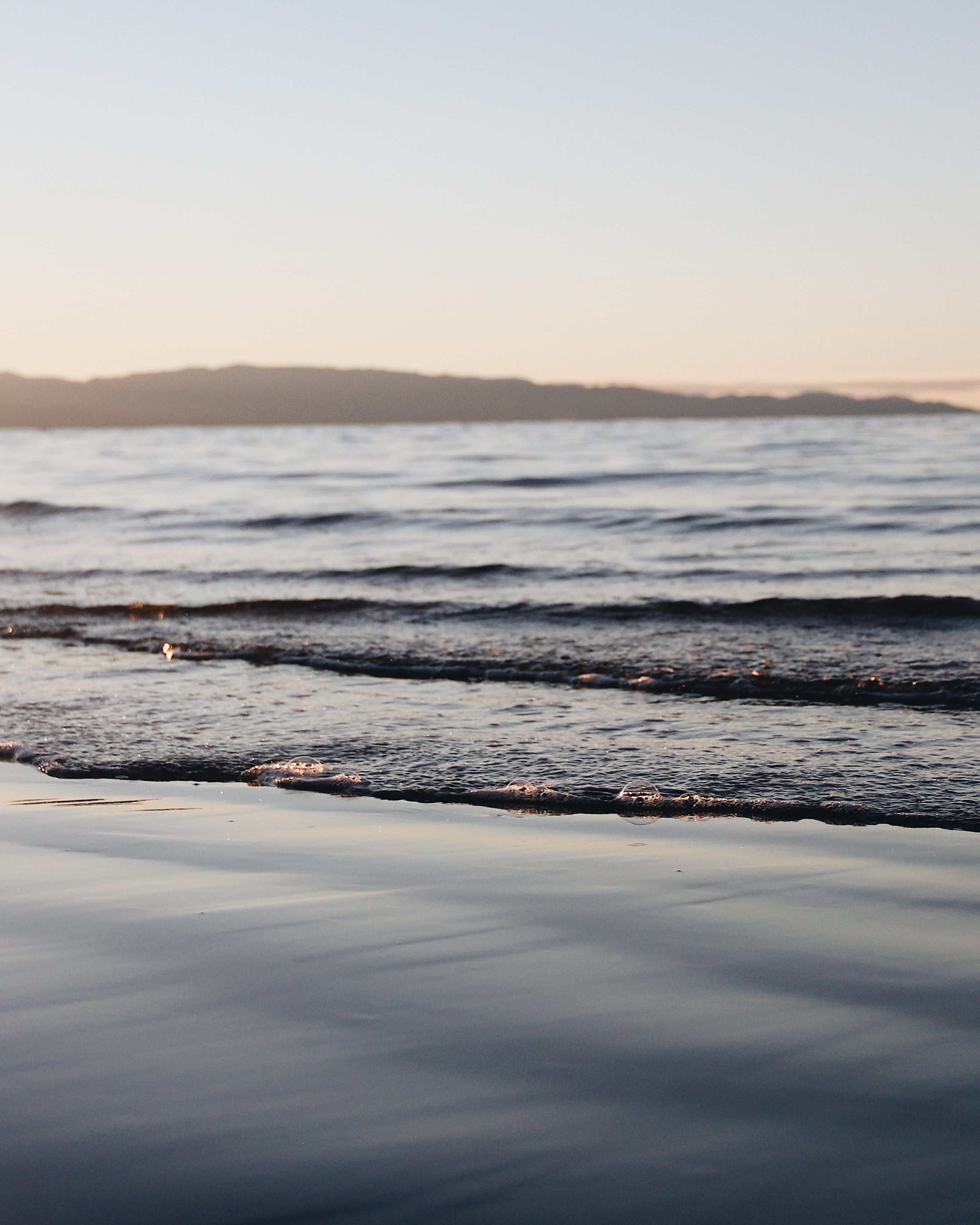 Head To Tahunanui For A Swim
Tahunanui, or Nelson's gem by the sea as it is commonly known, is a stunning stretch of sand. Head on over for a morning jog, a spot of swimming or windsurfing. The golden shores and crystal clear waters are perfect for paddle boarding and surfing, too. If you're feeling less active, you're in luck, Tahunanui is also home to several lovely cafes, restaurants and bars. We highly recommend Raglan Roast for your morning cup.
Visit The Wearable Arts Museum
What began as a small, local competition, The World of WearableArt Awards has morphed into a theatrical event that attracts entries from more than 40 countries. Celebrating the original, the innovative and the well-executed, the event is a showcase of talent in Wellington over three weeks every year. But following the event, the garments are carefully brought to Nelson where they are showcased in the National WOW Museum alongside the Nelson Classic Car Collection.
Where else in the world can you see a stunning selection of more than 60 wearable art garments, alongside more than 140 veteran, vintage and classic cars? Showcasing two very distinct collections that collide in a celebration of design, innovation and wonder, the Wearable Arts Museum is a Nelson treasure. The wearable art and collectable cars push the boundaries of design.
Explore The Nelson City Market
The Nelson Market is a must-visit every weekend, celebrating local produce and artistry of the region. It's been around for almost forty years and showcases a variety of food carts, fresh produce, arts and crafts. It's a wonderful place to meet friends for brunch or lunch while perusing the seemingly endless array of items for sale.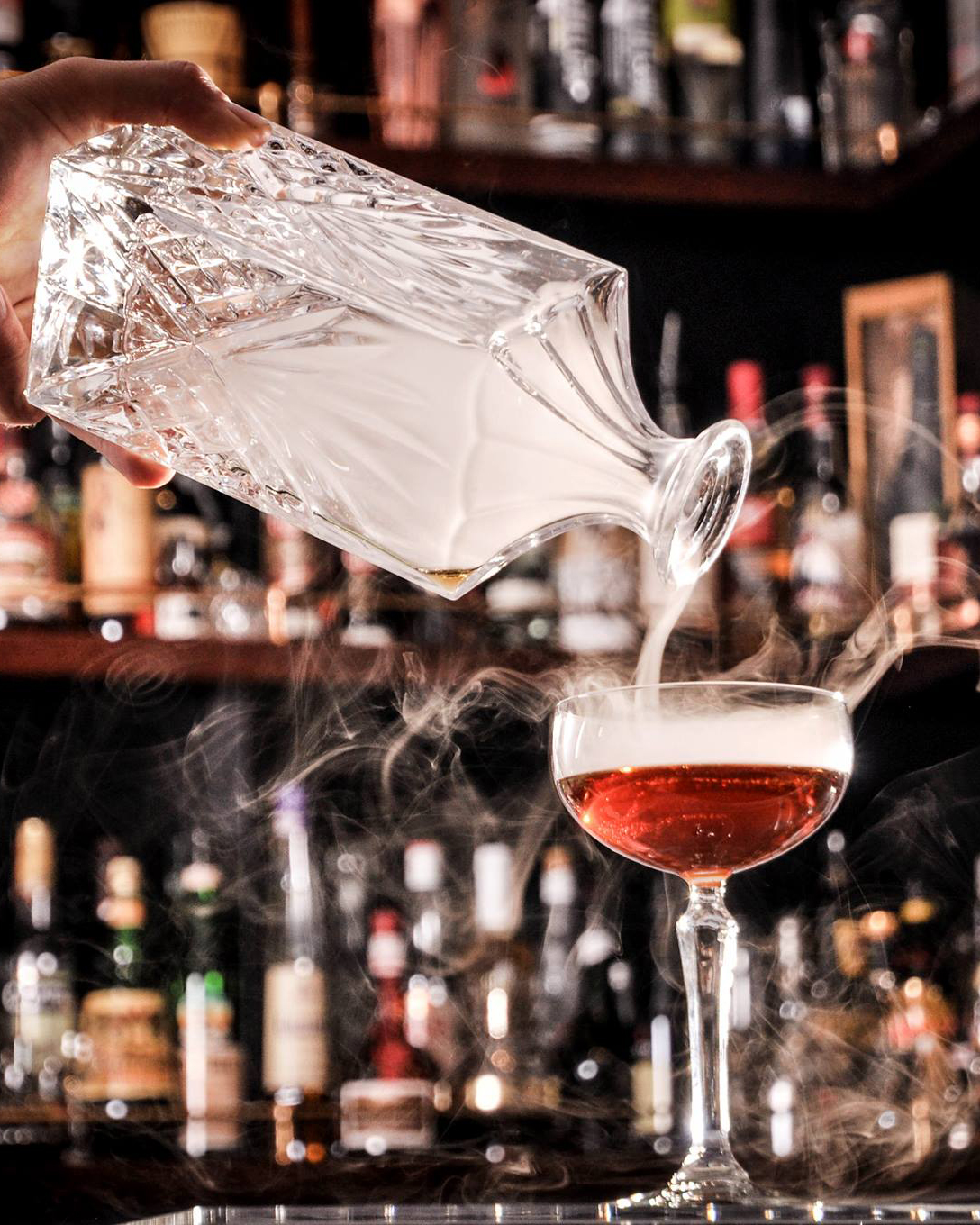 Enjoy Nelson's Best Eateries
Start your day off with breakfast at The Kitchen, a light-filled, gorgeous cafe with health-focused meals and quality coffee. Otherwise, enjoy a quiet breakfast at Deville, which has a beautiful garden setting. Later on in the day, head to Arden Bar and Kitchen, a casual yet considered spot that celebrates all the good stuff from local growers, brewers and makers. Cod & Lobster is another great choice for seafood and cocktail lovers set in a beautiful historic building in the centre of the city. If it's sunny (who are we kidding, we're in Nelson?) grab fish and chips on the Boulder Bank. Otherwise, on the off chance that the forecast isn't on your side, Stefanos Pizza is an equally smart option for the best slices in town.
Walk Up The Grampians
For those feeling a bit adventurous, a scenic walk should definitely be on the cards. We suggest the Grampians, the big rolling hills just behind Nelson city. Named after the mountain range in Scotland, the moderately hard walk has pockets of regenerating native vegetation and exotic trees. Providing quality views and a good amount of exercise, you'll be more than ready to enjoy the various restaurants and cafes Nelson has on offer. Another more popular walk is Cable Bay, head there early to beat the crowds for jaw-droppingly gorgeous views.
Explore Pic's Peanut Butter World
Pic's Peanut Butter World opened to peanut butter lovers from near and far on 23 February 2019. A must visit for lovers of good food and peanut butter, the building houses a massive foyer with a beautiful spiral staircase, a café, offices, exhibition and tour mezzanine overlooking the working factory. Visitors can see Pic's Peanut Butter being made from constructed viewing platforms, meet the people who make their favourite spread, learn more about owner Pic Picot's journey and even make their own peanut butter.
Local Shopping and Design
You'll be blown away by the incredible craftsmanship of the art glass at Flamedaisy studio and gallery. Each creatively hand-crafted piece tells a unique story. We love stopping in to see contemporary glass being blown and browsing the gallery to see all the different pieces available for purchase.
RED Art Gallery is a beautiful gallery, design store and café located in a beautiful heritage building in the heart of Nelson. The quirky gallery stocks artworks from local and international artists. It's a great spot to stop in for a coffee and snack as well. One of Nelson's hidden gems, The Suter is a stunning modern and well-curated gallery. There's even an intimate theatre, perfect for live performances. Before you leave, stop by the cafe, which overlooks the duck pond at the Queen's garden.
For shopping, we love strolling Bridge Street for one-off boutiques. Palm Boutique stocks the collections of many of New Zealand's finest designers in addition to carefully selected international pieces.
Image credit: Christine Donaldson, Cod & Lobster