We're a tiny bit (read: a lot) obsessed with the work of Tom Gould. Born in New Zealand, the director-slash-photographer has won the world over with his emotive visual storytelling.
His work has been exhibited at some of the world's most renowned galleries and published by the likes of Vogue and The New York Times. He's also collaborated with the who's who—think Travis Scott, Action Bronson, Future, and New Zealand's Teeks.
In his latest venture, Tom has teamed up with Canterbury of New Zealand for The World's Toughest Activewear. The campaign showcases a series of striking portraits and films featuring people from the Gisborne region in New Zealand. Viewers will have a chance to vote for their favourite, support batyr and be in to win a signed image.
ICYMI, Canterbury of New Zealand is an activewear brand dedicated to crafting stylish products built to last—a seamless blend of tradition and design both on and off the field.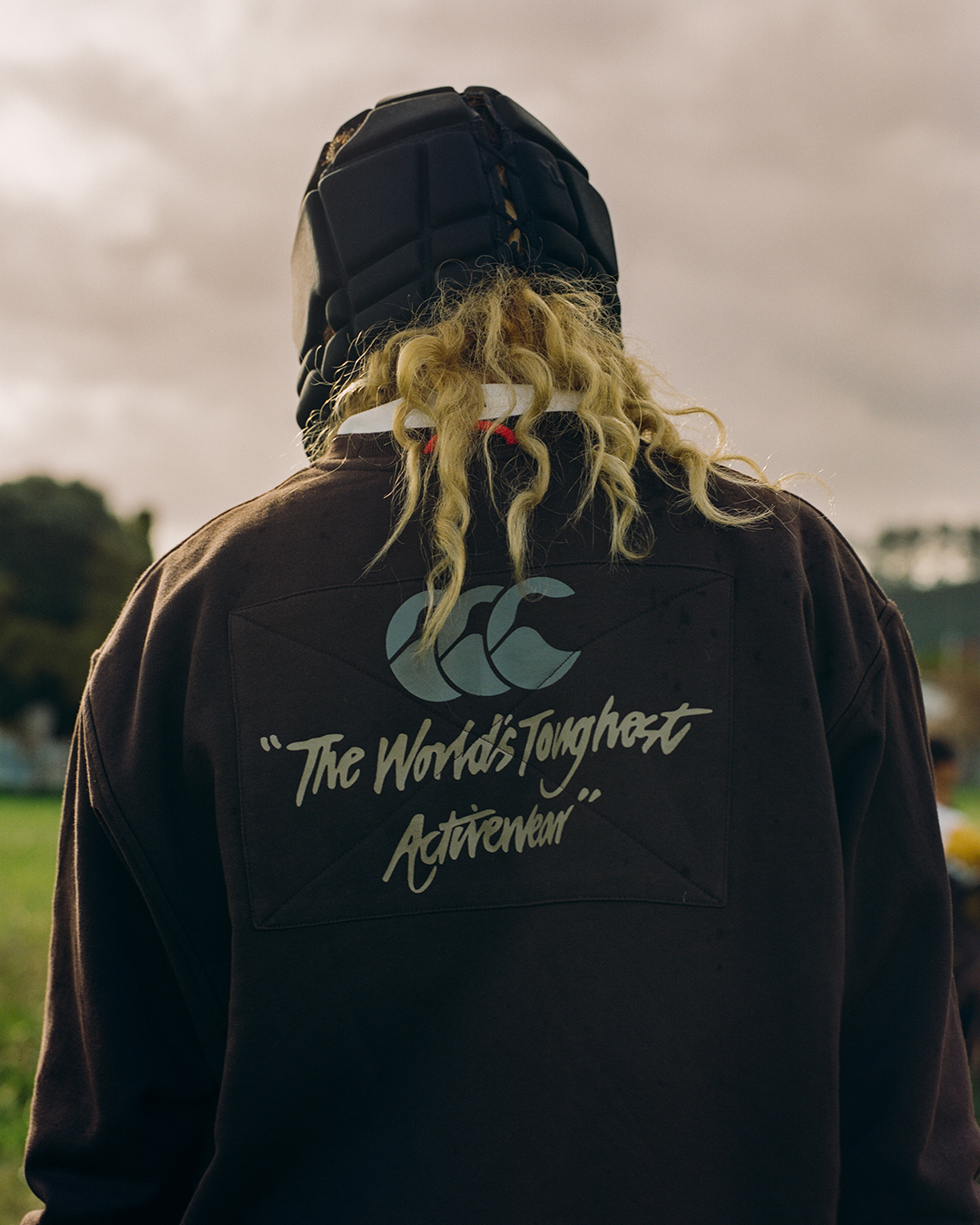 When considering "toughness", Gould turned his lens to New Zealand's East Coast, "The resilience we were looking to celebrate was perfectly reflected in the communities of Te Tairāwhiti.
"The region has a close connection to the land and ocean. They've been impacted greatly by flooding and natural disasters. Without hesitation they rebuild, get up and keep moving forward," says Gould.
It's a natural fit for Gould to be working alongside Canterbury of New Zealand. Gould is a long-time fan of the iconic brand that recently celebrated 118 years.
Being tough is at the heart of their clothing—taking people from the footy field to the city streets. However, Canterbury of New Zealand knows that being "tough" is more than just physical. Building mental resilience and the mental health of communities is key. That's why they're giving you the chance to take action and support batyr.
Simply choose your favourite portrait from The World's Toughest Activewear, and Canterbury of New Zealand will donate $1NZD for every vote to batyr. The charity is dedicated to advocating for the positive mental health of Australia's youth.
Check out Tom's portraits from The World's Toughest Activewear online here and shop the new collection here.
The Details:
What: The World's Toughest Activewear: A photography exhibition featuring artist Tom Gould. Choose your favourite image and Canterbury of New Zealand will donate $1NZD for every vote to batyr.
Where: View the online exhibition and vote for your favourite image here.
When: Online now with voting closing 31 October, 2022.
Editor's note: This article is sponsored by Canterbury of New Zealand and proudly endorsed by The Urban List. To find out more about who we work with and why read our editorial policy here.
Image credit: Supplied